Six years ago our dream came true & we bought a house in France.
I love the relaxed French way of life; their fabulous architecture, food, style, culture & in this area – the weather! We bought a stone house two miles away from the Medieval Royal City of Loches in the Loire Valley. It is a picture perfect French town with a fantastic market that takes over all the cobbled streets twice a week. We love to sit & people watch from one of our favourite cafes on a Saturday morning & buy wine from one of the independent growers or brioche which I adore.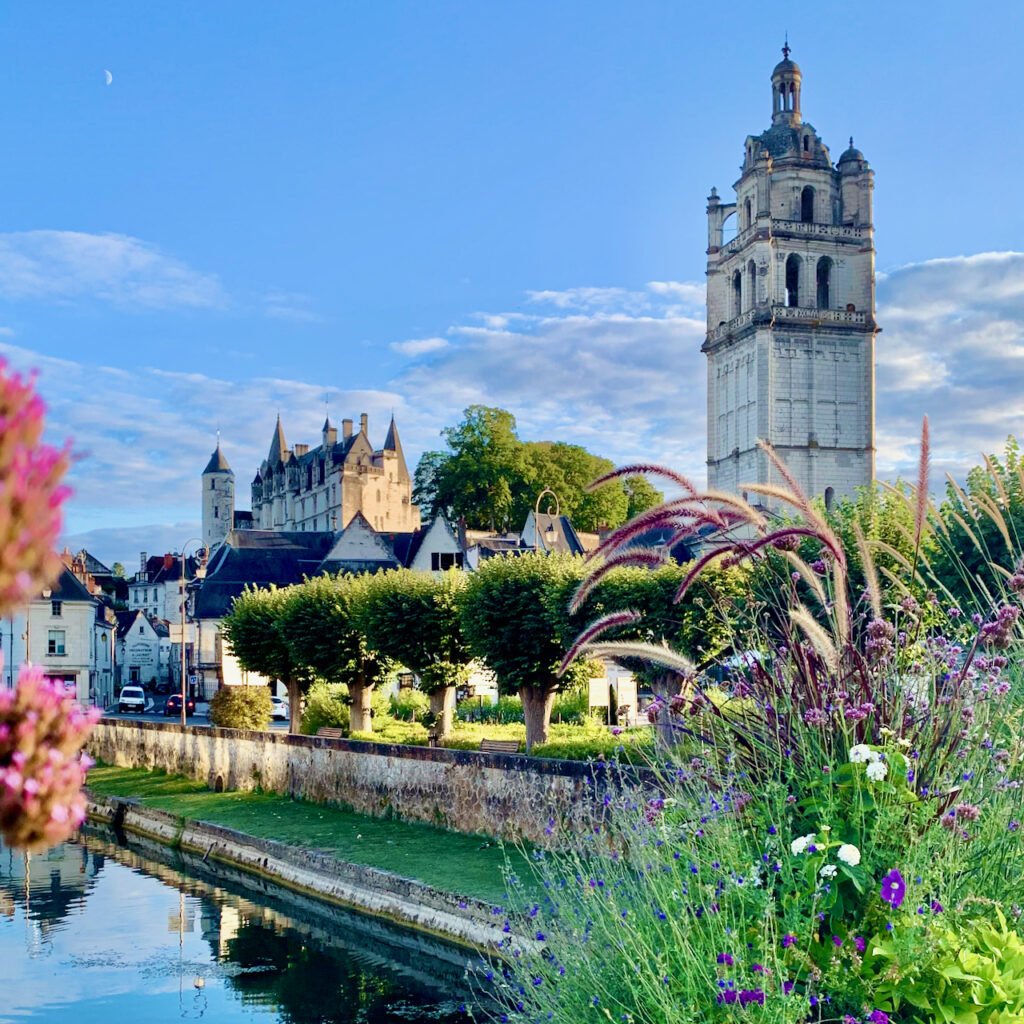 We had a dilemma in that my husband loves holidays but I never really have time as I'm usually too busy working. I also hate leaving my pets behind! Finally by downsizing from our previous house we were able to afford a house with studio space for me.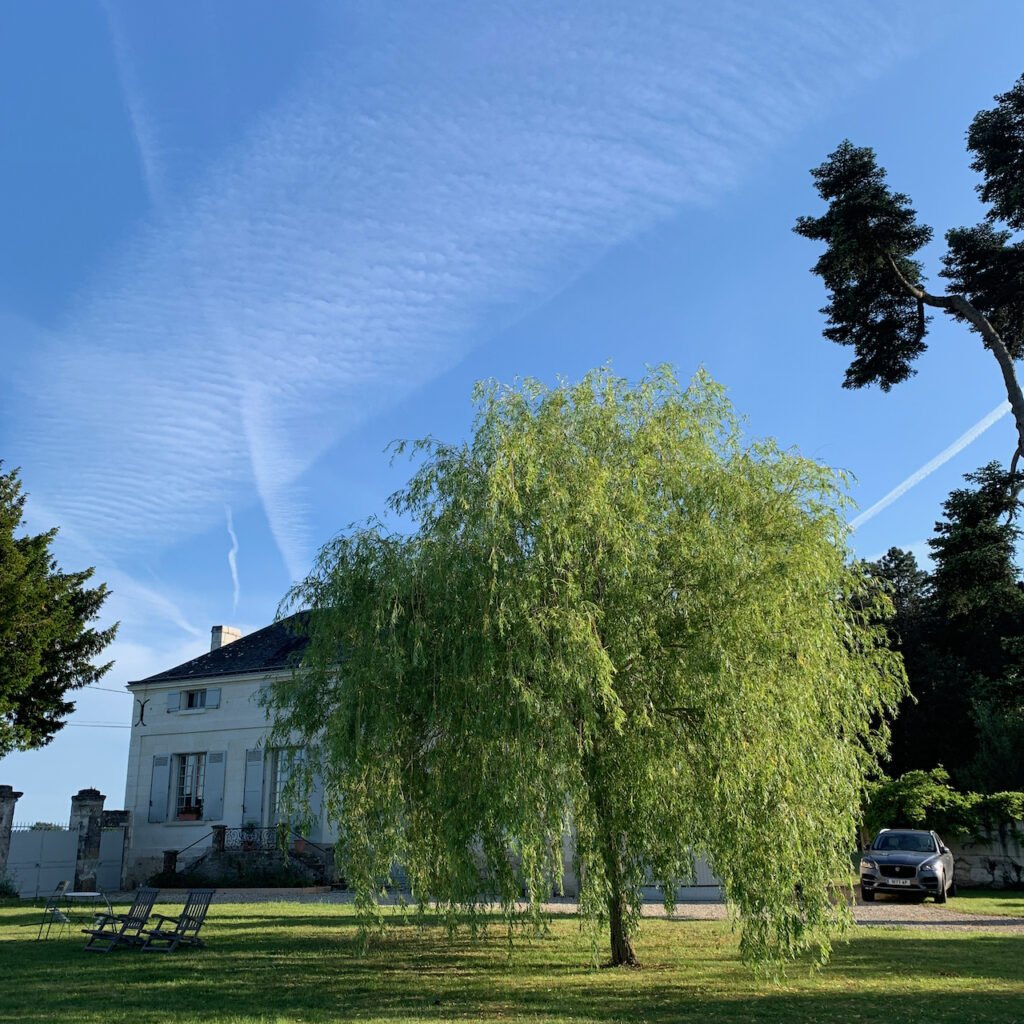 So this is what we bought.
It dates back to around 1850 we were told & is built of the local tufa stone. All the fabulous chateaux nearby such as Chenonceaux & Valencay pictured below are built in this same stone which just gleams in the sunshine. It works perfectly inside too as it stays cool in forty degree heat but is warm in Winter. We have a big open fire & when we arrive for Christmas the first thing we do is light it & open a bottle – it's a ten hour drive from door to door so it's a much needed reviver!
We come for several weeks at a time with Bruno our huge Briard dog & Dillon our very laid back Maine Coon cat
& I carry on working – just from a different studio. It works really well & means I can keep up with my workload, my husband gets to enjoy a different environment & we both enjoy the French scene in our free time. Our animals absolutely love it here; Dillon has his favourite scratching tree – the old yew & Bruno gets to race about in the walled garden.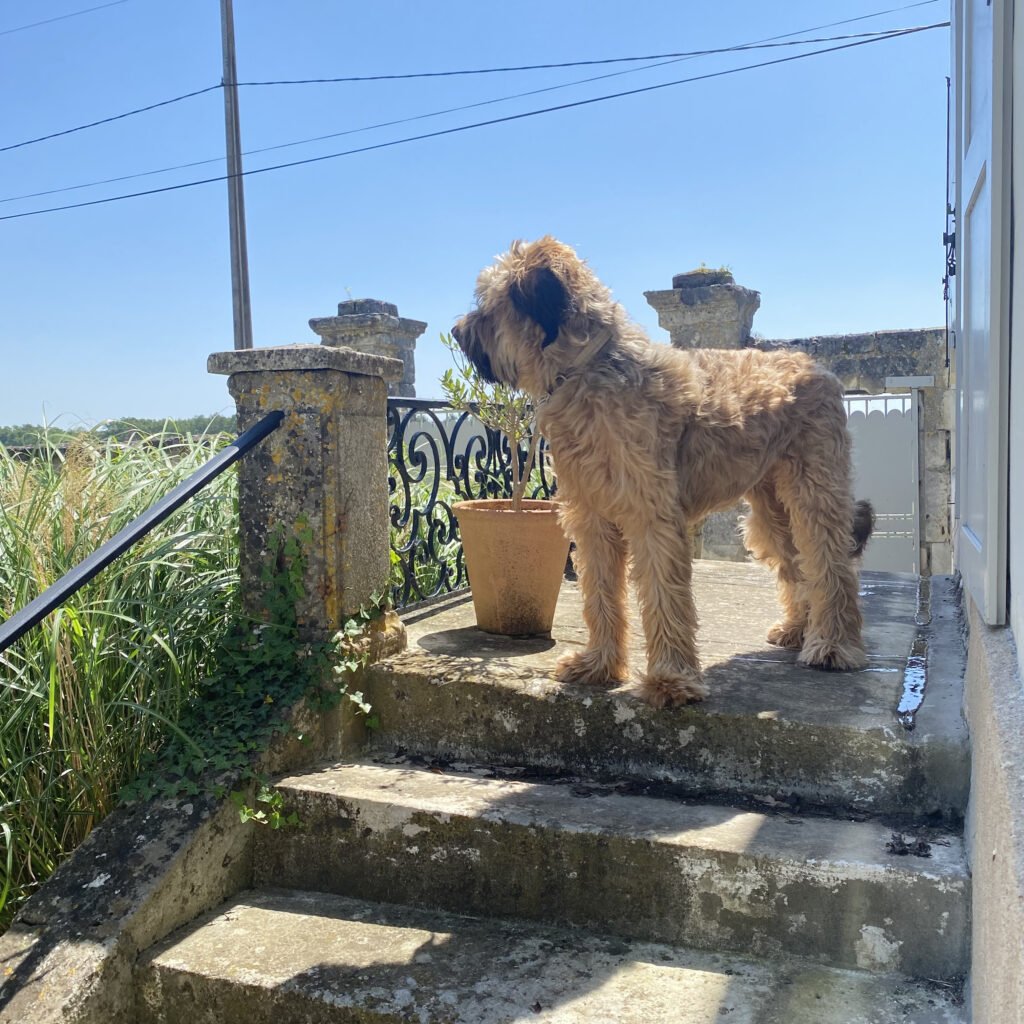 Although I have designed it in my head we won't be transforming the garden here.
It's not only costly but I don't want the worry of maintenance. We have a kind neighbour who looks after the place for us but a gardener he is not! We do have far reaching views of the surrounding countryside though & often spot deer so we are happy enough with that. The sunsets here are just incredible! It's the best time to take Bruno for a walk when it's cooler too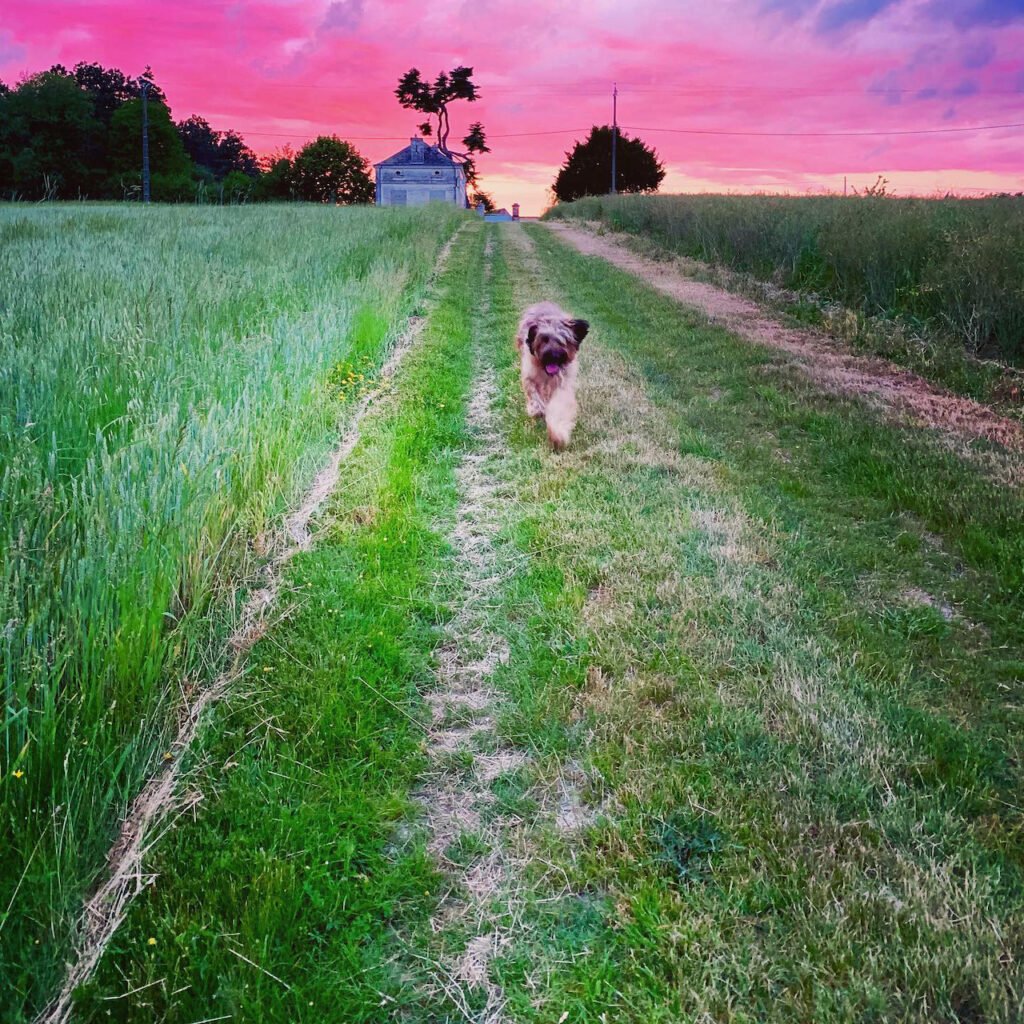 Here below is my modest little French studio
with its view of the back garden & woods; owned by our neighbouring chateau. I am sitting at my vintage French oak desk as I write this (a brocante find) watching a green woodpecker hopping about on the grass. I have an AO drawing board & use it to hand draw everything to scale – even large estates! My trusty 27″ imac is for compiling notes & having zoom meetings – a completely essential bit of kit. I went a bit mad on the wallpaper so it's quite kitsch but I love it & really like the difference between our colourful interior here & my calmer more muted styling at home in our Cotswold barn.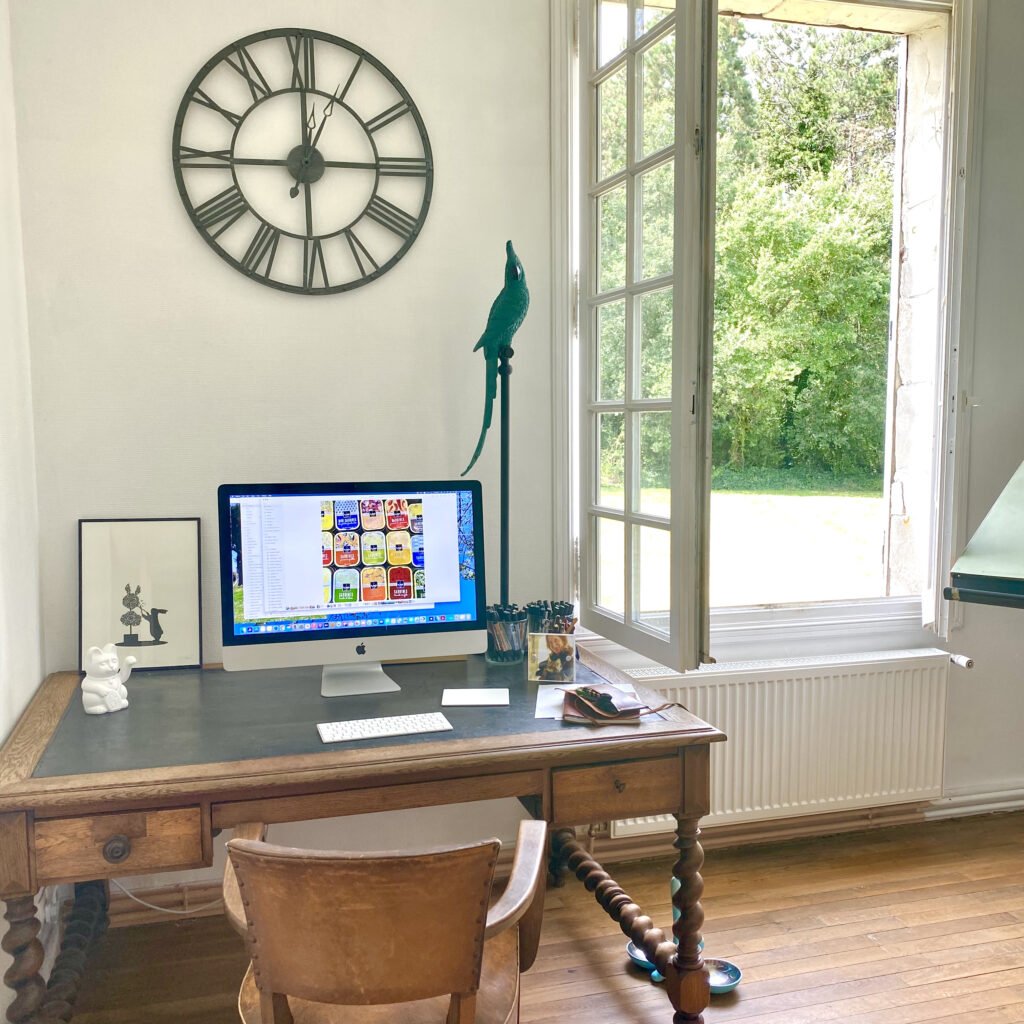 Colour seems to work so well here
… I think it is the natural light quality. The French certainly love colour! Their furnishings & packaging we see proves my point – look at these beautiful sardine tin labels I photographed at a deli in Amboise last weekend…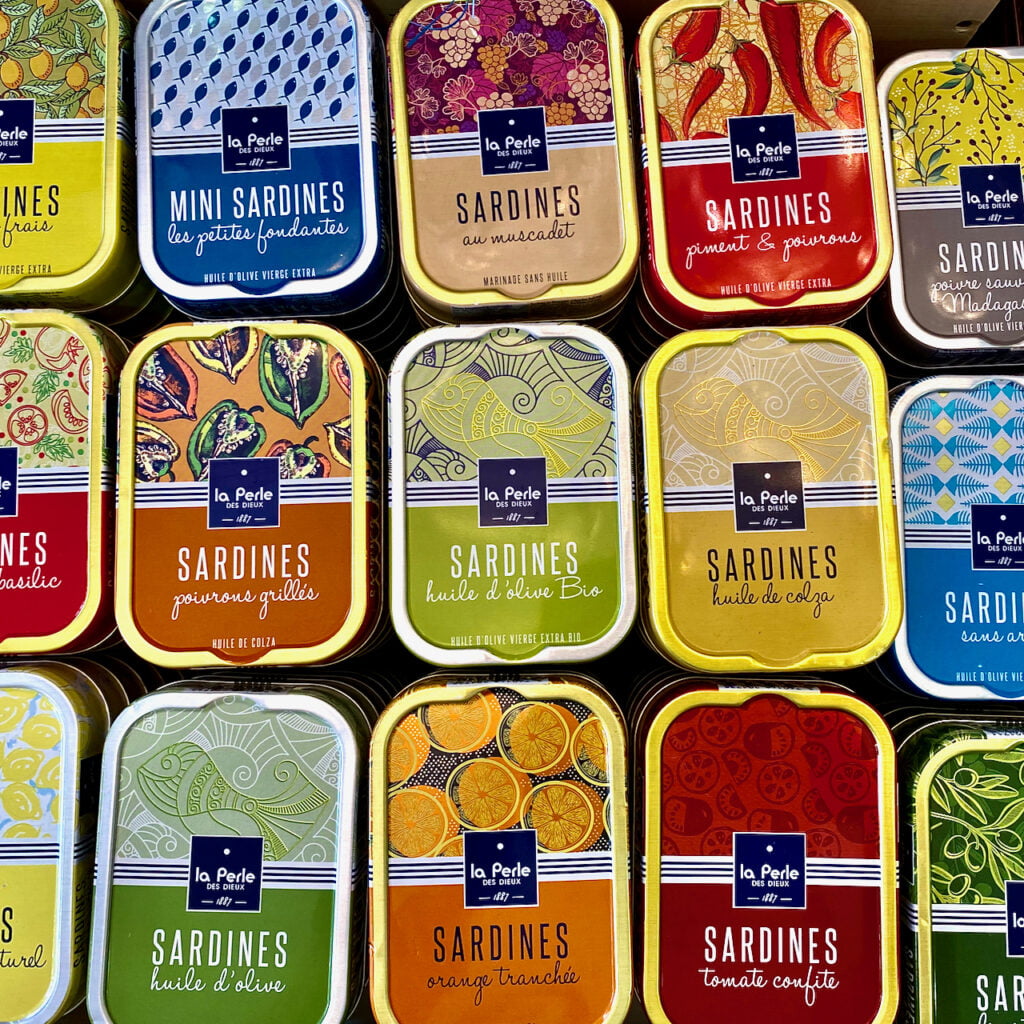 This isn't a holiday home
as we both work from here & don't have holidays as such. We do enjoy time off though of course & take Bruno on huge walks through the surrounding countryside & visit beautiful towns, brocante markets & châteaux nearby. I find it all so inspiring & usually come home with new ideas stored up for future use.
When not working or visiting places I love to sew, read & draw. We are doing most work needed here ourselves & ours skills are limited! I can definitely sew so have made most of the curtains & blinds & really enjoy reupholstering the brocante finds in beautiful new fabrics. I adore Designers Guild as a brand & have been a fan since training as a textile designer way back when. Most of the fabrics I use here are by Trish Guild & her team or Schumacher & Christian Lacroix.
Here is a sample!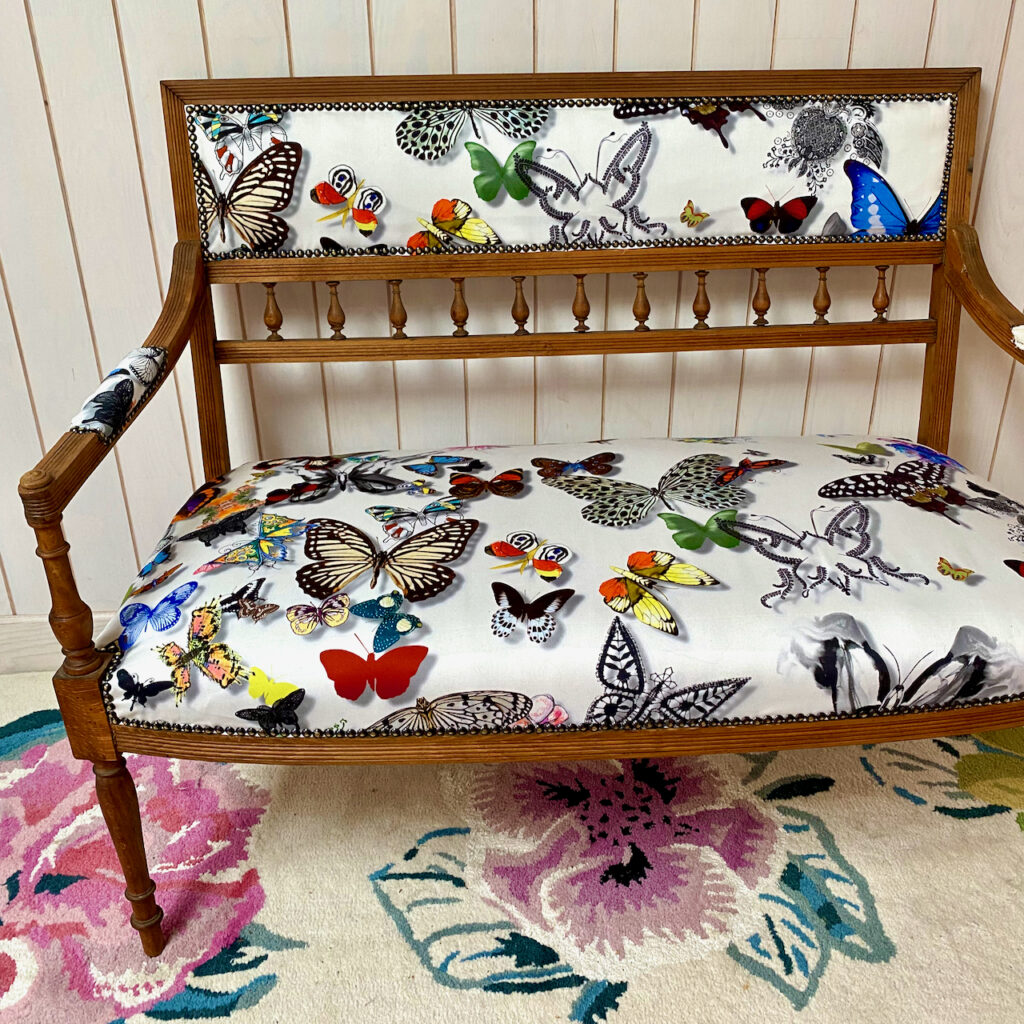 I was due to fly home for a week of meetings next week but my flights have been cancelled
due to the pandemic so we are now planning on all coming back sooner than planned & will then have to quarantine for ten days. It is a shame but not the end of the world & I can't really complain – I've got quite a lot of work done so far too. On the whole I am one very lucky designer!
Update
We are now back from France & through with quarantine (featuring regular calls & visits from covid checkers) but thought you might like to see this – this is the Somme where we stop for the last time on the way home & often it's the first stop on our way to Loches – It is the most beautiful nature reserve. Not what you expect at a service station! Highly recommended – Bruno absolutely loves it!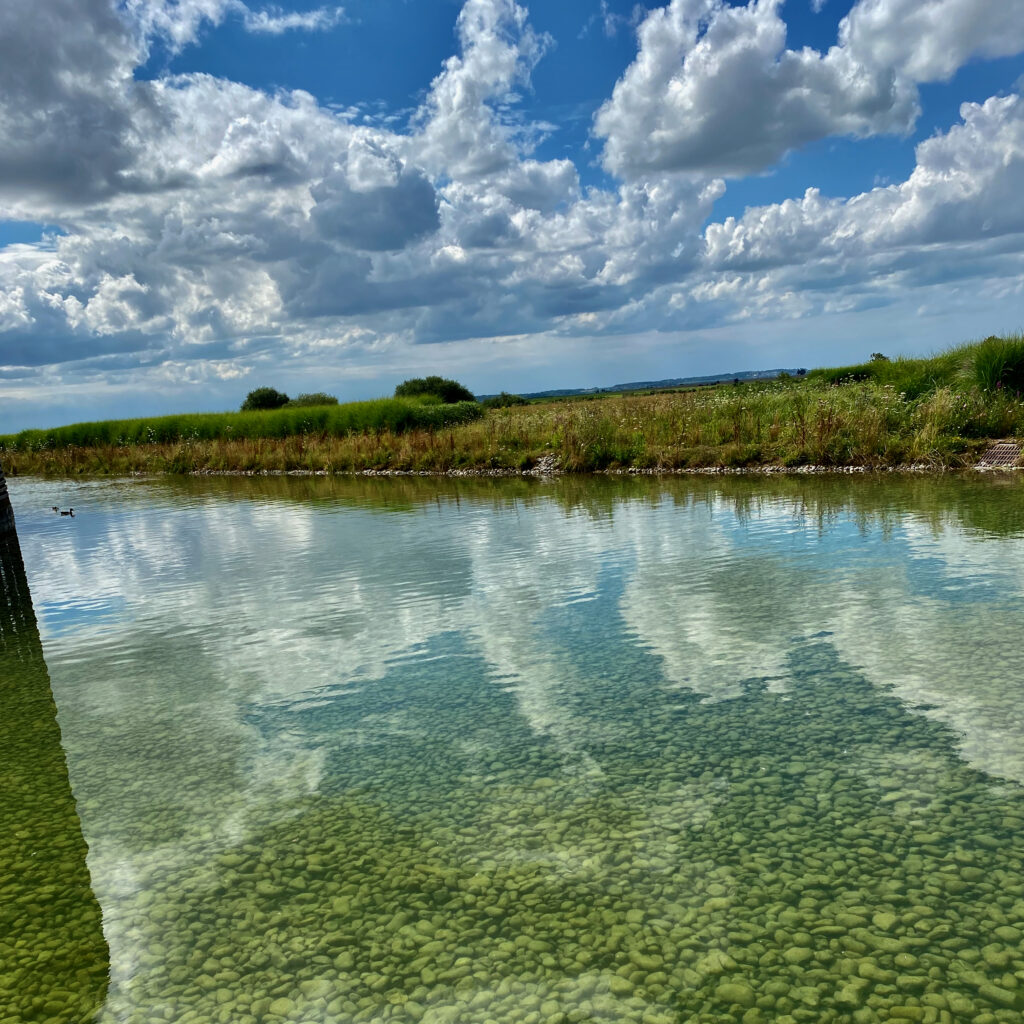 Until next time!
A bientot