I am an award winning garden designer based both in Oxfordshire – on the edge of the Cotswolds & Loches – in the Loire Valley in France. We have just completed the renovation of our barn here in England & if you look at my blogs you will see progress reports on this, my new studio & new courtyard garden (now complete & will soon be featuring on a certain gardening programme – will keep you posted). I live with my husband Tony, Dillon the Maine Coon & Bruno our adorable & enormous Briard – as seen above. Thankfully they all seem to enjoy a project too!
Having always loved formal gardens I find the amazing French gardens such as Villandry, Versailles & Coudray a huge inspiration. In fact I love all aspects of design & am interested in architecture, the applied arts, film & photography, graphic design & interior design. I enjoy going to exhibitions, design fairs & generally travelling about. I was a fan of the late much respected Terence Conran (who judged me favourably I'm delighted to say in a student competition many years ago), Tom Dixon, Grayson Perry, David Hockney, Matisse, Tardi, Herge (of Tintin fame) & most recently I am in love with the work of TenHundred – amazing muralist/street artist.
Less is more! I'm not a fan of fuss & clutter but like simplicity & understatement. Good design means it must be practical too; something I'm conscious of when I'm at my drawing board.
Normally (pre covid!) we divide our time & take both the dog & the cat to France where it's peaceful & I can work. I have a drawing board & office set up as I am usually too busy to stop working. I work mostly on projects in the UK & fly back for meetings but I'm more than happy to look at French projects also providing they aren't too far.
I absolutely love my job & am very lucky indeed. Often clients become friends who recommend me to their friends so I'm currently very busy working on projects in Berkshire, Oxfordshire, Cotswolds, Buckinghamshire, Wiltshire, Bristol & Norfolk too…
Please do call to discuss your project & arrange a visit. You can reach me on 07753 639768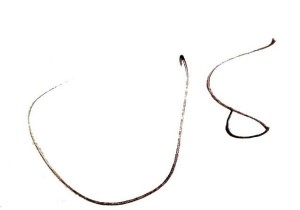 Jo Alderson Phillips BA Hons Dip Hort