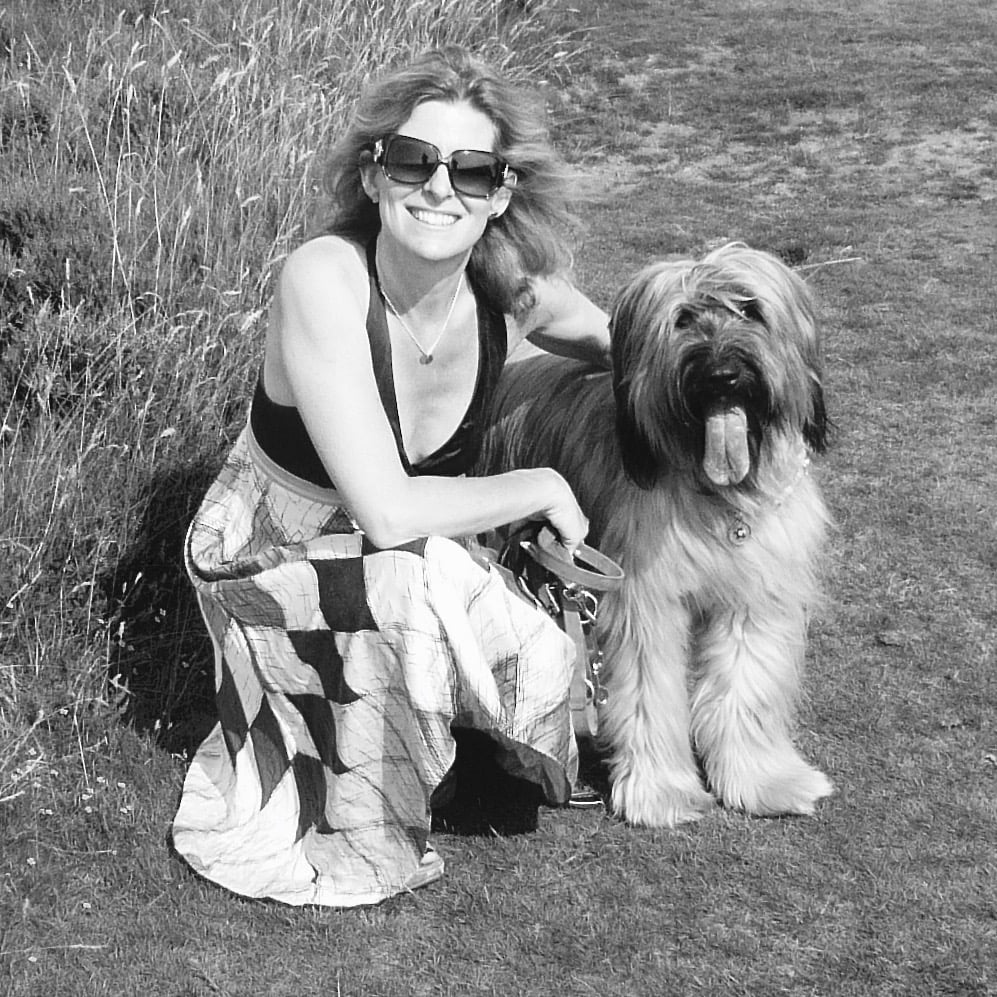 I am an award winning garden designer based for several years in Berkshire – near Newbury, but since January this year (2018) I'm now based back in Oxfordshire on the edge of The Cotswolds. I love a project so love to do up houses & gardens & move on to the next project. This latest one is a stone barn that desperately needs updating. I'm excited to get started & have drawn up plans that currently reside on the planning officer's desk (fingers crossed!). I will be writing about our progress  – just click on 'Behind The Scenes' over the next year or so to see what we have hopefully achieved.  I live with my husband Tony, Dillon the Maine Coon & Bruno our Briard puppy. Luckily they all seem to enjoy a project too. The picture above was taken last summer & shows me with Charlie our last Briard. She was my favourite girl & is very much missed. Bruno has a lot to live up to. 
I love all aspects of design & am interested in architecture, the applied arts, film & photography, graphic design, interior design, fashion & calligraphy. Not so much fine art if I'm honest but I do love to visit museums – particularly the V&A, art galleries & any design shops I find. I am a huge fan of Terence Conran (who judged me favourably I'm delighted to say in a student competiton), Habitat catalogues used to be my bed time reading when I was a teenager, Tom Dixon, Vivienne Westwood, David Hockney, Matisse, Tardi & Herge (of Tintin fame).
I really believe in that brilliant phrase "less is more". I'm not a fan of fuss & clutter but like simplicity & understatement. Good design is practical too so is very much something I'm conscious of when I'm designing myself. 
Leisure time is spent in the Loire in France & we take both the dog & the cat too. I like to draw over there & have a drawing board & office set up as I never really can stop working!
I absolutely love my job & am very lucky indeed. Often clients become friends who recommend me to their friends so I'm currently working in Berkshire, Oxfordshire, Gloucestershire, London, Wiltshire & far further afield too…am happy to travel if it's an interesting project!
Please do call to discuss your project & arrange a visit.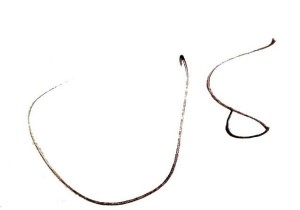 Jo Alderson Phillips BA Hons Dip Hort