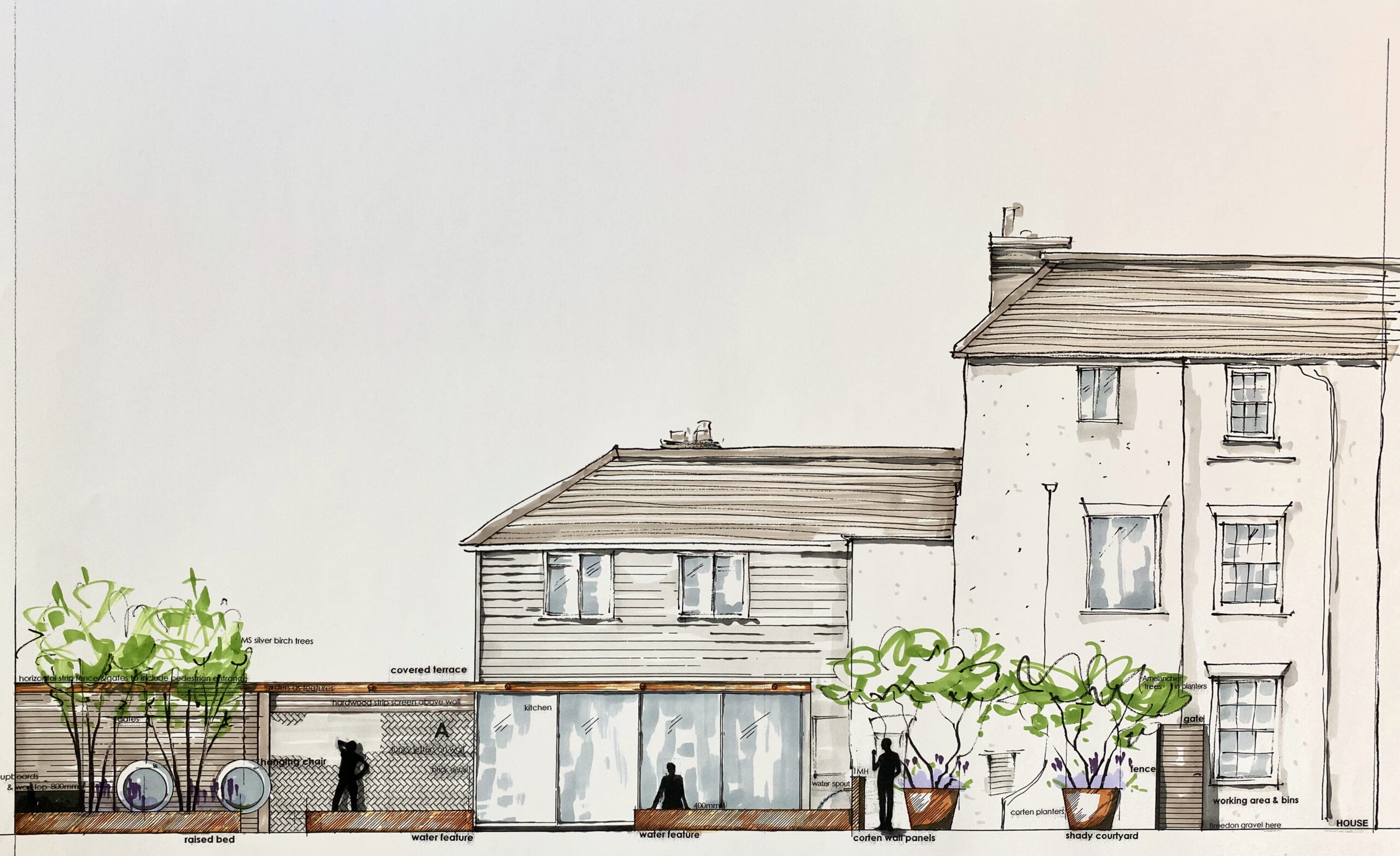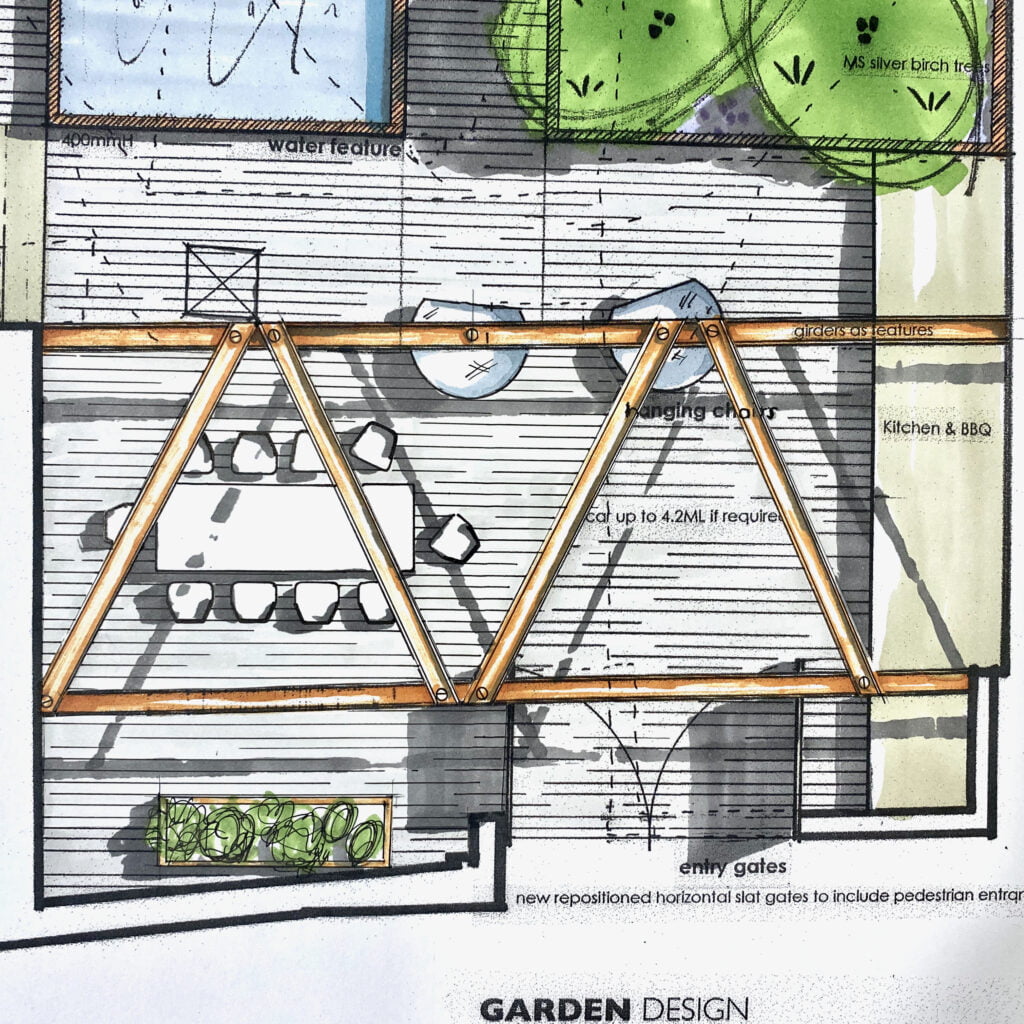 All my garden design & landscape design schemes are hand drawn to scale.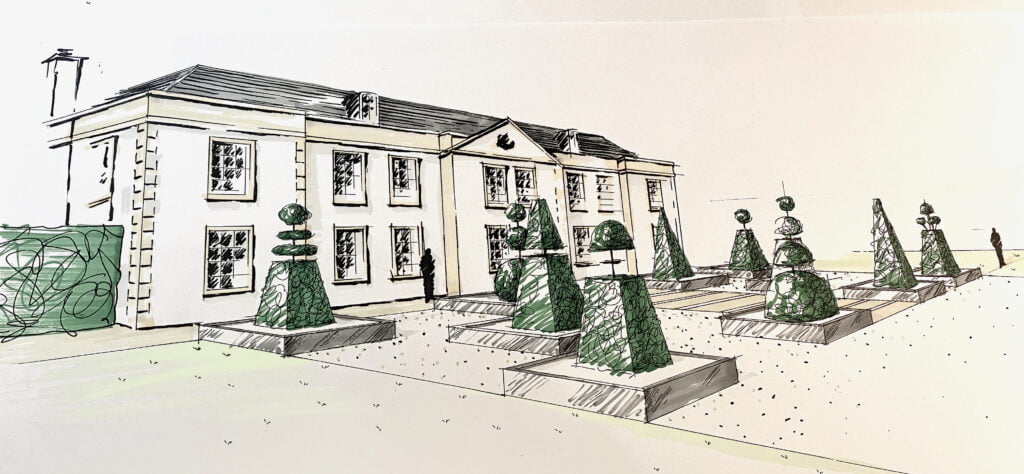 I work with a surveyor to ensure accuracy & CAD if need be, but as I've always loved drawing, it's my preferred method.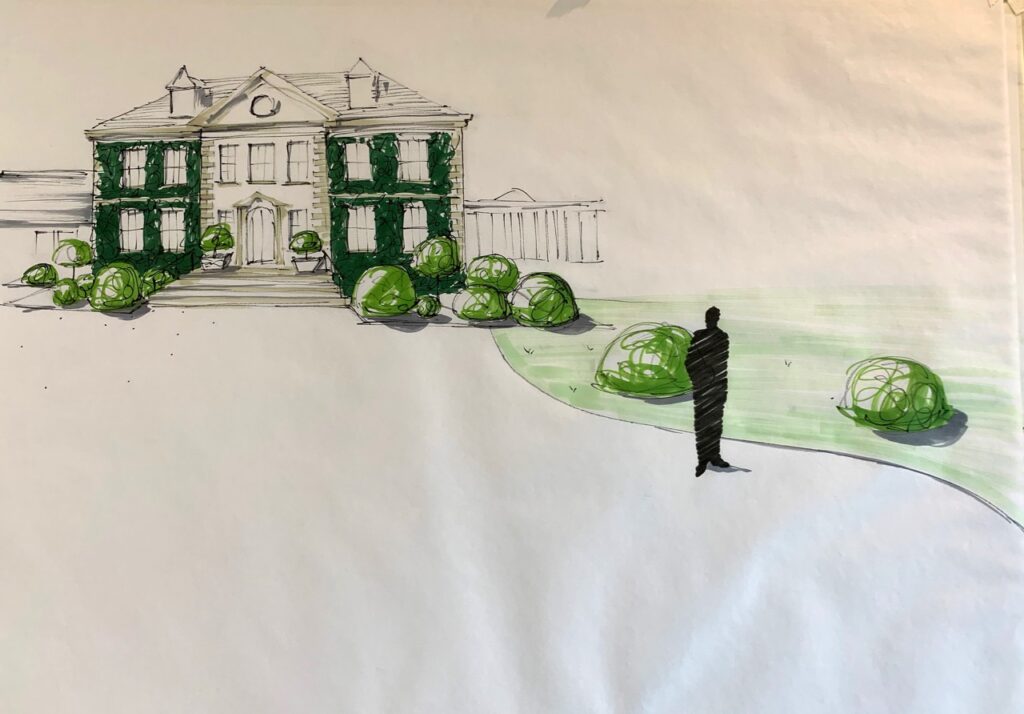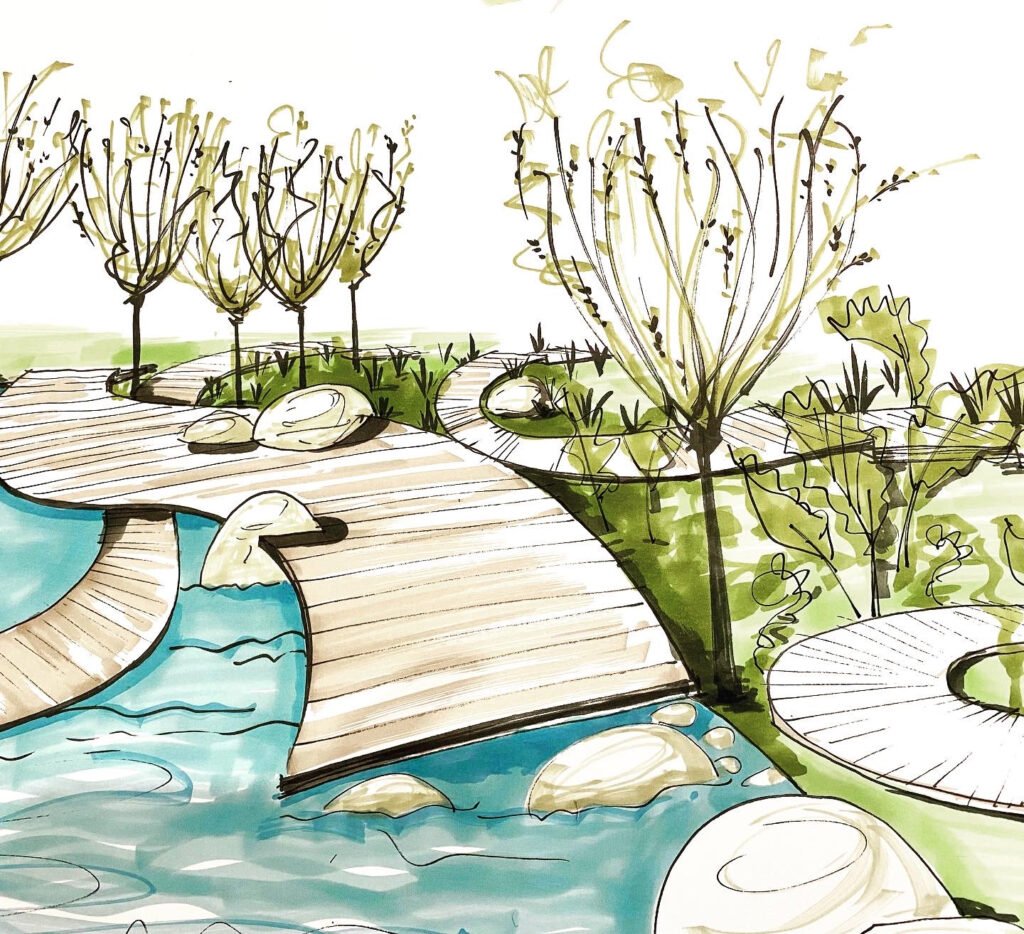 Gallery
These images give you a taste of what I produce – generally it is a series of sketches together with large scale accurate drawings for contractors to work from.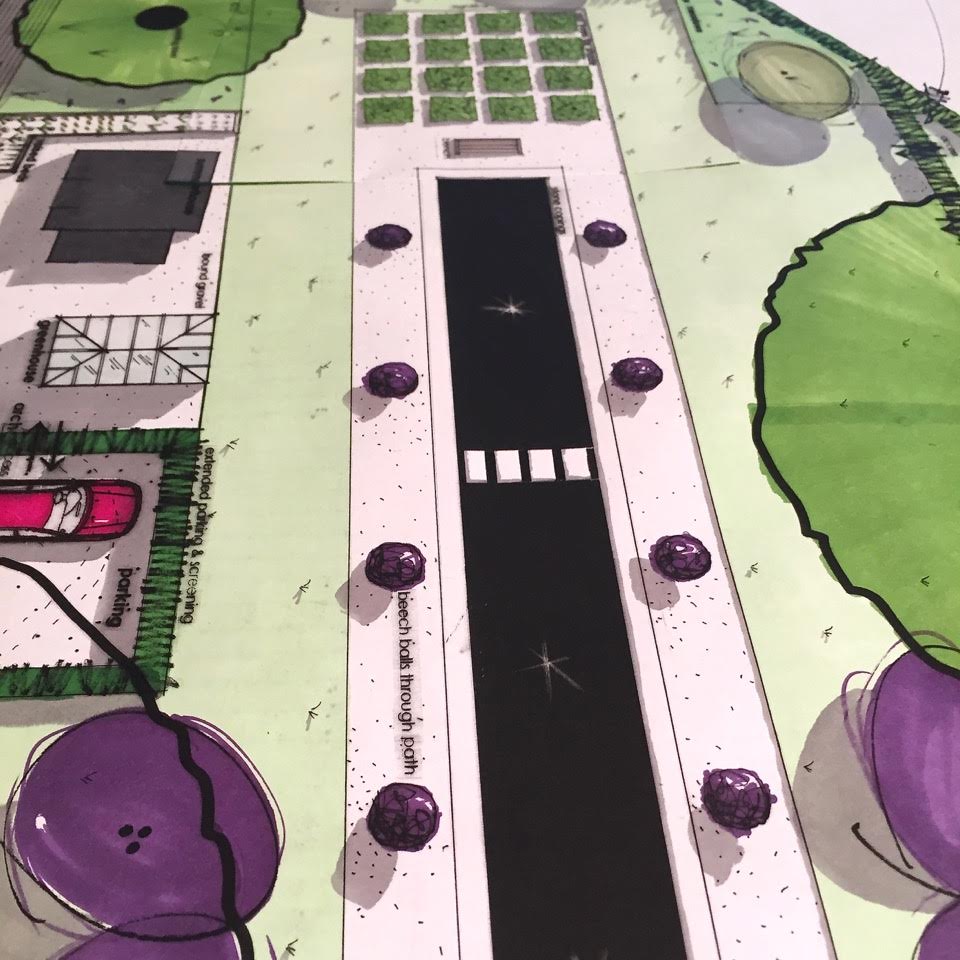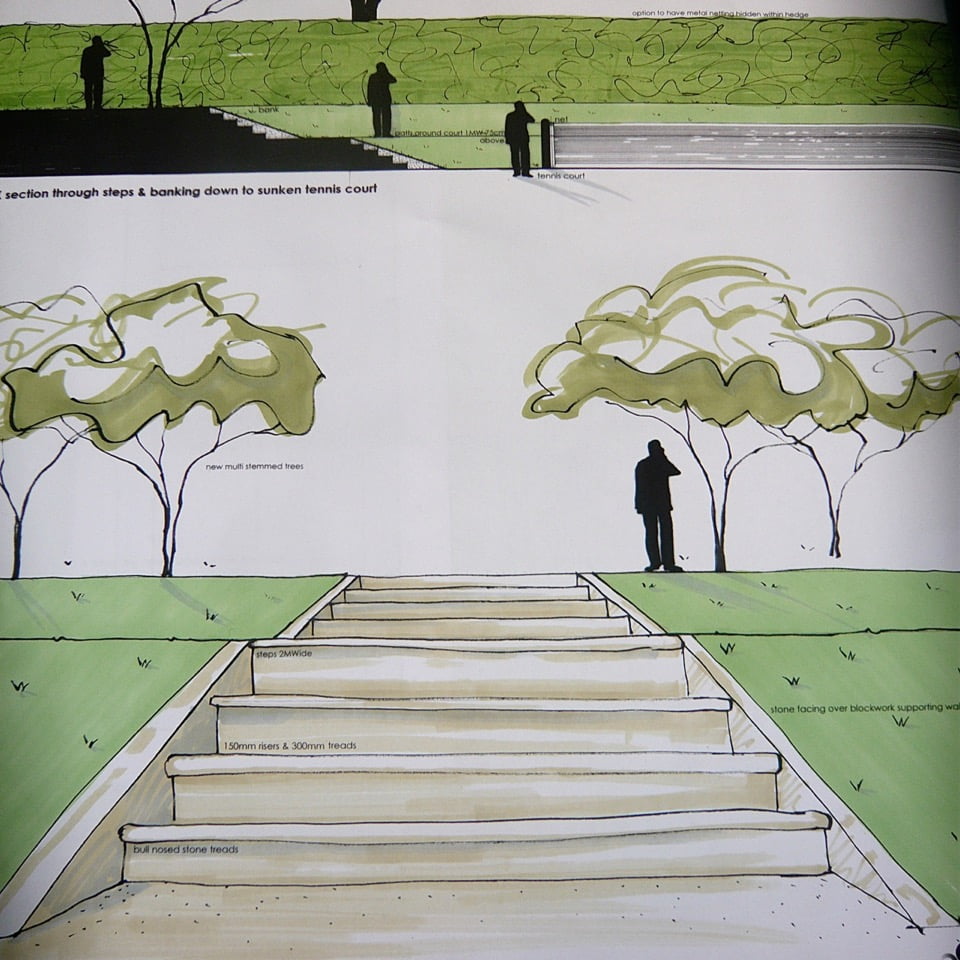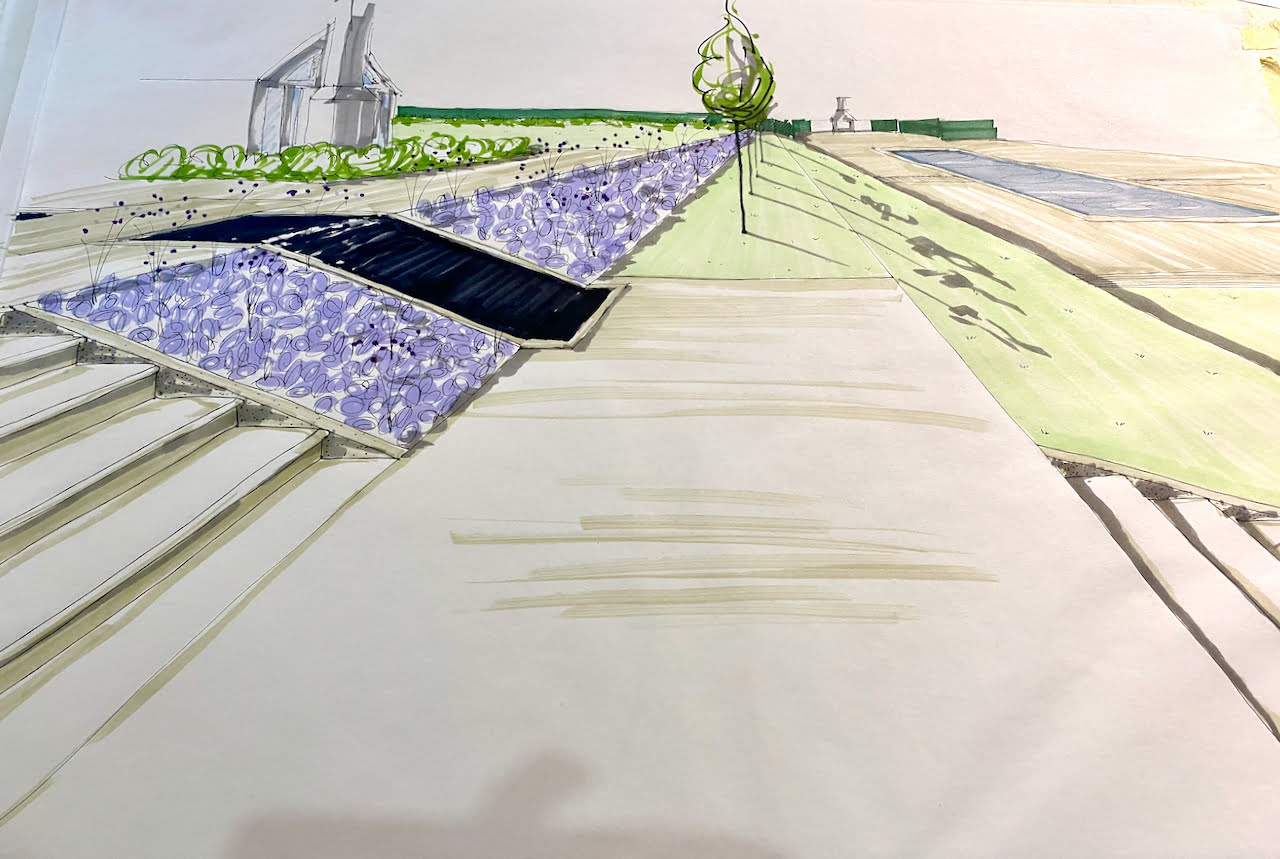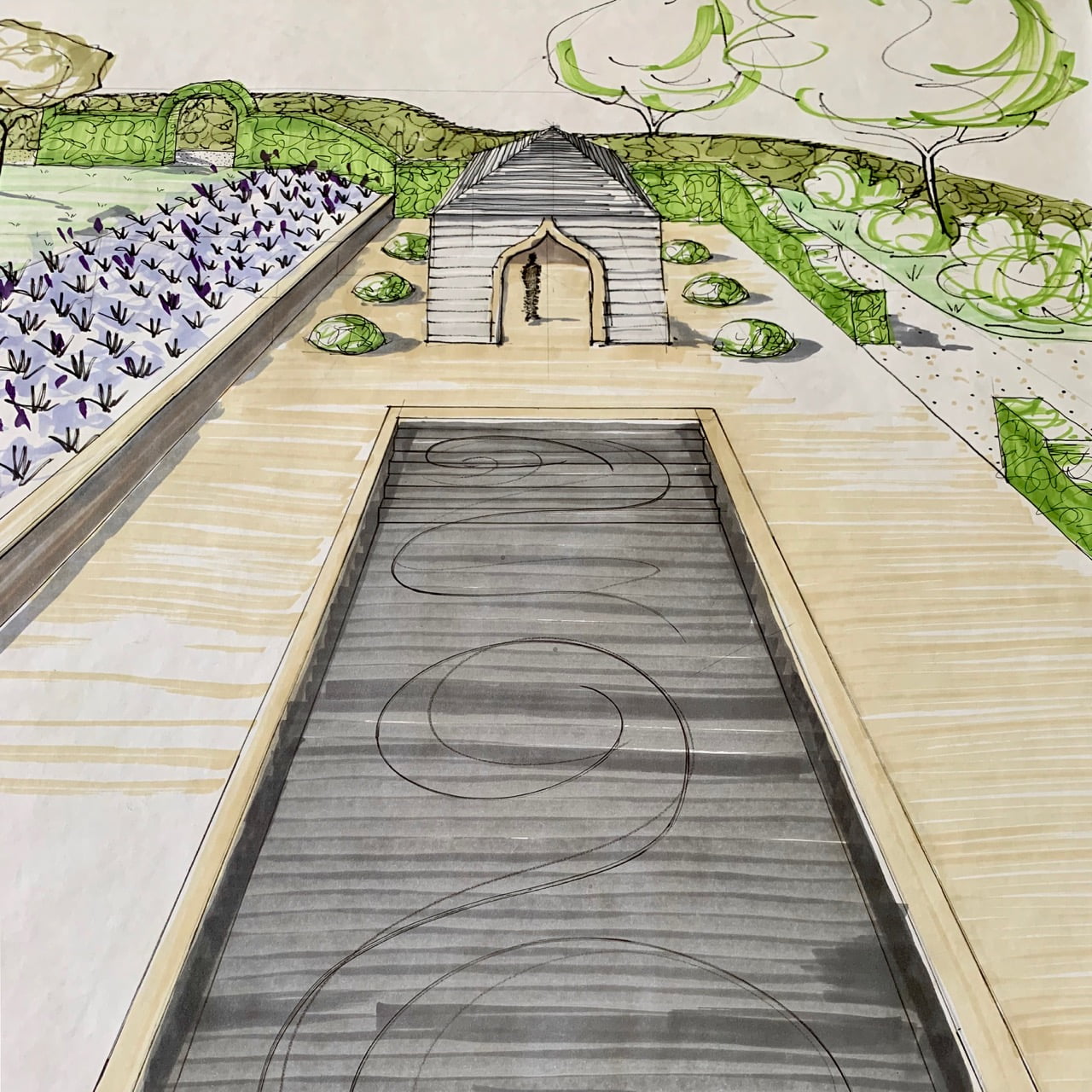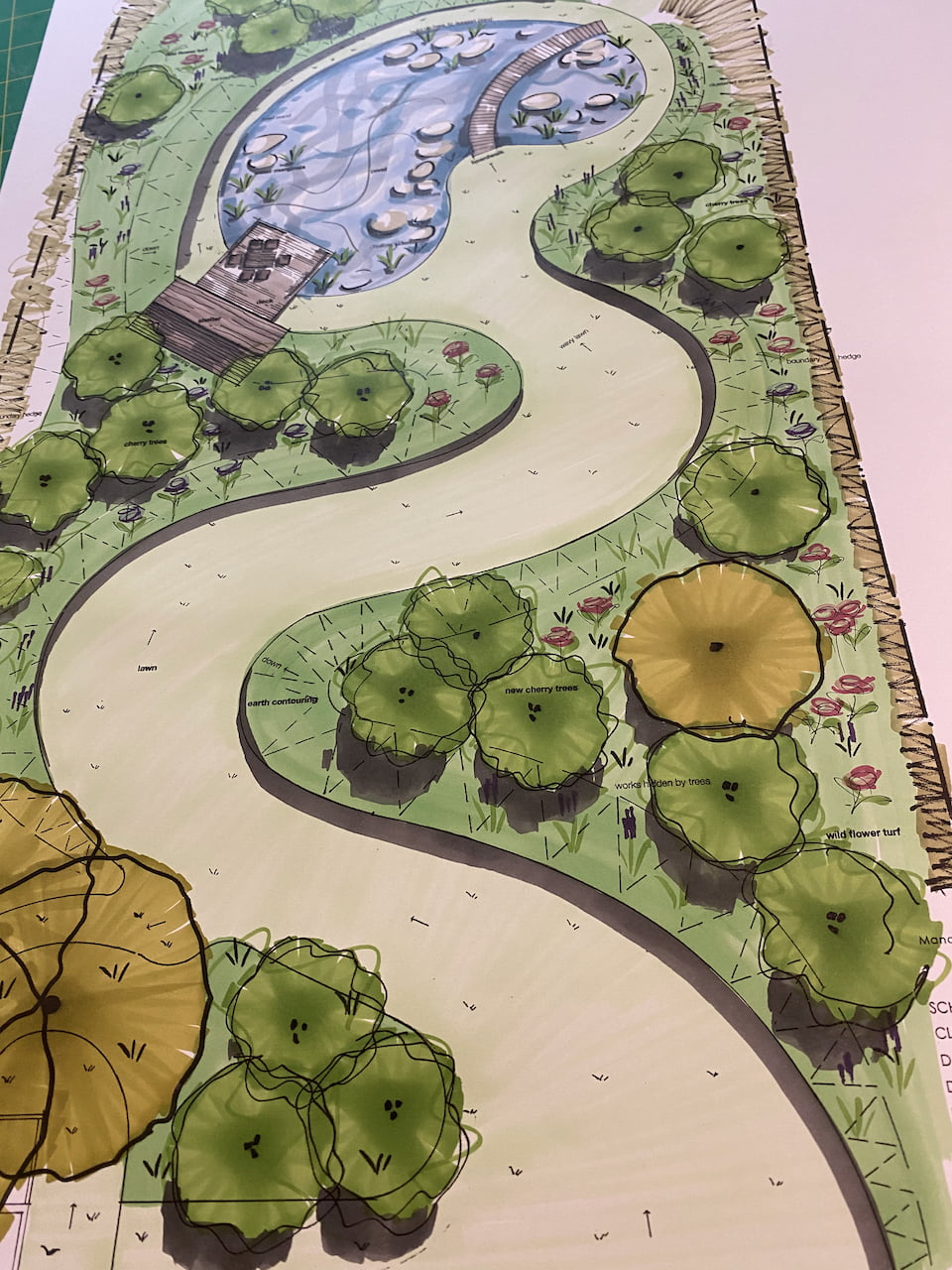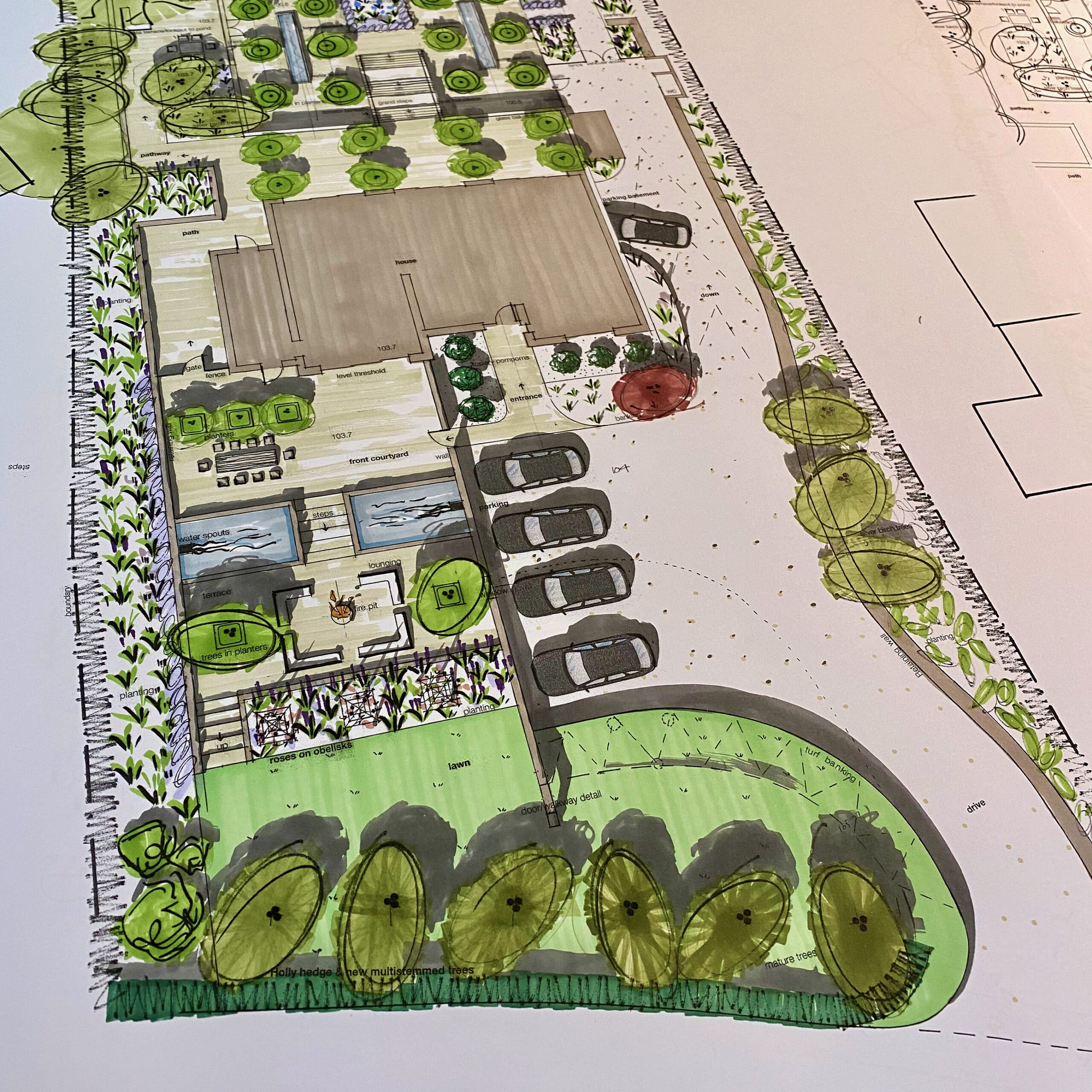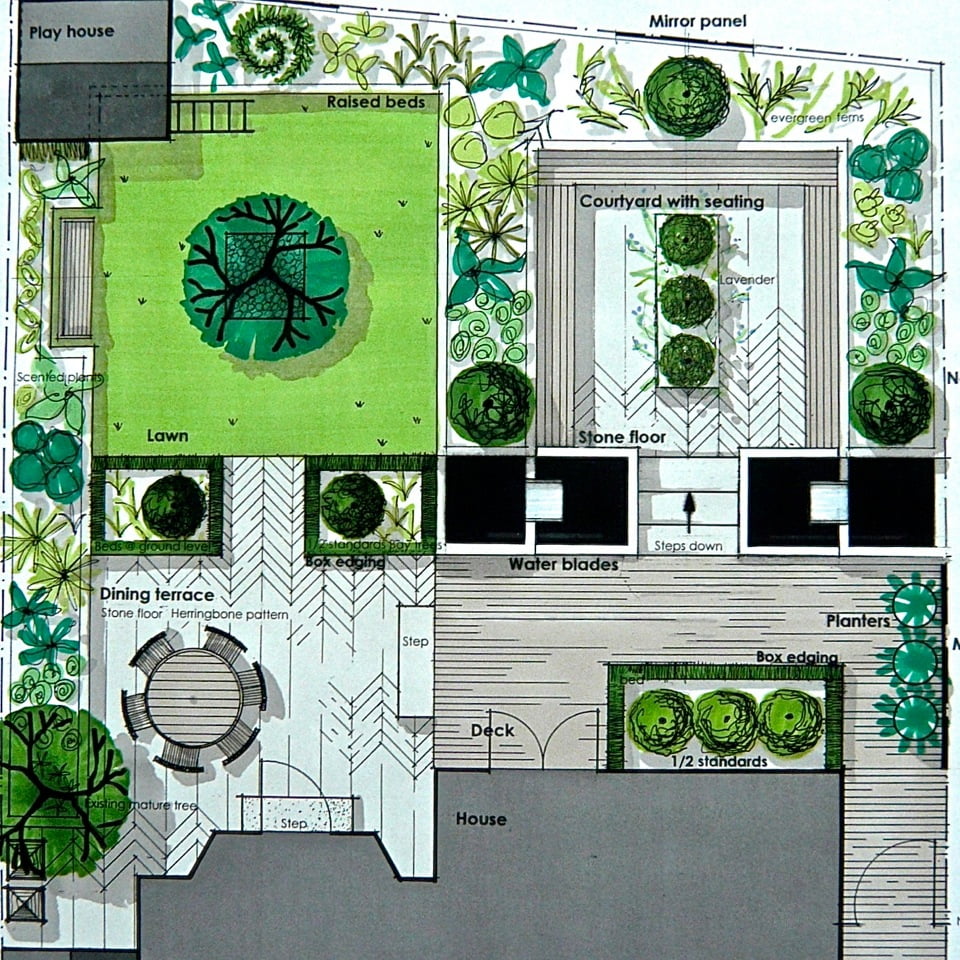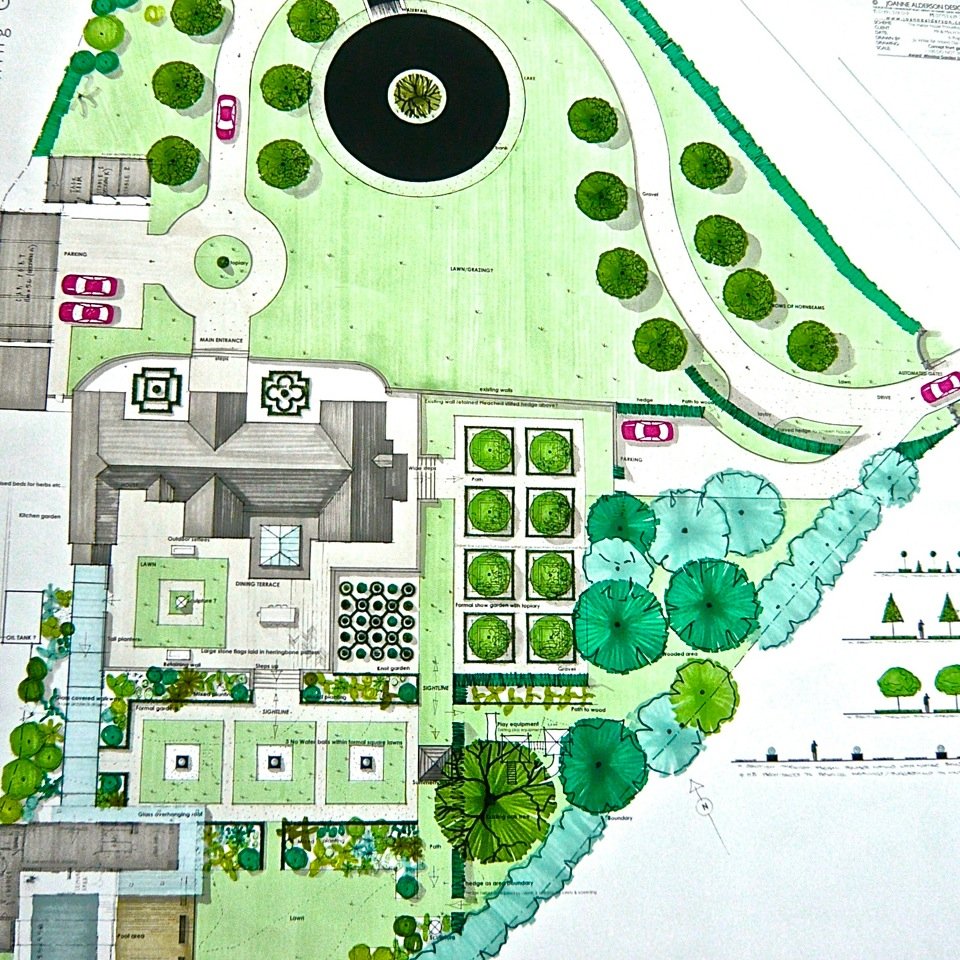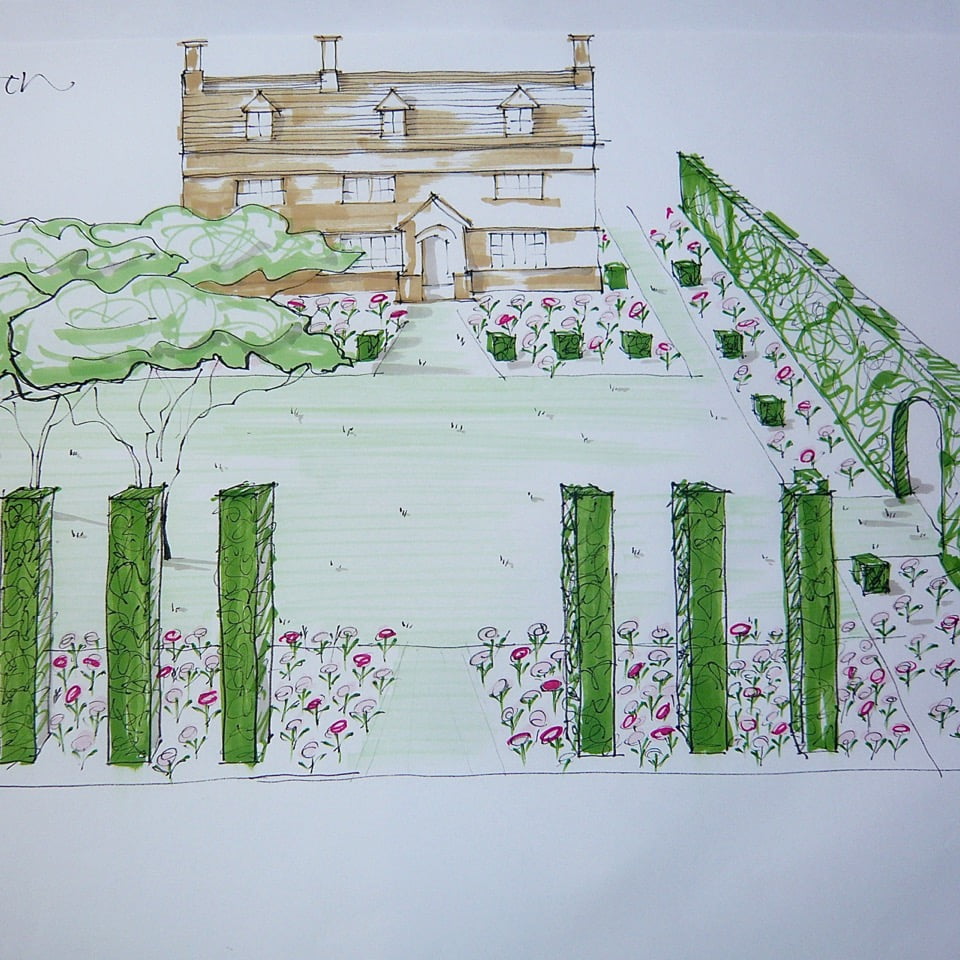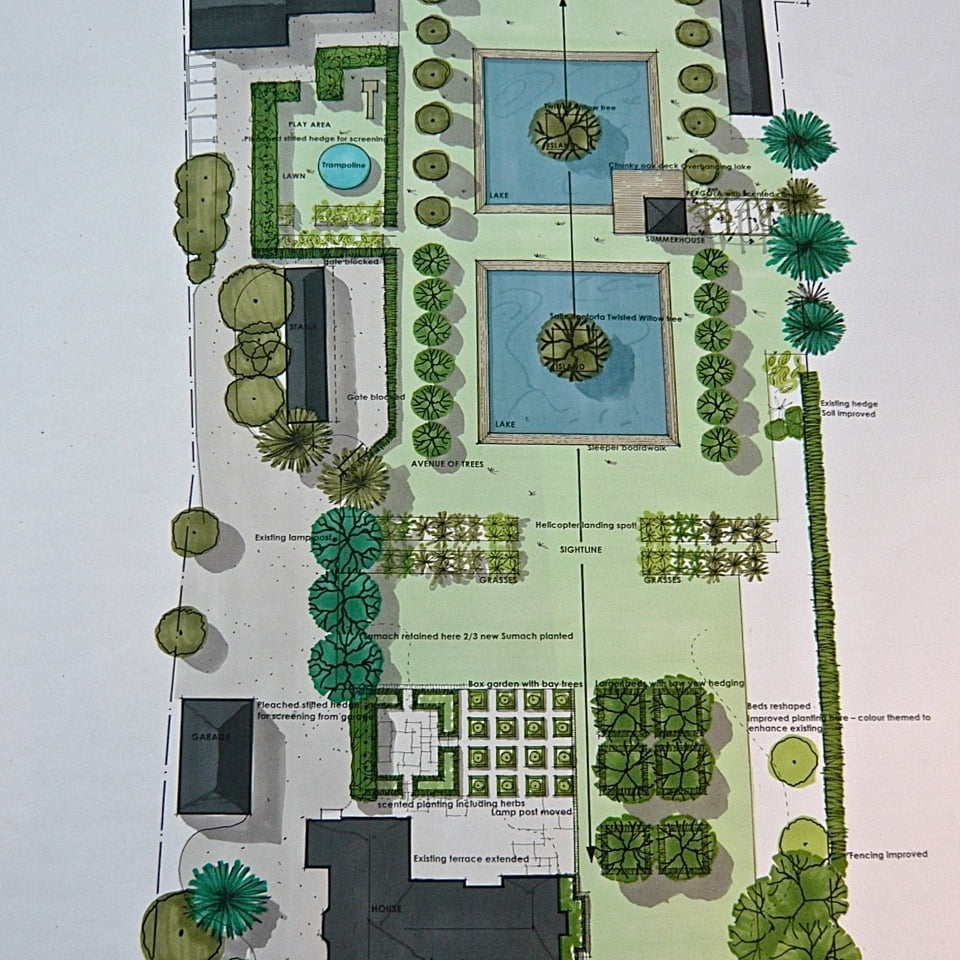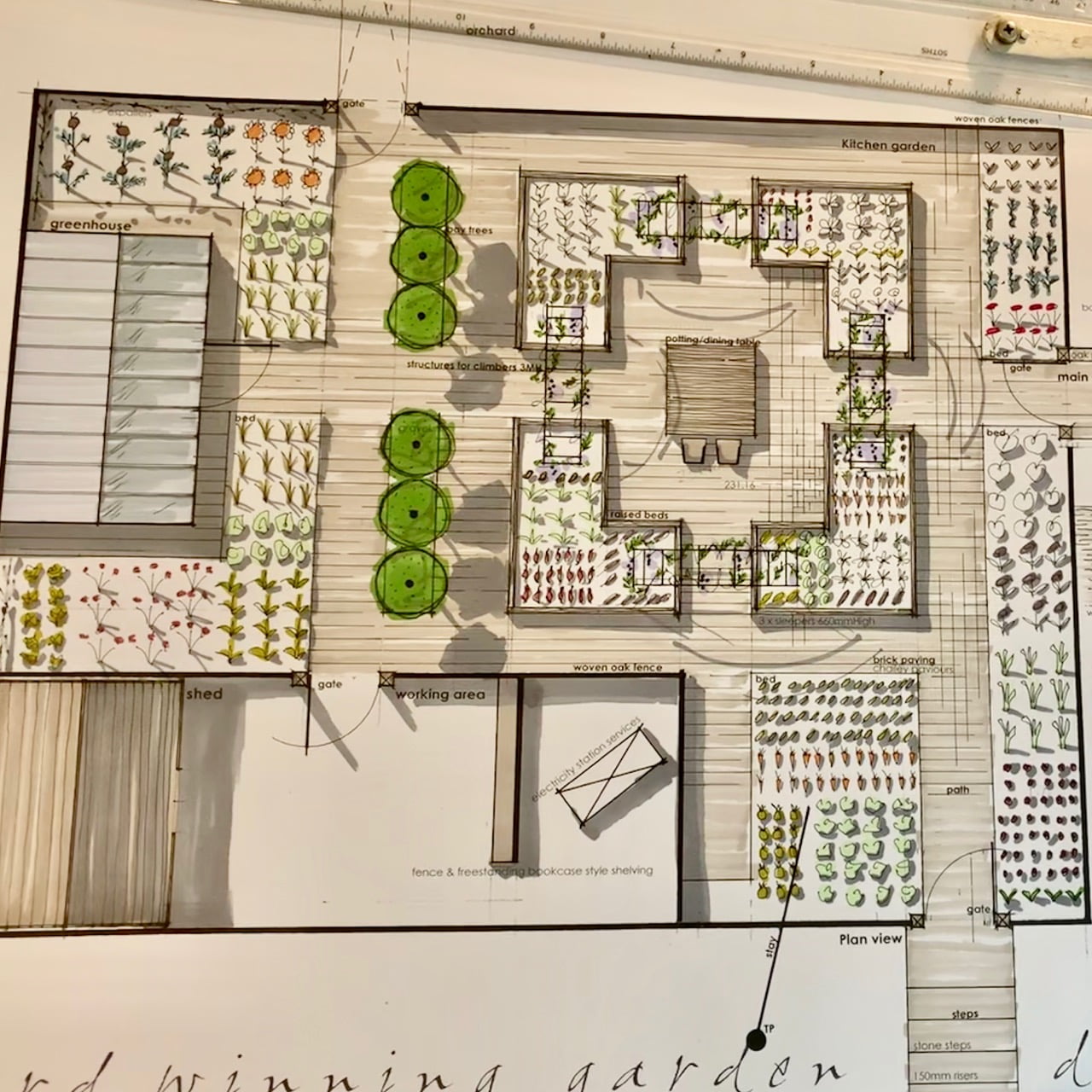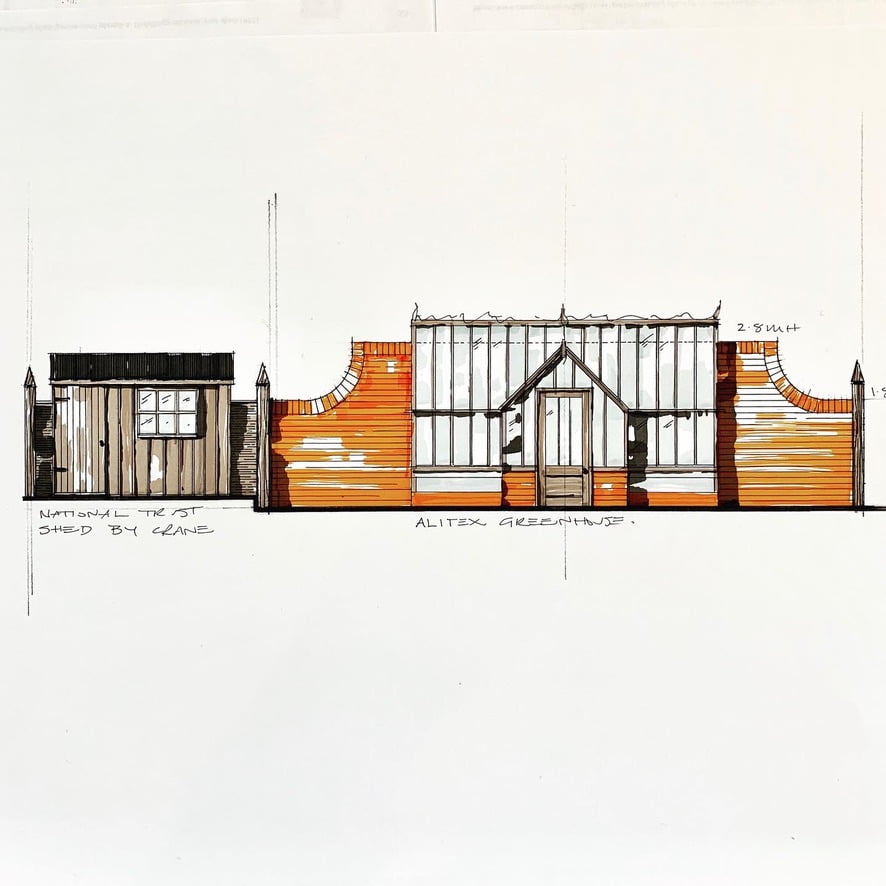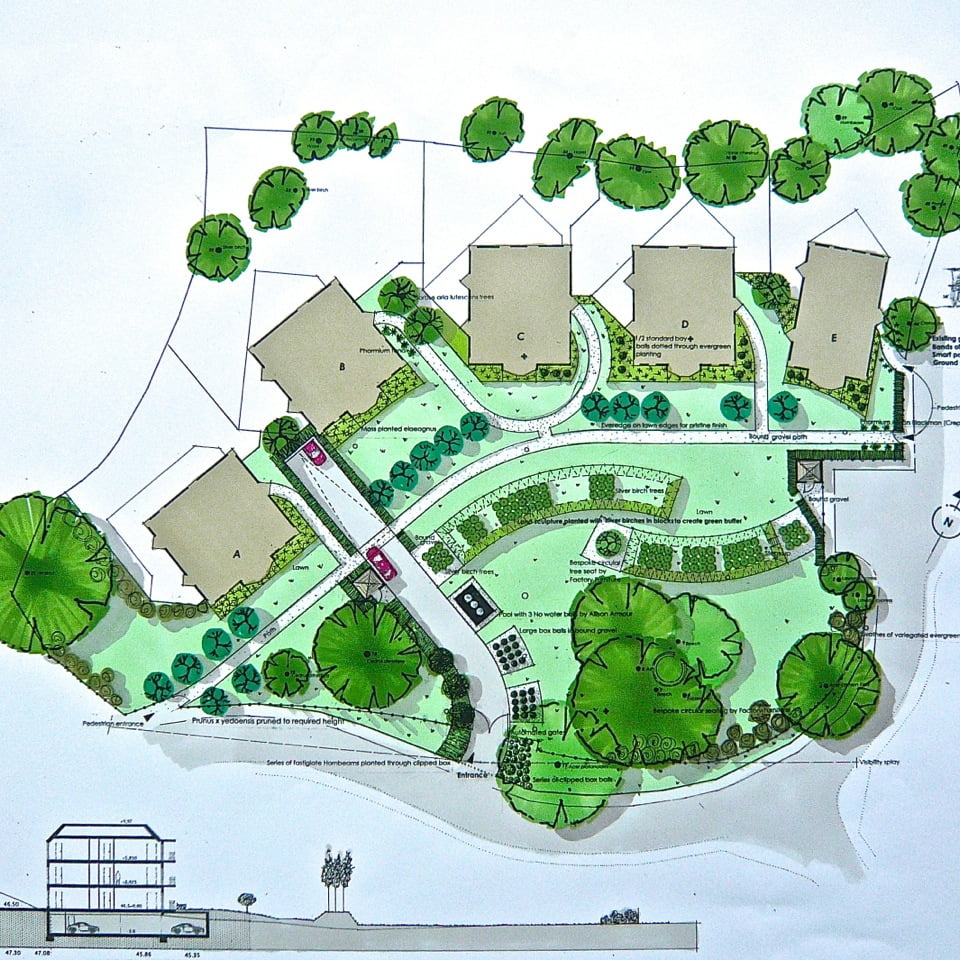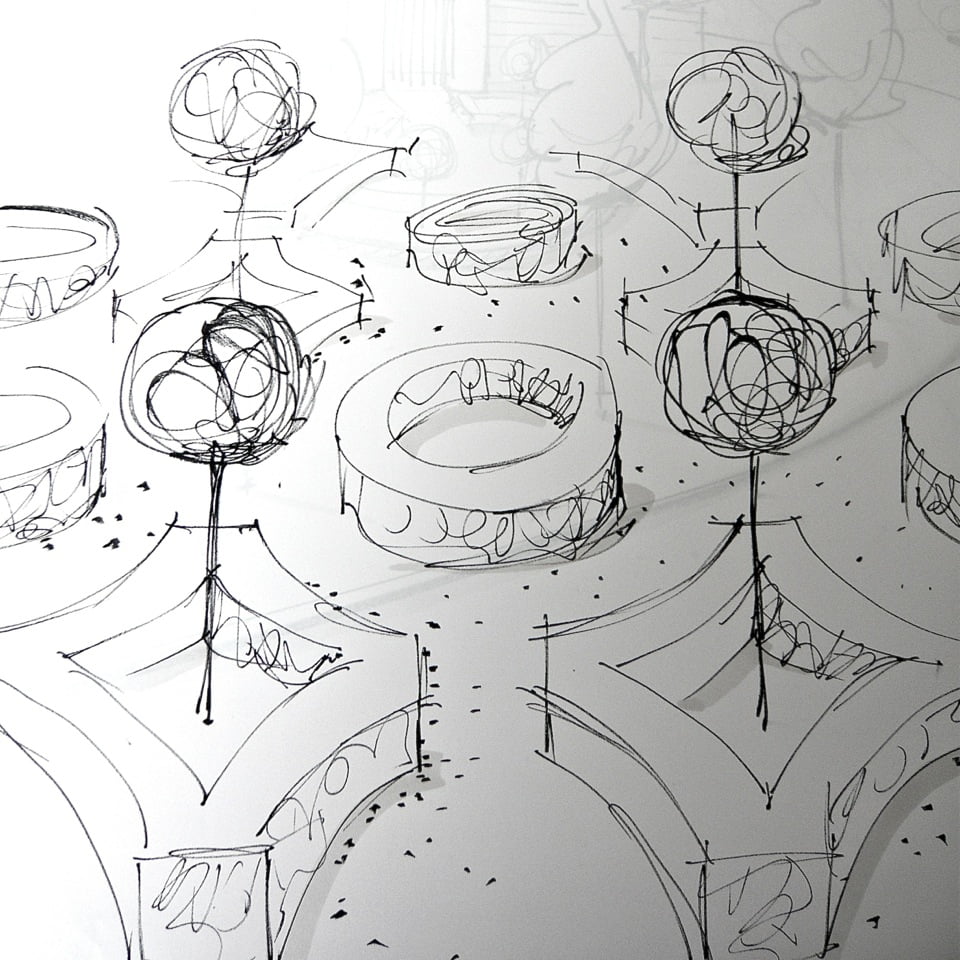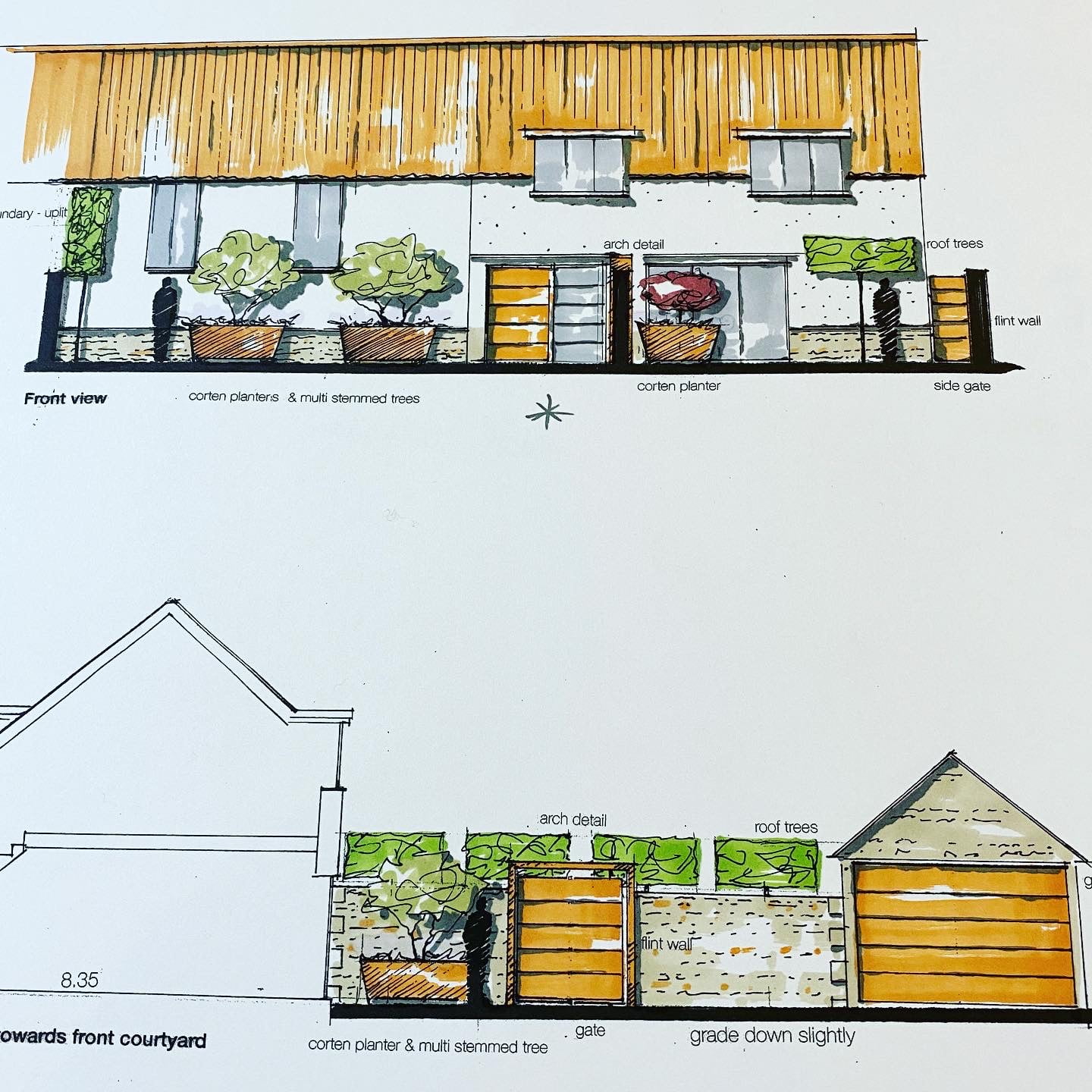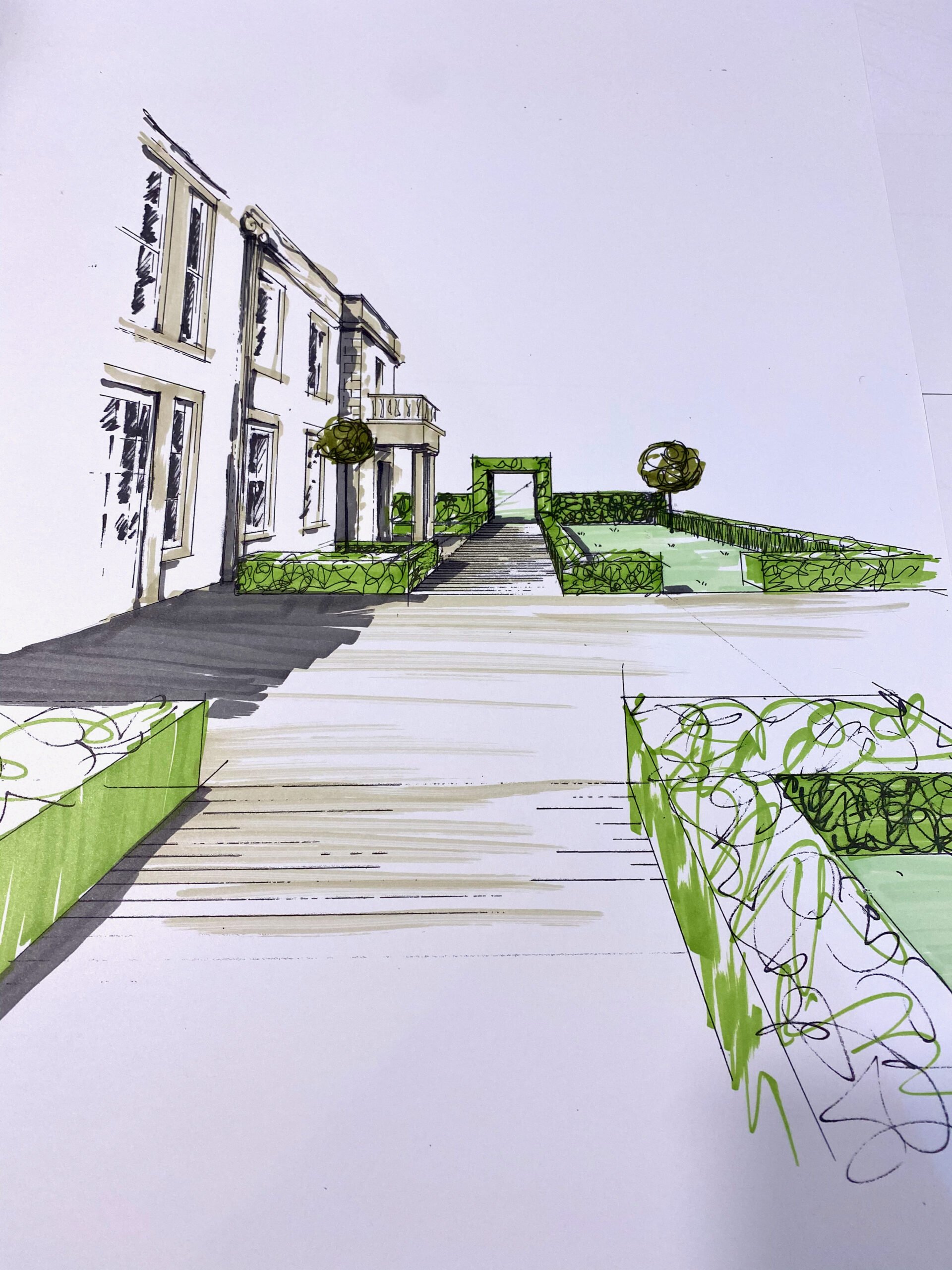 More lovely reviews
"We just didn't know what to do with the small, neglected garden of our new house. But Jo did. She listened attentively to our ideas, then made exciting and quite daring suggestions that really stretched our imaginations, and encouraged us to be brave enough to go beyond the ordinary. The result is a stunning riverside garden that regularly stops passers-by in their tracks. Jo's detailed and professional illustrations enabled us to visualise the new garden. Her knowledge of plants has given us a garden full of interest which, with the clever use of different levels and textures, looks much bigger then it is. And she really cares about the gardens she creates. Nine months after the garden was finished, when Jo heard that the Thames had flooded, she contacted us and generously offered her help with any repairs and replanting needed. But inspite of two weeks under water, we didn't lose any plants or suffer any damage. Jo's clever design and planting (flood resilience was part of the brief) gave us a garden that withstood the floods and came back looking even better in it's second year. Jo was an absolute pleasure to work with."
"We have been really lucky in dealing with a great creative talent, who also has the rare skill of listening to, and caring about, her clients."
"I really do believe that when you're doing the work you love, it shows up in the quality of the work you produce – that obviously applies to you!"
"…it looks as though it belongs to this house – it's really really lovely. Thank you."
"In 2002 we moved to a new house which was surrounded by 1/3 acre of rough meadow. We had clear ideas about what we wanted of our new garden, but no clue how to integrate or execute them. Jo provided the perfect solution, within budget, using an excellent team who worked hard to complete the job on time.
Twelve years later we have a mature garden of 'rooms' that surround the house harmoniously. The beauty of the garden lies in the strong structure that Jo gave to the initial plan and in her visionary planting that has provided us daily pleasure.
I cannot recommend Jo highly enough."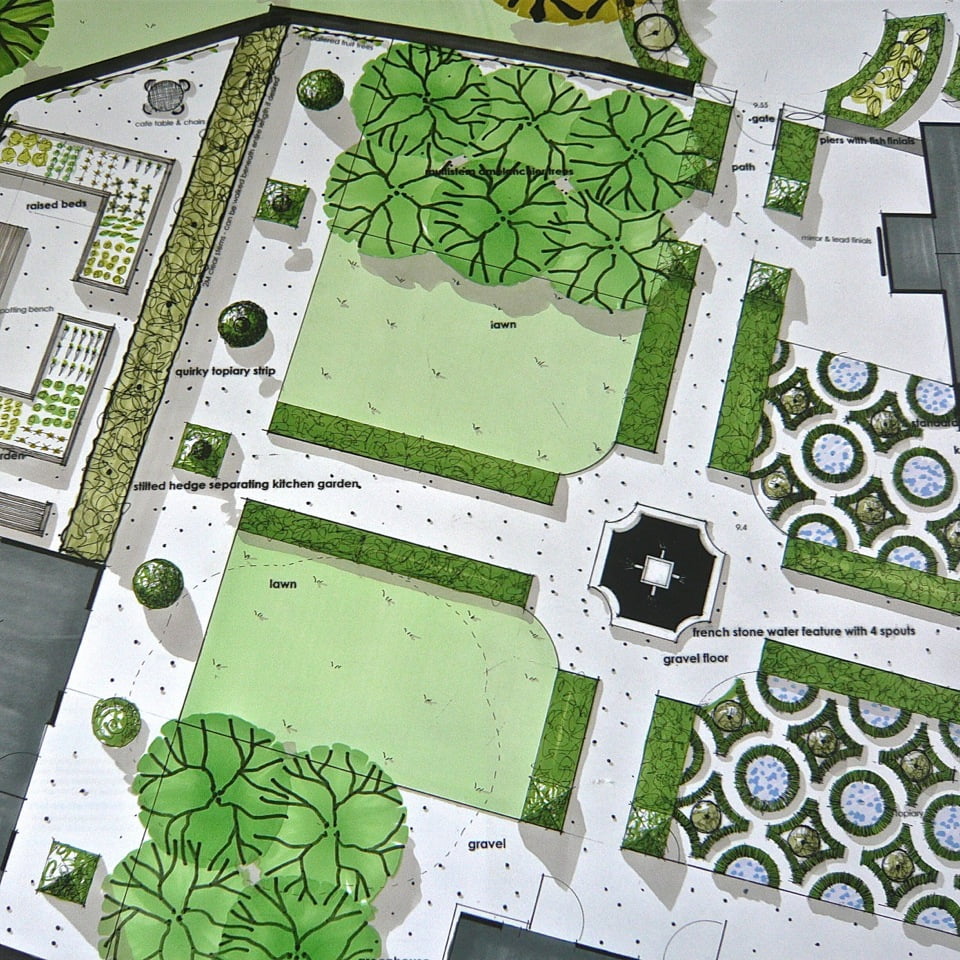 More lovely reviews
"We just didn't know what to do with the small, neglected garden of our new house. But Jo did. She listened attentively to our ideas, then made exciting and quite daring suggestions that really stretched our imaginations, and encouraged us to be brave enough to go beyond the ordinary. The result is a stunning riverside garden that regularly stops passers-by in their tracks. Jo's detailed and professional illustrations enabled us to visualise the new garden. Her knowledge of plants has given us a garden full of interest which, with the clever use of different levels and textures, looks much bigger then it is. And she really cares about the gardens she creates. Nine months after the garden was finished, when Jo heard that the Thames had flooded, she contacted us and generously offered her help with any repairs and replanting needed. But inspite of two weeks under water, we didn't lose any plants or suffer any damage. Jo's clever design and planting (flood resilience was part of the brief) gave us a garden that withstood the floods and came back looking even better in it's second year. Jo was an absolute pleasure to work with."
"We have been really lucky in dealing with a great creative talent, who also has the rare skill of listening to, and caring about, her clients."
"I really do believe that when you're doing the work you love, it shows up in the quality of the work you produce – that obviously applies to you!"
"…it looks as though it belongs to this house – it's really really lovely. Thank you."
"In 2002 we moved to a new house which was surrounded by 1/3 acre of rough meadow. We had clear ideas about what we wanted of our new garden, but no clue how to integrate or execute them. Jo provided the perfect solution, within budget, using an excellent team who worked hard to complete the job on time.
Twelve years later we have a mature garden of 'rooms' that surround the house harmoniously. The beauty of the garden lies in the strong structure that Jo gave to the initial plan and in her visionary planting that has provided us daily pleasure.
I cannot recommend Jo highly enough."