We had a beautiful blanket of snow this week – the first we have had since the garden was built & it looked beautiful! Sadly it's all gone as I type but I took some photos I'd like to share.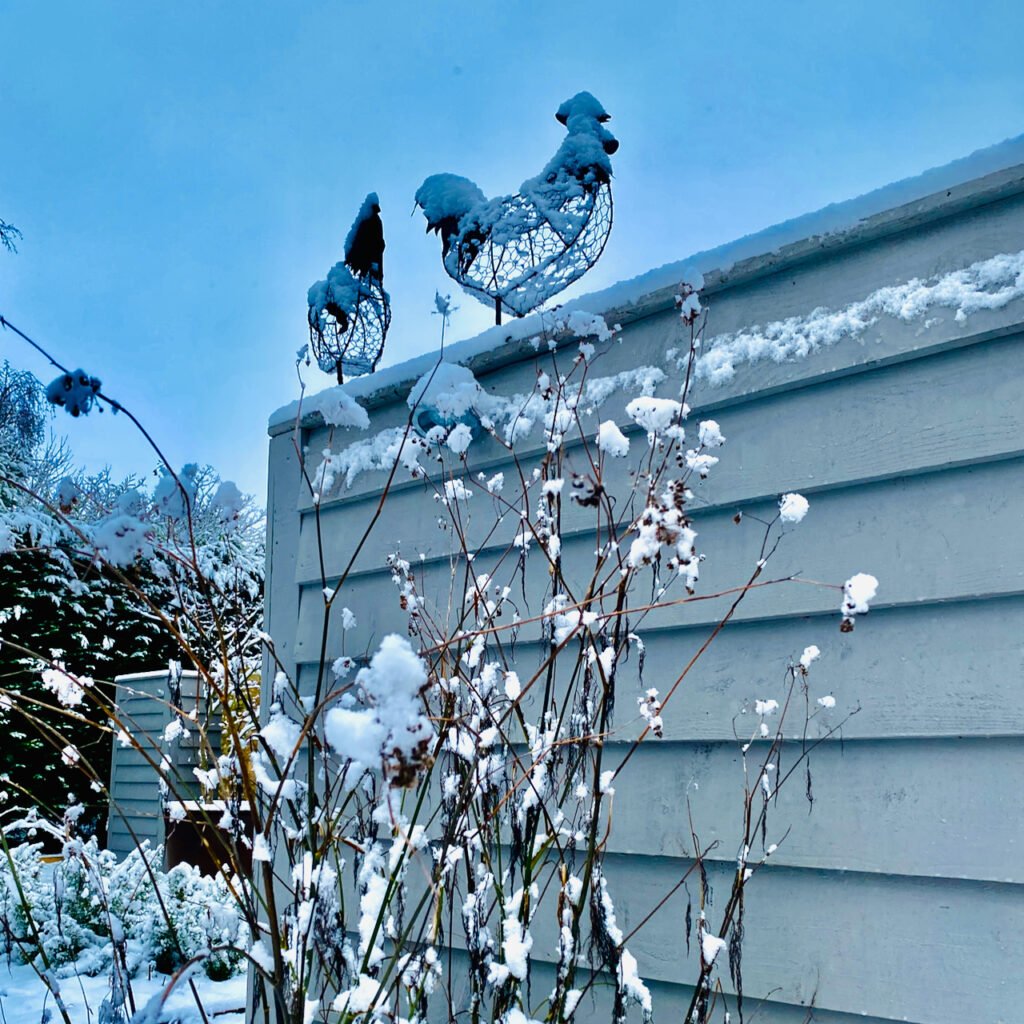 We live on the edge of the Cotswolds in a group of converted stone barns that wrap around our new courtyard garden. Every room looks onto it so it has to pay its way…. It does – waking up to this was such a joy!
I dashed out with my camera before Bruno our briard spoiled these snowy scenes with his big paws! Look how the light plays with the fabulous tree canopies. These acers have just been fantastic. If you were wondering they are Acer globosum from Hilliers in Hampshire – thanks Jim! & I have to say they look superb no matter what the season or the weather & the birds love them too. Excellent!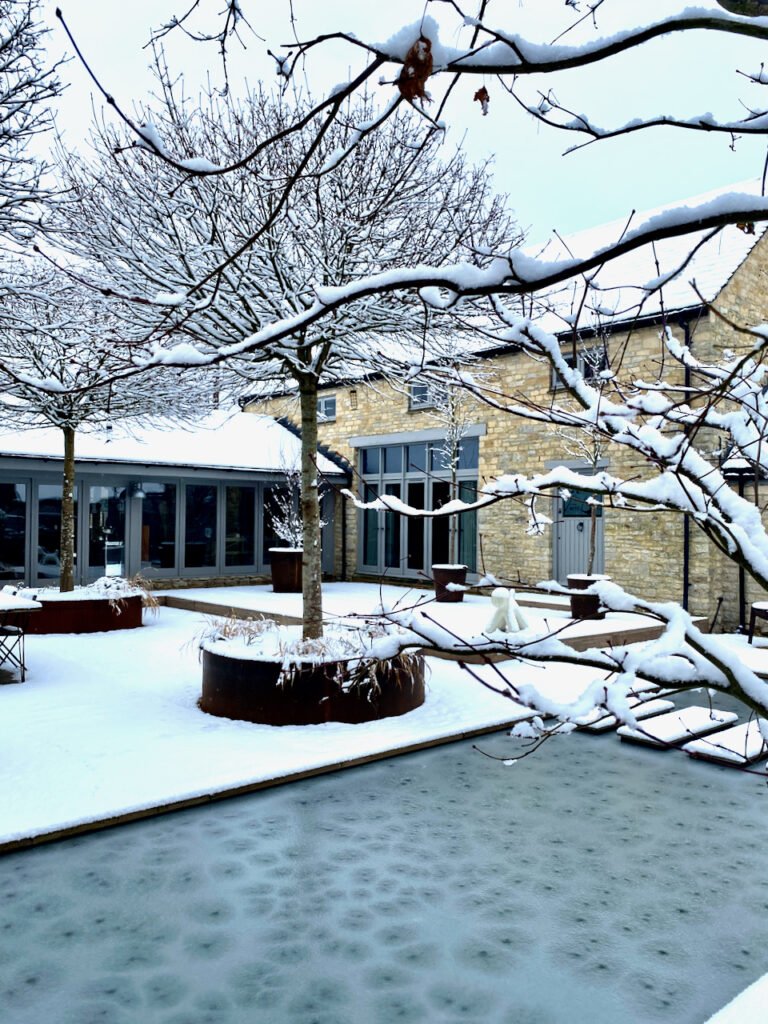 I try to ensure my garden designs work well for twelve months of the year. I think it is really important they look good throughout the seasons. Vital in fact when they cost so much to build! I believe structure is important as are sight-lines & simplicity. This garden looks wonderful in the spring & the summer with light & shade, pretty flowers, amazing trees & fabulous water but look at it here too & hopefully you will agree it looks equally good – just different. It is great – most important in fact – to enjoy all the seasons in your garden as we certainly do.
Ready for spring now please.