As a designer, I am always juggling several schemes in order to meet deadlines & at the moment there's no exception. I have a couple of very large Georgian houses in substantial grounds, a new oak framed house with several acres on a sloping site, a Gospel Hall conversion in Norfolk, a large modern house with underground parking & a lake near me in Witney, a cottage in the Cotswolds & a converted stone barn.
I am never bored!!
Here are a few new drawings to show you what I've been up to. It shows a range of projects I get involved with…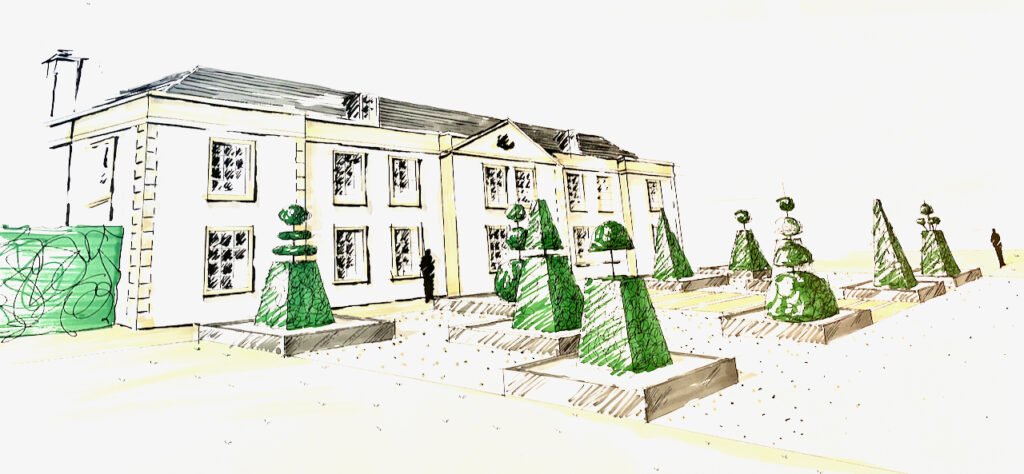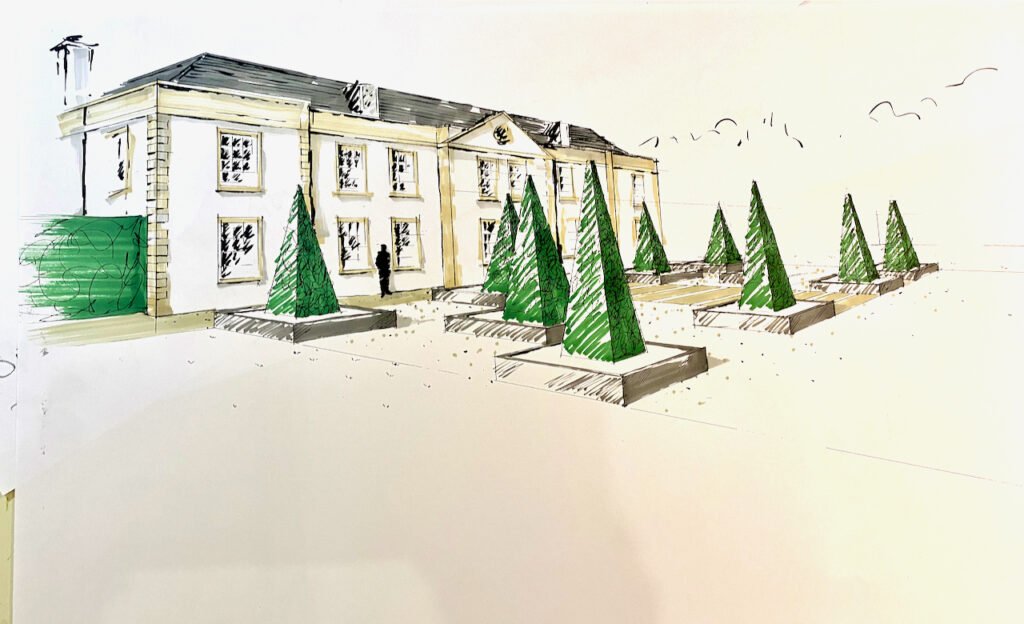 The images above show two options I gave my client. The aim was to nestle the house into the vast plot & create a barrier between the parking area & the house itself. This way visitors walk through a garden to reach the front door.
She chose the Levens Hall style to give her house some character by using such mature topiary. Her house is new so they will really help give it more character. I was really pleased with both proposals & happy she will be going ahead with it in the Autumn. Rob & his team @ The Garden Design Co are building this one. My drawing below shows the side view. …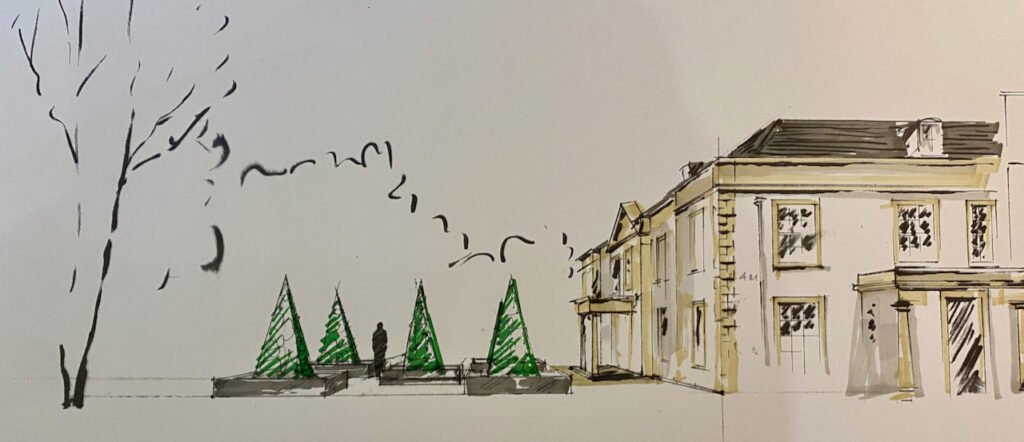 The mature yew trees are from the (truly wonderful!) specialist nursery Solitair in Belgium. They produce the most fabulous specimen topiary pieces., These yew pyramids are 2.5 metres tall. Solitair is one of my absolute favourite places to visit so we are wondering if we will be able to visit soon once covid is over. Here's hoping!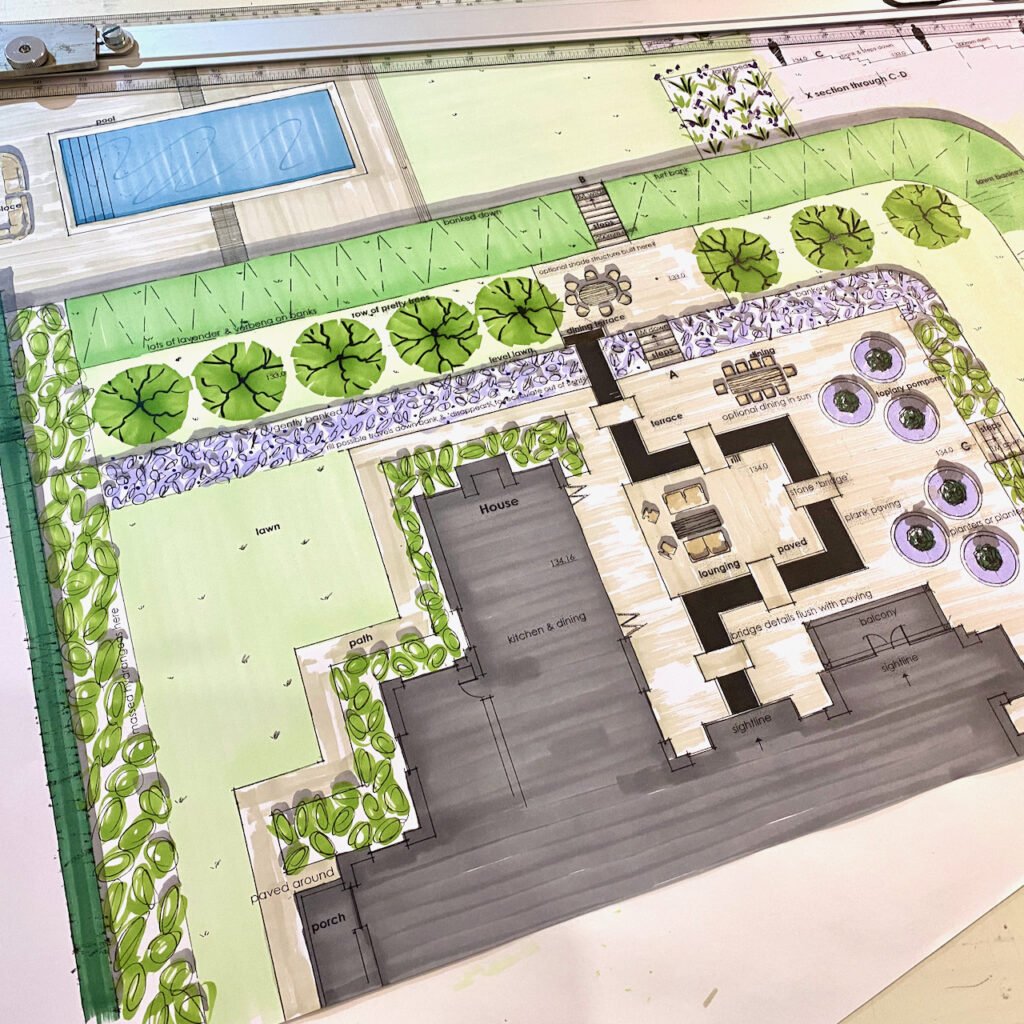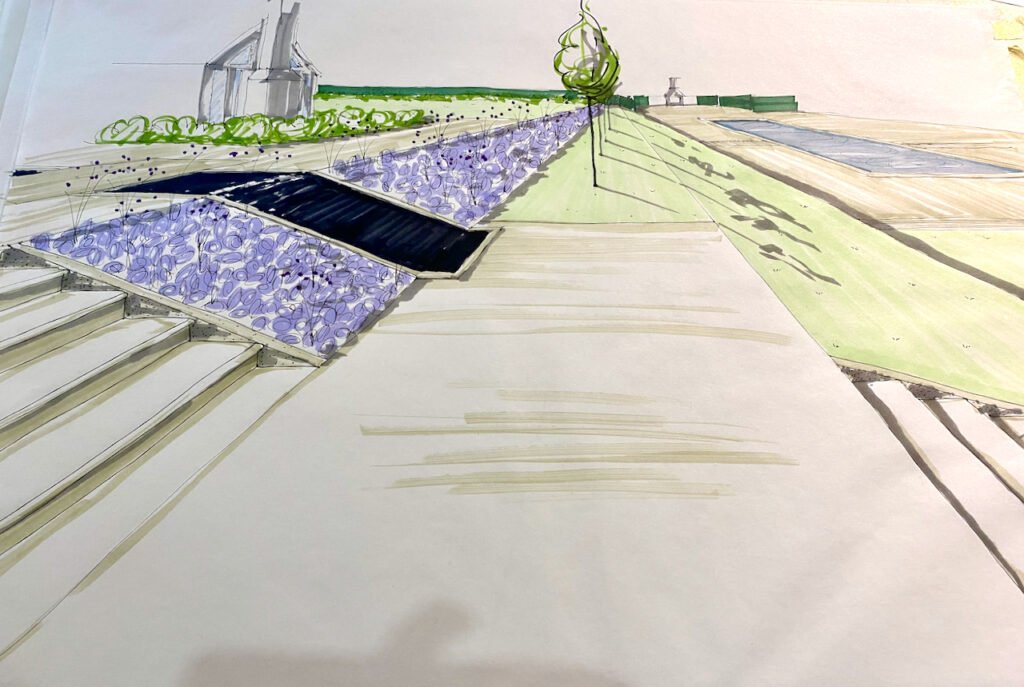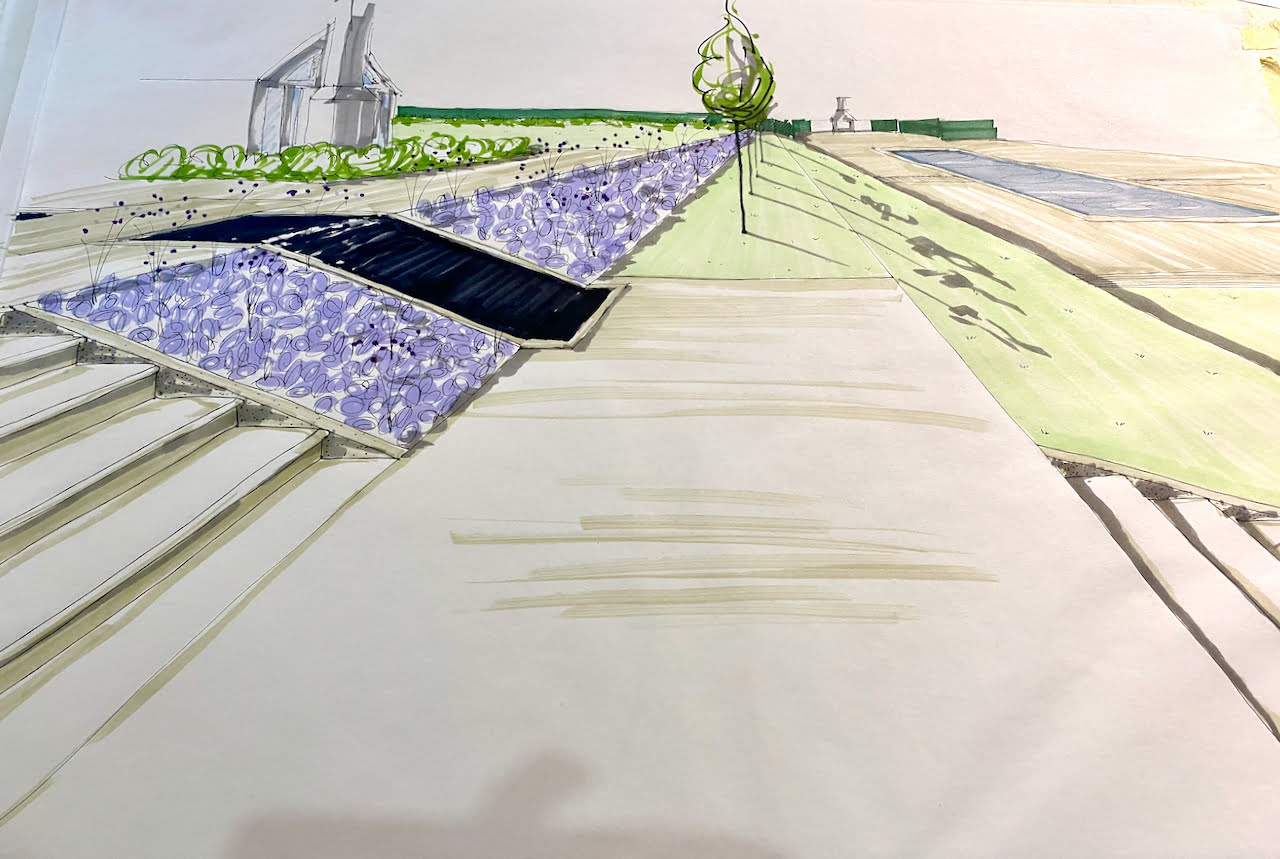 The two drawings above show the terrace outside an oak framed house with level changes down to the swimming pool beyond. This is quite a complicated one but I'm pleased with the way this is turning out.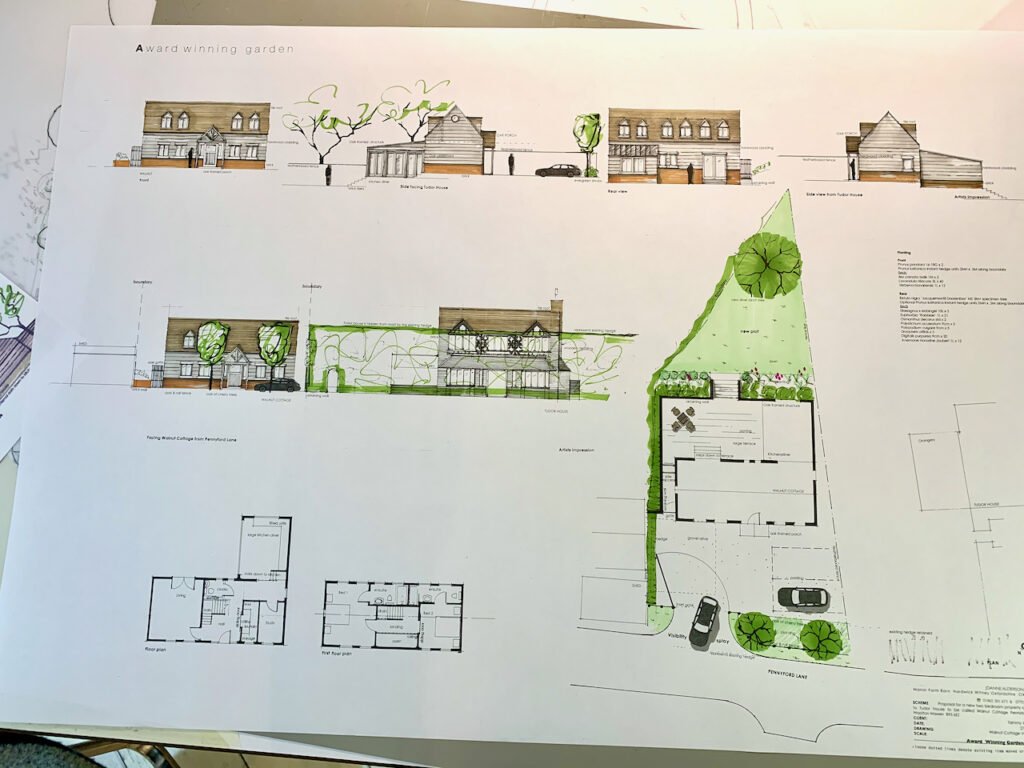 My sister asked me if I might help her out as she was looking to get planning permission for a plot of land beside her garden. I jumped at the opportunity to help & design her a cottage. It got planning approval & is now under offer. The new owner is going to build what I designed so how about that 🙂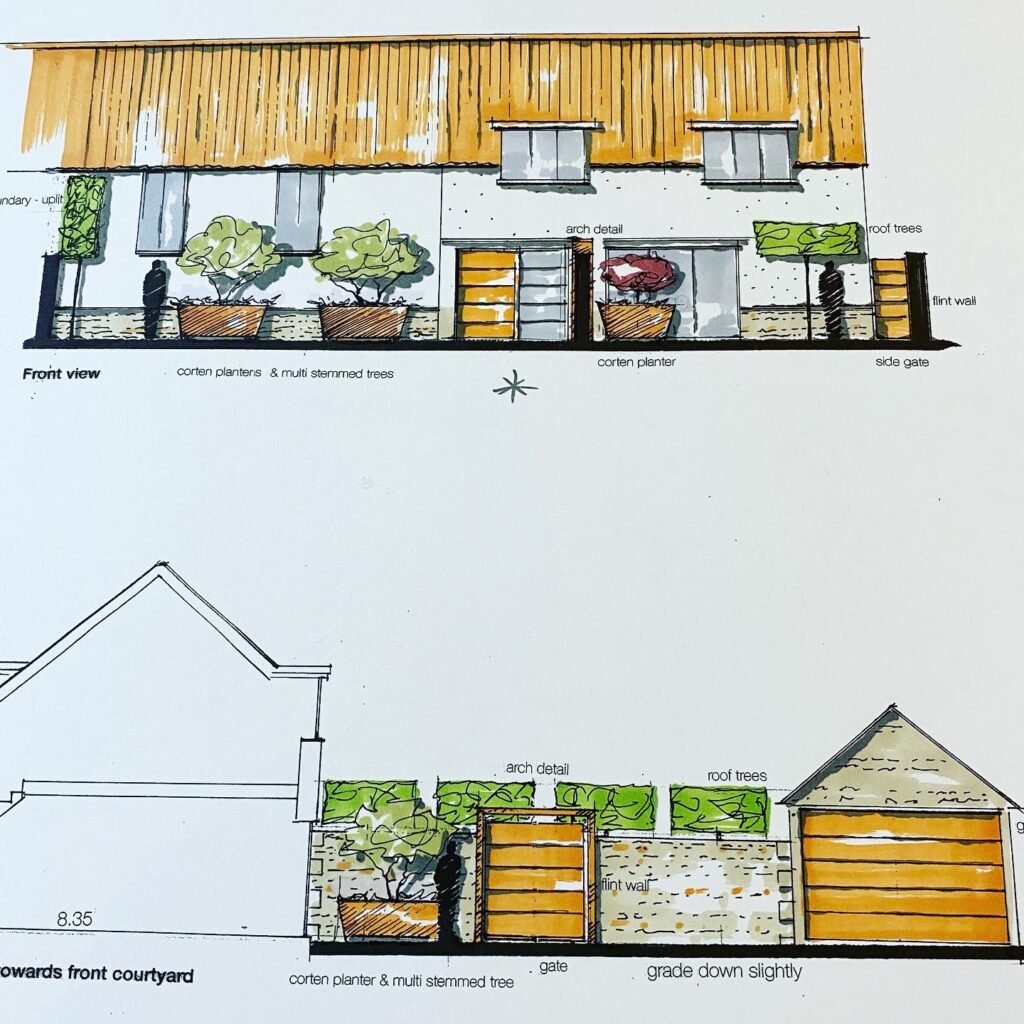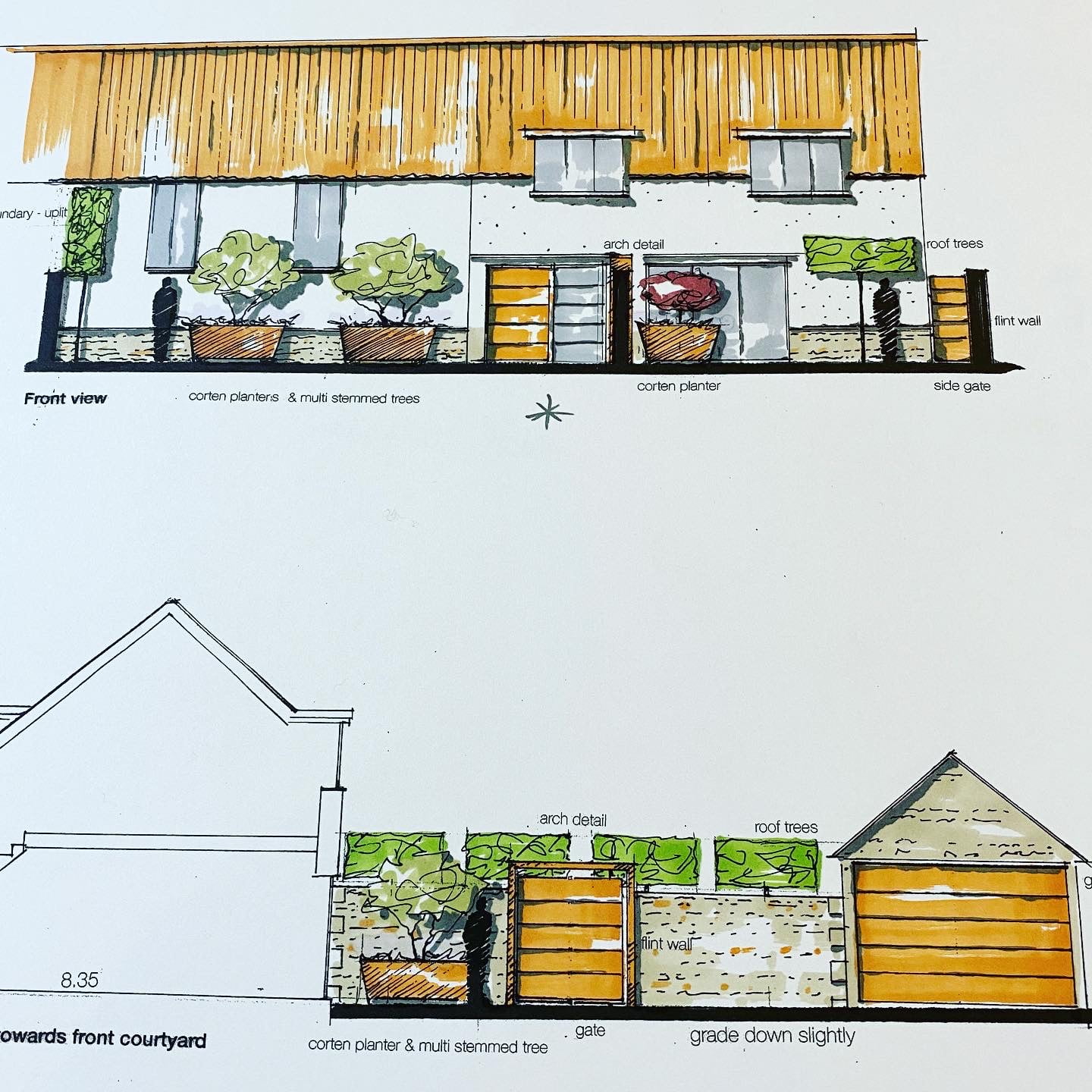 Here are a few images I produced for a Norfolk garden. It was also a fun one to design. My client Jane likes contemporary design & always pushes me to create something different. I am delighted to oblige. Happy to say this gate is currently being made by a great craftsman – Joe the Gentleman Blacksmith to my design in corten steel. It will be quite the statement…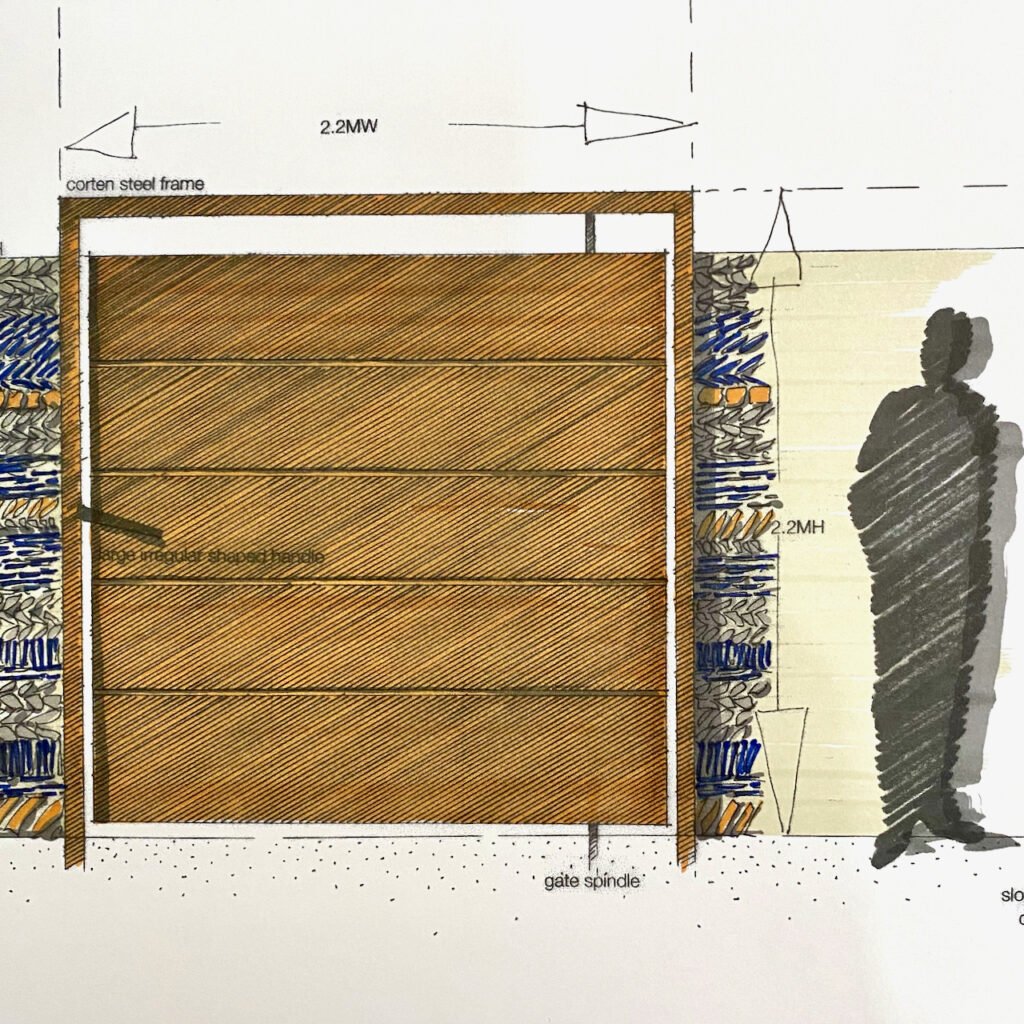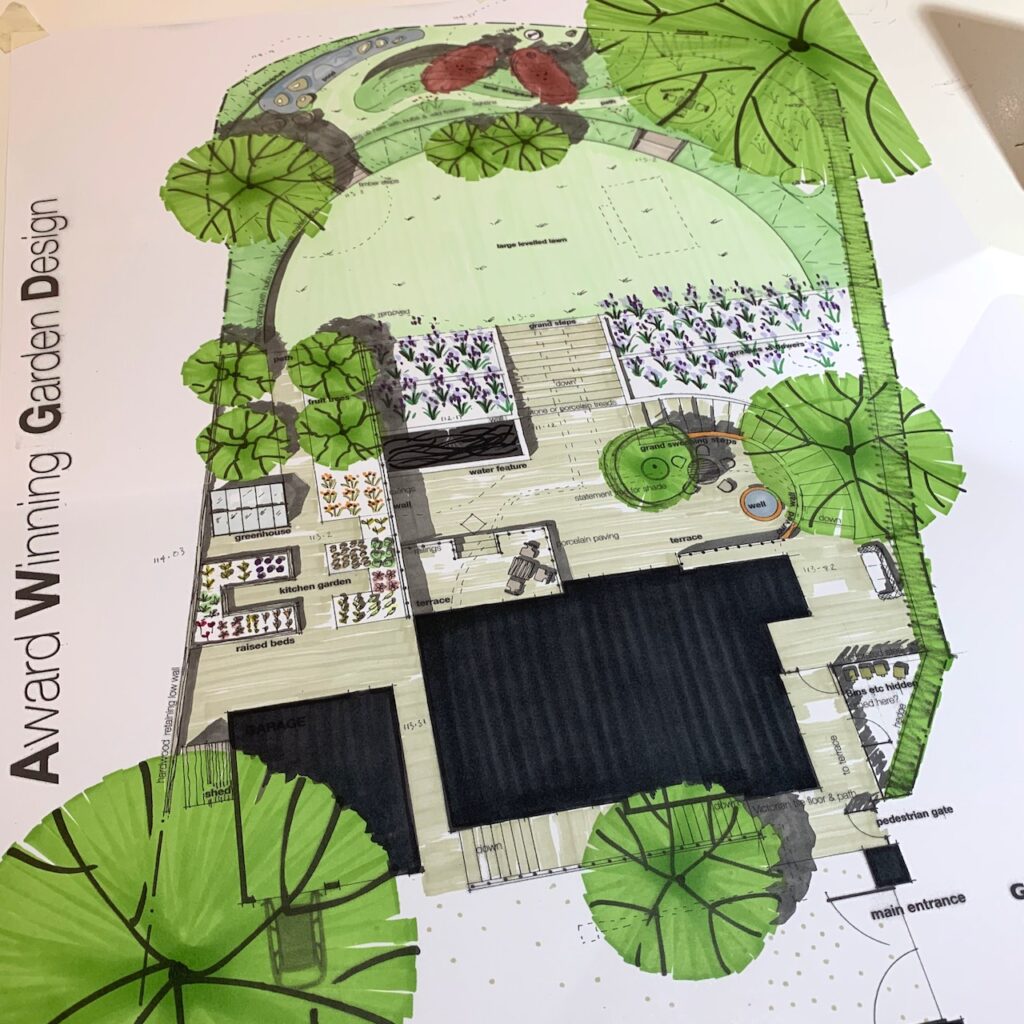 Finally this is a garden design for a gatehouse in Hungerford Berkshire. It is on several levels so was a little tricky. The grand sweeping staircase will be such a great focal point & uplift will look splendid at night too. This one will be built by Tom @ TS Landscapes. Both teams are so busy right now.
Lots more on the boil so until next time…
A bientot