I'm madly busy as usual with so many schemes on my books at the moment. I feel very honoured to be asked to design new gardens for some fantastic projects – thanks to all of you if you are reading this. Between site visits I popped in to see one I designed a while back on a glorious sunny day.
I actually designed this walled garden back in 2012 & I had a lovely time walking around chatting with my happy client Rebecca & catching up. I felt so proud! Not sure if I am supposed to say that but it is so true – I am smiling as I type 🙂
I started smiling as I drove in… We had rejigged a slightly wonky drive to create this smart curve & through the beautiful hornbeams you catch glimpses of the circular parterre that leads out from the kitchen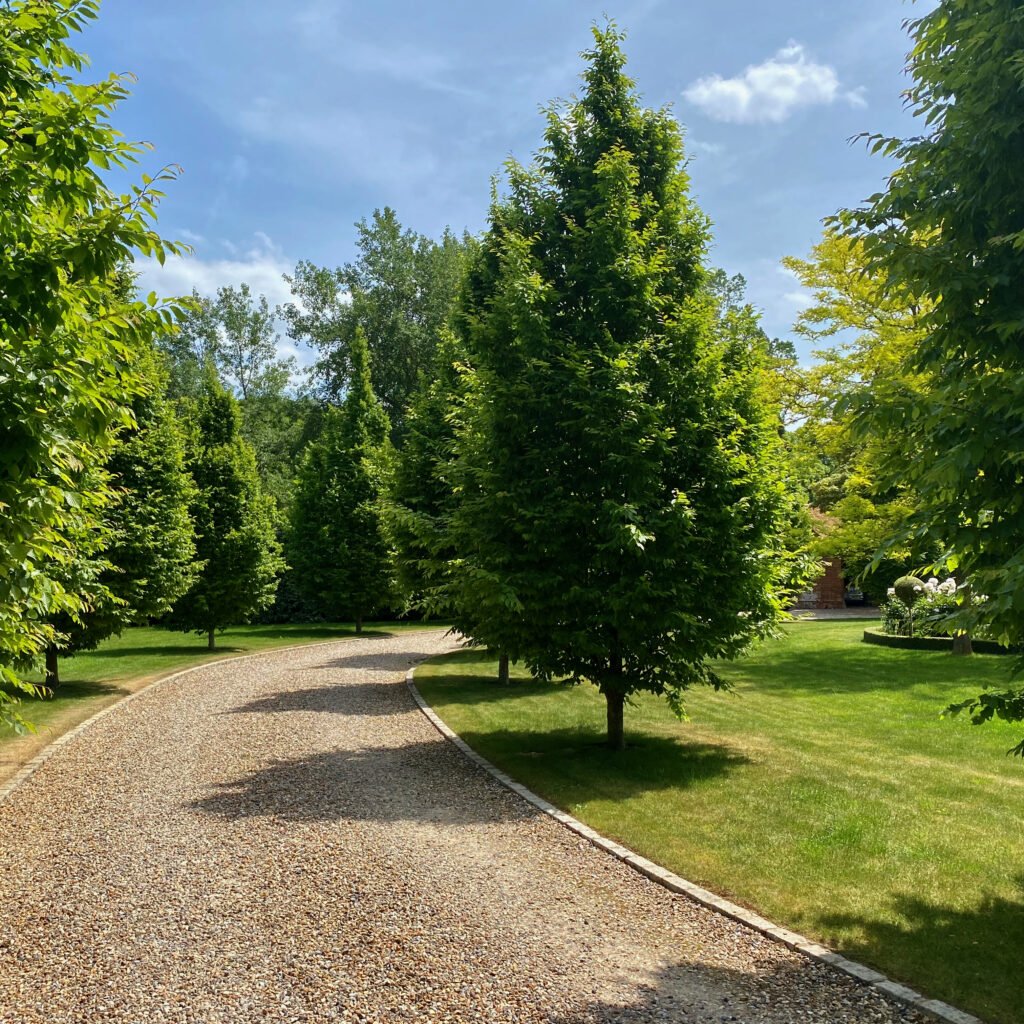 From the pretty parterre where the white paeonies are looking splendid, a gate leads you into the walled garden. This is what I found…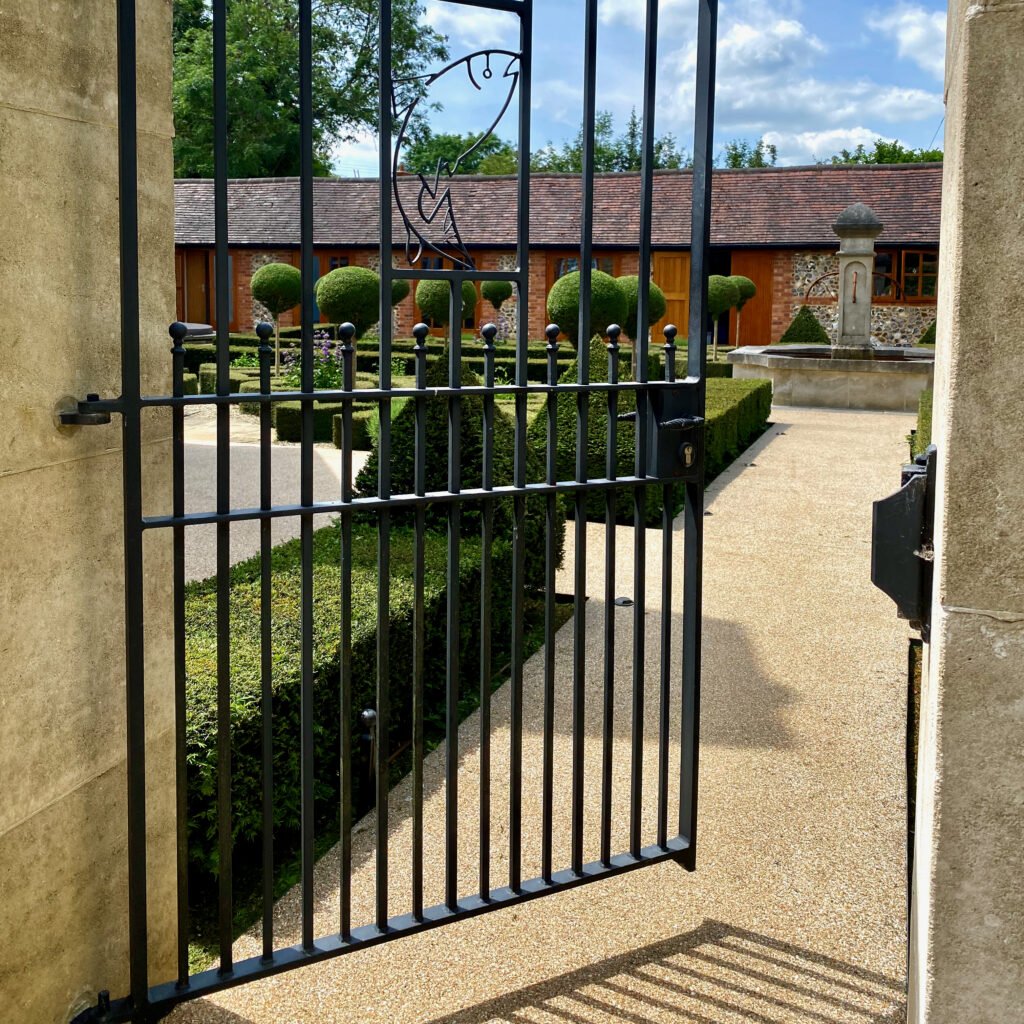 I designed it to have interest year round with terrraces/patios, topiary, water feature, structural planting & design.
Rebecca has done an amazing job nurturing it all & maintaining the knot garden shapes. She is a very happy client & I am a delighted designer! What a great job I have!! James who photographed my garden here at Manor Farm Barn will be taking some professional shots soon I hope including some night shots. I'll upload those to the main portfolio page so keep checking as it shouldn't be long.
All for now – back to my drawing board. I have a terrace to design that leads from a pretty stupendous house down to the swimming pool patio beyond. It will have a Cotswold stone wall & fireplace with grand steps – pics coming next
Until next time