Well lockdown has eased so I am back on site & visiting clients – both old & new. It's been relatively easy thankfully as we can stay outside; that said I got soaked to the skin last Thursday & Friday as it lashed down – yuk!
Today I was in Buckinghamshire visiting Pip's Place – a large garden design & build project of several acres where phase 2 has just got underway. It's a lovely project up in the Chilterns – so – it's cold & blustery in winter & today in mid June we absolutely roasted in 31 degree heat. The views are spectacular & I am very lucky indeed to work on such great sites. My client confided she had asked a very famous designer first who was apparently very rude about her house… It's a beautiful house, a great plot & a super client so his loss is very much my gain.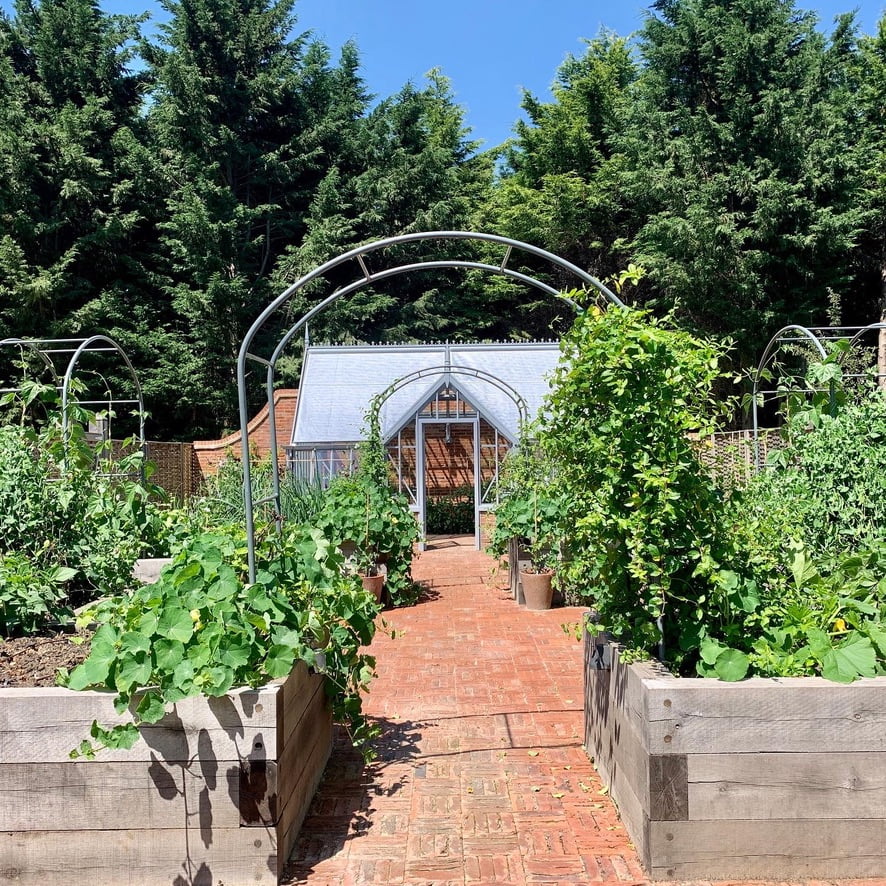 Here's a couple of shots of the kitchen garden with an Alitex greenhouse & hardwood raised beds. There's a working area hidden behind this gorgeous woven oak fencing by Quercus.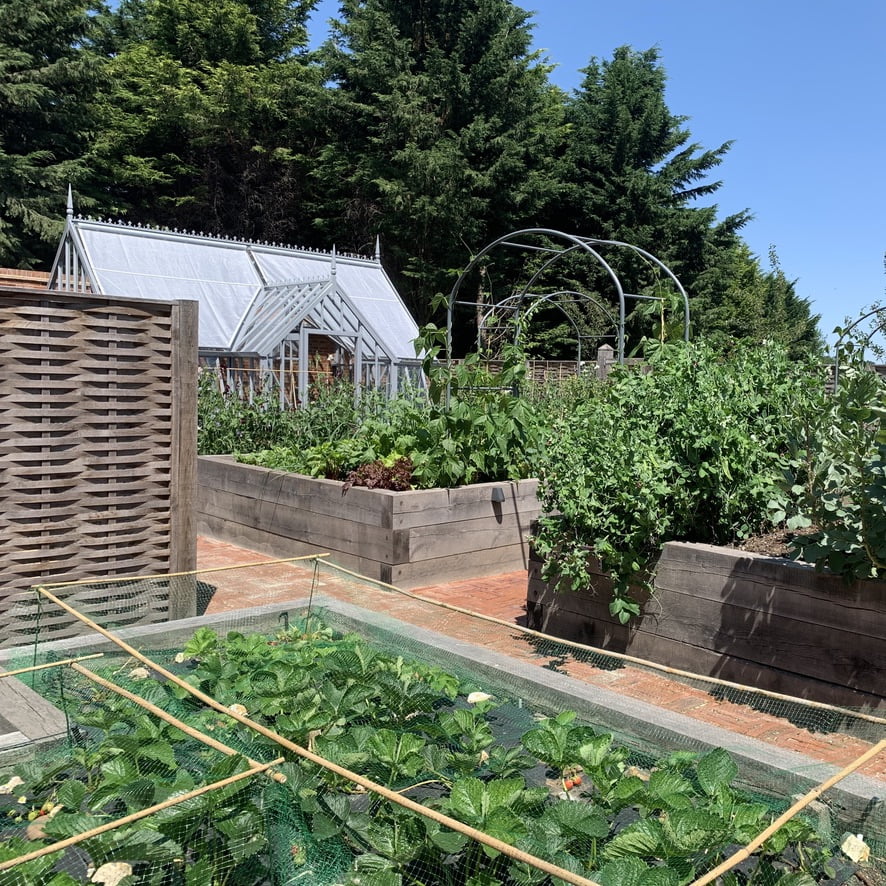 As I have said before I love to draw so very much enjoy this part of the process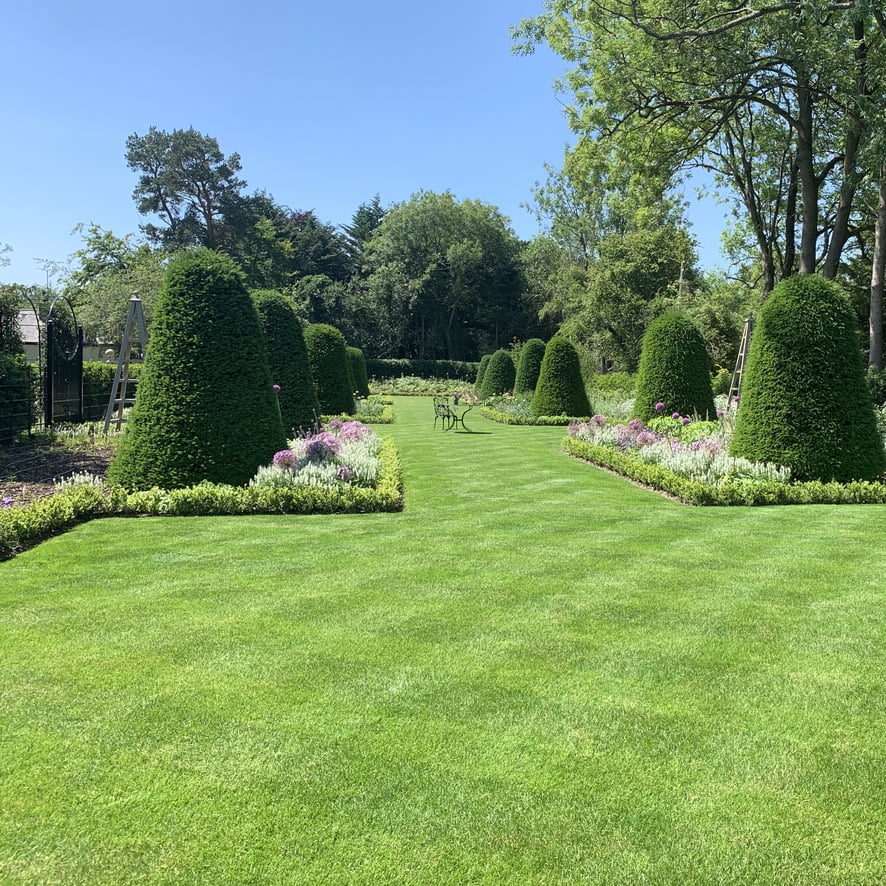 These photos above are from what we call the 'Secret garden' as it is hidden behind a woven oak fence which is in turn hidden by an evergreen prunus lusitanica hedge. This used to be a bit of a waste land with piles of builders rubbish & an overgrown tennis court. See below…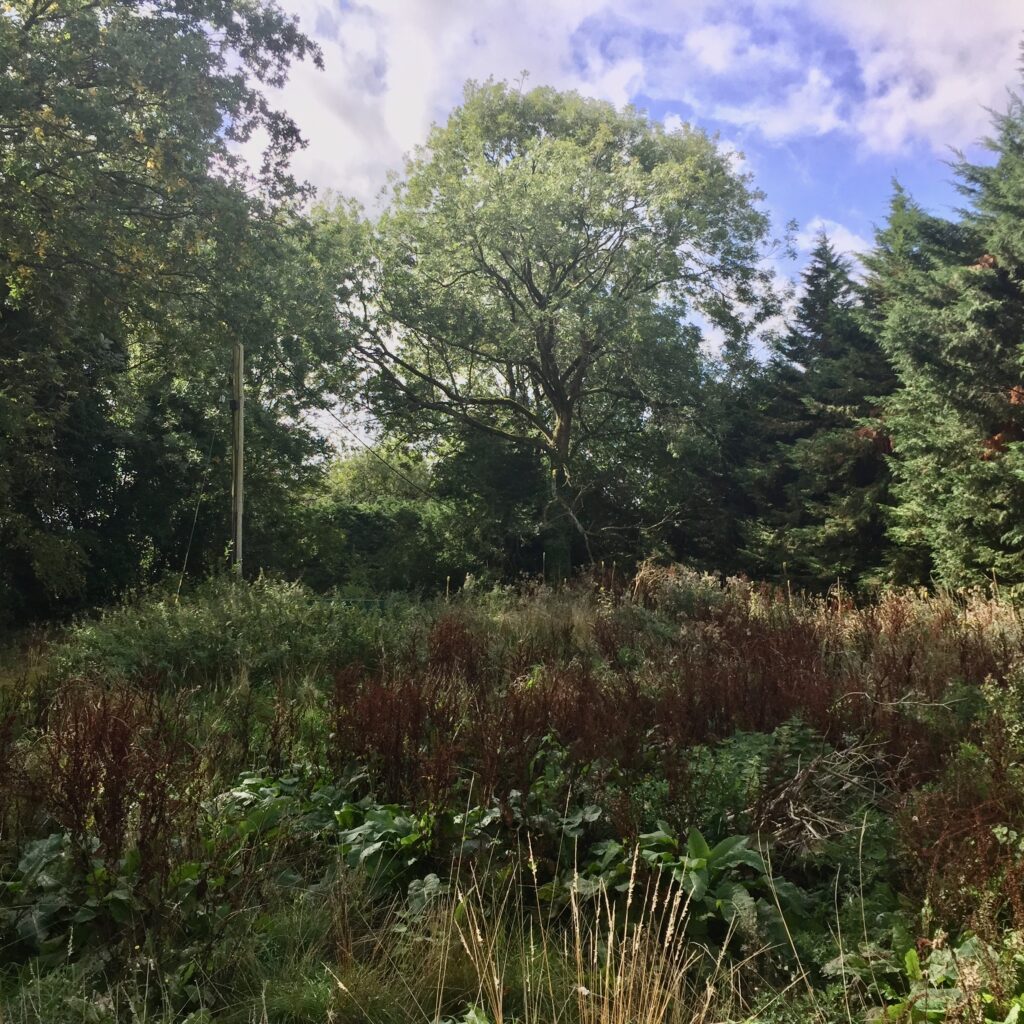 We chose the fabulous topiary pieces from the wonderful Solitair nursery in Belgium & my planting scheme as it matures will add lots of pretty froth. One of my drawings for it is below which shows the layout – a series of square lawns with topiary pieces at pathway junctions.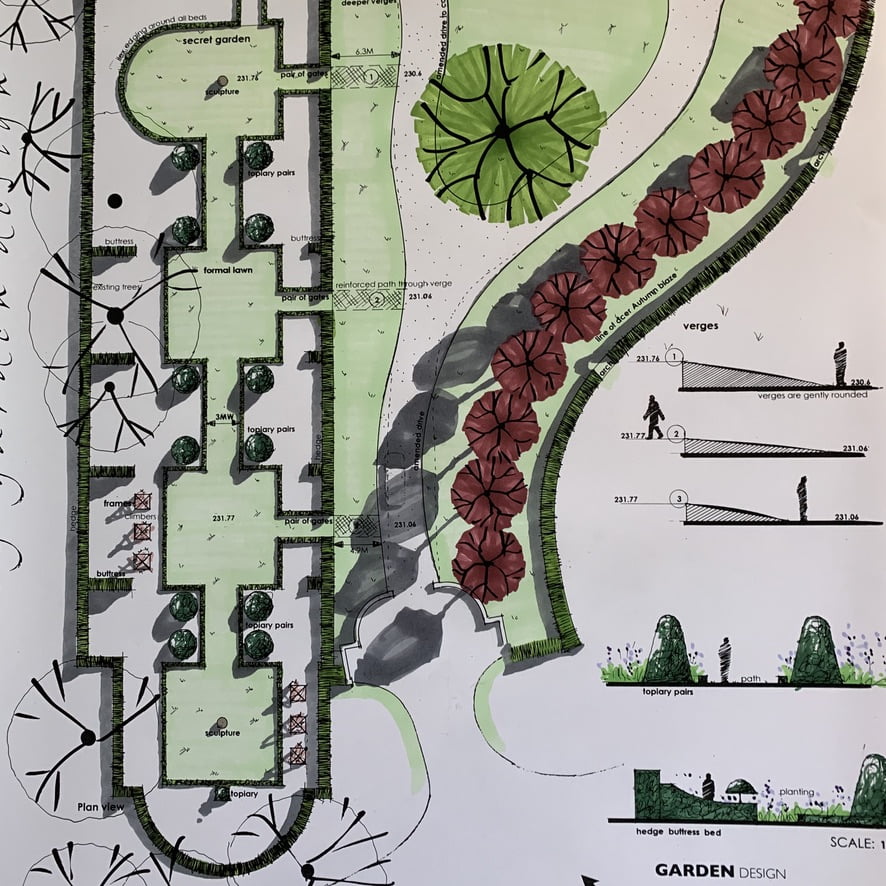 Finally this is the wonderful wild flower meadow which was laid using wild flower turf. Isn't it sensational!?
Rob is here amongst the flowers who should be given the credit as he & his team have made a splendid job creating all of this. It takes a team to make this happen!
Update – Feb 2021
I am delighted to say this beautiful garden will feature in Homes & Gardens magazine. I think it is the May edition – will update again – big smile from me 🙂
Until next time