Sculpture in the garden & landscape
I love to see sculpture in the landscape & regularly specify pieces where I am able. They are fantastic as sight-lines & vistas or as an unexpected hidden gem. They can be simple little glass baubles to catch the light like these by Neil Wilkin the very talented artist or his amazing sun-catchers shown here at Westonbirt a few years ago.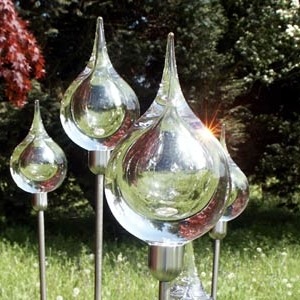 I instantly fell in love with his work when I saw these…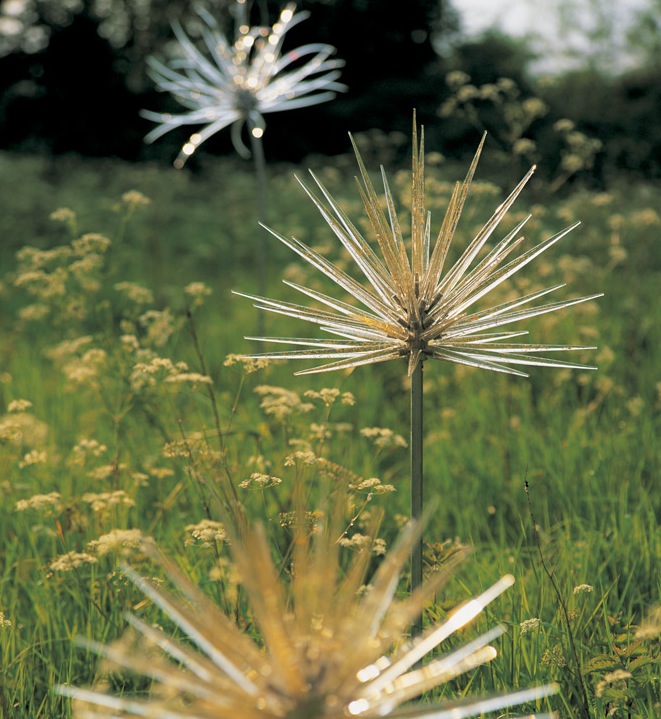 I take photos wherever I am as I love the medium. Just look at these – aren't they amazing! I took these in Australia & the view into & through them was just outstanding. So unusual & so very clever.
Beautifully crafted here by David Harber who is based near me. I specify his work a lot as it never fails to shine. This small sundial works beautifully in a small space but also forms a fabulous vista as it catches the light & draws you in. He personalises them for the individual so yours would be unique. This is the back by the way!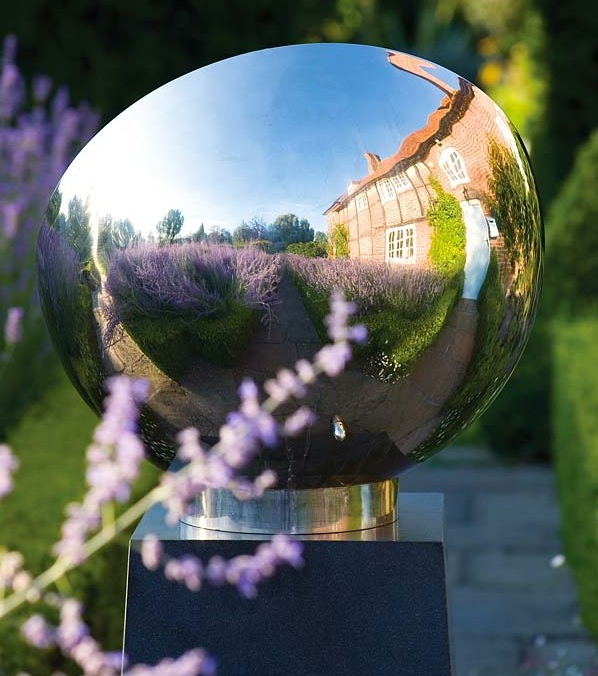 I simply adore these beautiful equine heads – aren't they just gorgeous? Again these were taken in Australia & were in fact larger than life size. We came upon them in woodland as we rounded a corner & there they were drinking out of this vast rusty vessel. I think I'm going to have to do a few posts on this topic as I have so many wonderful photos so I'll finish today on this one. Huge sculptural shell cases as a soldiers tribute. This was taken at a sculpture park in Melbourne.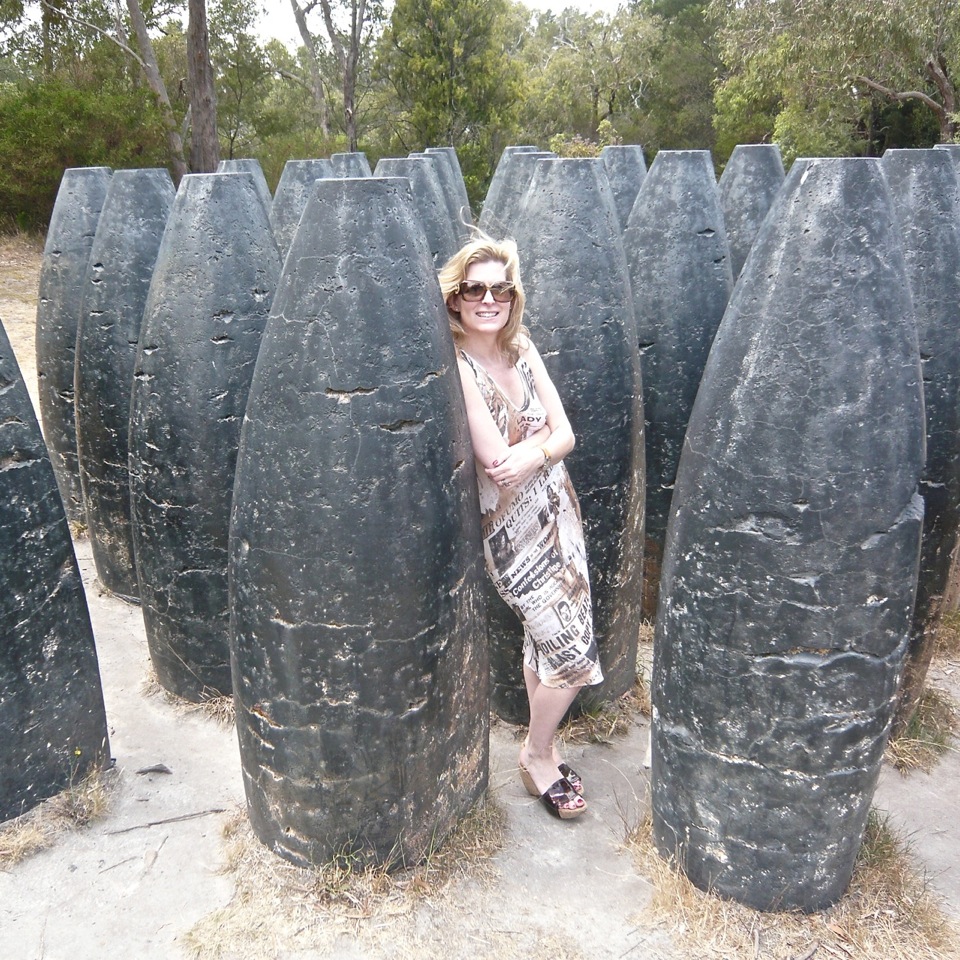 Full week last week as I was in Brussels for a few days then dashed back for the Society of Garden Designers Awards dinner in London so I'm now back in my studio & at the drawing board. I have lots on that I'll tell you about – all interesting projects.
Next time I'll be celebrating a special 21st birthday…
Bye for now!