Last week I was madly busy preparing for a Friday presentation to my client in Oxford. It's a contemporary scheme with a south facing front garden where she & her family would like to sit & chill out whilst screened from the world. She wanted a Mediterranean feel & a storage space for bikes & bins. I had to disguise the fact that there was a drive. The rear north facing garden had to incorporate another relaxing area, dining area, lawn, office & a play area with a tree house for the children. How lovely!
Here are some sketches & yes – she loved it. I'll post some pics when it's done & hope her neighbours want one too!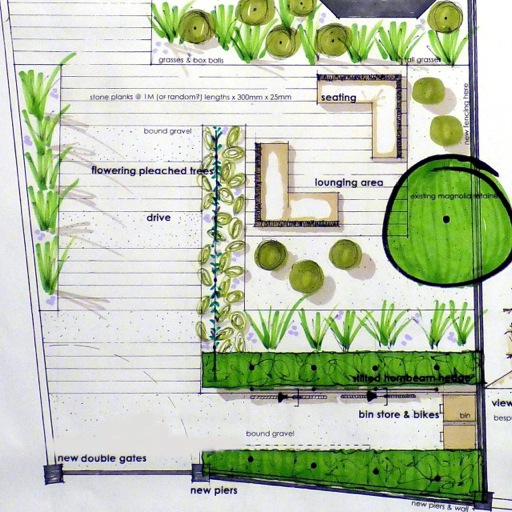 I loved working on tree house ideas – I wish I'd had this when I was little. Not complaining – honest!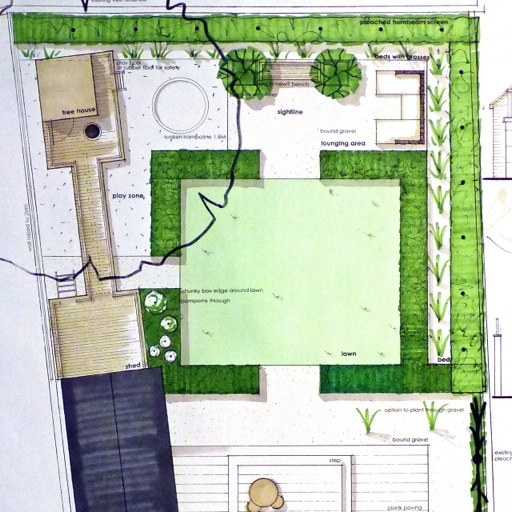 After that I met friends in the Cotswolds who are opening a shop. They had asked me to help with branding & interior design. We all had a lovely afternoon figuring out what would work best & last weekend I was sketching & pinging over ideas for fonts & colours. They seem delighted & when they are ready I'll give them a plug & tell you all about this exciting new venture. I certainly wish them well. All for now so see you next time!