Have you ever been to Morocco or Marrakech? I thought it a wonderful, fascinating place full of contrasts. Completely different in every way to other trips I've taken & I found it really inspirational. My husband proposed to me there so it's pretty memorable for lots of reasons! Unspoilt is a ridiculously overused term I know but it is true for this place – just look at these two photos I took in the Atlas mountains.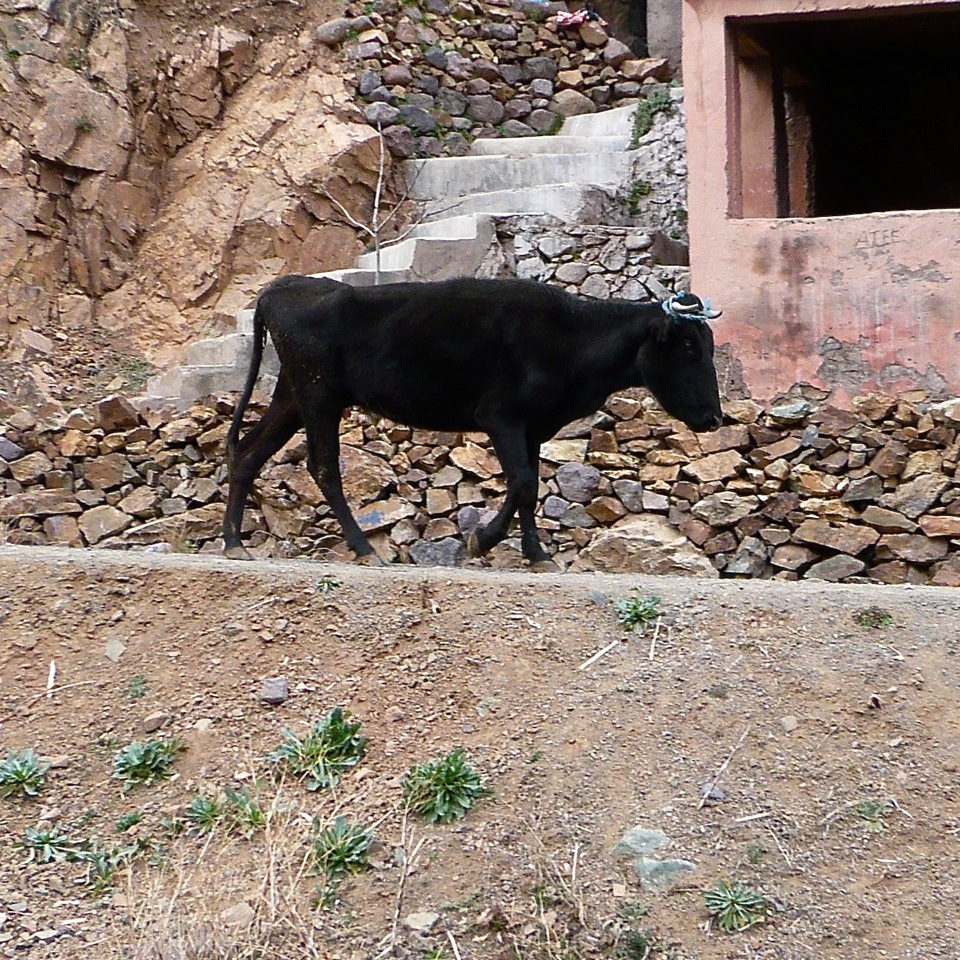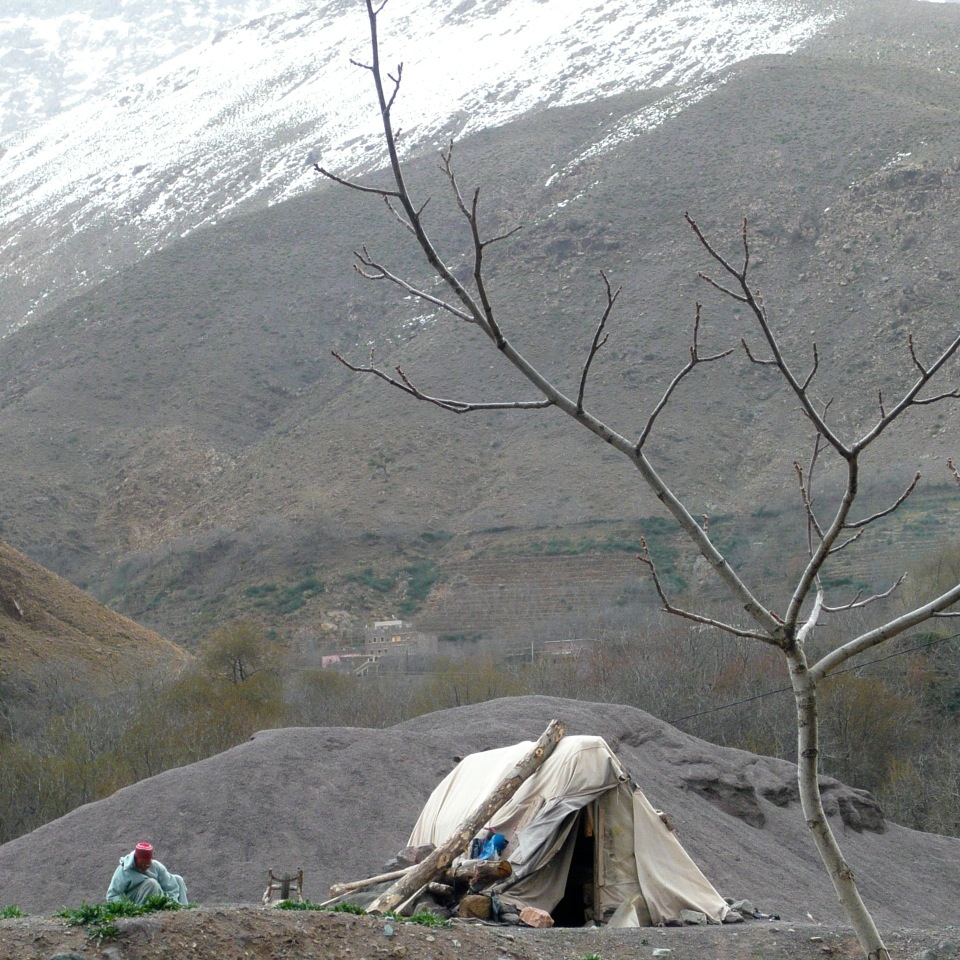 I enjoyed the simplicity & totally unspoilt almost biblical landscape.
The architecture & style in Marrakech is very modest. From the hot dusty street, everything is plain – plain walls, earth colours, interesting doors but hardly any detail to speak of. Virtually none of the extravagance you see throughout Europe. It's quite astonishing if you haven't witnessed it before. Go through a doorway though & all is so beautifully revealed. Fabulous but simple courtyards with colour, style & cool air. I learnt a lot about courtyard design here.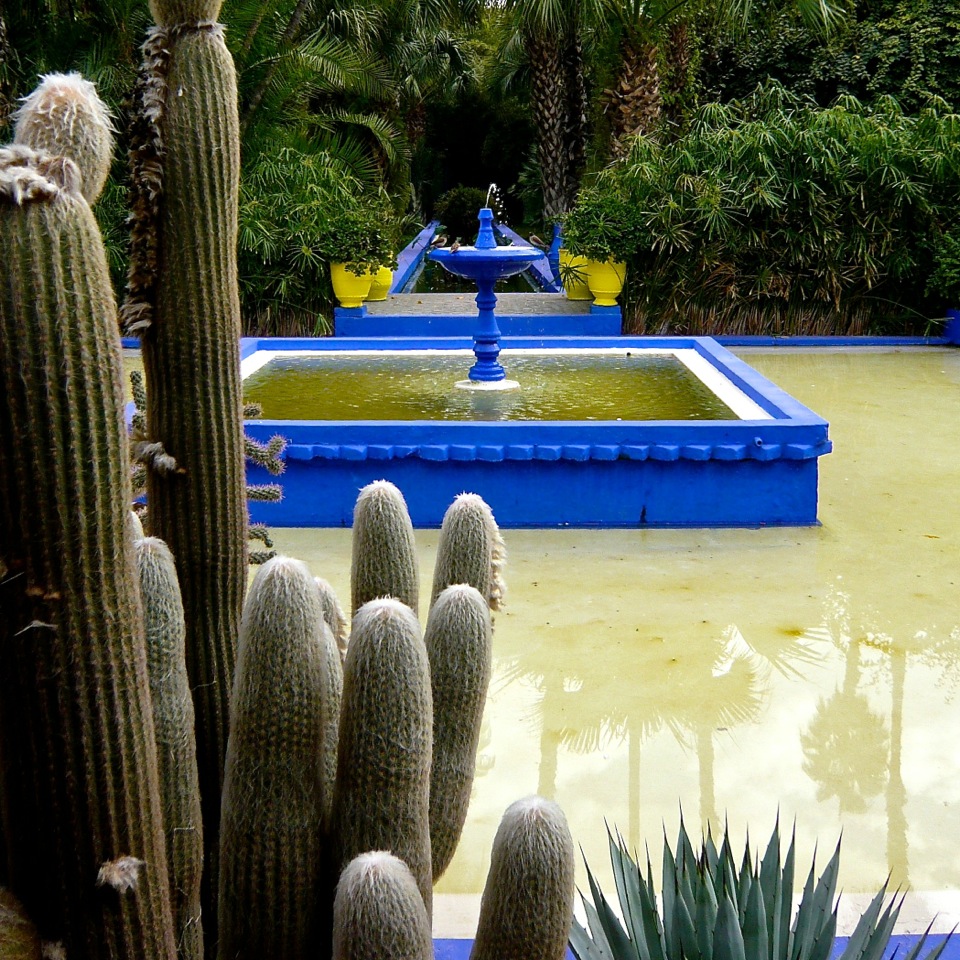 I know some say the Jardin Majorelle by Yves Saint-Laurent has probably been done to death but it still blew me away when I visited, despite having previously seen photos.
This intense cobalt blue helps to cool things down in the intense heat which works wonderfully amongst the cacti & pools. Over here blue can just look cold – particularly in winter.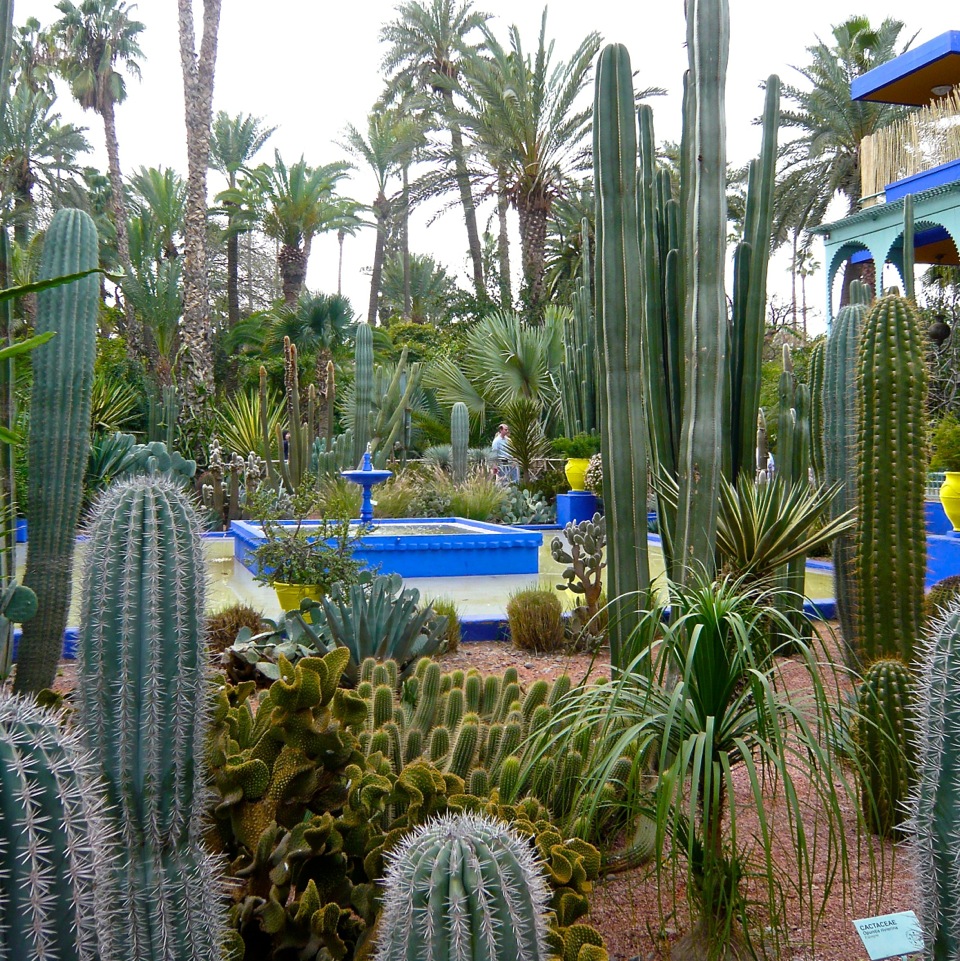 I love formality & there is some here which works well but he really shakes things up with cacti randomly filling the space in towers, spikes & balls of texture. It was a great garden to visit & I would highly recommend visiting.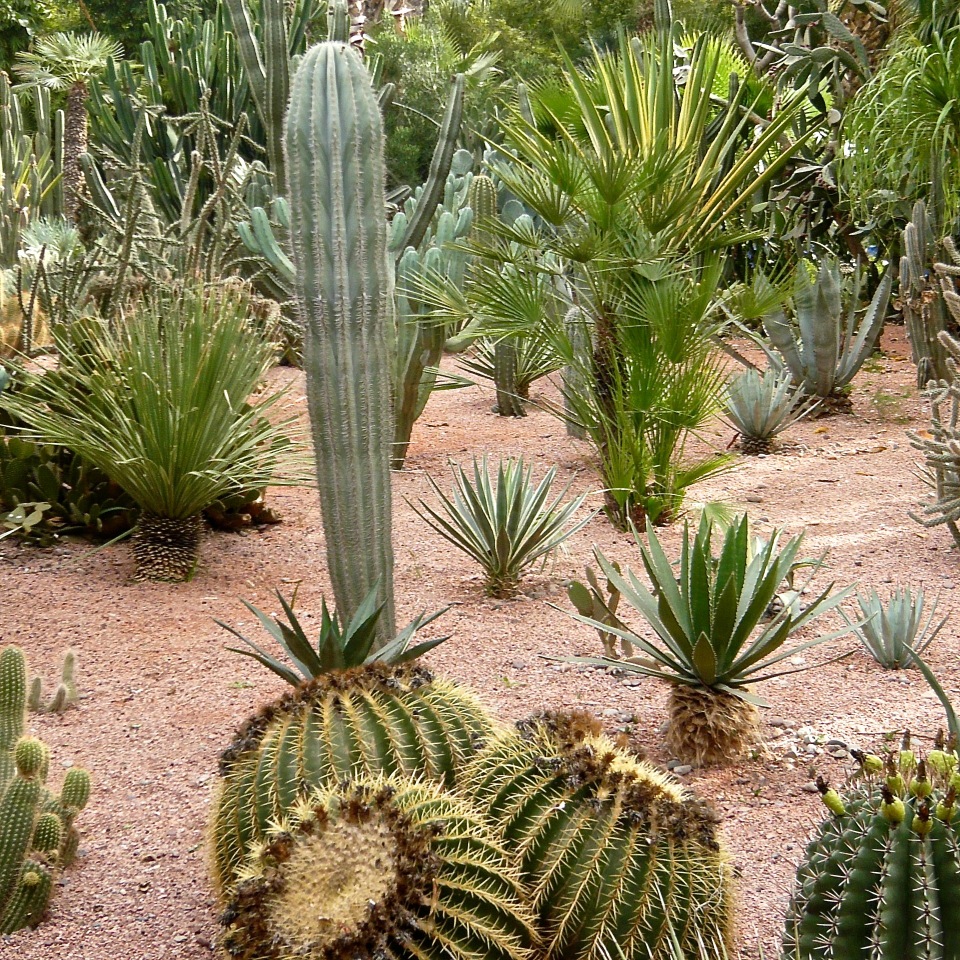 Stay in a riad & go to the souks – so much more atmosphere & we felt totally safe. Shopping is amazing with garden lanterns aplenty & huge terracotta pots… We did get horribly lost though – all the time! Take your iphone & pin where you're staying so you can find your way back to your hotel a there are NO signs!. The kids offer to take you but get you more lost & run off!!
I'm rushing again as I'm pretty snowed under but I'll be back & talking a little about terraces next time so bye for now!