I can't remember not loving France & all things French. I find it so inspiring – particularly their grand gardens which are just tremendous. We always spent holidays there with our dog & our dream was to own our own place & work in France for part of the year. A couple of years ago we bought a place in Loches in the Loire Valley & now I divide my time between here & there. It's working really well; I meet clients here in England, go to site meetings here & then draw over there where there are fewer distractions. My husband is flexible too & thanks to the internet can work anywhere so we spend a few months over there each year.
With email, facetime & quick transport options it's really easy to keep in touch or nip back to attend meetings as we are really close to Tours that has an airport. When I'm working in France I'm still always available & the change is really interesting & probably helps to keep my work fresh; I can't help but be inspired by my surroundings & a change of scene is always welcome..
Our place is pretty humble compared to the fabulous chateaux we are surrounded by but we are so happy there & I have a lovely studio overlooking woodland where deer come & visit. Here it is – it's an old school & we'll be working on it as a project for years to come. I've a queue of clients projects to plough through first – far more important projects than mine!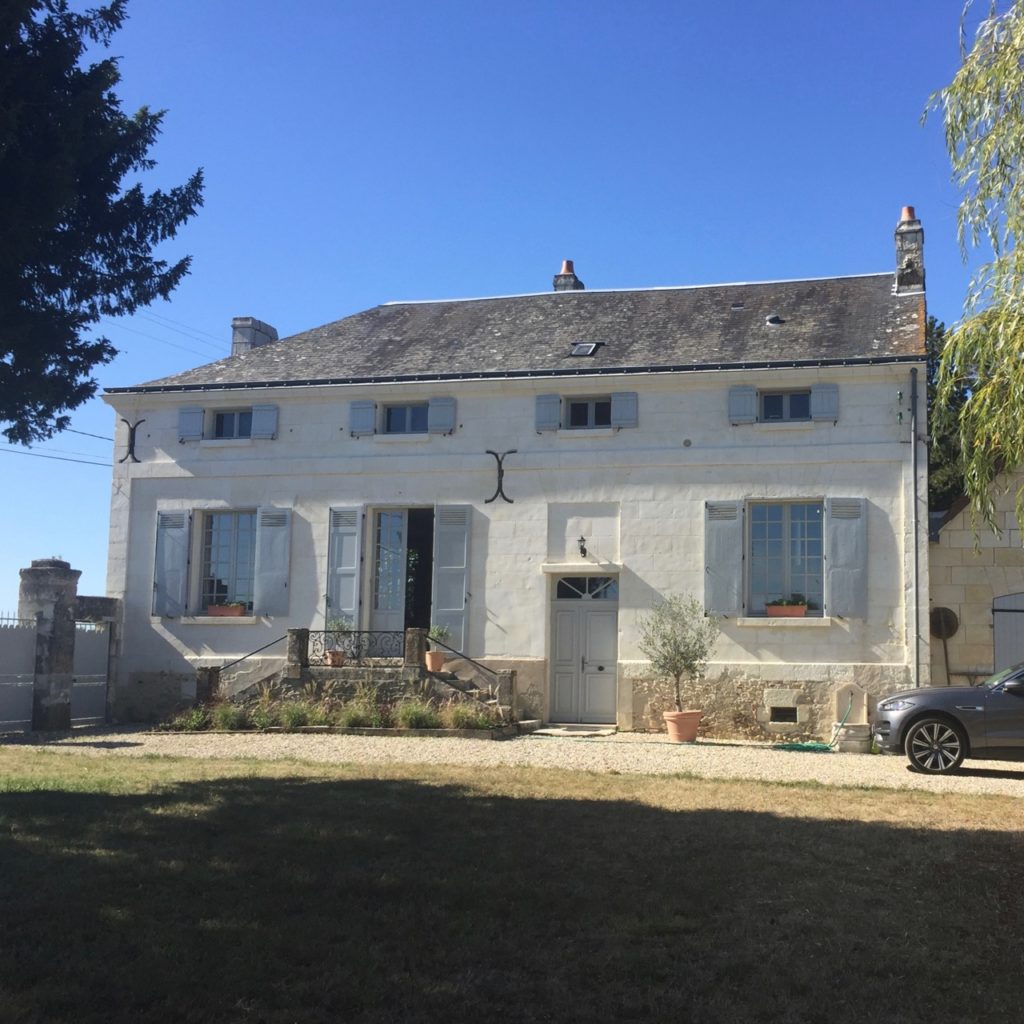 If you're in France & looking for a garden designer – give me a shout or if you're in the UK – give me a shout too. I'd be delighted to help you wherever you are & please feel welcome to visit & chat about your project.
A bientot