Last Week the garden titled 'Orchard House' on my portfolio page opened to the public for the afternoon under the National Open Gardens scheme for charity. The forecast was very grim indeed so all were prepared for storms but thankfully the sun shone & the garden looked beautiful.
Here's Rob looking very happy on the boardwalk through the bog garden. This was originally an area that had been pushed to one side as it was a bit of a nuisance with springs popping up from time to time & often being very muddy indeed. We got on with the rest of the garden & then someone suggested a bog garden & a boardwalk so I dashed off to my drawing board. Funnily enough this has now become one of the loveliest parts of the garden & a great cool place to visit on a hot day. As you can see here the plants are flourishing & at this time of year, is in its element.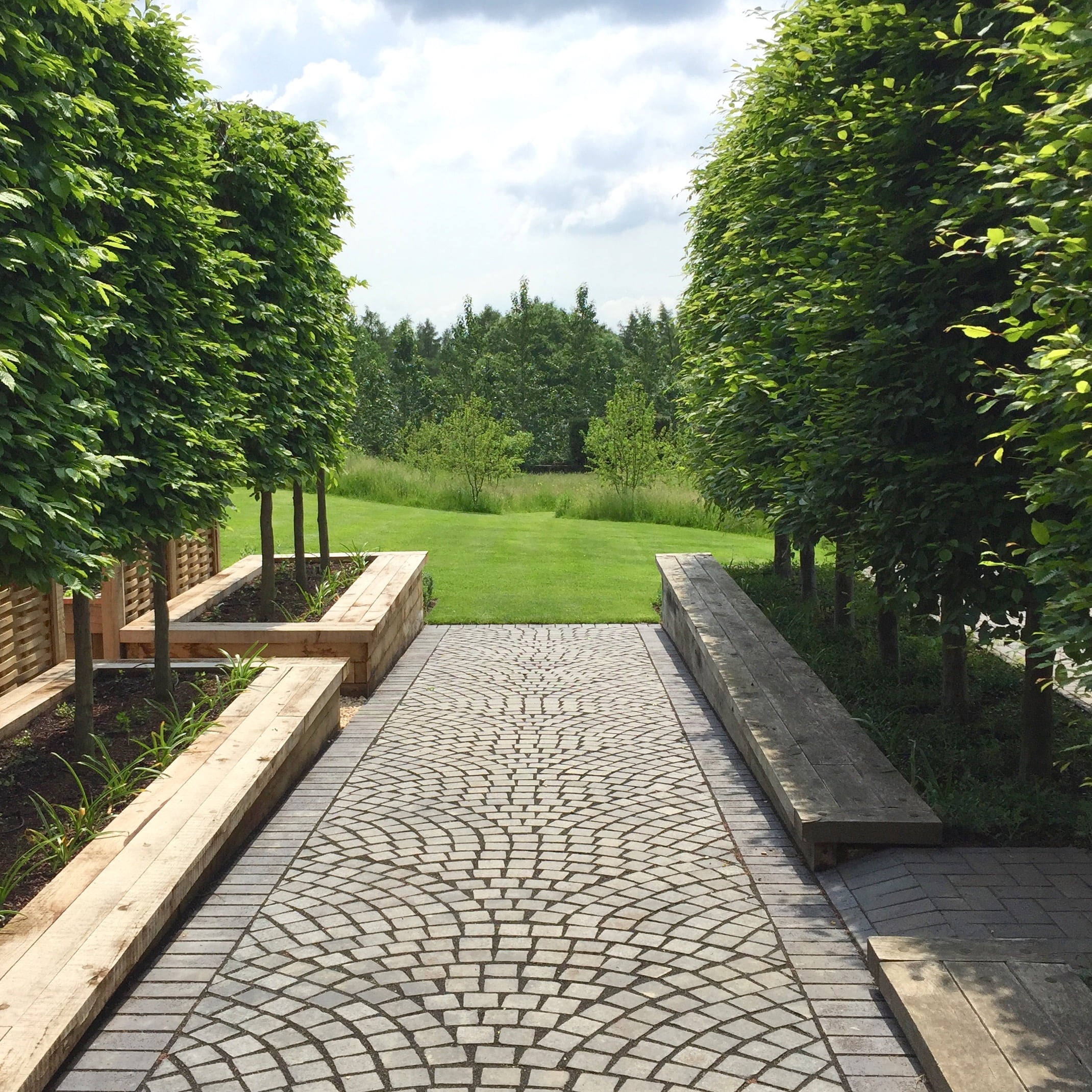 As the garden is so large, being 5+ acres there are entrance points throughout. Sightlines are important of course & this one above is a new & improved one. This entrance used to be sufficiently wide for vehicular access but as we had that elsewhere too, I felt it should be more pedestrian friendly & focussed – particularly as this is near the middle of the plot. The original kitchen garden we created is on the right as defined by the hornbeam pleached hedge planted 4 years ago. Jane wanted to extend the kitchen /cutting garden so we went over the left had side & expanded into what was a working area. Rob & the team extended the wall & created a new pier to narrow the gap, matched up the hornbeam trees with oak framework & this is the result! It is a really practical area with wide access for barrows & the setts ensure the mud is kept at bay. We are so pleased & Jane is of course delighted.
Here is the kitchen garden behind the original hornbeam hedge. It was once a swimming pool so raised beds were essential as there is over a metre of rubble beneath the ground. The greenhouse is very recent & looks just perfect. Jane loves colour & the colours she chooses always work so well. How often do you see such a pretty greenhouse? I designed the metal frames which are now festooned with foliage. Jane wanted structures for her climbers & I wanted them to be a bit different. I produced drawings for frames that spanned the beds & could be walked beneath. We sent them off to our friends at Muntons & the results are just perfect. I heard such lovely comments last week I was bursting with pride. Well done team!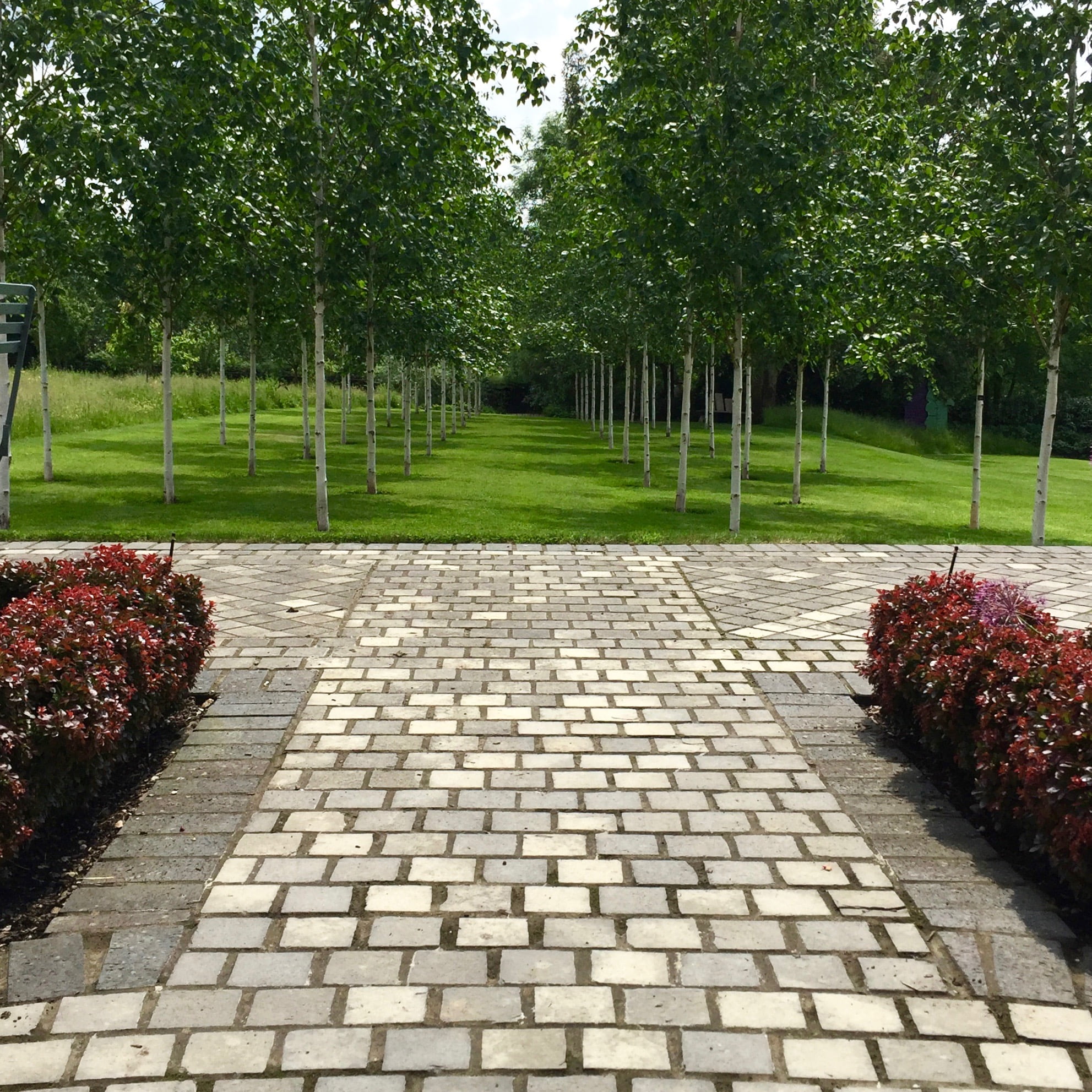 Here's another sightline. This one leads from the Breeze House down to the boardwalk. The silver birch trees have been in for I think 4 years now & are just lovely to walk through. The lawn is lush & the garden is maturing so well all around. Below is the Breeze House itself that enjoys this lovely view…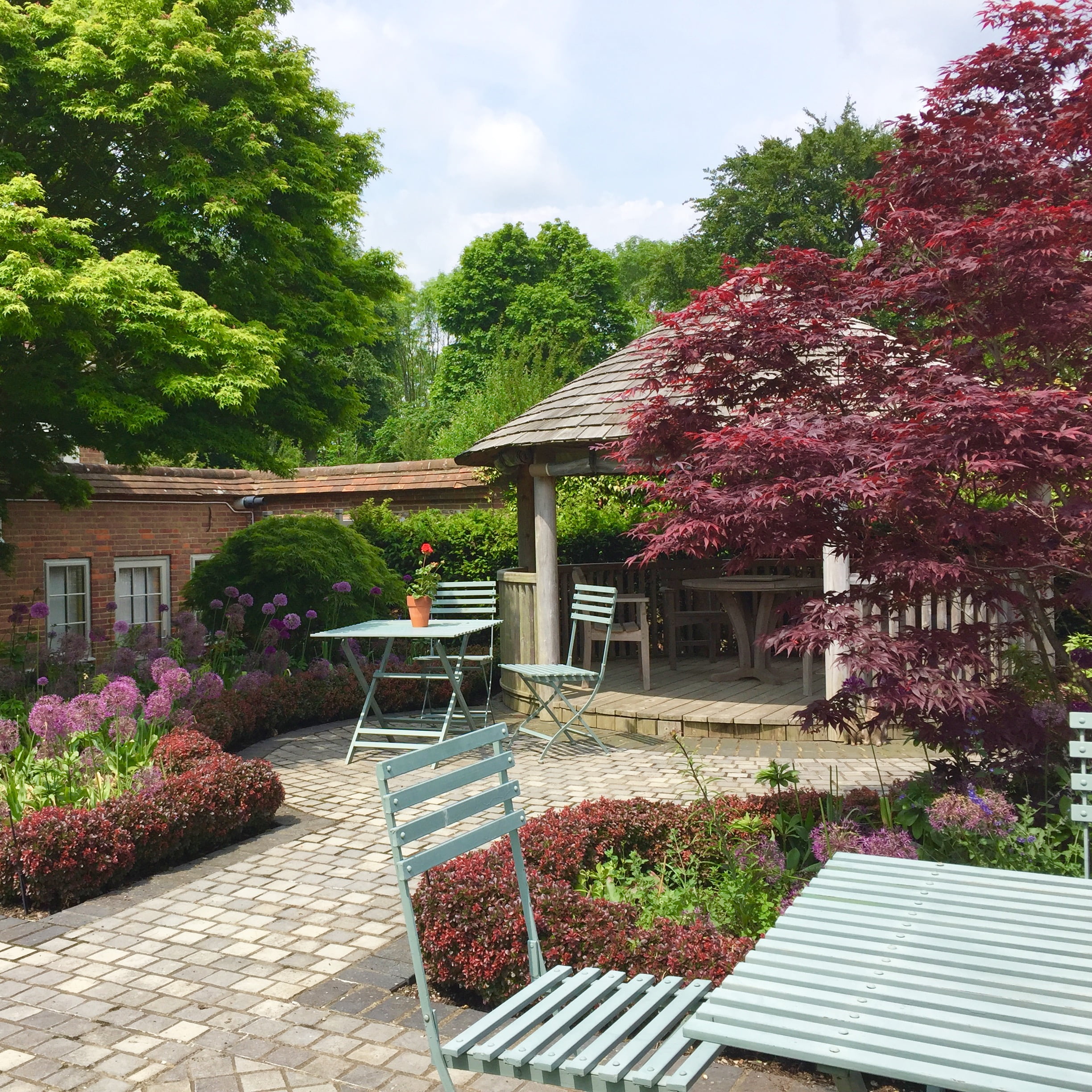 This area was one of the first ones the team tackled. Jane & Doug had been to Chelsea & had been won over by the Breeze House stand so placed an order. This was part of my initial brief – to find a home for it. It looks great here now all silvered & mellow. It sits very well into the whole space. The very large acer on the left was an existing tree so I took my cue from that & added more to create this striking purple scheme. Jane however likes to ring the changes & whilst the trees are staying I have a meeting booked with Jane to discuss something new below. Come next year & see what happens!

This topiary area at the front of the house is one of my favourite areas in the garden. It wasn't great before & I wanted to really make a statement. I've written about it before so I won't repeat myself, but whilst adding these photos to my computer, I came across this shot below I took on one of my first visits many years ago. The bed contained a humungous conifer that I'd completely forgotten about…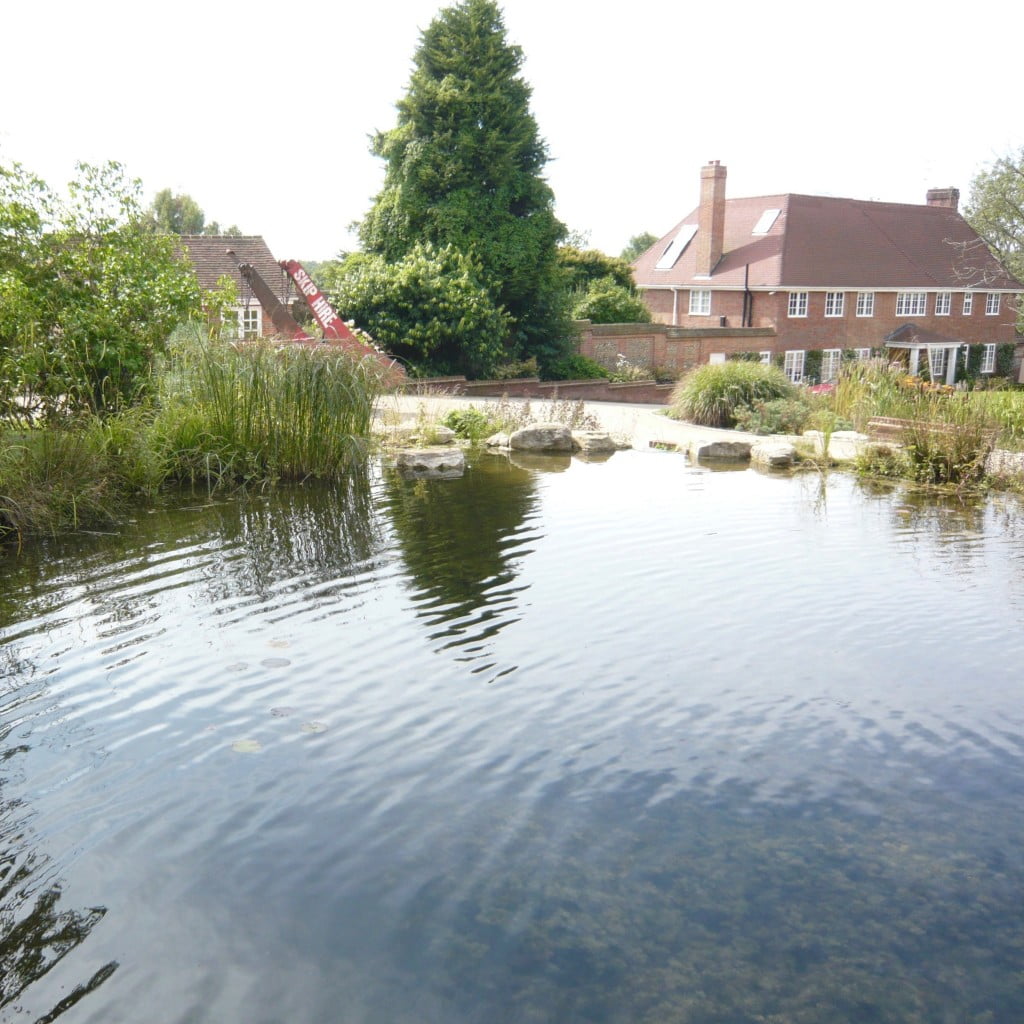 If you didn't make it this year please do come next year & no doubt there will be further changes! Jane & her friends make the most fantastic cakes & are the friendliest of people – even more reason to come! Please look at the NGS site & join us next time. It's for a great cause – http://www.ngs.org.uk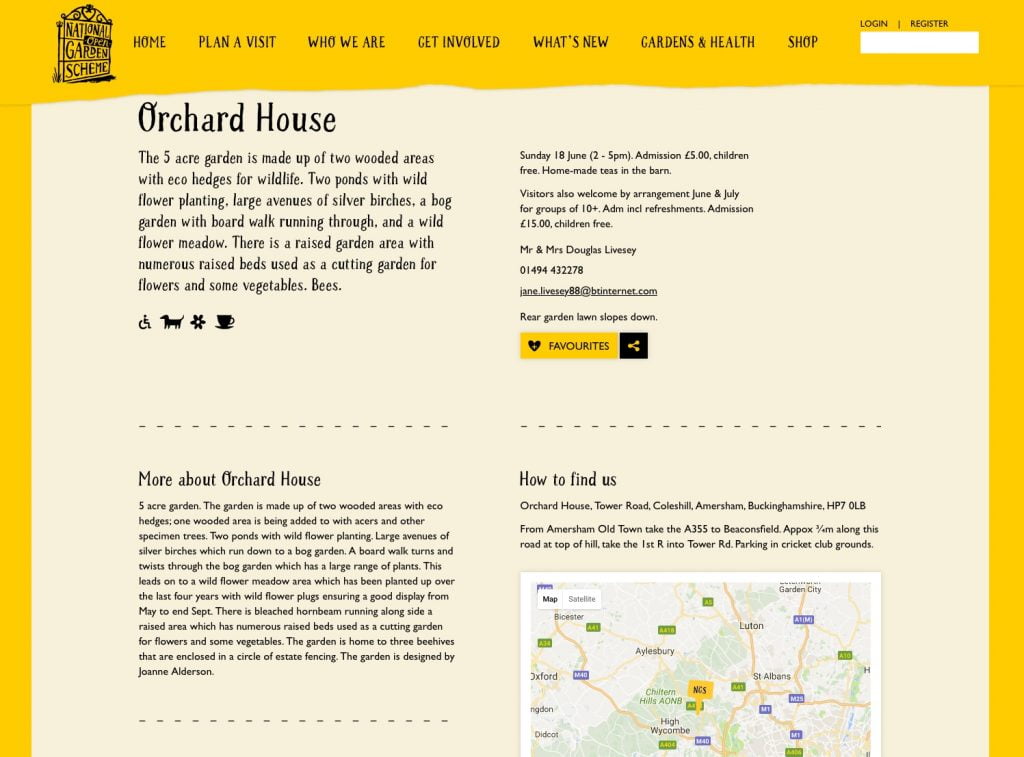 Finally I just heard this morning I was awarded another badge by Houzz. I seem to do very well for these so thank you to the Houzz community for that.
Back to work now so until next time!