As I was telling you yesterday about a project near Henley that involves land sculpture I thought I'd share some images of how we did it at another site near Amersham. It's the garden titled 'Estate' in my folio.
Here are a few 'before' shots – as you can see, the terrace hovers over the garden with an ugly retaining wall with no safety barrier. My client wanted to bring the garden to the house so land sculpture seemed the ideal solution.
Here is my sketch for a substantial new raised garden! As the garden is so large, the scale had to be right which meant pretty big!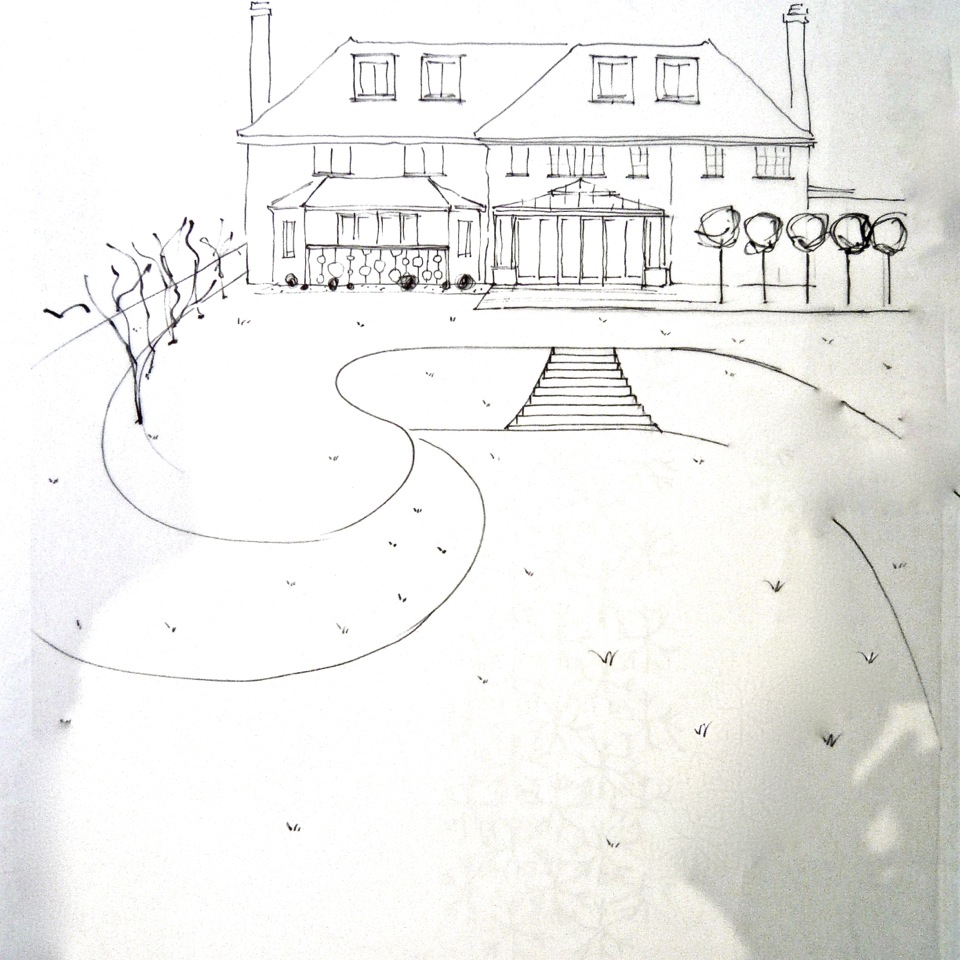 All the new trees had to be properly accommodated so these concrete rings were installed as planting pits. The surrounding area would be made up of spoil so the trees would not otherwise survive. Here they are – happily ensconced in their new homes & flowering gloriously – they are Amelanchier Lamarckii multistems if you didn't know.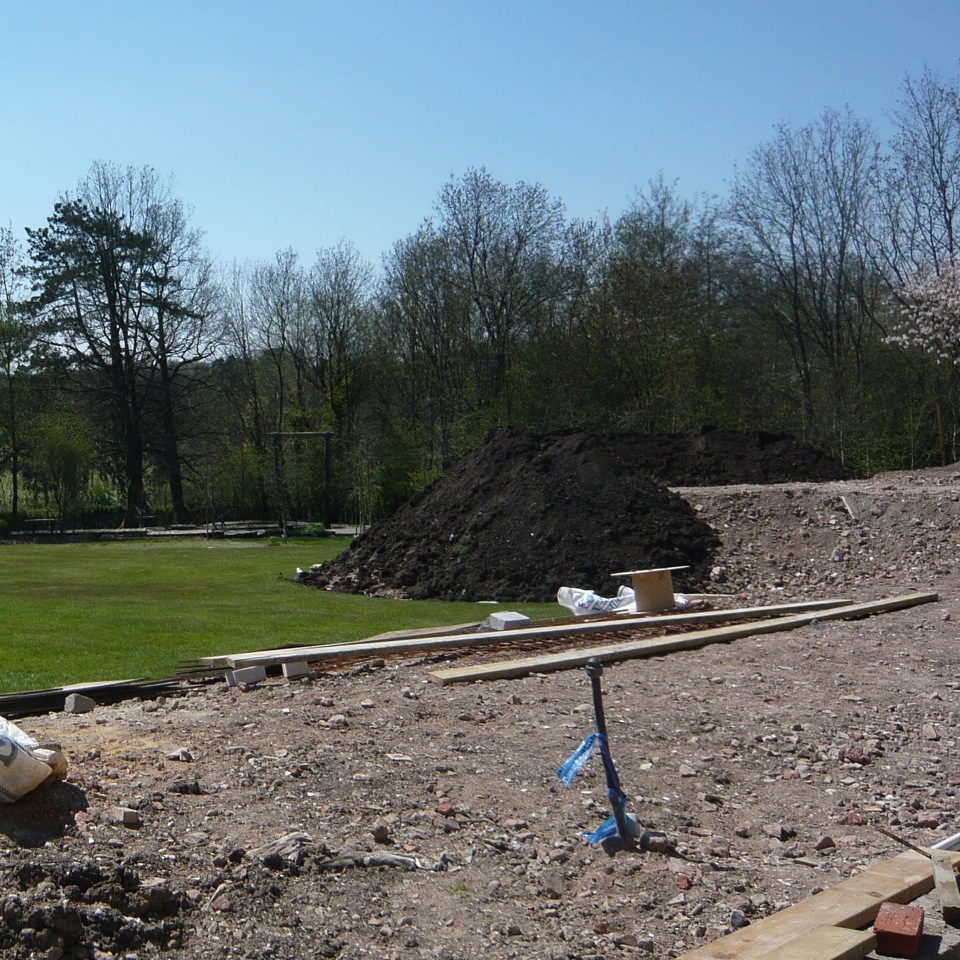 Imported spoil & hardcore create the base which is compacted to ensure stability. The top was levelled & then topsoil is added for the turf.
A huge improvement & quite natural looking too in this context. Children & dogs love to roll down it & the beautiful bullnosed stone steps make access easy for all. It has extended the garden & given it an amazing new dimension too. Crucially for my clients it feels cooler – they are south facing & the high old terrace blasted the heat back at them. This new lawn feels cool & fresh – a massive improvement to their quality of life during those hot summer months.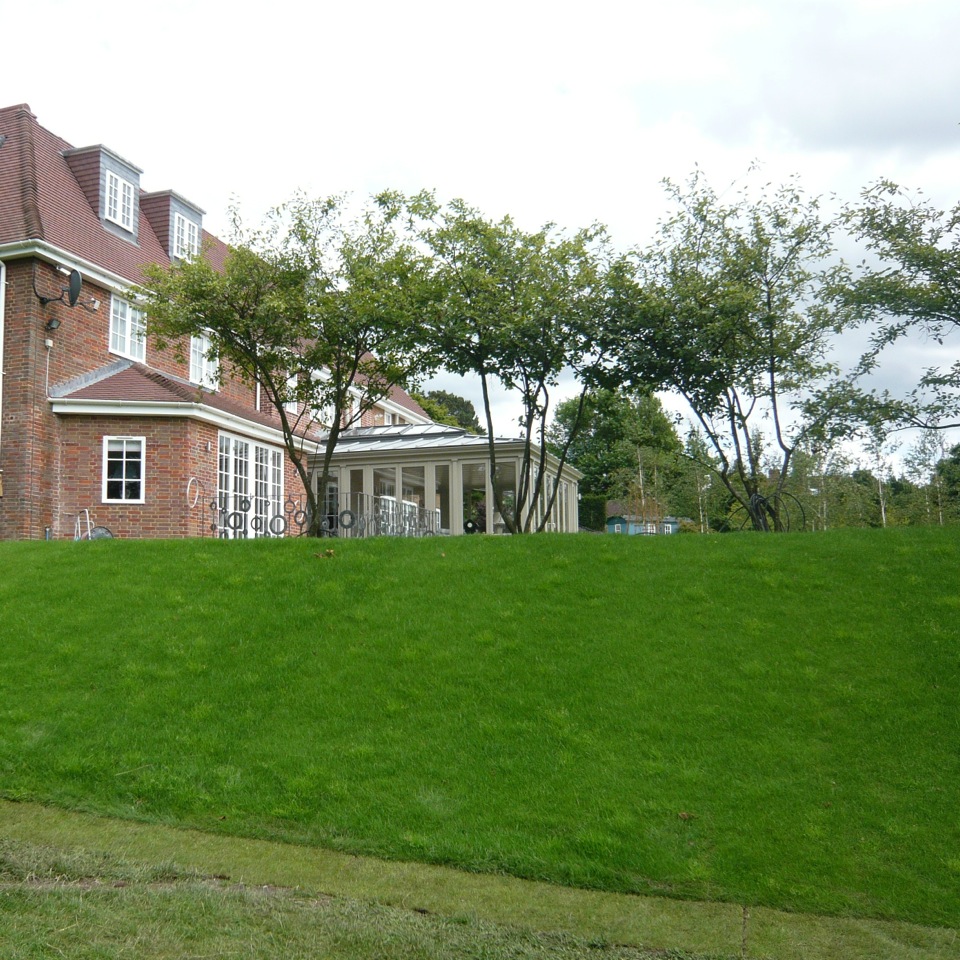 On Monday I'll chat about an undiscovered wine cellar.
Bye for now!