Happy New Year everybody! I hope it brings you everything you wish for. Thanks again to all my existing clients for such wonderful projects – it's been a pleasure. I hope you continue to enjoy your gardens for years to come.
Yes – I'm back to work today. I have a few schemes on the board at the moment & a few others brewing so I'm hoping for a really busy & interesting 2014. Of course I will share here & talk about processes before all the beautiful finished photos go up on my website. My priority is a site meeting next week with the architect, arboriculturalist, Rob, my contractor & my clients to discuss planning for a tricky sloping site near Henley. It's a great project with many facets that has been on the board for a while now & it's really exciting to see it finally coming to life.

We're excavating a large drive as the current access is like driving up the Eiger – quite alarming & not remotely practical. We're planning on using the spoil to create level areas through the garden for my clients' son to play football. See my sketch above. Allan, the architect has designed a beautiful extension to this brick & flint cottage which will double its size I think & enable me & Rob to create beautiful lavender filled courtyard gardens around it & a sculpted landscape beyond. The views into Berkshire are gorgeous of rolling hills & herds of deer – idyllic. We're planting lots of new trees too both to blend in with the countryside & create my clients dream – an English country garden. I can't post pics of it yet as we're at pre planning stage but here's some land sculpture similar to what we plan to create those level areas by me & Kim Wilkie.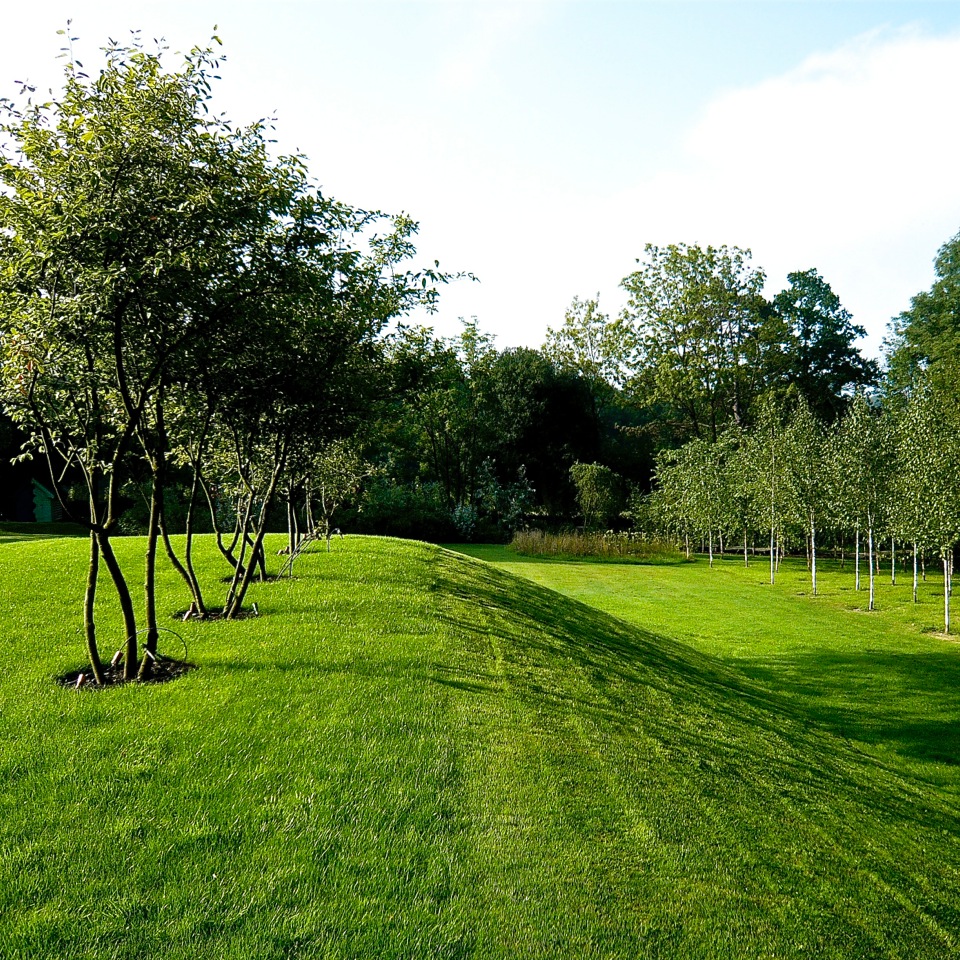 Bye for now!