I designed this bed full of pompom topiary for my client Jane to replace the overgrown straggly shrubs that were there. Whilst the guys were digging over the ground they found a hole! it was a filled in hole, but curiosity got the better of all so the team kept digging! stairs were found too! They lead sadly not to an amazing tomb filled with riches but a large underground room. How interesting – hmmm what shall we do with it? A wine cellar was considered a great idea but how do we stop little ones falling in?
A lovely new job for me! to design railings to tie in with the pompoms & secure the newly found room. I came up with two ideas & this is the one we went with – straight rails similar to those in smart London squares but topped with beautiful ellipses. Michael Jacques, master blacksmith came to see us & discussed the project. He thought overlapping the ellipses/hoops would make a stronger bond so we agreed & off he went to make samples.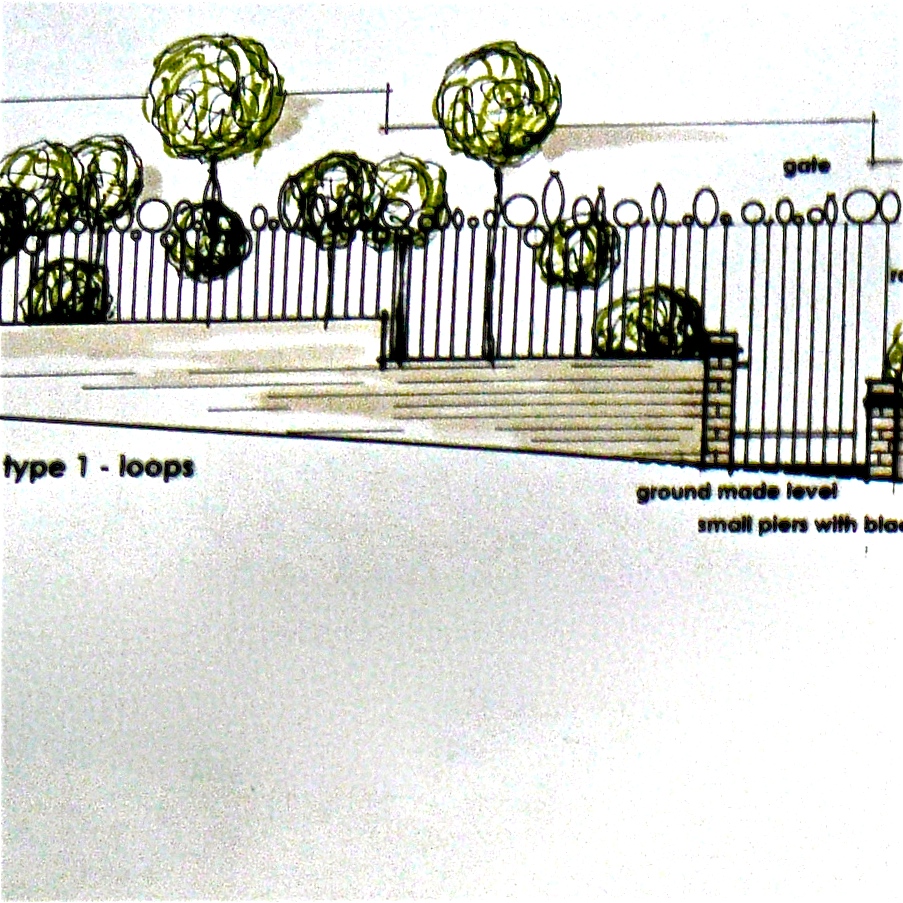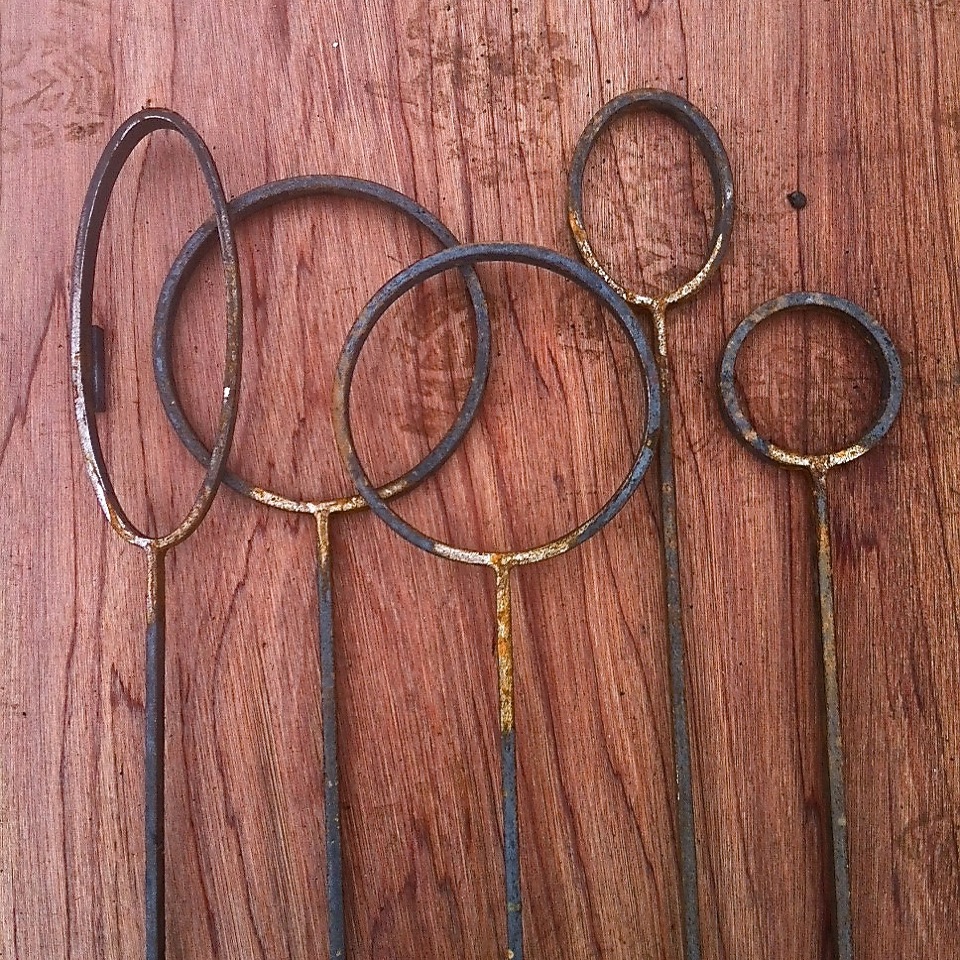 Here they are – aren't they beautiful – so stylish! We were all delighted.

In situ – stunning. well done team!!