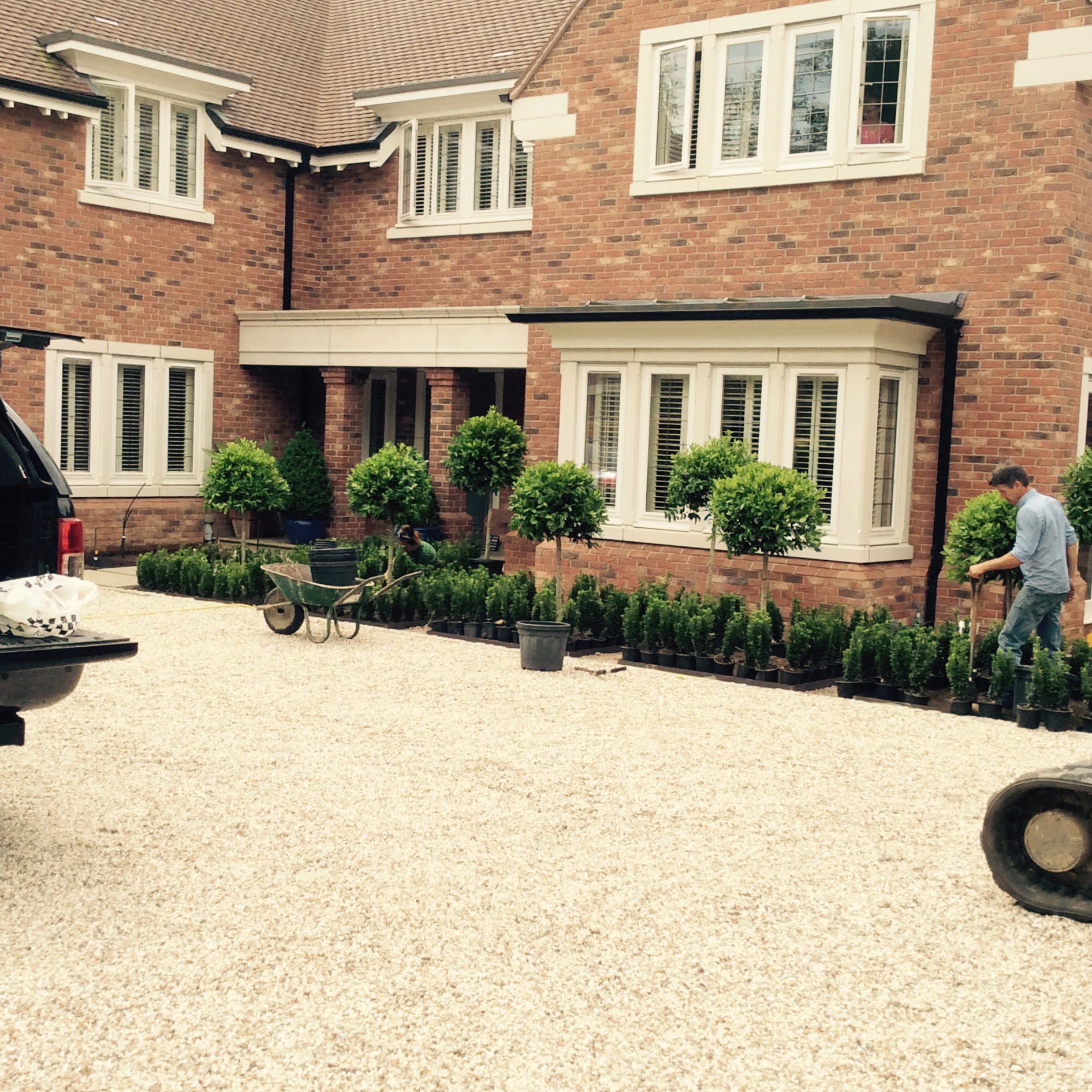 There's a lot going on at the moment. I have several schemes being built & quite few on my drawing board too. It's all quite exciting particularly as they are all quite different. My client took these photo's & sent them to me yesterday. She is delighted & so are we. I am back on site on Friday & looking forward to seeing further progress.
This is part of a very large scheme that has taken a while to get under way due to several things – one being awaiting the house completion! A row of mature elm trees are due to be planted next week down the drive. I will post photo's as they will be stunning. They are a guaranteed Dutch Elm disease free variety developed in part by Hilliers & seem to be not only beautiful & native but very tough too.
The interior is beautiful & our job is to ensure the exterior is equally beautiful. So far so good!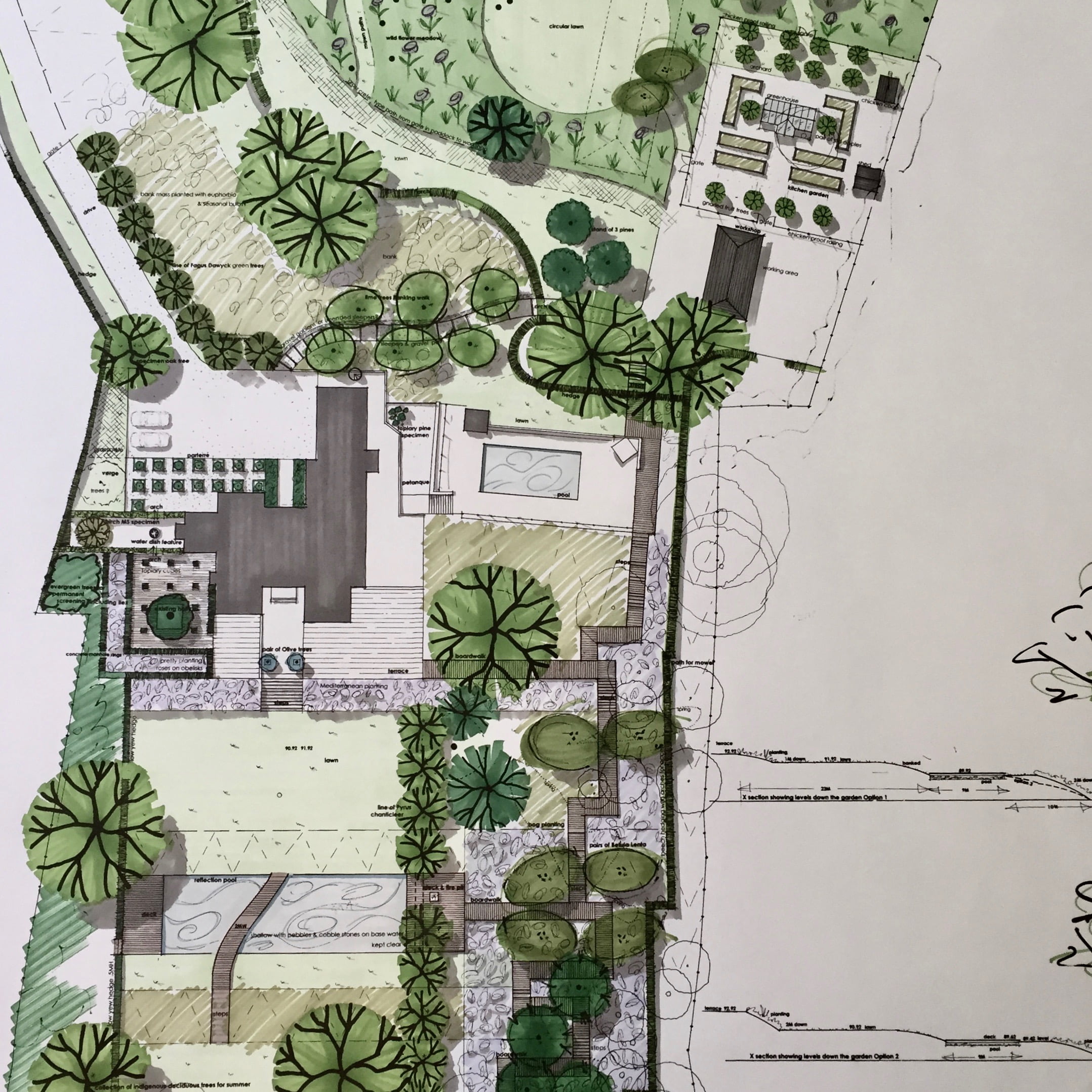 This is my plan for the whole garden. The photo's you are seeing are of the parterre immediately in front of the house. As you can see those squares look pretty small on my drawing as this plot is around seven acres. It's one I'm really looking forward to seeing complete as the difference before & after will be incredibly dramatic.
This one is being built by Tom & his team & there's been a huge amount of preparation involved. For practicality he had these steel squares made to contain each planted square within the parterre. This creates a clipping line for maintenance & also keeps the bonded gravel separate. We've used holly varieties for the topiary as box & bay can be a bit of pain re diseases & tenderness. These look fantastic & are just a bit different too which I think is a good thing. The arch is hornbeam & we buy them like this from Hilliers. We go & pick them from the field in Winter & they dig them up & pot them on in readiness for when we'll need them on site. This creates an instant garden & the bespoke gate adds the privacy my clients prefer. Tom had this made locally by an excellent specialist.
All for now I'm afraid as I'm up to my eyes!