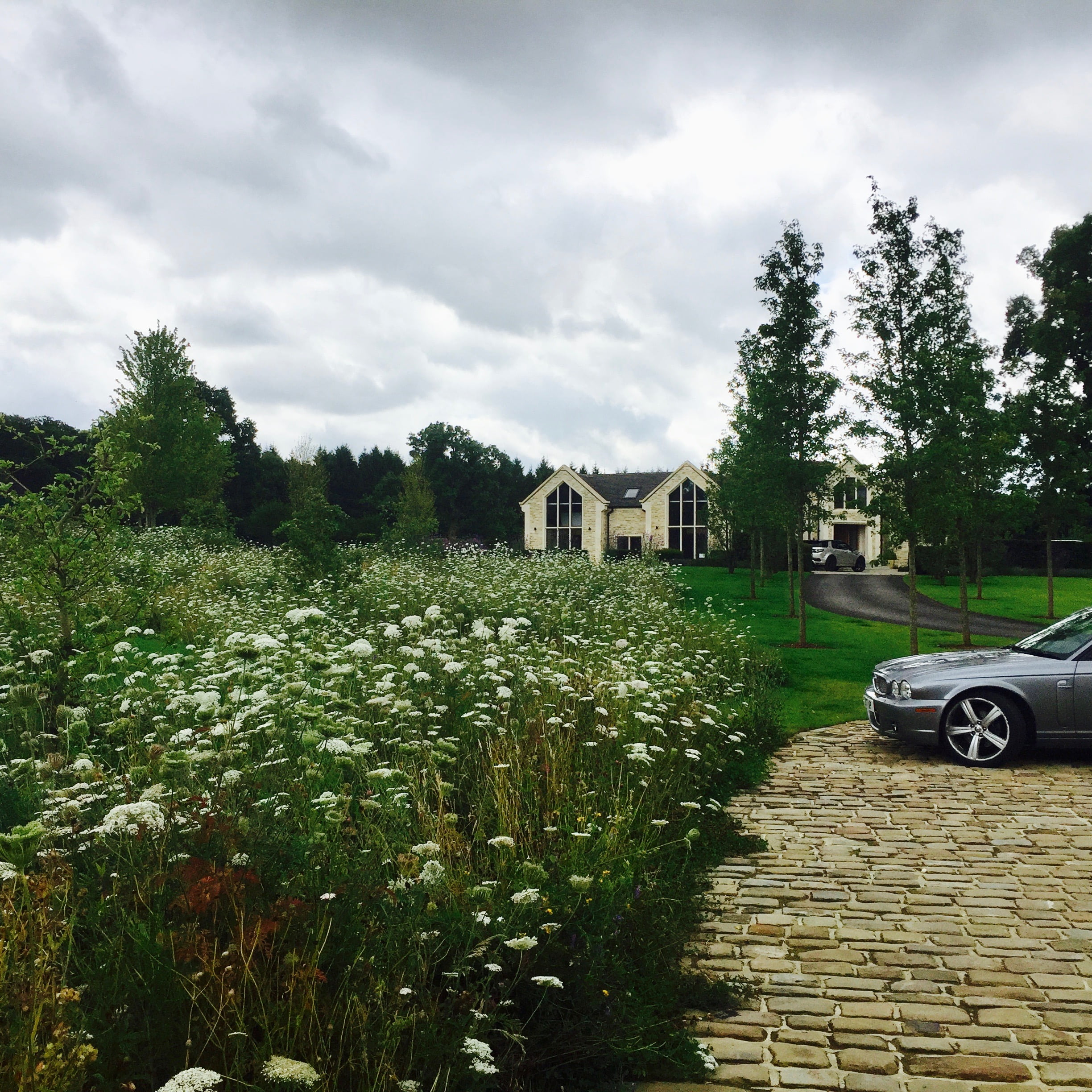 Madly busy here lately but all good. I've been dashing about meeting new clients & dropping in to sites to see how they are all going. Well! is the answer – all looking great & everybody is happy. This is a project built last year & this is the wild flower meadow linking the house to the walled kitchen garden. It is looking fantastic & we're all delighted – amazing the difference from when it was seeded & looked very bare indeed! The trees within it are mature fruit trees from an old orchard. They are a mix of pear & apple varieties & produce an abundance of fruit. My clients had some turned into fruit juice & bottled last Autumn which was a terrific idea.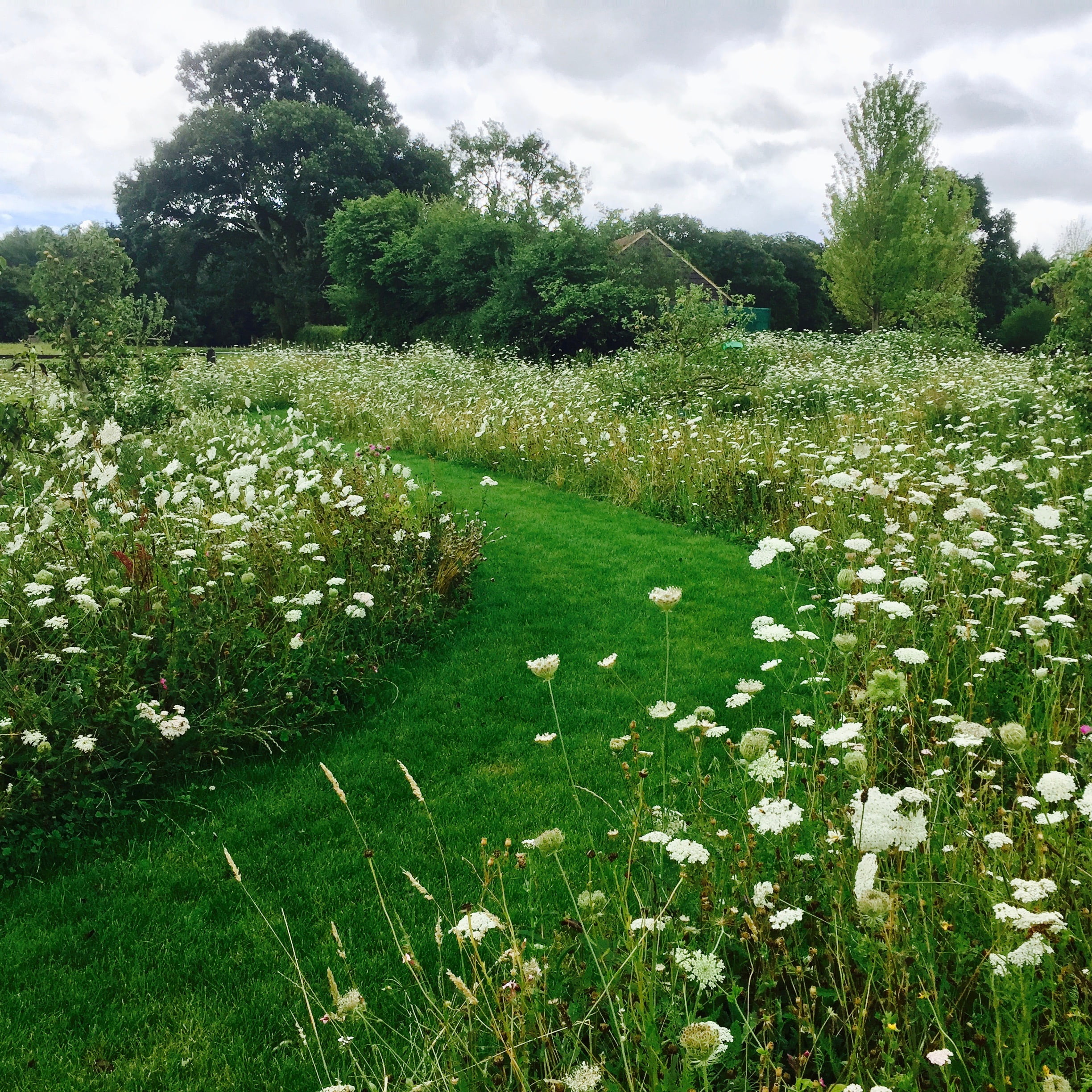 The wide mown path swirls through the flowers & travels past the fruit trees. It's wide enough for two to walk comfortably side by side so is practical too. This meadow will flower now throughout the summer.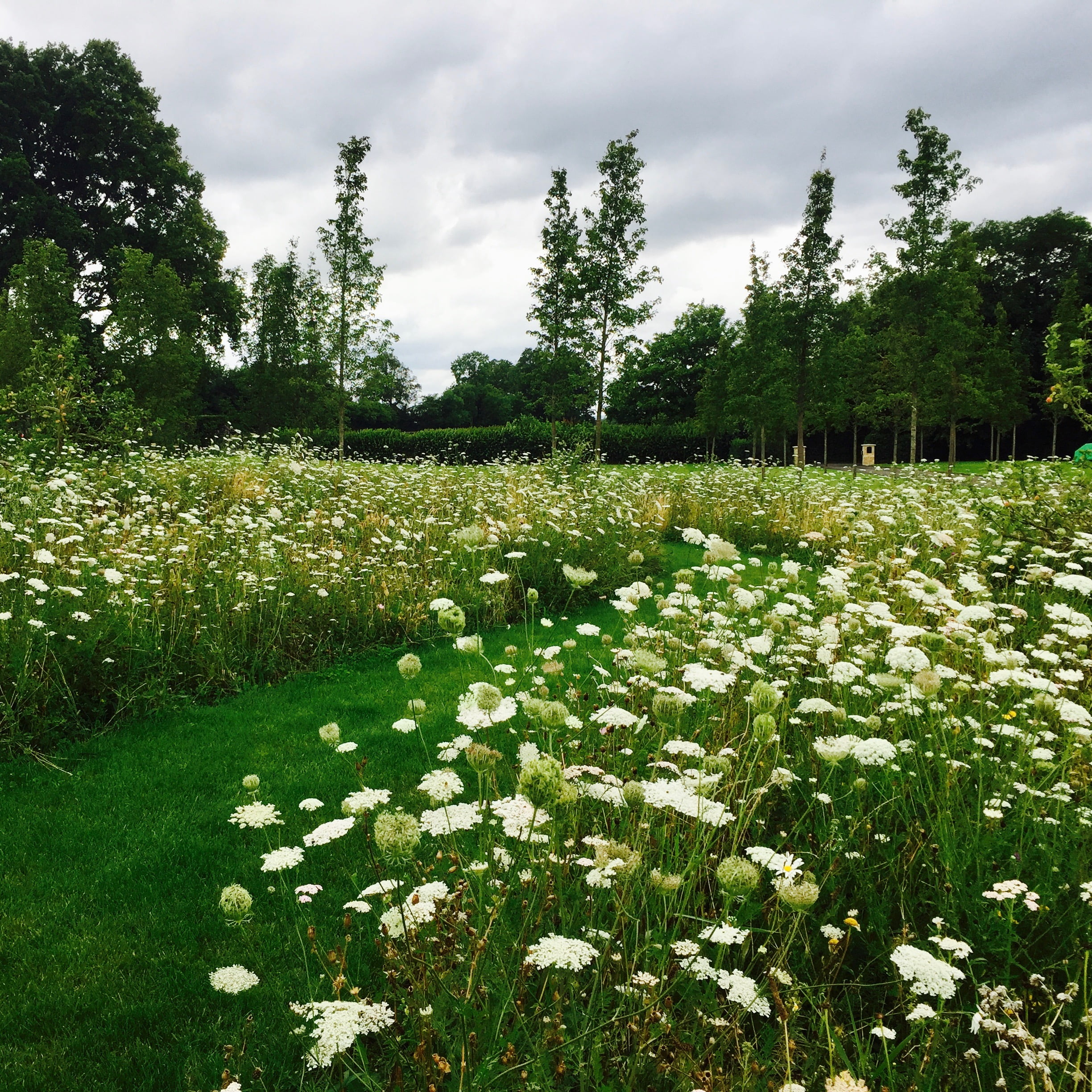 This garden is just about to have it's final phase completed which will involve land sculpture & some super trees so I'll keep you posted. It's a large garden of several acres & is being professionally photographed when the weather picks up so I'll post those when they're ready.
All for now