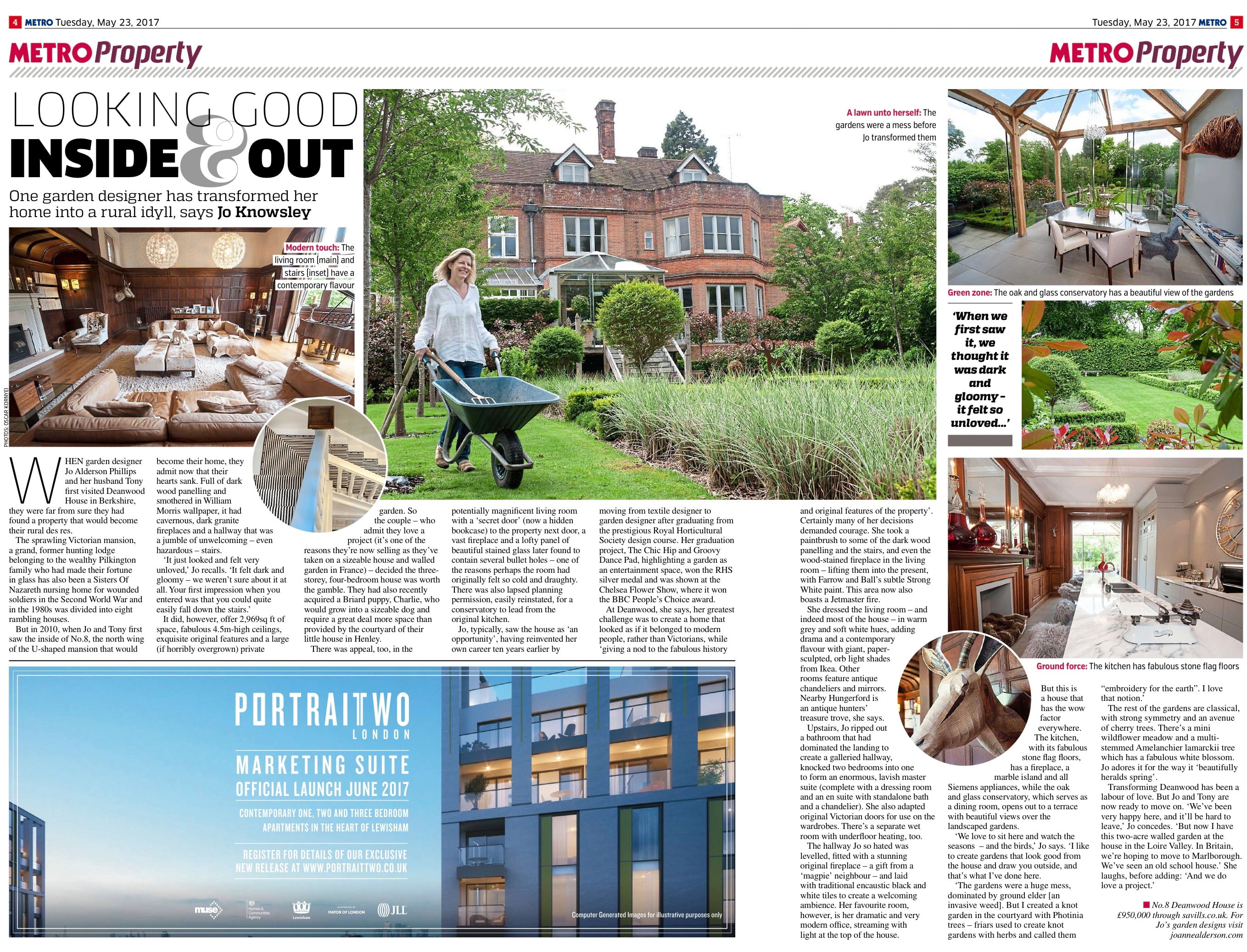 It's been a pretty manic but really interesting week this week. It kicked off last Saturday with photographer Oscar Kornyei from Metro newspaper visiting. We are selling our house & Metro had decided to showcase our place as the cover photo for their property section. Jo Knowsley; a journalist is delightful & was so enthusiastic about our house it was quite infectious! Having lived here for seven years I'd got used to our garden & had forgotten all the stuff we'd changed to make the house our own, but it came flooding back as we were chatting. Oscar took lots of photographs & had me wheeling barrows, perching on spades & generally grinning madly for 5 hours. I felt a bit of a fool but it was all good fun. The resulting article seems a great success & all the publicity for me will be a bonus. Here I am sitting with my wheelbarrow & staring at something in the dining room 🙂
I then travelled to London for The Chelsea Flower Show as I was meeting clients there whilst on the lookout for anything new & exciting. I went along with Tom my contractor & stopped by the Gaze Burvill stand who do fabulous outdoor kitchens. Our client Alison wants an outdoor fridge & cupboards so we were having a good look at their superb wares. The sales lady asked for my details & when I told her my name she gasped & looked at me, "I was reading about you this morning in the Metro – I thought I must get in touch!" Funny world!
The BBC will have shown you all the lovely show gardens this year but look at what I fell for…
Aren't they gorgeous? Well – I'd love one – especially the bear 🙂
If you know my work & read my blogs then you will know I love simplicity in design – understated & stylish. That's what these lovely planted terracotta pots are… I spotted these on a stand & couldn't resist taking a photo. 3's always look good together – copy these & you won't go far wrong (slight caveat – you can't always use olives if you're further up north than me here in the south so use ligustrum jonandrum or ilex for safety!)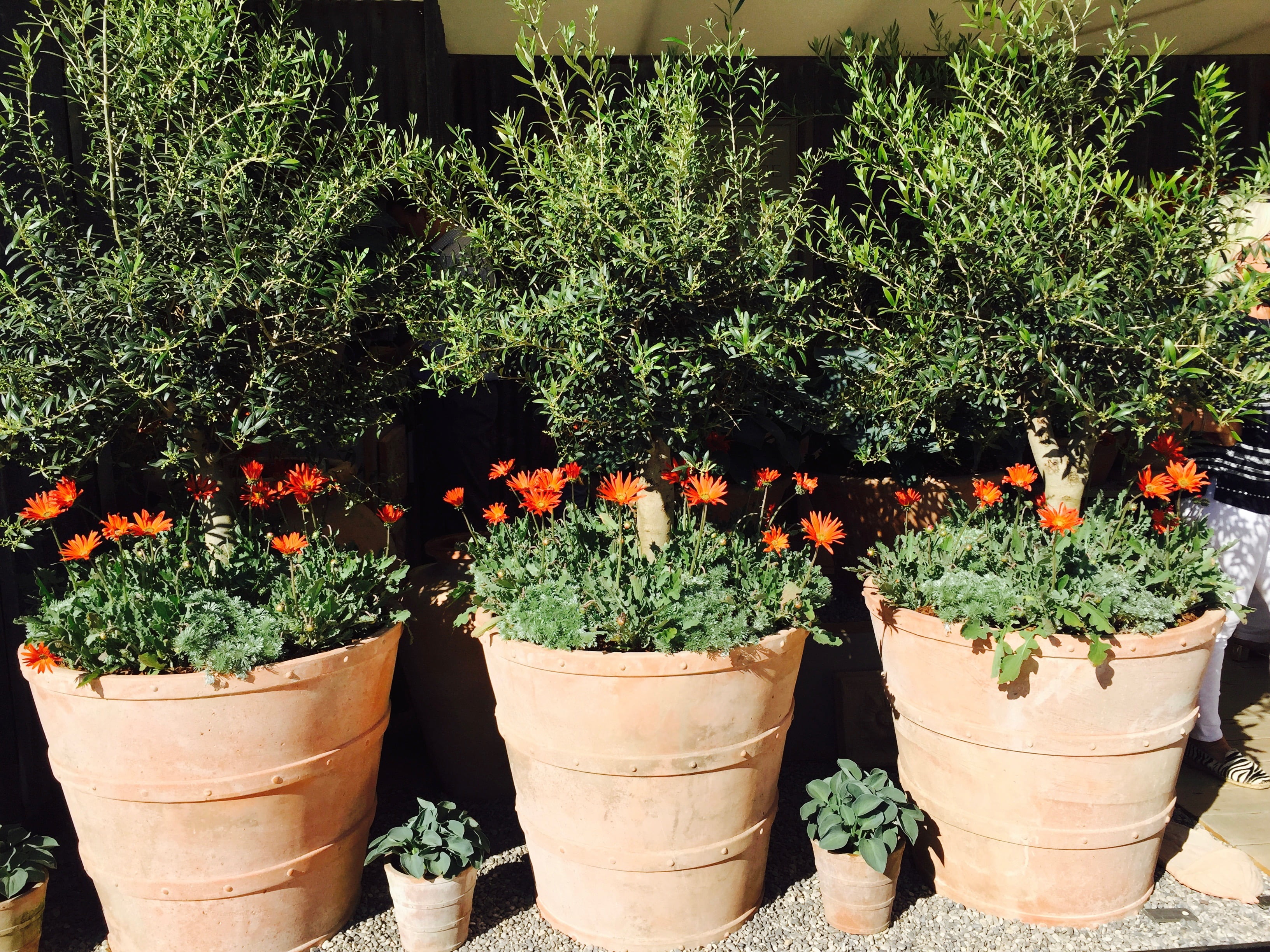 I had a super day & evening at Chelsea. We drank Pimms, met clients, caught up with colleagues, laughed a lot & then in the evening Hilliers had a bit of a do. I was flattered to be invited & so enjoyed getting to see their gold medal winning garden close up – congrats team Hillier & designer Sarah Eberle. Much fun was had by all.
I've raced about quite a bit this week seeing clients & sites, it's been really great as several gardens are nearing completion & are looking amazing! Lots of happy clients, sunshine & positive vibes. A couple of new ones just starting & I've been planning a few others on my drawing board. Will post pics soon as we're having some professional shots taken. A couple of potential new ones too that I went to see & am quite inspired by so let's see what happens.
Enjoy the sunshine whilst it lasts- until next time