I designed a formal country garden for my clients Anne & Andrew back in 2008 for their substantial plot in Berkshire. The grounds include paddocks for their daughters' horses where they wanted some large heritage trees such as oak & walnut. It was quite fun too as Andrew's hobby is flying helicopters so I had to consider a suitable landing spot. Here is the plan I drew –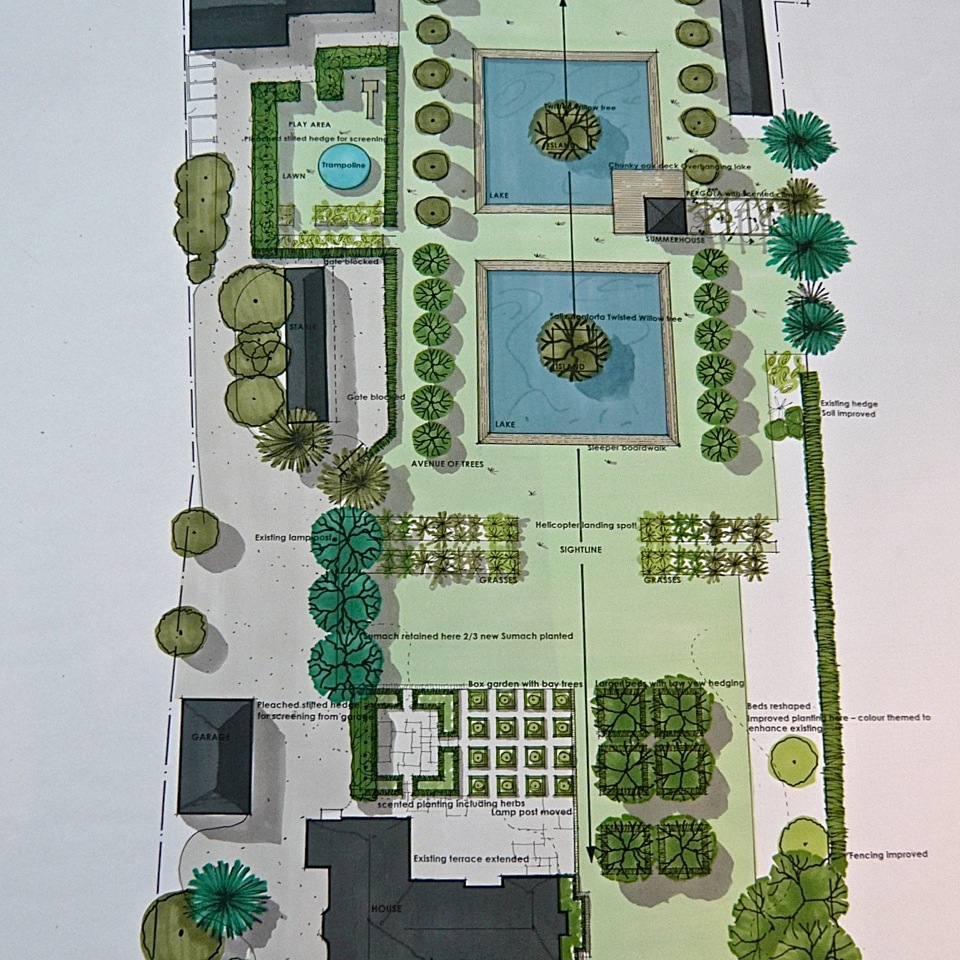 It is now quite mature & when I visited a couple of days ago was looking just fabulous –
The lakes weren't complete last time I visited so it was wonderful to see them in all their glory this time. Here's the view across to the pools from the parterre –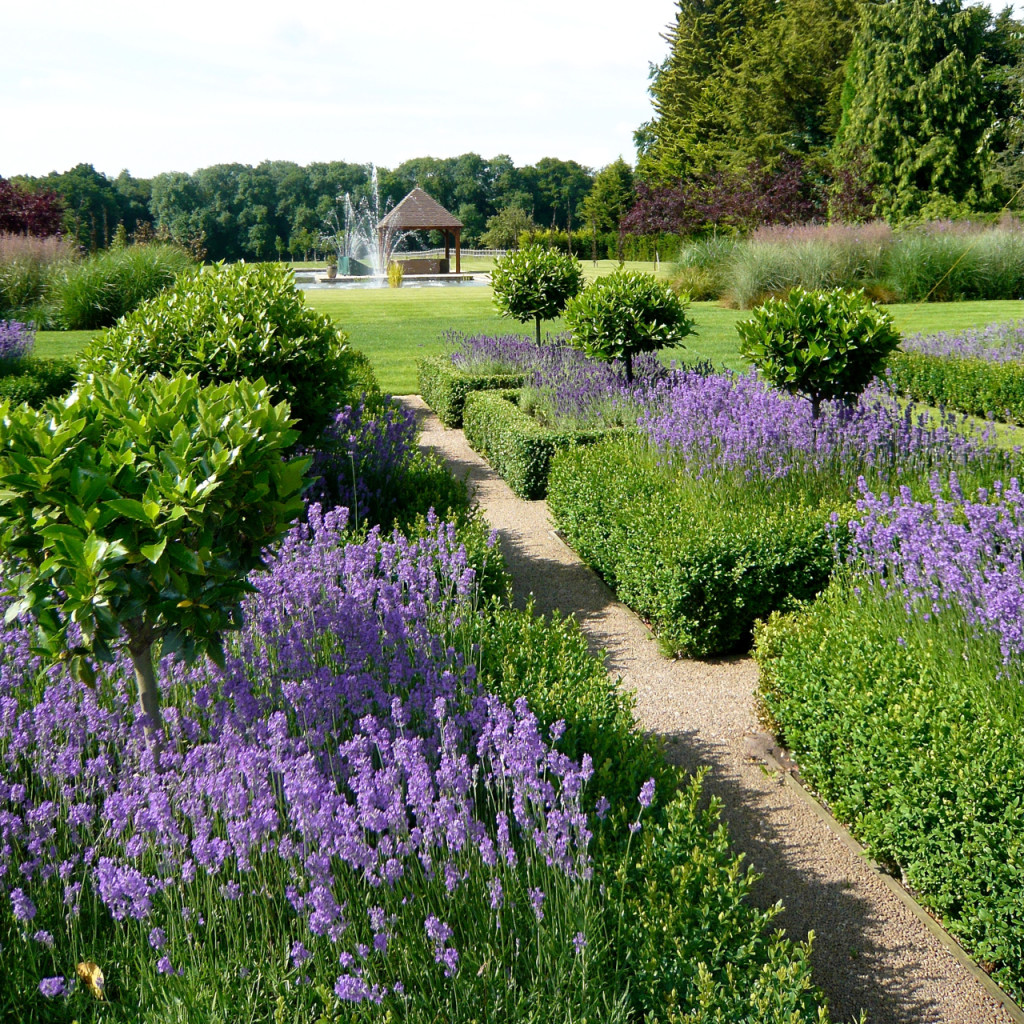 …and here it is from the opposite direction –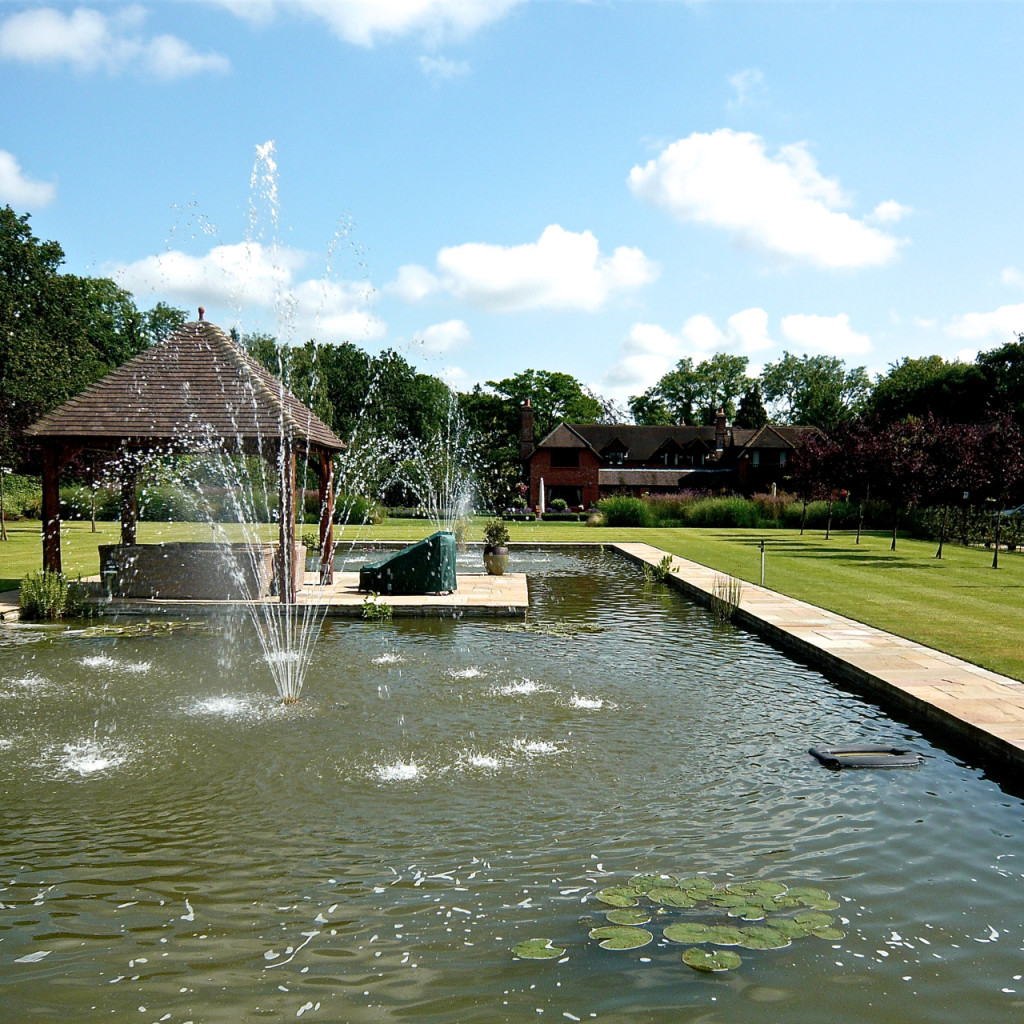 The fountains are just wonderful for their drama & sound & at night – quite a party zone! Anne & Andrew have filled it with Koi which are still quite shy but in no time I imagine they will realise that humans mean food & readily pop up to say hi. I just love putting water in gardens as it always makes people smile – just look at it sparkling!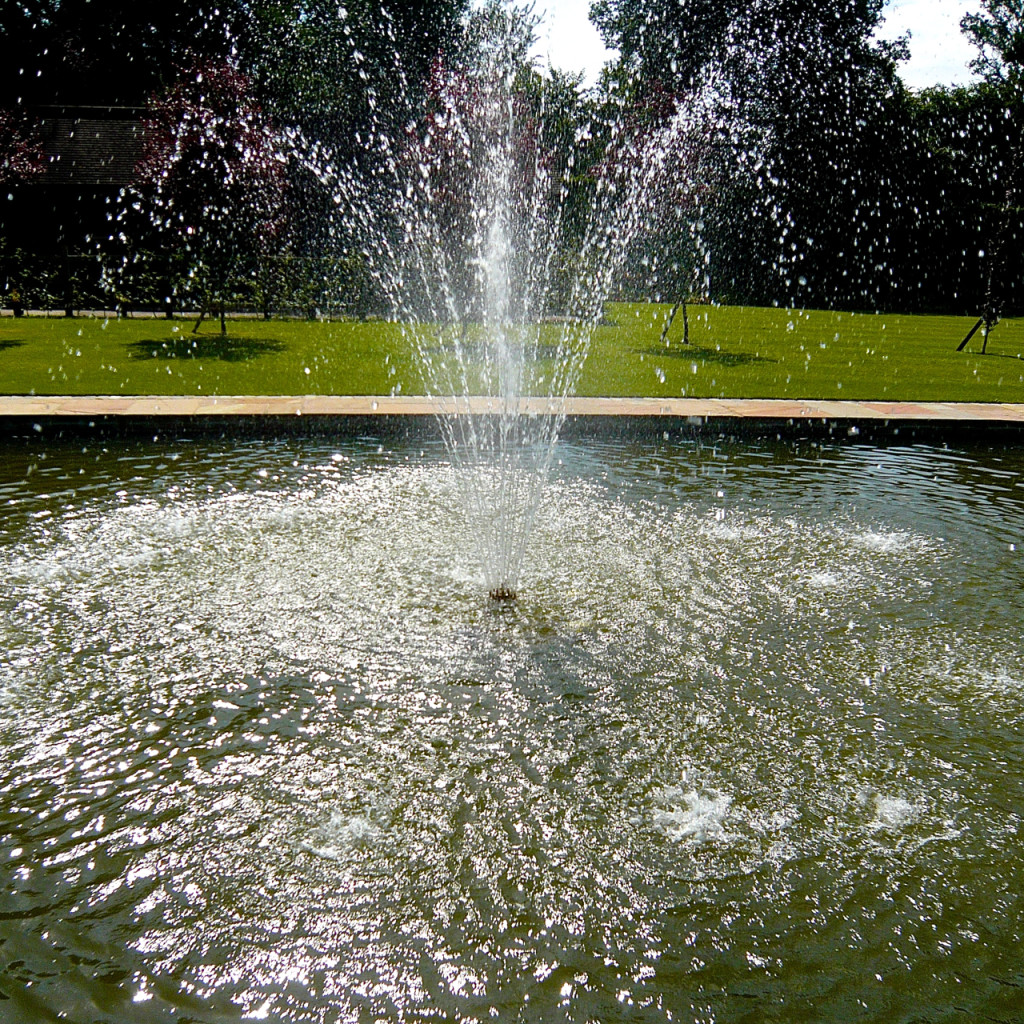 The garden is looking immaculate & is clearly much loved by its owners. It was fun to design & could have been quite daunting as Anne is a designer herself. She & her partner Marion design beautiful shoes & bags. I am more than happy to give them a plug & sing their praises as not only are they quite the happiest people I've ever met, their designs are superb too. I missed out on a fabulous navy bag last season so am looking forward to their new collection in September. Vancliffe Dean http://www.vcdltd.com
I'm off now to present a scheme so 'til next time – enjoy the sunshine!