How time flies as they say – apologies for my absence from my blog but I've been pretty snowed under (again!)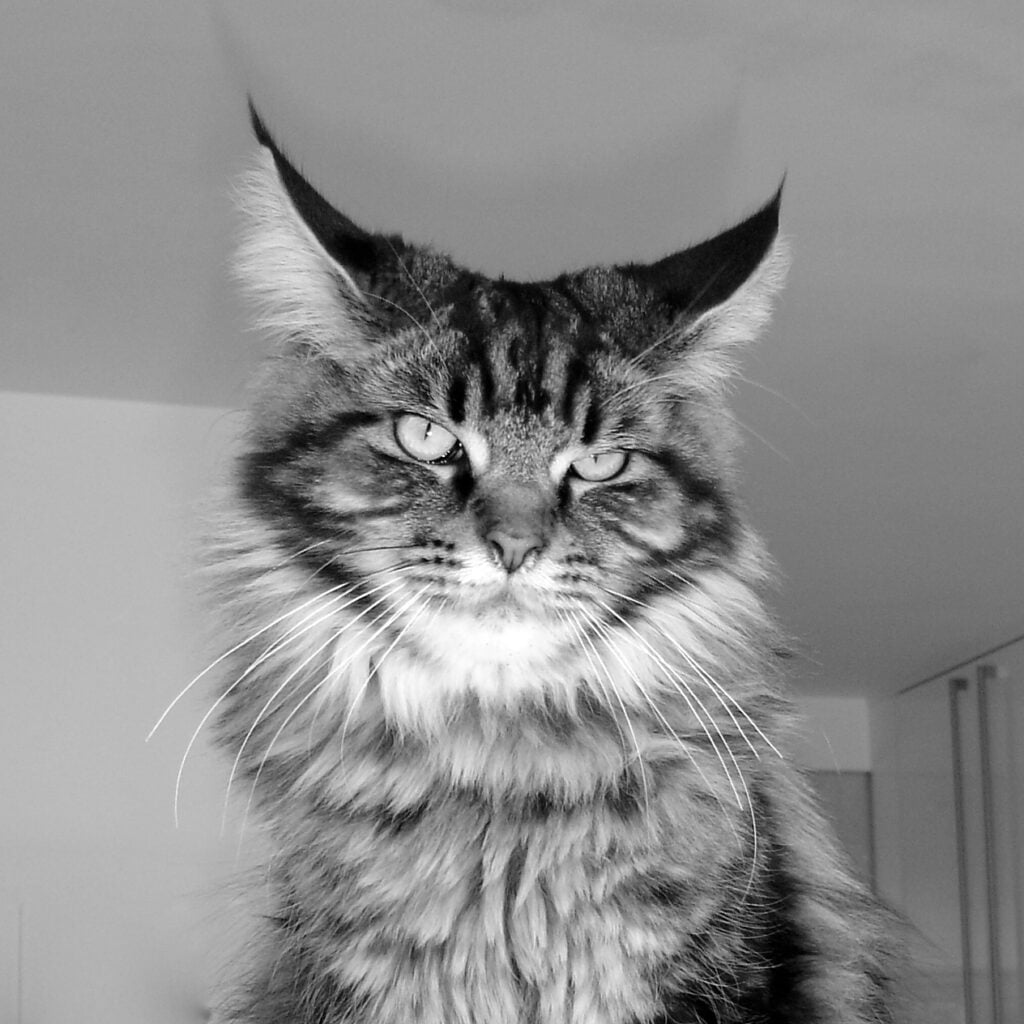 Firstly – very sad news as we lost Dillon, our beautiful 16 year old Maine Coon cat a week before we came out to France. He featured in my last blog actually – I showed a photo of him sprawled as usual all over my desk & keyboard. He hadn't been well & thankfully we were both with him when he unexpectedly died. Such a gorgeous boy & a happy adventurer too as we always brought him to France with us. I don't think many cats would tolerate a 10 hour drive so we sadly won't be having another. We have Bruno our gorgeous briard & he's enough :). He's buried in our little orchard at home – a really pretty spot.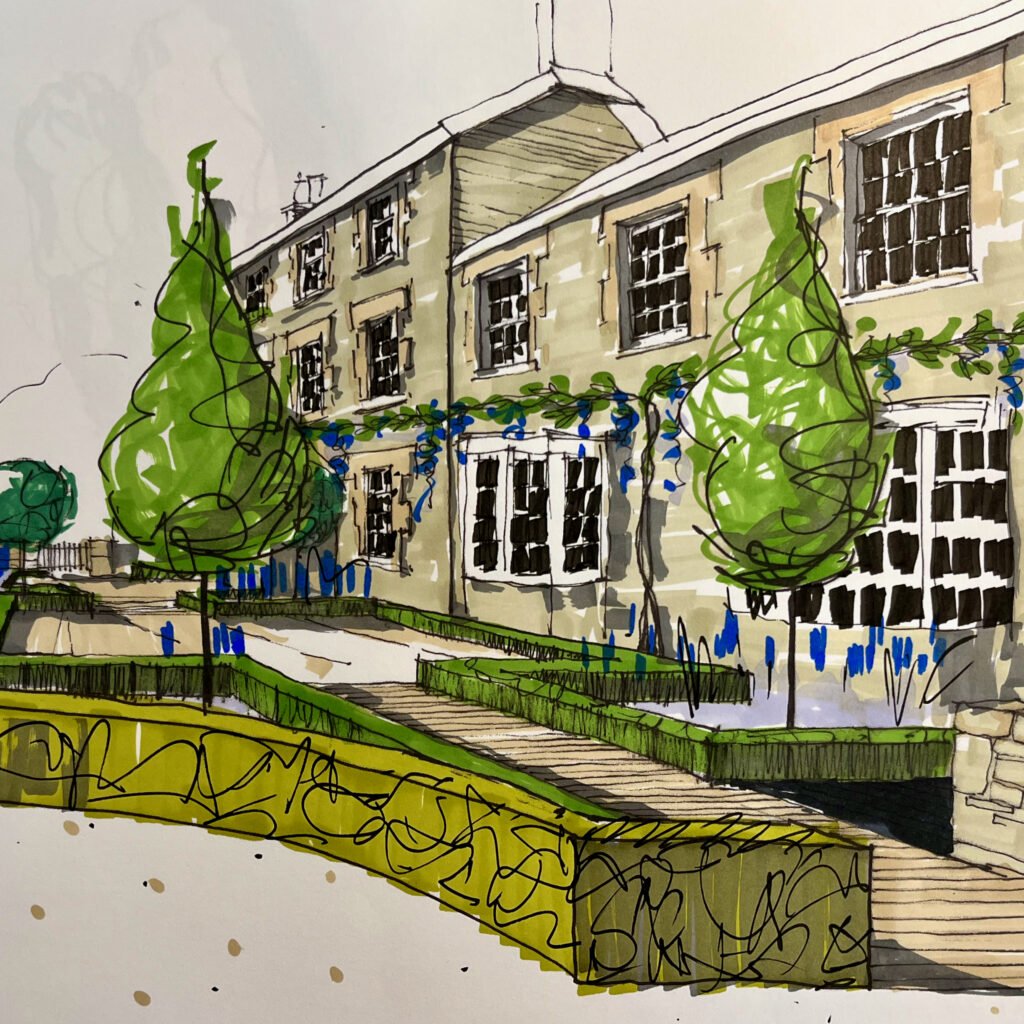 Work-wise I have so many projects on at the moment I've been juggling schemes as designs are required. It's been really enjoyable but I have to make & keep timetables so I don't get behind. Below are a couple of sketches of terraces around a Cotswold manor house I'm working on. A lovely couple with a pretty little girl who is lucky enough to have a fabulous treehouse in the garden. Work starts on the architectural side of things in September & these courtyard areas will be part of that. It's actually a really big garden which my clients will be creating in phases over time….here is the overall plan below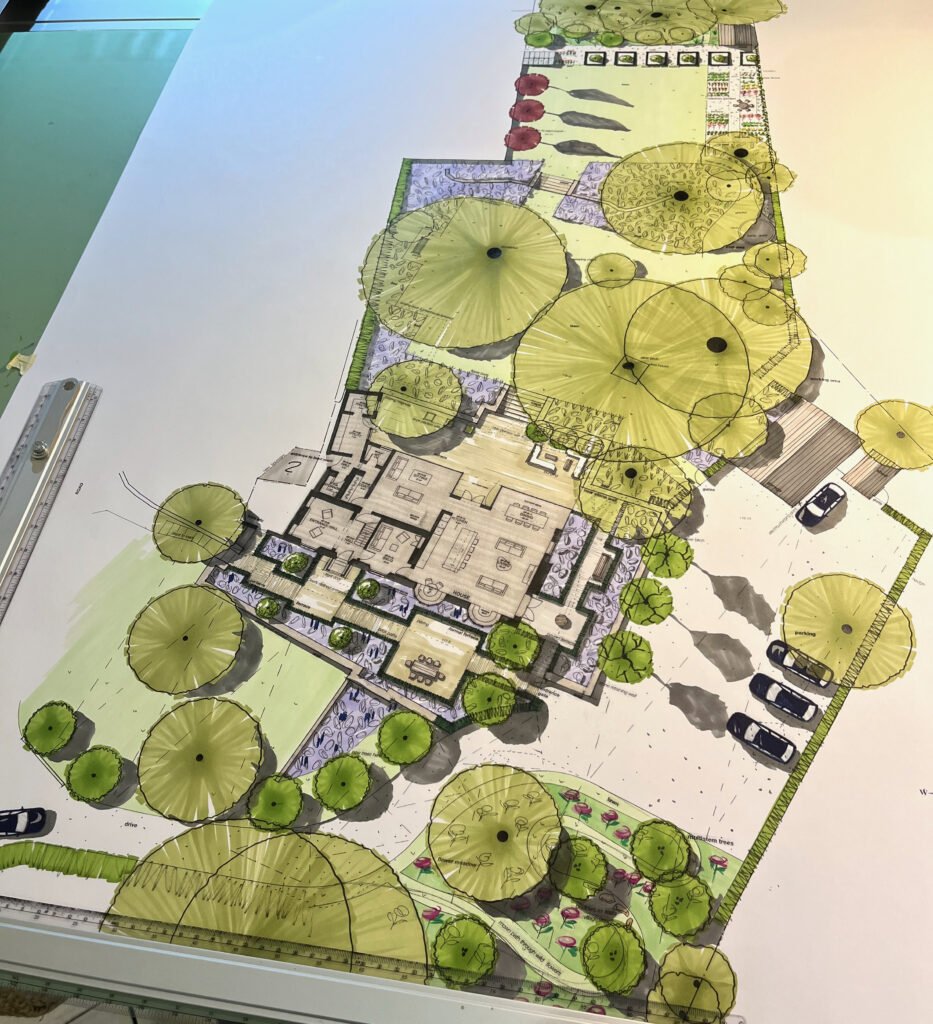 This next drawing is for Jane who is having a fabulous new house built – also designed by Gresford Architects whom I happily recommended. I've designed all the surrounding garden & it is currently under construction so now I'm working on added elements such as this bespoke cold frame. I love doing stuff like this – when designing & sketching I'm in my happiest place!

Next I've designed the garden of a fabulous Georgian house in Watlington, Oxfordshire – featured at the top of this blog. London based Chris Dyson Architects brought me on board I'm delighted to say. They have designed contemporary extensions which create a super courtyard space. That's where I come in. The design is just being finalised & here is a CAD version of it drawn by Yashin whom I'm working with – I cannot use CAD – I only draw with pens & pencils so hats off to them for their cleverness digitising my design…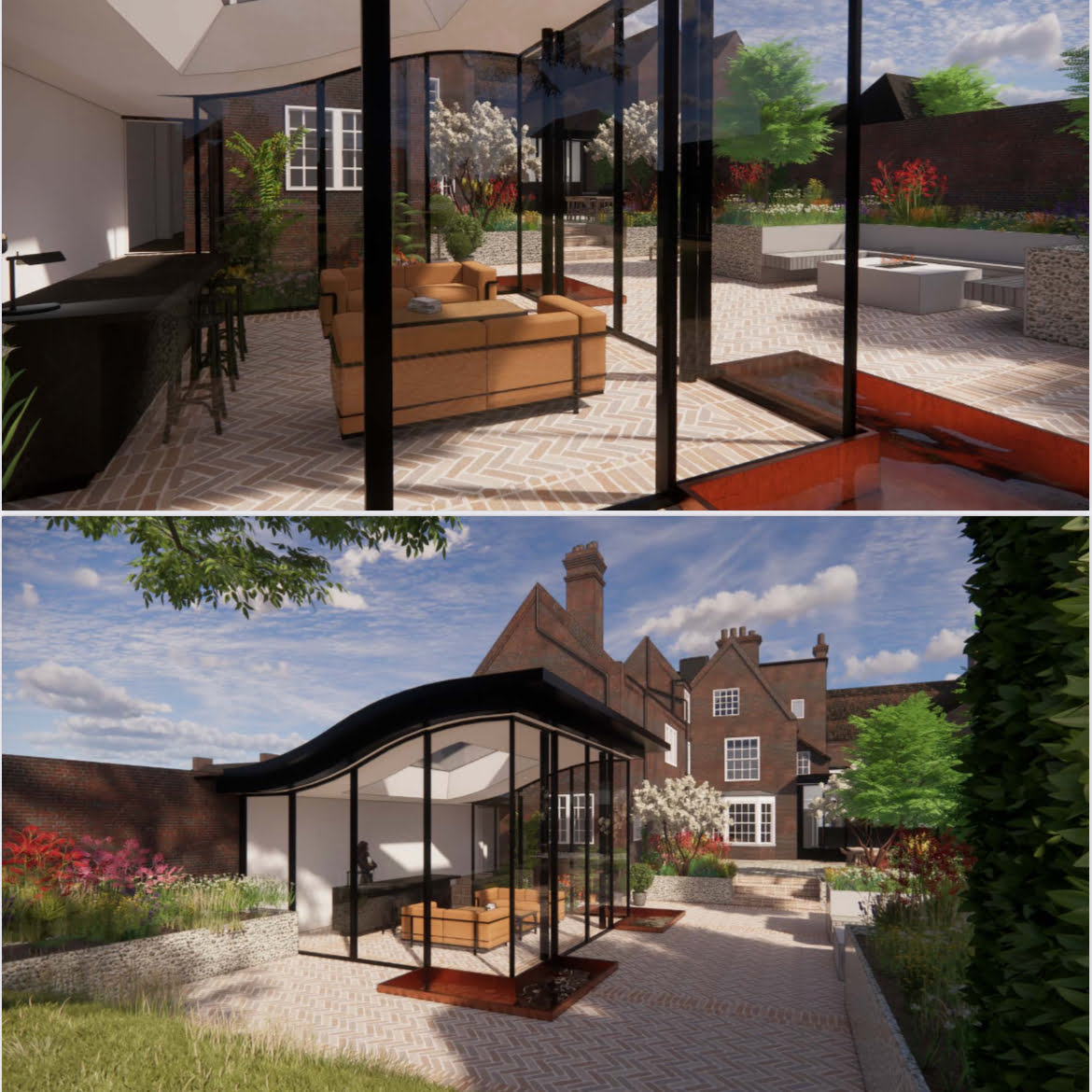 We're currently back in France & I took a couple of days off to take my father to see a couple of chateaux. He hadn't been over for 4 years so it was good to see some sights together. My husband stayed at home with Bruno who hates being left! This first image is from Chateau Beauregard. The whole room was filled with portraits so looked pretty amazing…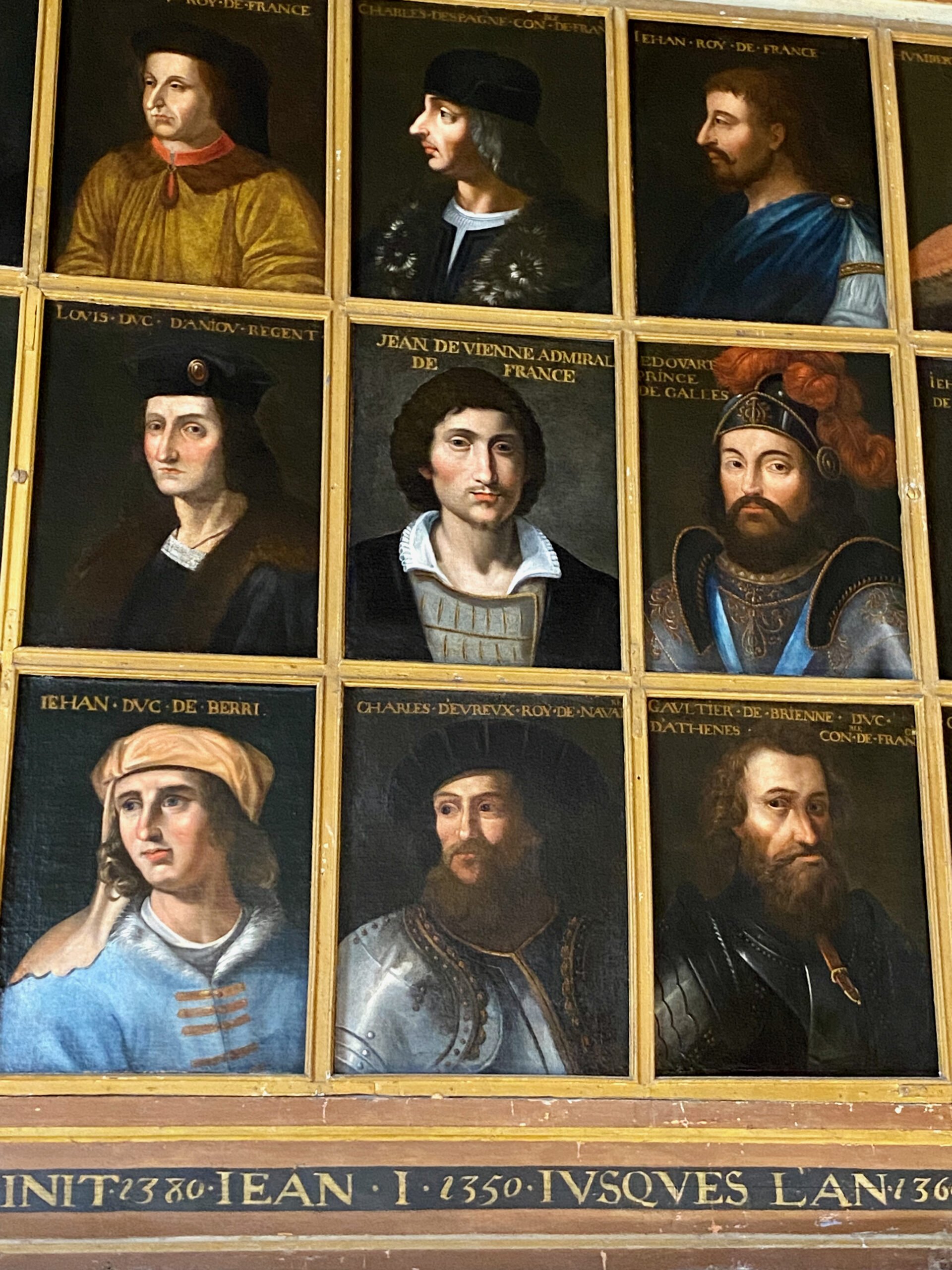 Walking into the next room made me laugh as the artist clearly had a sense of humour…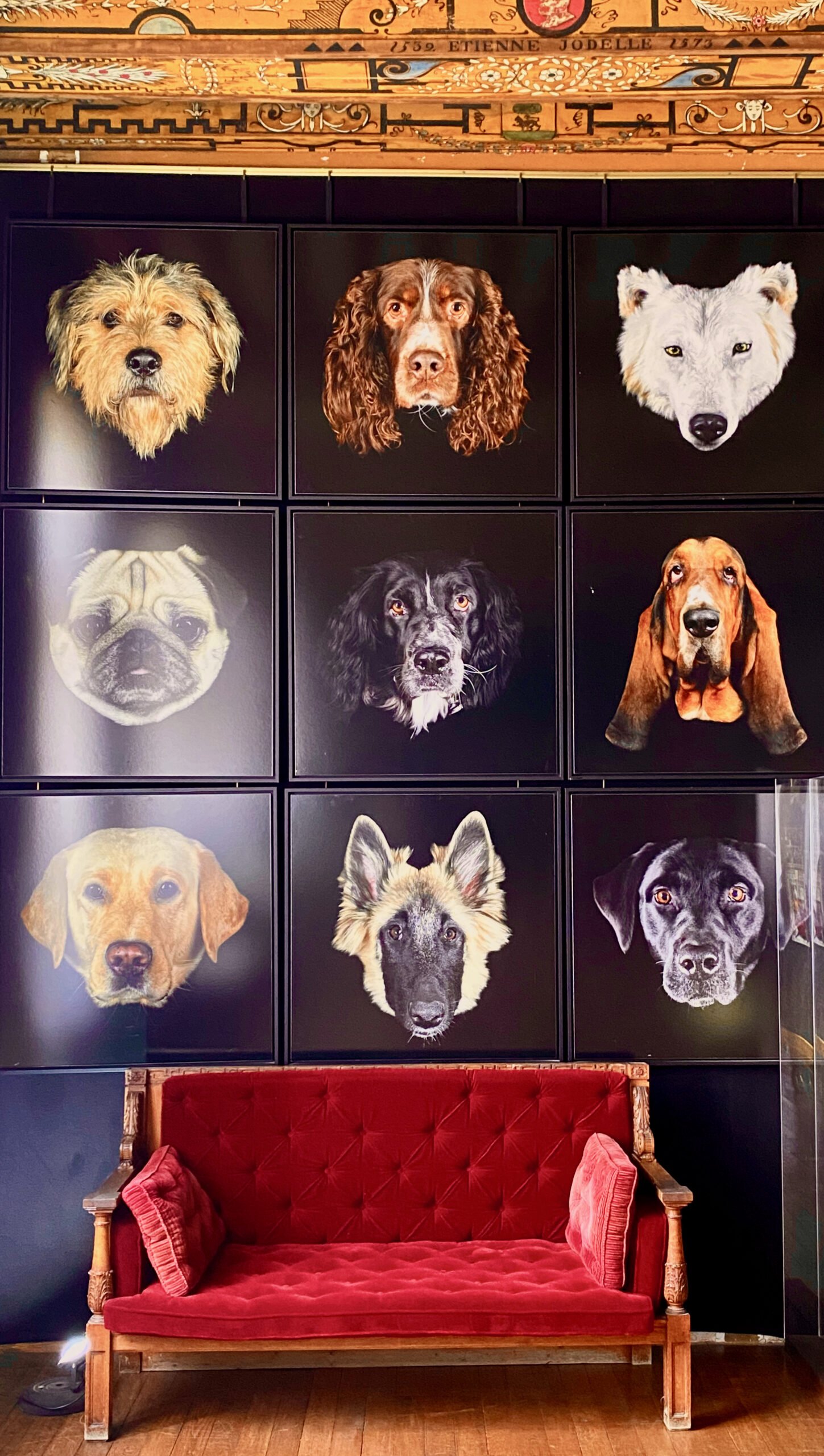 All the walls in the next room were covered in huge photos of dog's heads. I thought they were fabulous! What a lovely modern take on things 🙂 Unfortunately there wasn't much else to see. Most rooms were closed & the gardens were completely overwhelmed with weeds. Do not bother to visit – just ask me & I'll show some more photos to save you the disappointment.
I really wanted to see Chateau Du Lude after seeing the chatelaine giving a tour on Youtube. It did not disappoint & is definitely worth a visit…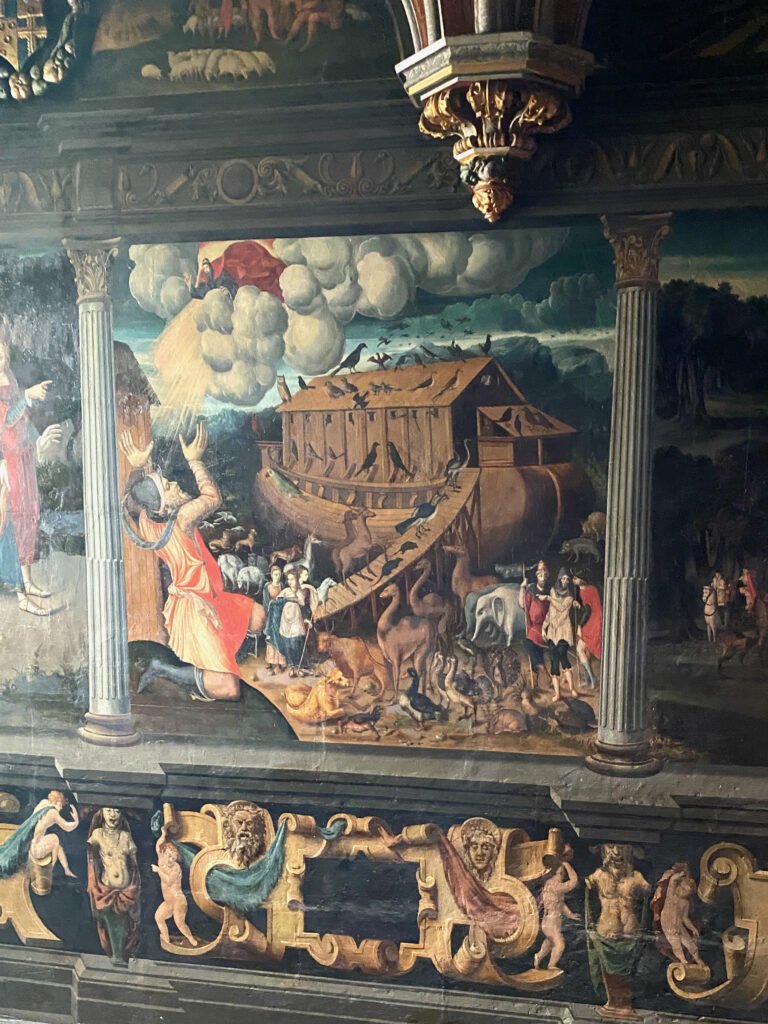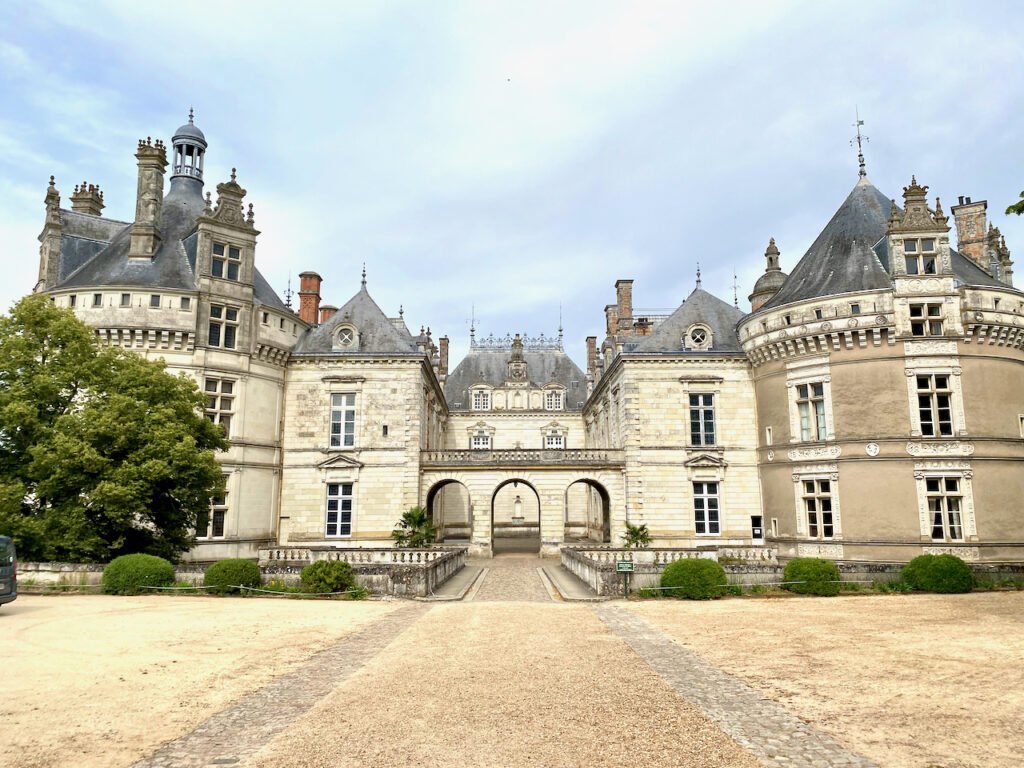 Such a beautiful place!
We're back to Blighty in the morning so I'm signing off so I can pack. Lots of site visits & presentations on my return & guess what – Len who looks after our garden when we are here tells me our fish have had babies. I am very excited to see them!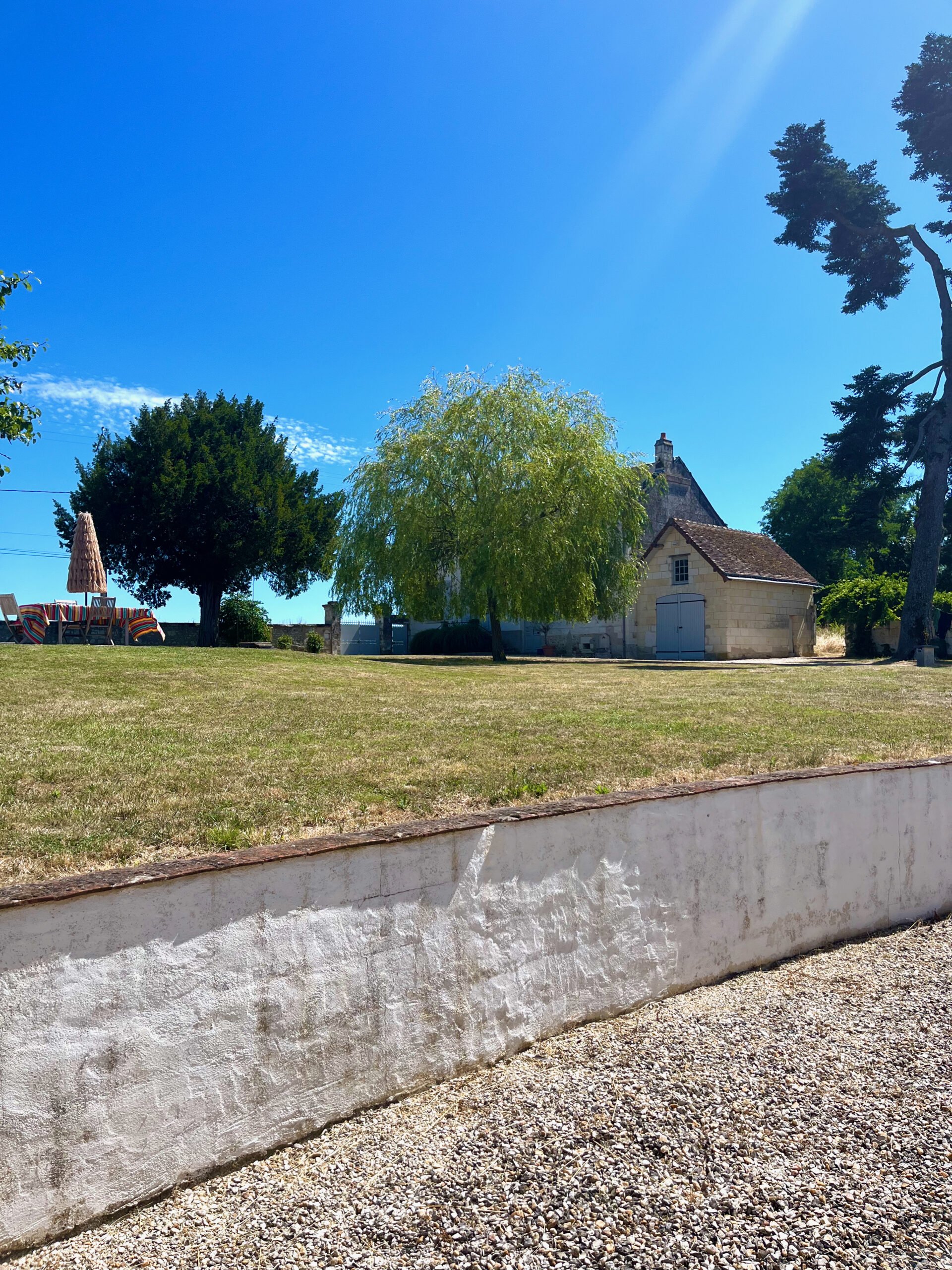 A bientot Le Bordage – see you again soon
All for now