I've been really excited about this project as it's been quite a long time in the making & the difference has been immense. It's now virtually finished & my delighted clients let me take some photos last week. Here a before & after shots. They show my clients' office from the house…
Quite a difference! We had to lose the tree unfortunately & it wasn't an easy decision but it was really worth it in the end. This was such a lovely project to design – a virtually blank canvas within a walled garden & beautiful buildings in the Oxfordshire countryside. The brick & flint walls are mostly new as the old walls were partly rendered which my clients disliked. The barns along the side of the garden were originally clad in wany edge oak but this was replaced with more brick & flint so the place is very smart & stylish indeed.
The fountain makes a lovely sound & is fed by harvested rain water which also waters the entire garden. Here's my plan of it –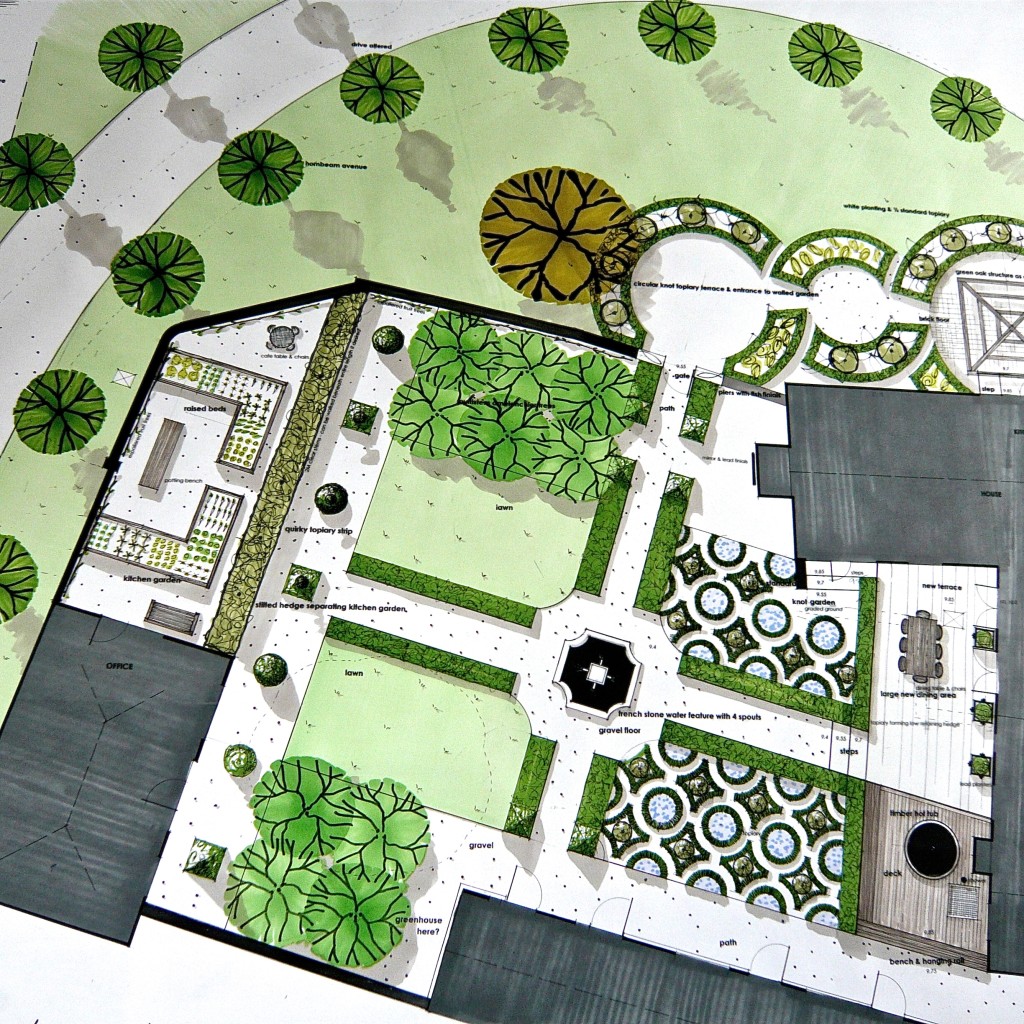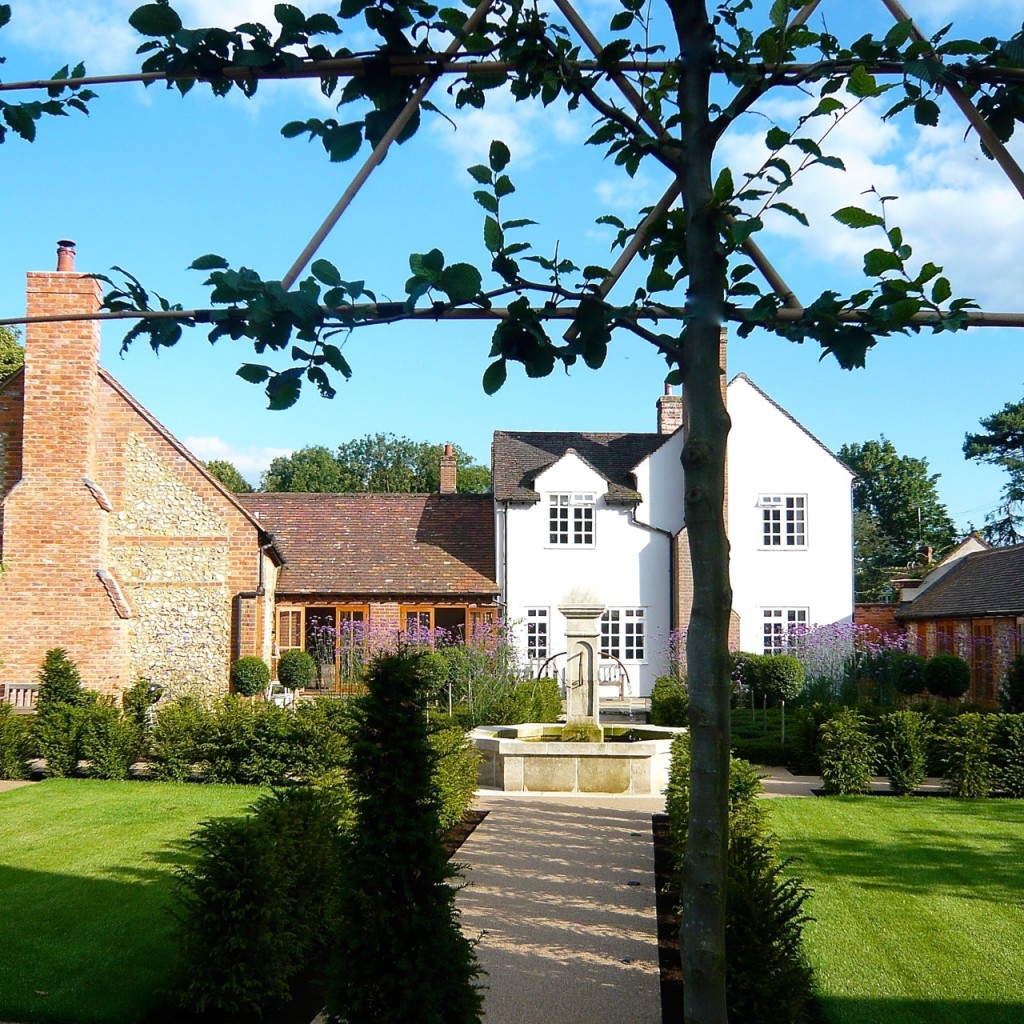 Here it is from the opposite direction looking toward the house. Immediately outside the house is a large terrace with plenty of room for a large outdoor dinner party. As you will see from my plan drawing, there is also a deck with sunken timber hot tub – far more attractive than the plastic ones in my opinion. The smell of the timber is fantastic too! The pleached hornbeam trees you can see here define the kitchen garden from the rest & has two very large green oak raised beds for my clients to grow herbs, veg, cut flowers – whatever they fancy. There's enough space there to sit at a table & chairs & enjoy the view – maybe pick fruit from the espaliers planted along the walls. I'm half wishing it was mine!
All for now