A sad tale
We have been creating our garden here in Berkshire ourselves over the last four years with a little help for heavy duty stuff from a great local bloke called Oneil. All has been going well albeit slowly but unfortunately just recently we've had a few setbacks. Here is a pic of it taken last summer –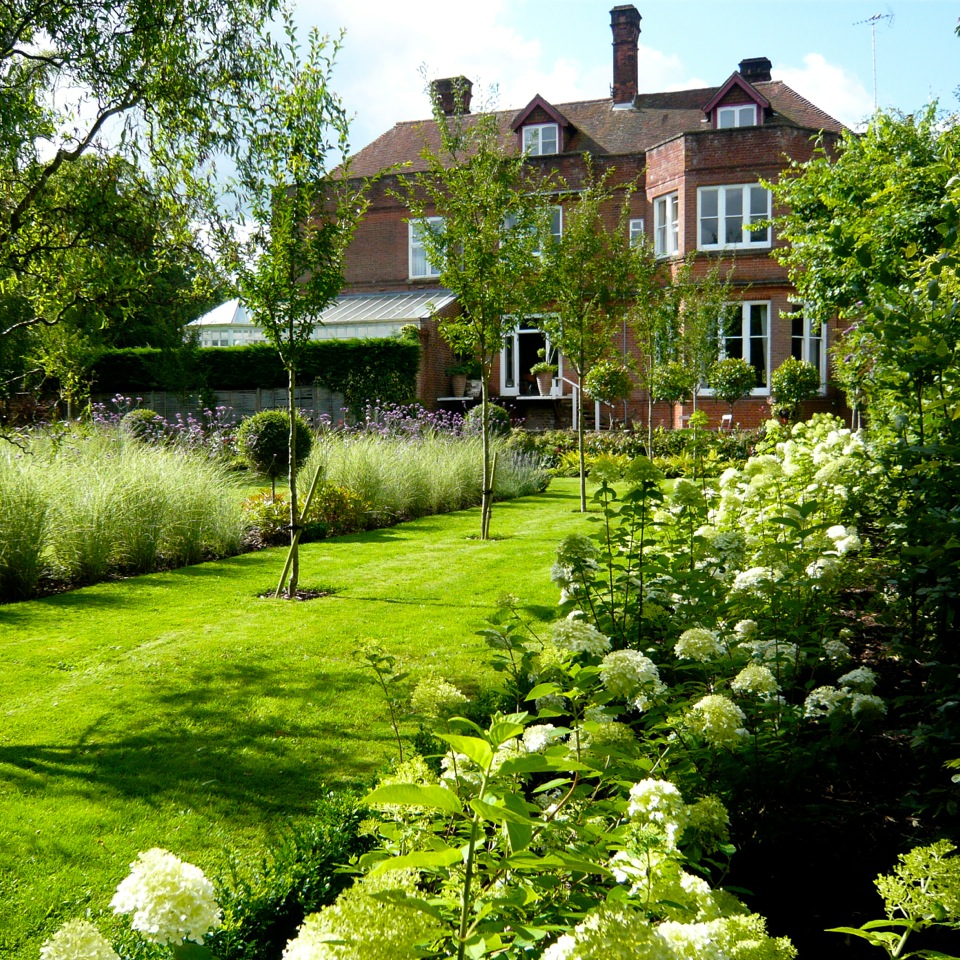 As you can partially see, we have a wide avenue of cherry trees (Prunus Pandoras) flanking beds containing Miscanthus 'Morning light', Verbena bonariensis & Ligustrum jonandrum half standards. All very pretty! We've just planted a parterre too & are planning further planting. Whilst out pottering I noticed all this jelly on the ground beneath one of the cherries looking very much like the stuff that comes out of a tin of cat food. Ooer!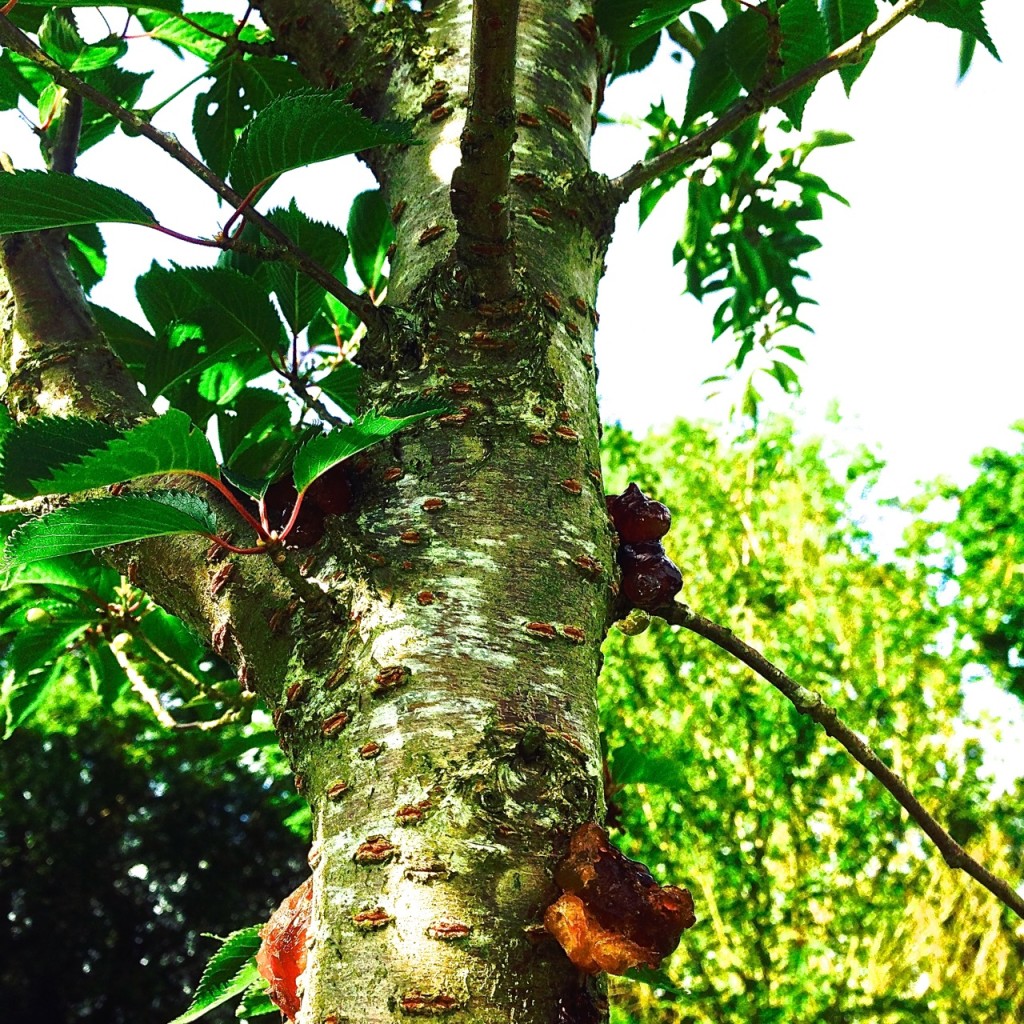 Yuk!! I'll admit I'm not good at pests & diseases so consulted Rob, my landscape contractor & Jim of Hilliers trees who both recommended I remove it & burn it as it was likely to be bacterial canker which would likely kill it & potentially infect the rest. Loathed to get rid of my precious tree & hopeful of a rosy outcome, I consulted Sarah Venners, my local friendly aboriculturalist with whom I've worked. "Send me some more photo's, let's see if we can save it"
This is a close up of the resin & of the leaves which display quite clear shot holes which it seems are a sure sign of bacterial canker when teamed with the resin. My later reply from Sarah … "You could try to treat it – but given the prolific bleeding all over your tree, it probably won't be long before all the tissues are affected and the stem becomes girdled with it – which will kill the tree 🙁 See the link below for further information (especially on control of it) Sorry to be the bearer of bad news like this – it does look like removal, burning and replacement would be prudent – to prevent it infecting your other cherries."
So, sadly we'll be taking the poor thing down this weekend & burning it to be replaced in the Autumn. We've lost two twisted willows too so will be replacing those with more cherries, fingers crossed all will indeed be rosy!
I hope this helps anyone out there who has the same problem. It's grim I know, but I've consulted the best experts & it will hopefully mean I keep nine out of ten trees rather than lose ten.