A French tale
We've just returned from an eventful trip to Burgundy. The car died & we suffered a great deal of hassle but nevertheless, they are so right when they say how stylish the French are. Everywhere we went the landscape was so well considered & beautiful. My header photo is just typical of what I mean – four fabulous Acers mark the centre of the village & provide shade too for visitors & locals alike. Lines of poplars are everywhere which is of course classic French countryside but doesn't it just look fabulous? We visited Fontenay Abbey built in the 11thC by a monk from Norfolk. It's sensational & a Unesco World Heritage Site –
Everywhere we went we noticed the consideration of trees in the landscape on small & large scale. Mass planting & jaunty lines of trees abounded & human scale & comfort was clearly always a consideration. Why o why do we always use horrid tarmac everywhere too? Fabulous (& unbelievably durable) stone & cobbles abound throughout Europe yet our pavements & streets are black & pockmarked with gum & poor repairs. Sorry – rant over! What a shame though!
Talking of stone – the French stonemasons were so talented – I know ours are too but when you are on holiday one notices so much more. The above are more from Fontenay.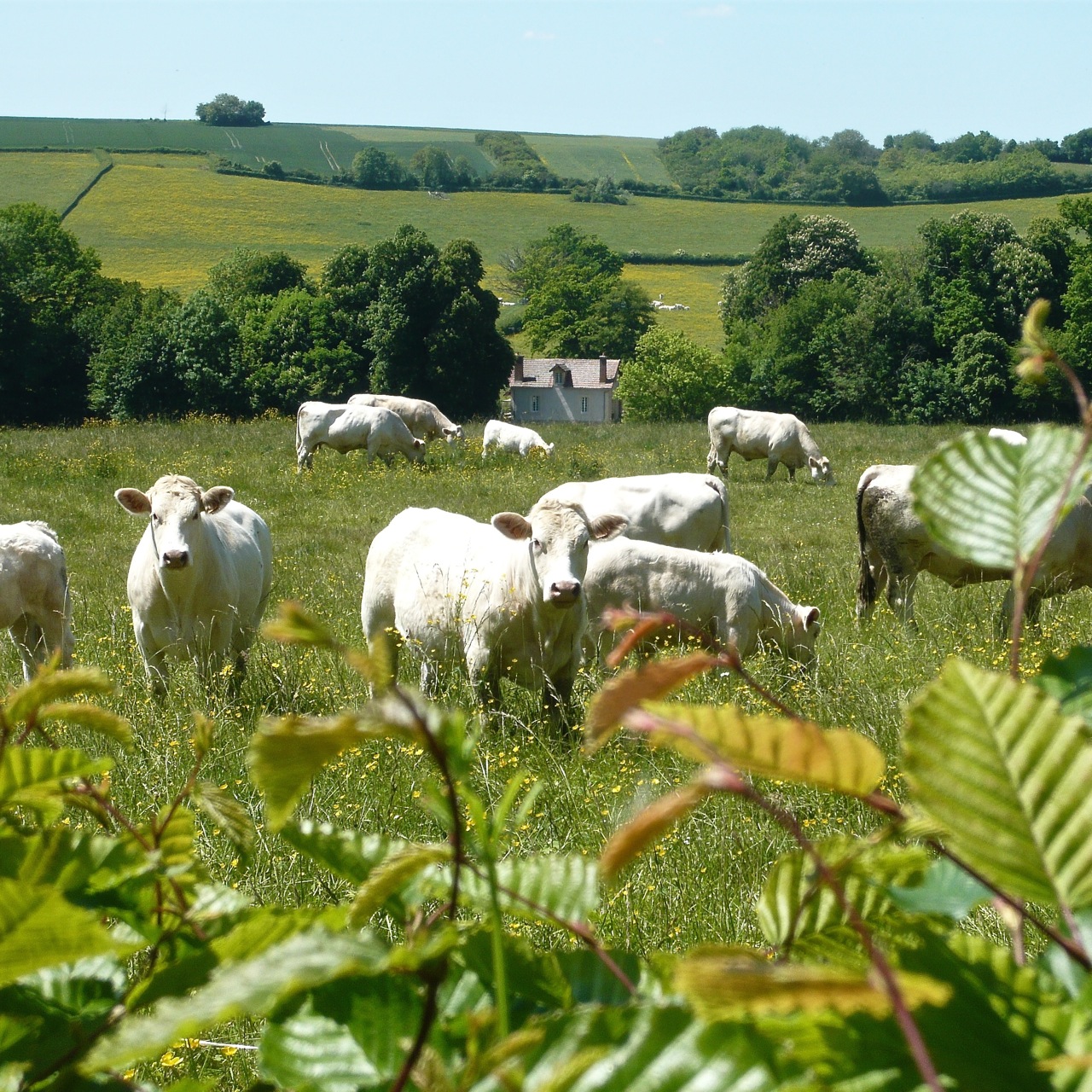 Charlolais cattle were everywhere grazing on waist high buttercups from what appeared to be organic wild flower meadows (Rob – you'd be in heaven!). We couldn't believe how many wild flowers we saw. Obviously it's all the rage over here but over there it's wall to wall wild flowers & fabulous birdlife to match. I found it really inspiring. I'm not going to create French gardens all of a sudden but it's colour, texture & shapes that may well be influencing future work. Tune in & find out!!