A sneak preview
SO busy I've been chasing my tail of late… I've been to see a lovely new job in Norfolk, been tree buying in Nottingham, picked up five new schemes & finished three so apologies for radio silence! I got a lovely photo of an almost complete scheme on the outskirts of Henley on Thames this week so I'll tell you a bit about it then when it's finally done I'll upload some smart photo's of this really lovely scheme.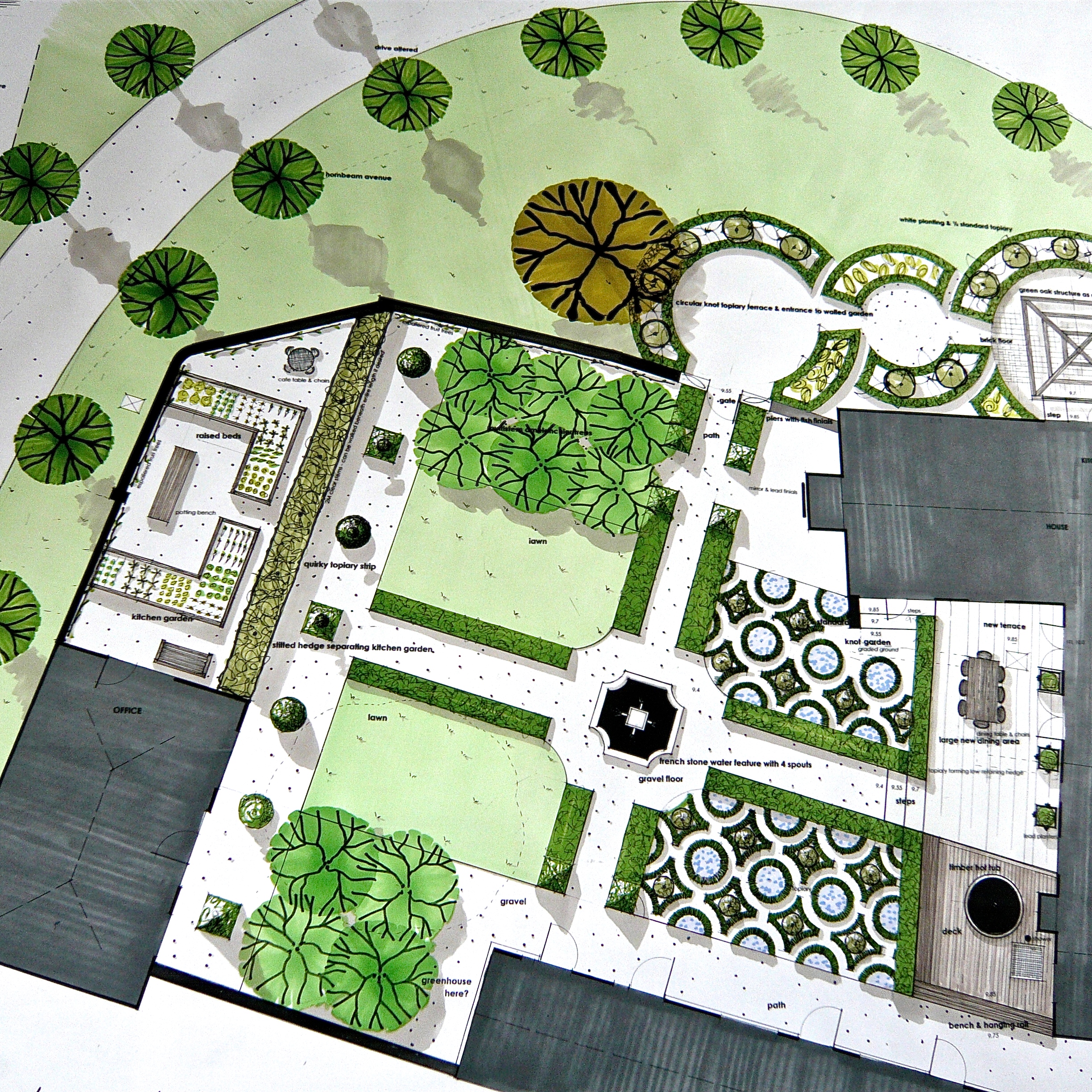 I actually designed this a couple of years ago but my clients put it to tender then had some problems it seems. Anyway, nearly there thankfully. This is my drawing for a walled garden, front garden & drive featuring an avenue of hornbeam trees – one of my favourites. Here are a couple of before photo's of the walled garden. As you can see, there's not a lot there…
& here are a couple of sketches…
It's a French style garden really with its knot garden, formal planting, pleached trees, an avenue of multi stemmed Amelanchier trees, potager & a very traditional French fountain. The fountain is a copy of one found in a small French village square. Being made of stone, it really suits the brick & flint buildings & the scale of it works in this large walled area. We're awaiting lavender to infil the knot garden & the bound gravel to cover the pathways & planting pits then it will be done & my clients can enjoy the summer. Here's the sneak preview so come back & see the rest when it's done!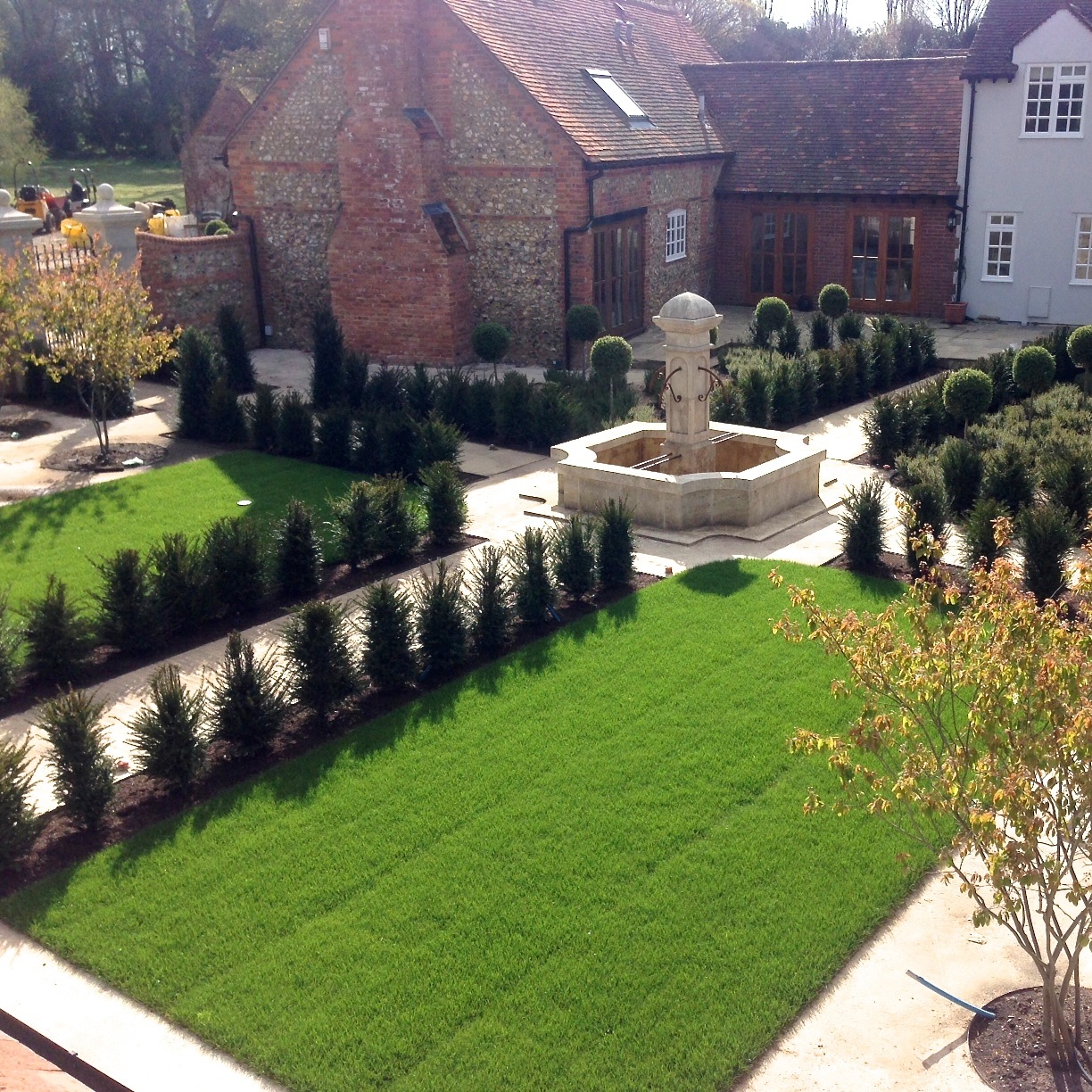 Quick update – My Moroccan scheme has had rave reviews which was lovely so that will hopefully be built shortly. The Oxford garden has been approved & will be terribly stylish when built – currently with planning, Meantime I'm redesigning a Gertrude Jeckyl garden which is a bit scary although each garden has to suit it's owner & that one currently doesn't. It's for a lovely young family & will be quite contemporary & chic so I'm looking forward to that. My commercial scheme featuring seven individual gardens & a communal area also near Henley, in Wargrave has been approved so that's off for planning ready to be built later in the season. Phew!! off now, I've work to do!
'til next time