I've just got back from working away for 6 weeks at Le Bordage – our place in France – in Loches in the Loire Valley. We live there completely whilst there in that we take Bruno our beautiful briard & Dillon our Maine Coon cat. They know the routine & usually settle in immediately. That said, we are having some building work done over there so it was a tad trying at times with the mess & disruption but Maurice, our builder is very charming so we forgive him a lot although, I don't think Dillon has!
I took several projects with me & worked my socks off. I always get a lot done in my studio over there as I don't visit sites & the phone rarely rings, so it's much easier to focus & crack on designing gardens. I love to draw so here are a few of my concept drawings to give you an idea of what I've been up to…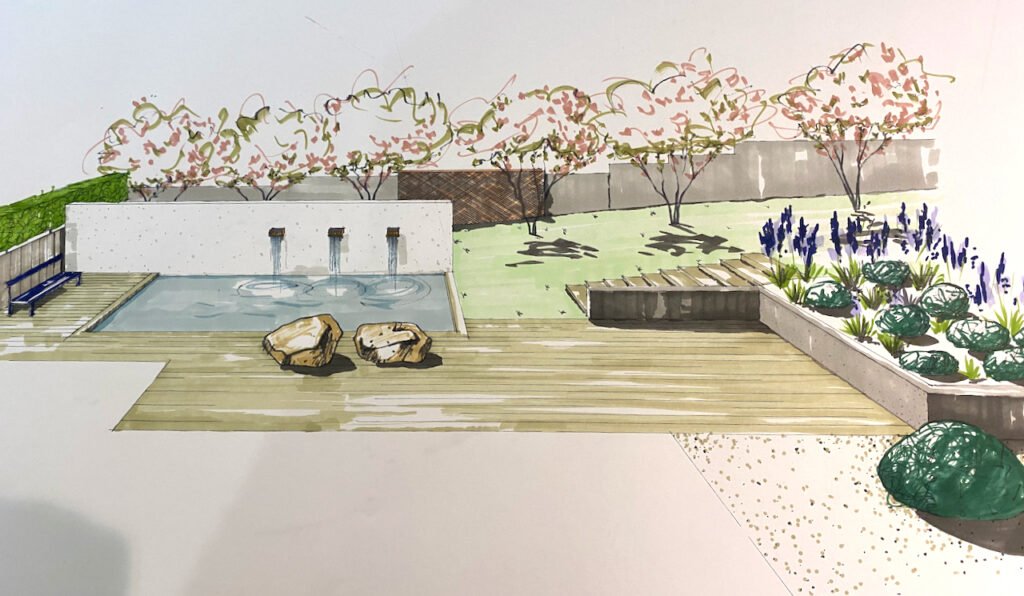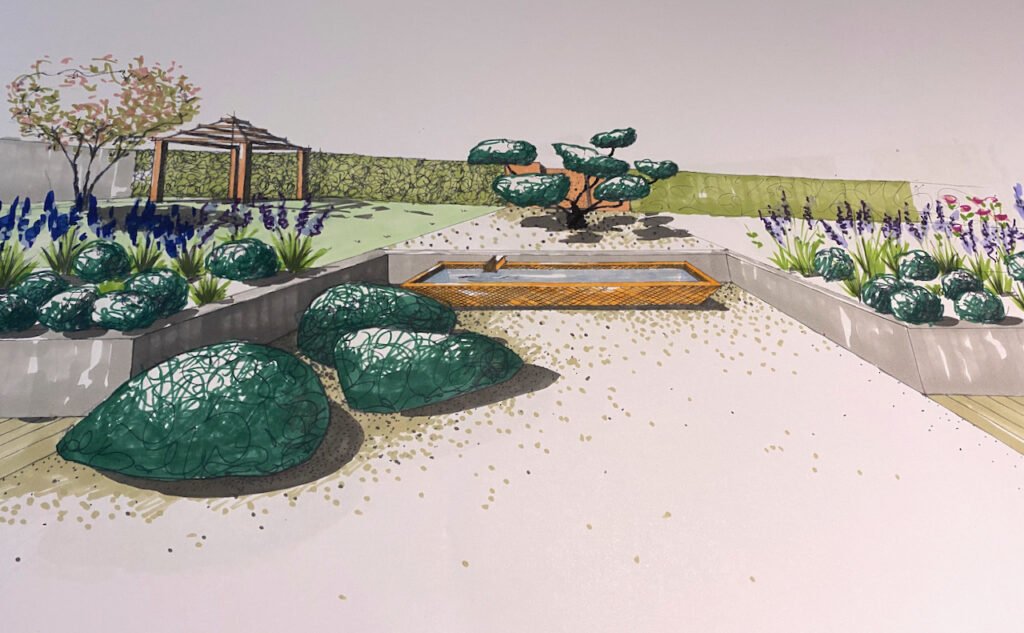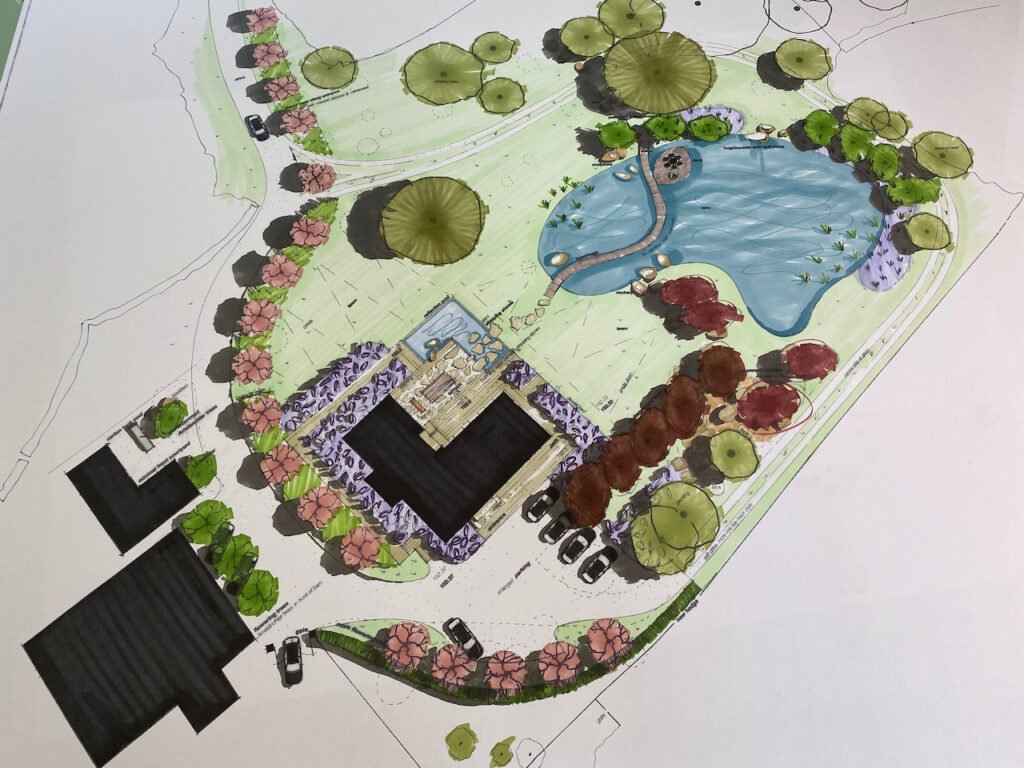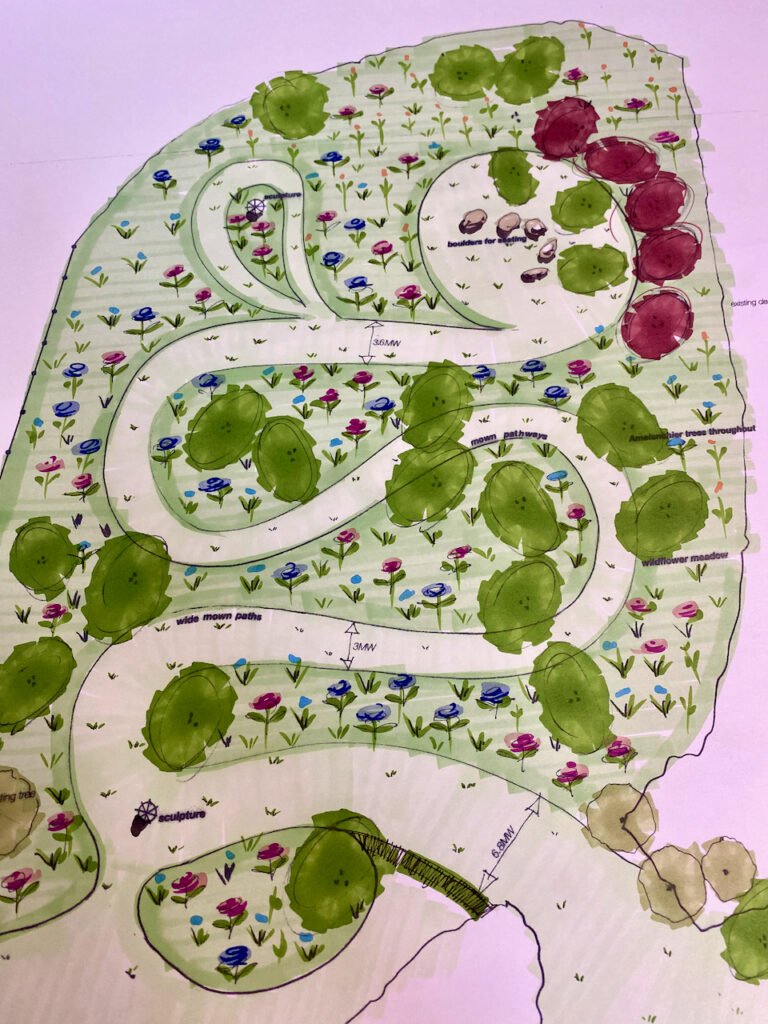 These are just a few but you get the idea!
In the evenings & at weekends we make the most of our time there & visit local towns such as Amboise, Tours, Chinon or Montresor. We love to visit brocante markets, cafes & go for dog walks into Loches or beside the Loire. Bruno is always delighted to go anywhere & leaps happily into the back of the car – always over the moon not to be left behind!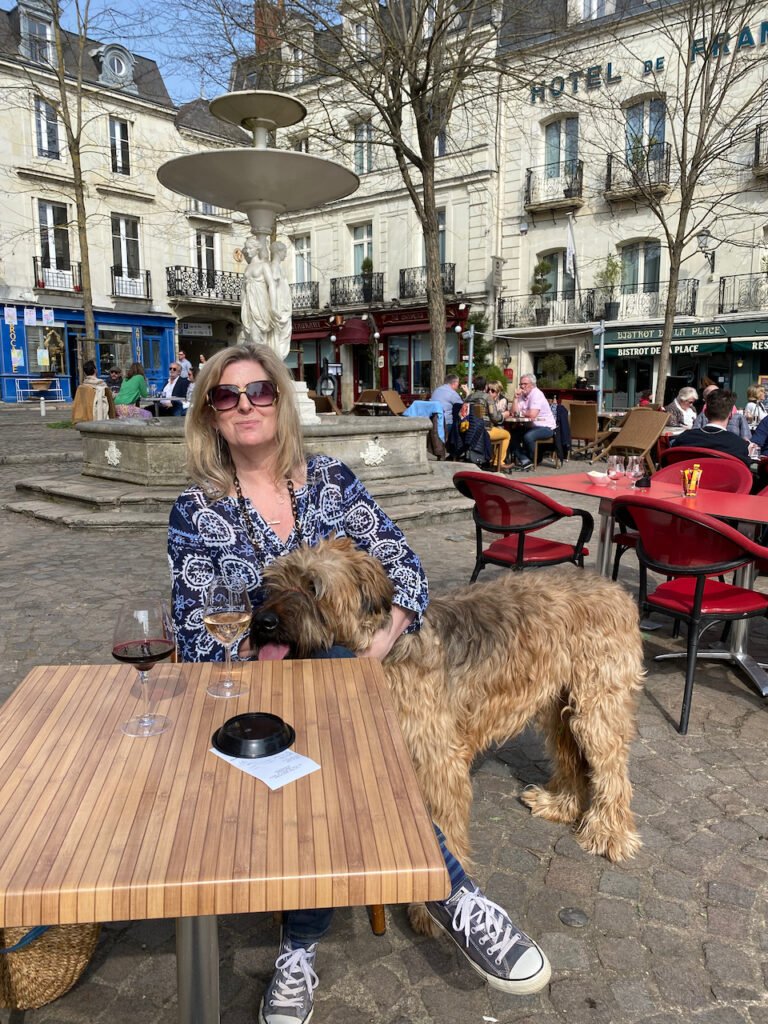 Back home now & thankfully the trees are coming back to life with lots of buds on display & all the bulbs I planted are coming up… I took this yesterday when the sun was shining. Sadly the heron (we think) took advantage of our absence & took all the fish from the pond. What a cheek! I guess without Bruno & Dillon our feisty cat on patrol, he felt he could help himself & likely brought his mates to feast too! Oh well! My husband was quite upset but was very brave 😉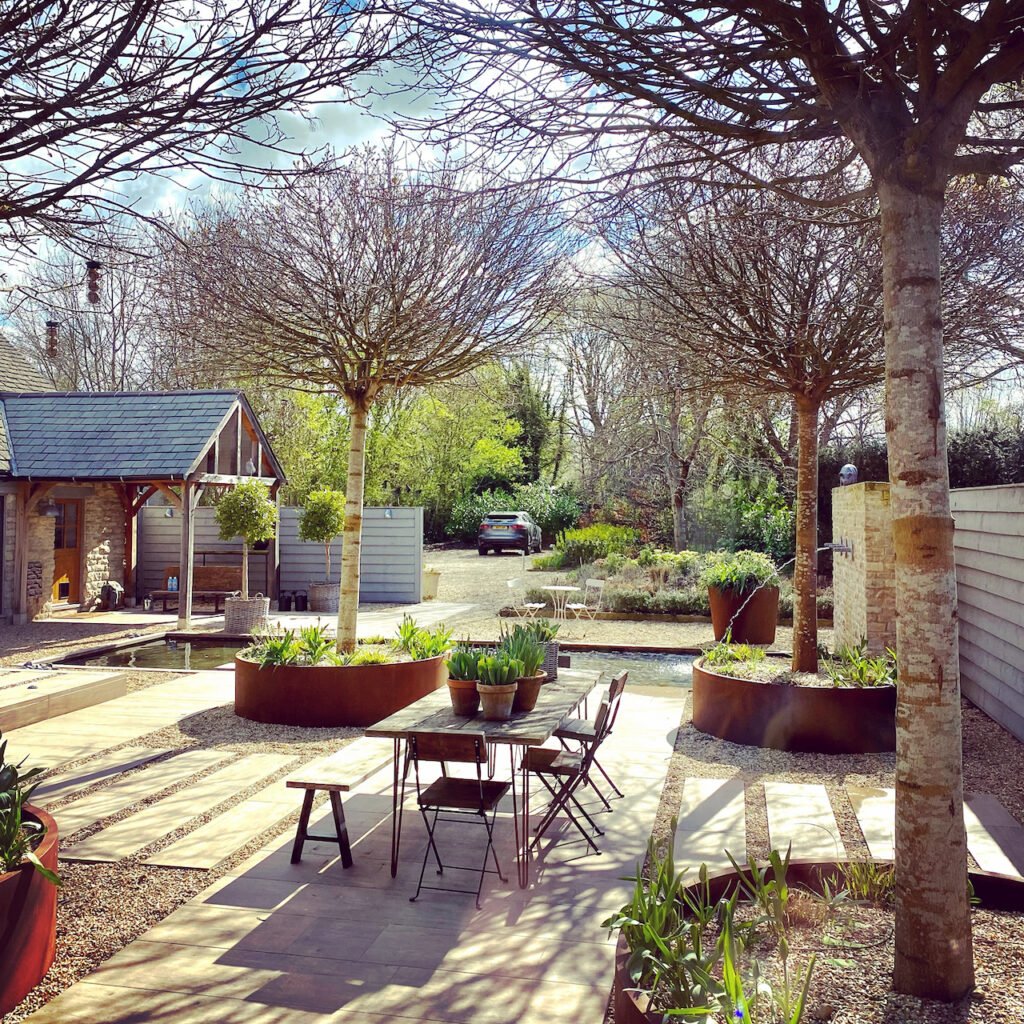 Anyway now I have a lot of meetings to go to & presentations to make. The first is in Wales which is quite a trek so I'm driving up the night before as it's a 4 hour drive & staying at the Premier Inn in Swansea. Oh the glamour! 🙂
Bye for now