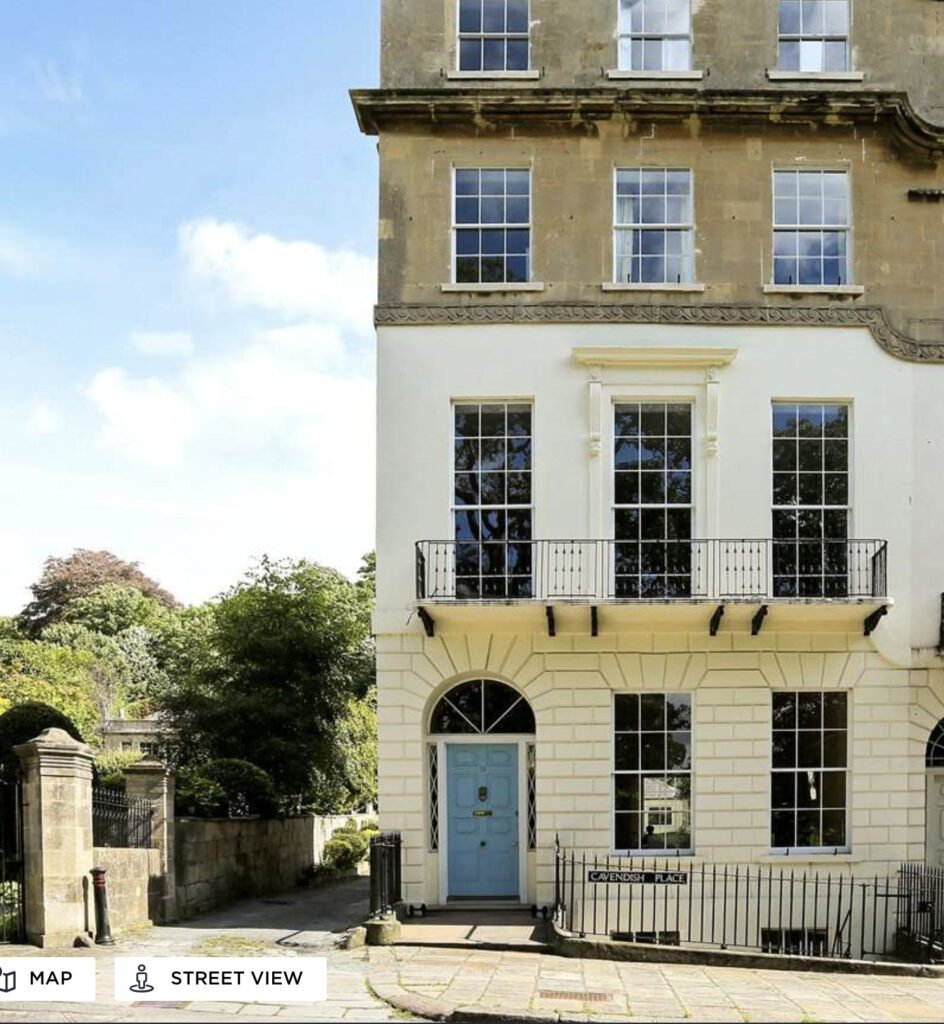 I have been asked to design the garden of this fabulous Grade 1 listed townhouse in Bath. It is a classic Georgian terrace built of Bath stone right in the heart of the city. Such a elegant property & the interior is being designed by Melanie of MW Interiors so that will be equally elegant too – I have seen the drawings & it will be fabulous!!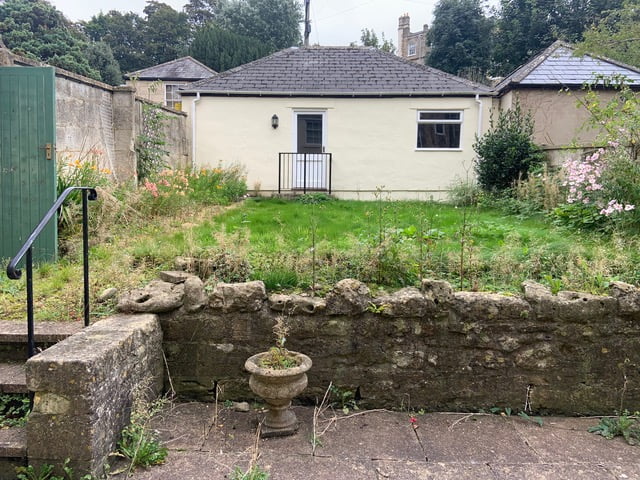 UNFORTUNATELY this is what I have to play with! I certainly have my work cut out! My plan however is to make the back just as beautiful as the front so watch this space.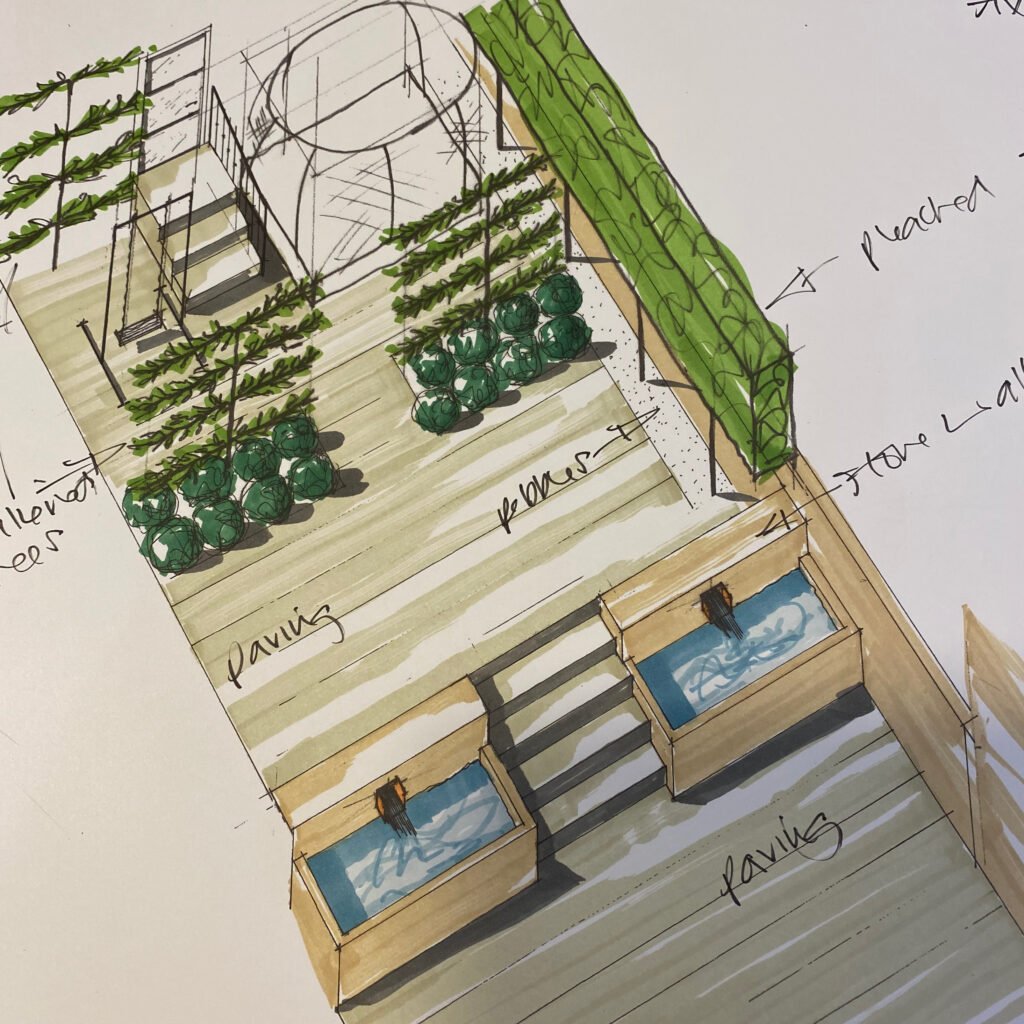 This is an axonometric drawing showing how the new courtyard garden will work. The garage is not pretty but as it is listed we cannot change it. My plan therefore is to paint it & plant mature espaliers in front of it & add a stylish new door with stone steps. Another unfortunate is the required trampoline – always a tricky one as they are not the prettiest things & are fairly substantial. I have disguised the new play area by separating it off with more mature planting as you can see from my sketch above. This then creates two garden 'rooms'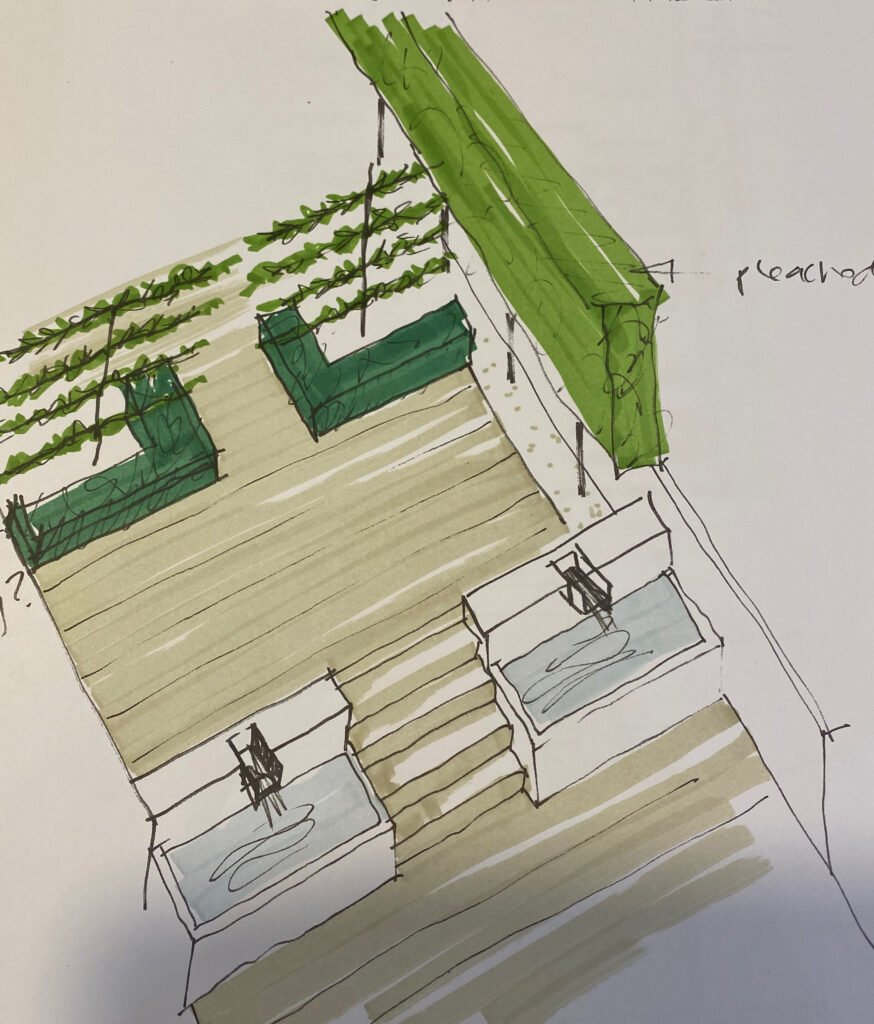 As the design has developed whilst I was mulling over ideas, the bed has evolved to the sketch above with a low evergreen hedge for a super smart chic look. Behind this will be a mass of gaura for Summer long frothy flowers. This new courtyard area will then be a great entertaining space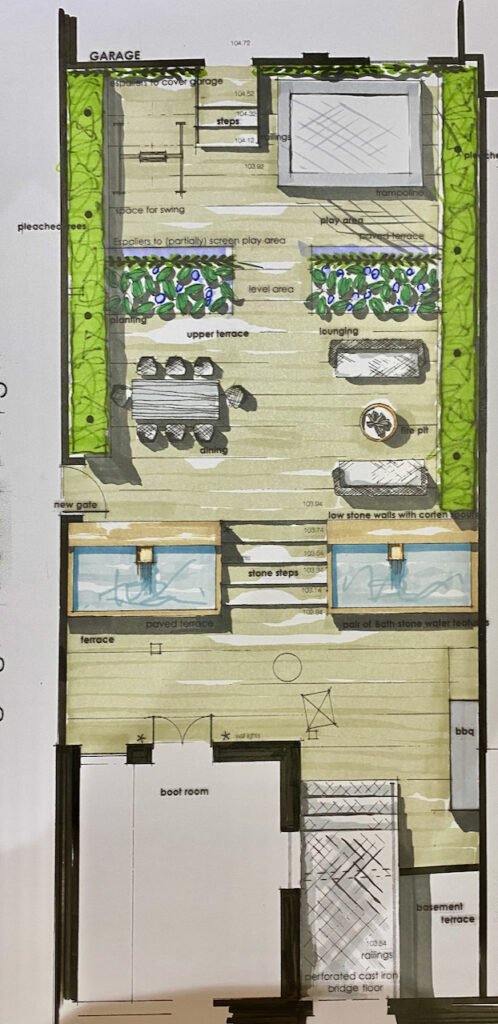 This is my layout drawing showing how it will work. Stone paved floors & steps & hopefully Bath stone walls for the water features. The bespoke water troughs will now be built in Corten steel as will the spouts.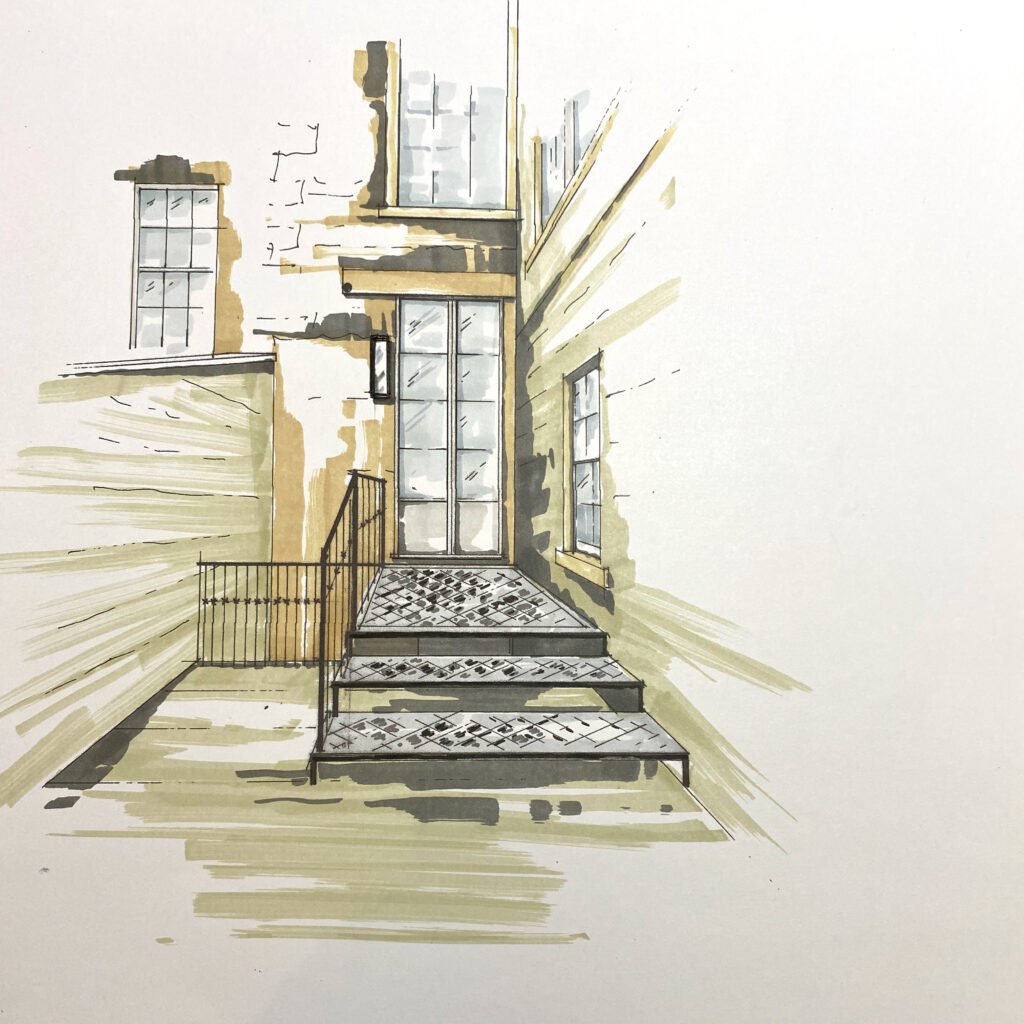 Here is the existing rear of the building showing the kitchen window. Our plan is to extend this window down to become a doorway with a cast iron bridge across the basement courtyard & steps into the garden. My drawing above shows how I envision it to be. We have our fingers crossed the planners will approve!
My clients are happy with the design so I will keep you updated on progress
All for now
A bientot – yes we are off back too France soon – hooray!