I have always loved a topiary garden. As far back as I can remember I have loved all the architectural & quirky clipped shapes talented gardeners have fashioned from their imaginations. Have you seen the topiary at Levels Hall? isn't it fabulous! …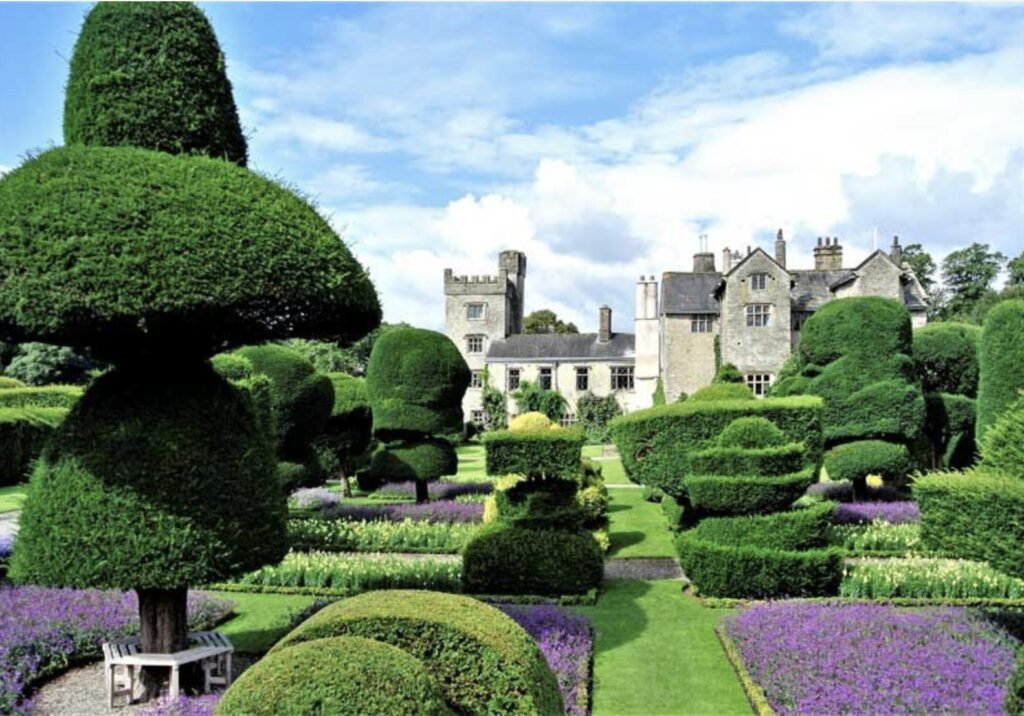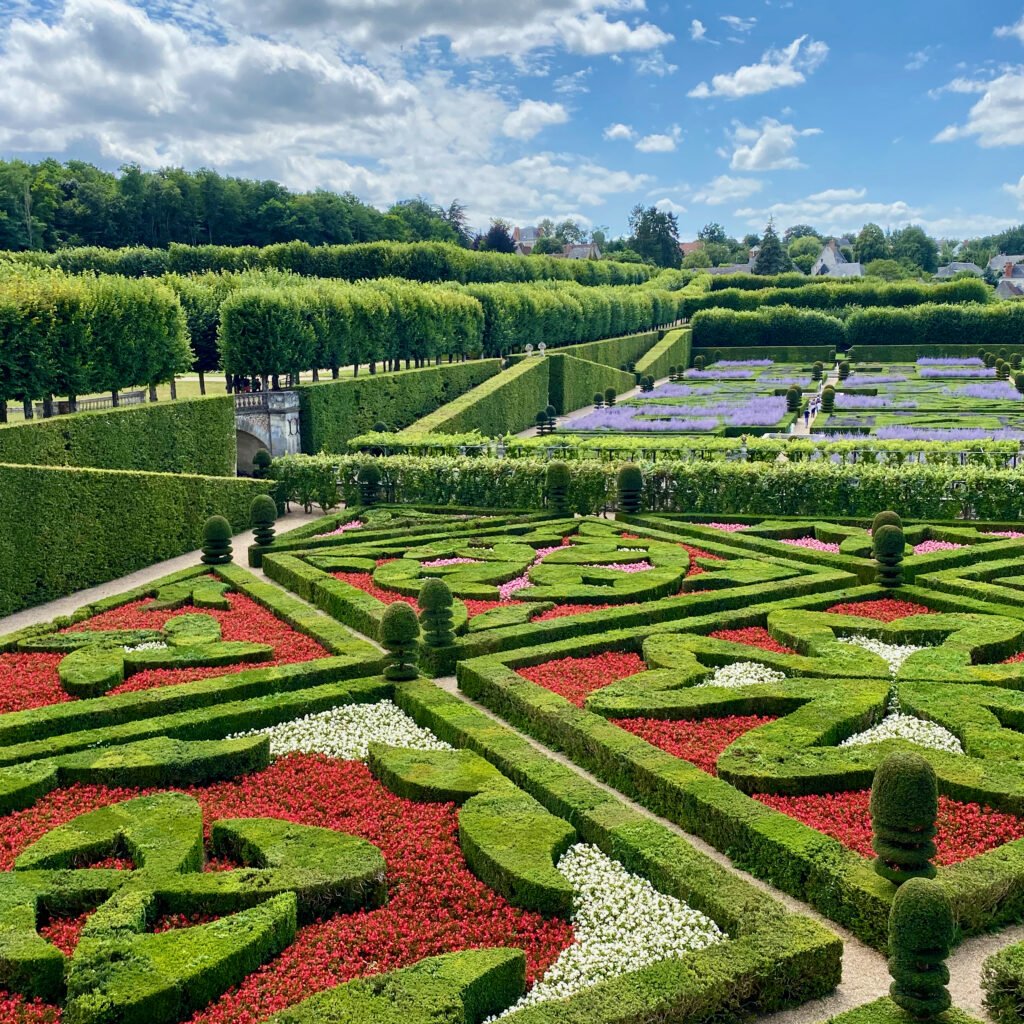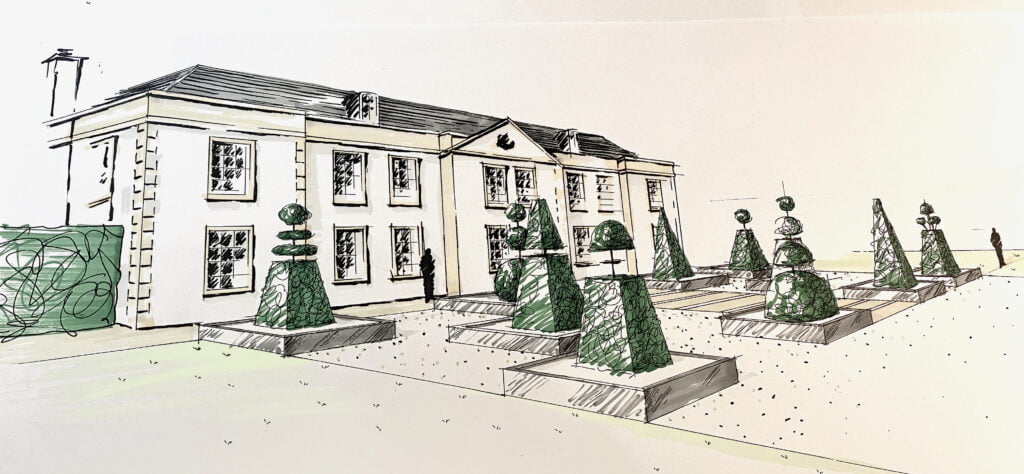 I now love to design my own knot gardens & parterres or add a selection of quirky topiary pieces to compliment a building or add amazing character to a garden. Above is one of my drawings for the front of a Georgian mansion in Buckinghamshire. The existing driveway is huge & the building really impressive but slightly overwhelming. My intention here is to provide an interesting connection between garden & architecture that is characterful, works year round & will be beautiful to walk through en route to the front door.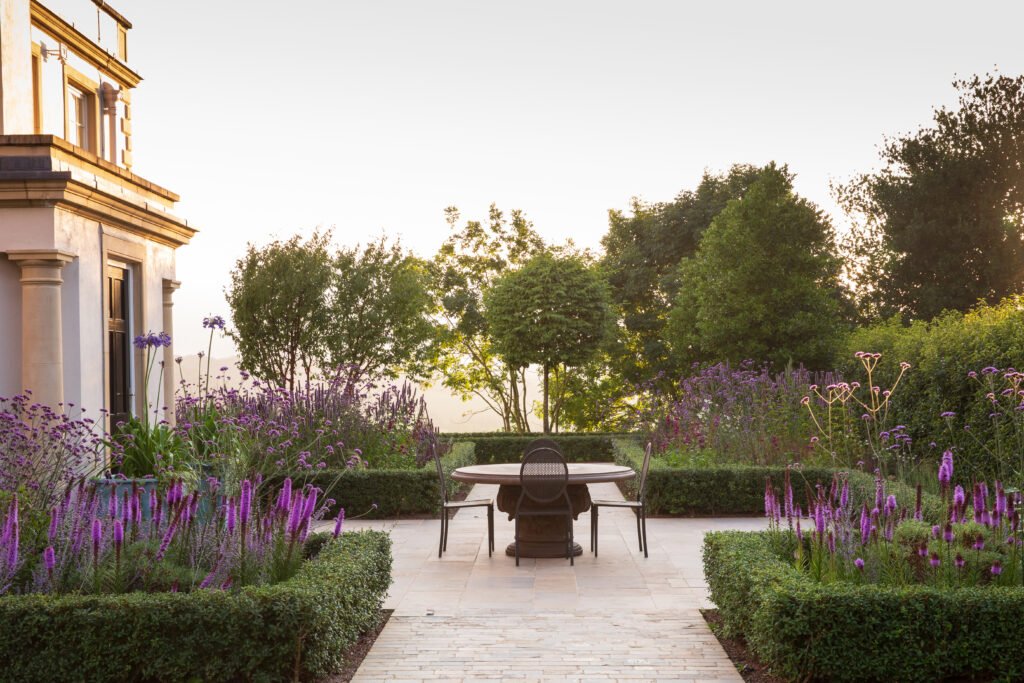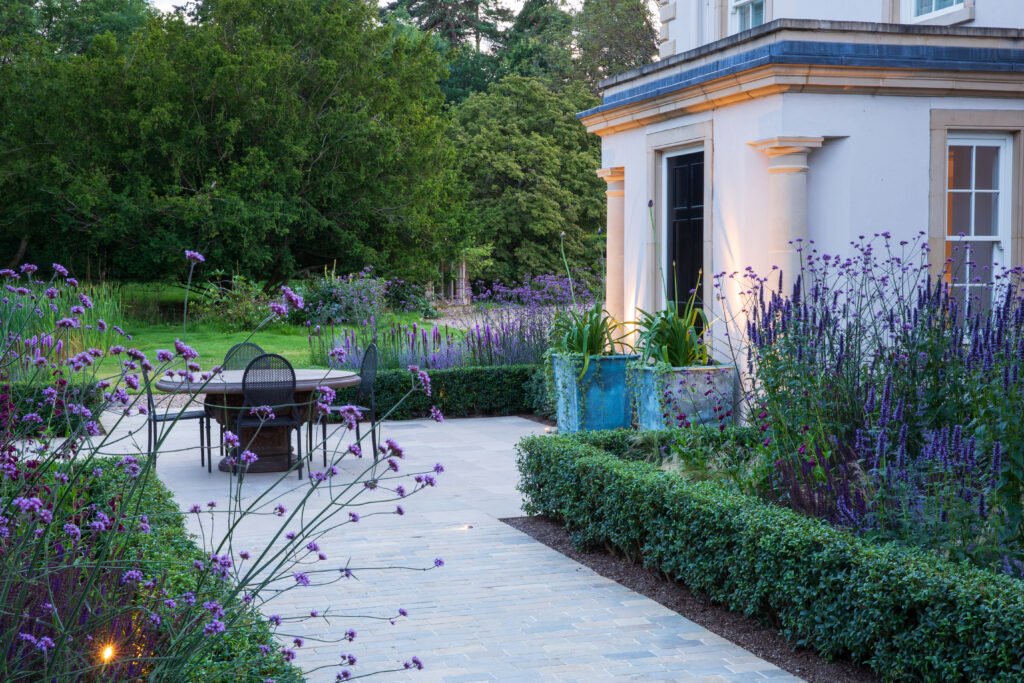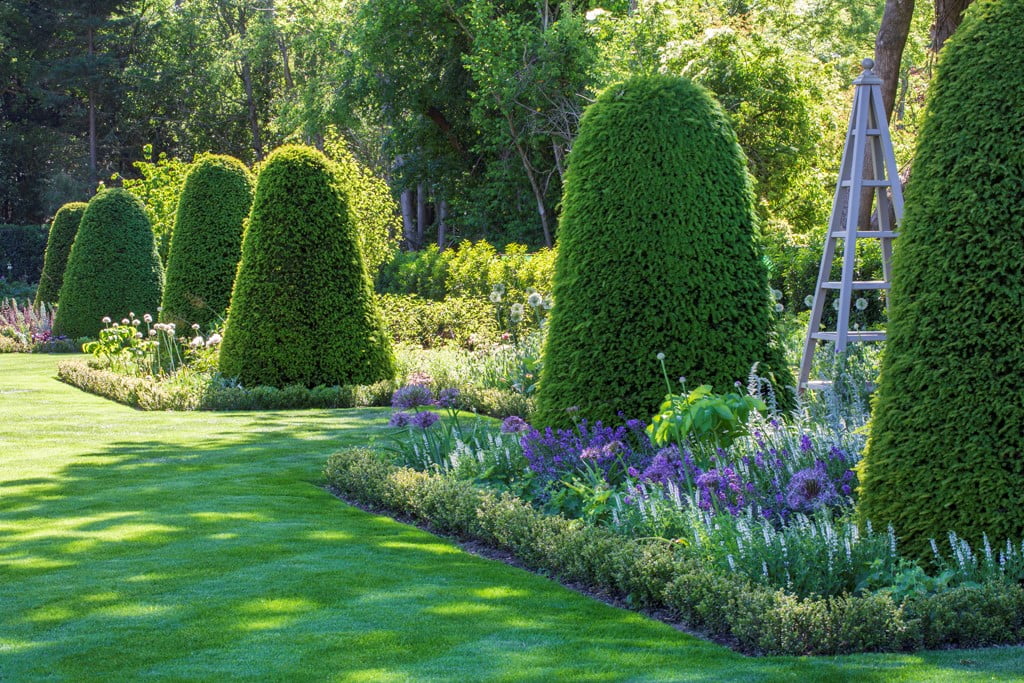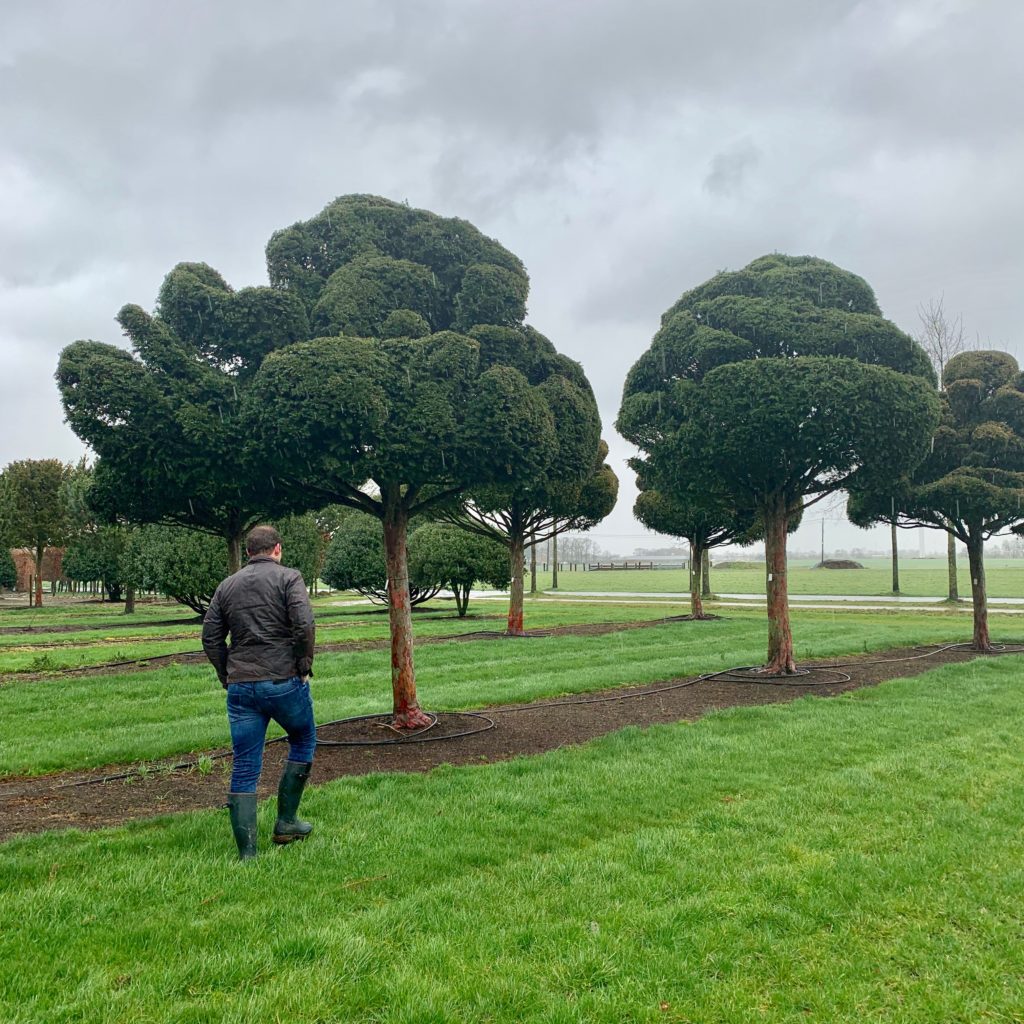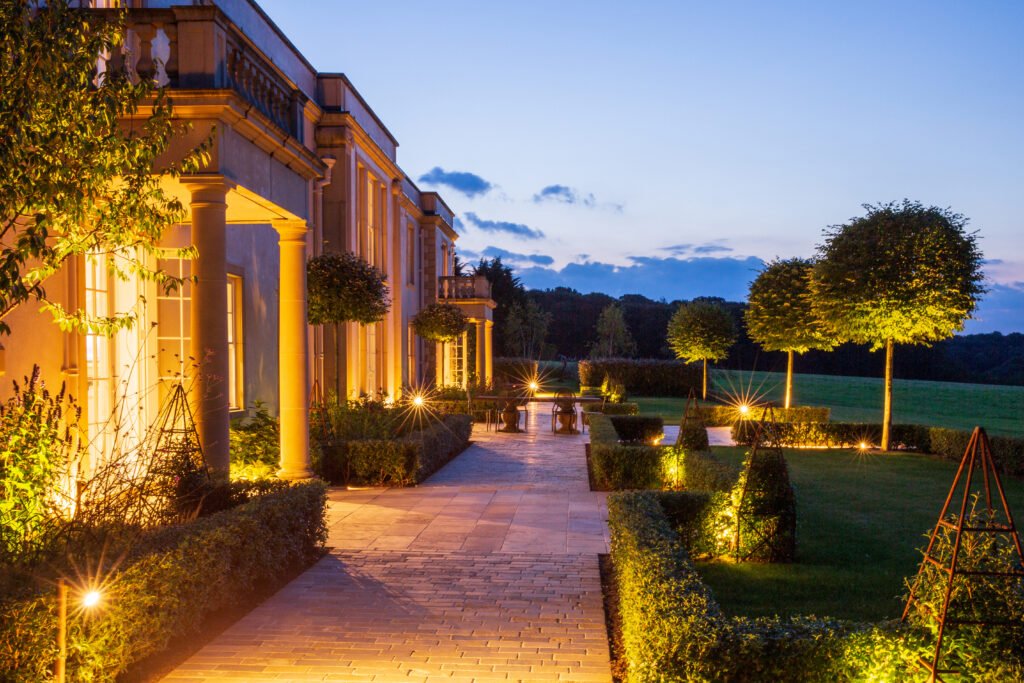 Topiary & parterres look amazing when lit too. This is an evening shot of the same house. The parterres I designed around this house called Pip's Place is all very simple which suit the glamour & grandeur of the building. This French style knot garden below however is within a walled garden beside a group of cottages that have been connected over time to form one house near Henley on Thames. It was such fun to design & my clients maintain it beautifully as you can see here…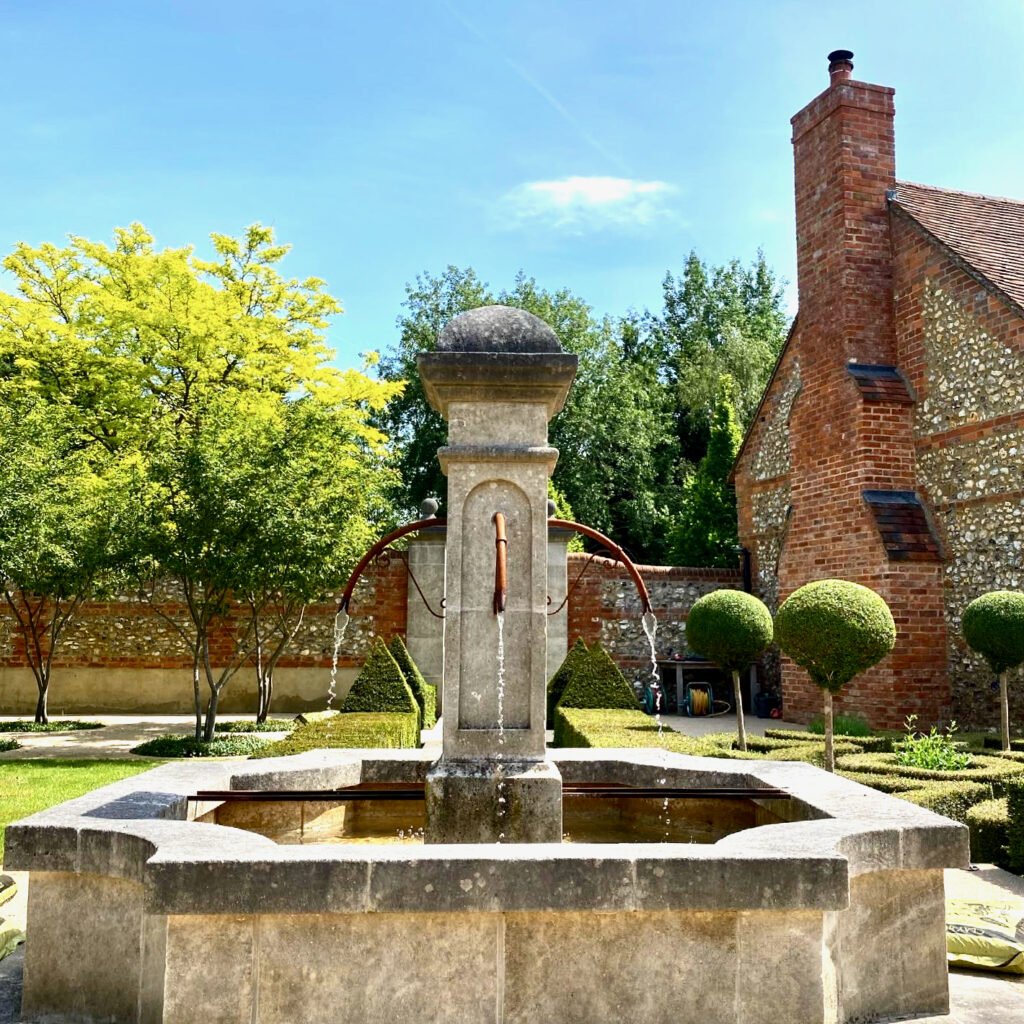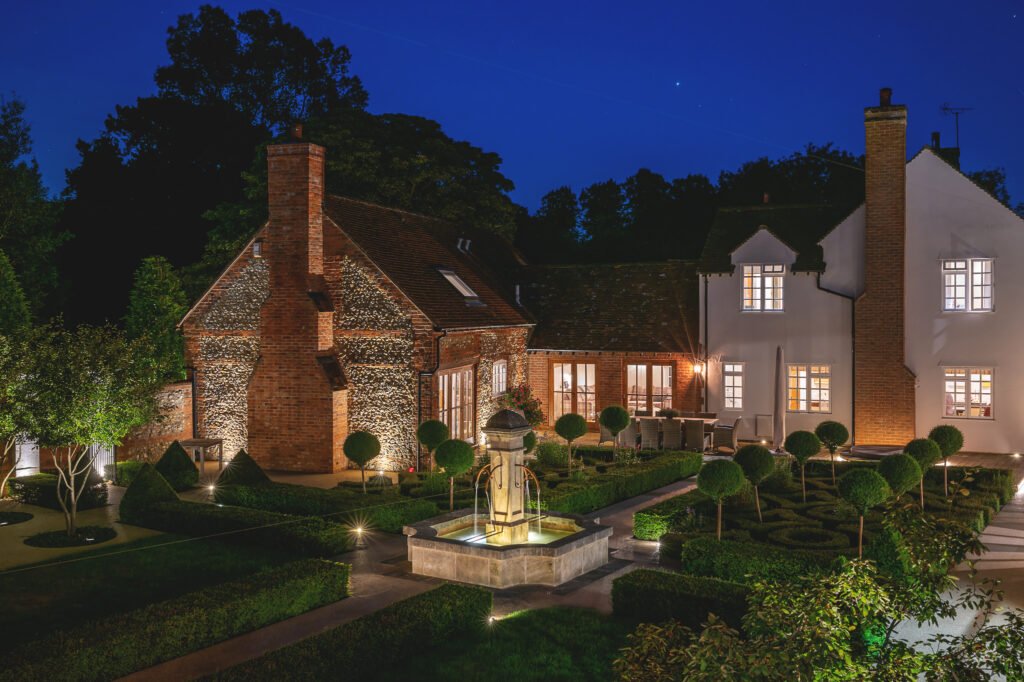 I get a huge kick out of seeing my drawings come to life & inhabit once barren spaces, but I also get a huge kick out of designing these knot gardens & parterres for my clients. It's bit like solving a puzzle! I love puzzles so they generally come quite easily to me but I do study traditional gardens too for inspiration. Here are a few of my sketches & plans..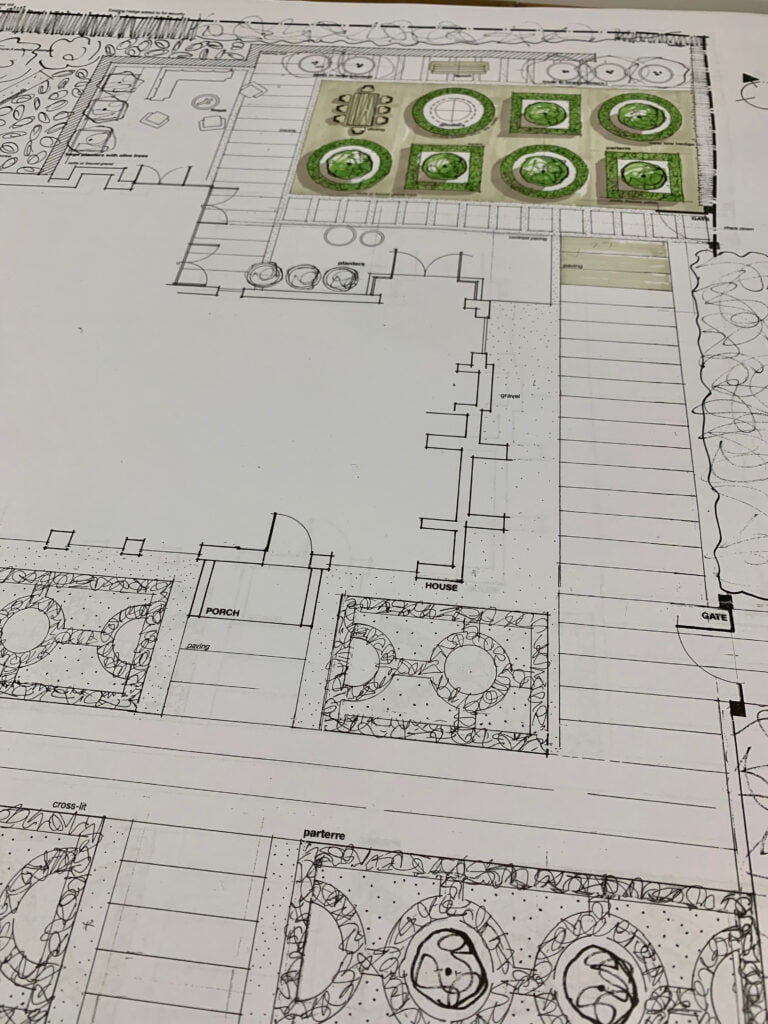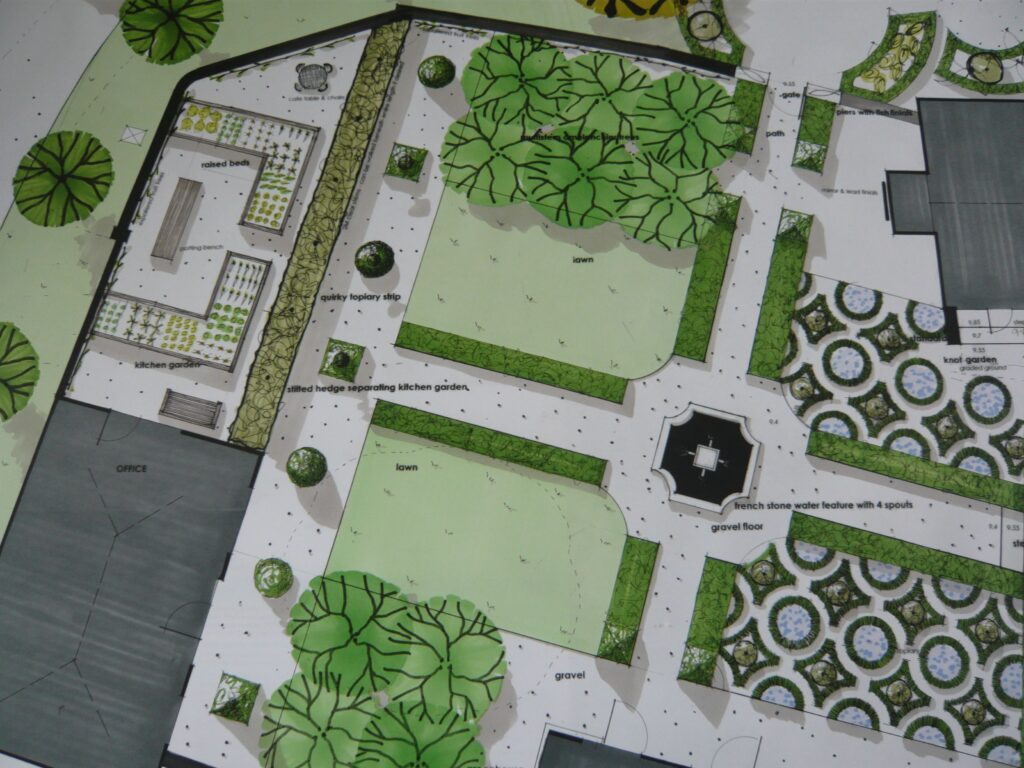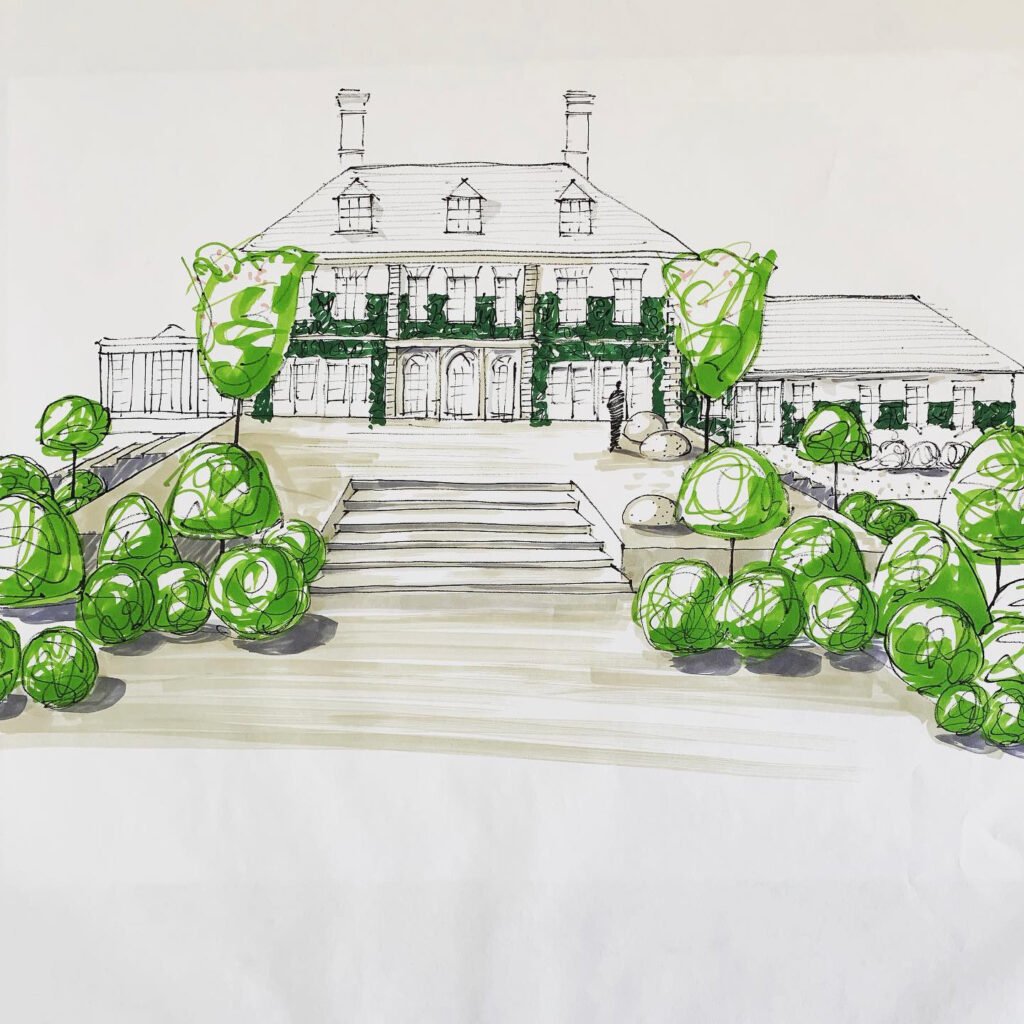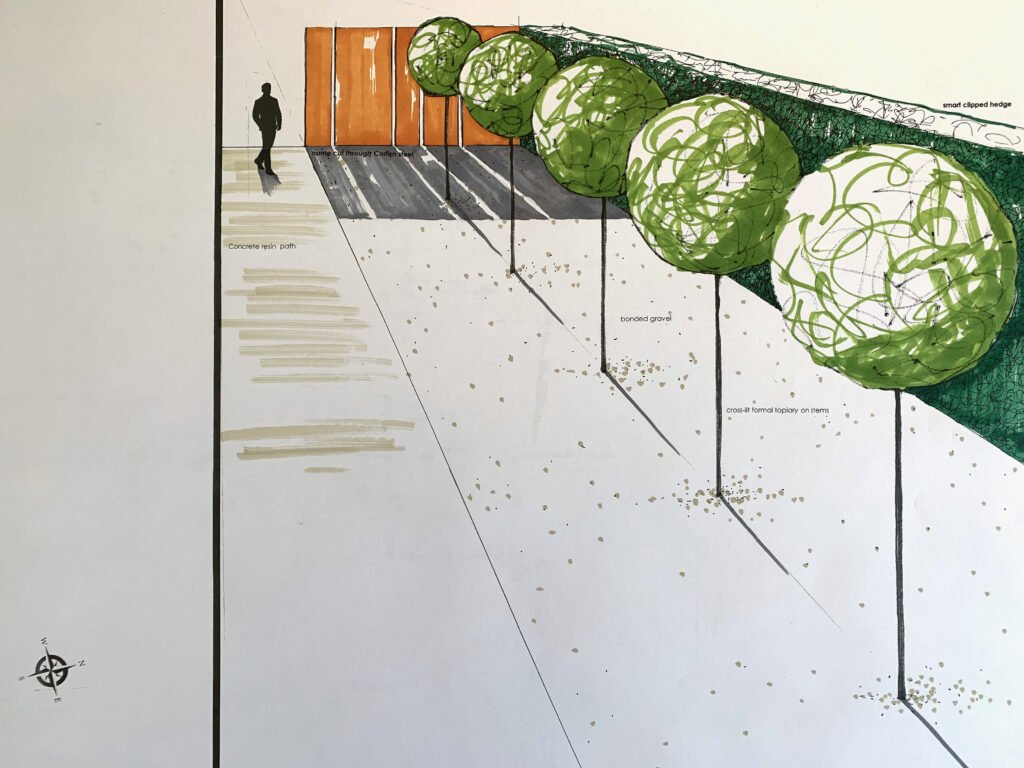 This one is a contemporary way of using topiary. A very elegant row of topiary pompoms beside a clipped hedge & corten panels that lead the way to the front door of a very modern house.
Finally a tiny courtyard I did in Berkshire. This is viewed from a glass extension. It looks pretty year round & yes it is uplit!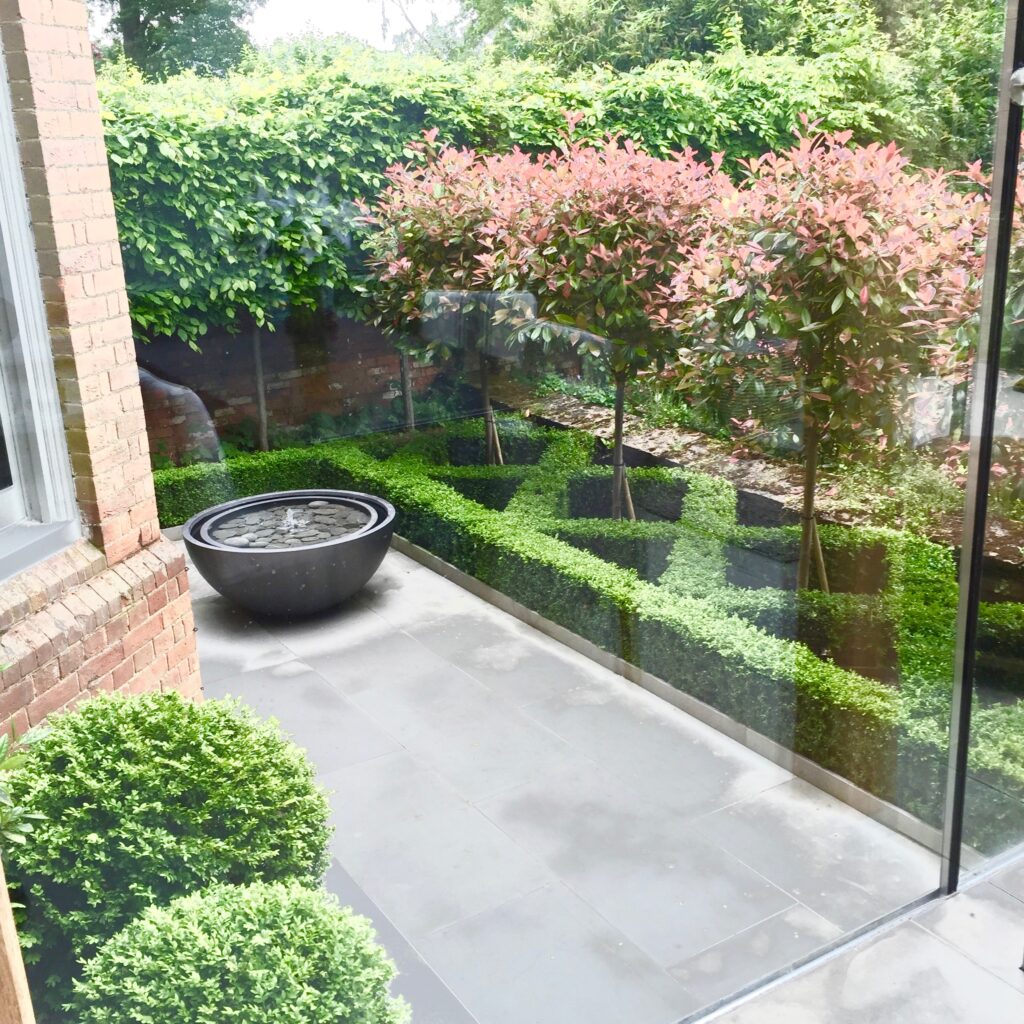 Did you know Medieval monks invented parterres & knot gardens? They called them embroidery for the earth & filled the shapes with medicinal herbs or roses. Brilliant idea – long may they continue – which they certainly will if my clients keep requesting them – being a garden designer is such a great job!
Til next time!