As a garden designer I'm always looking for ideas & assessing what other folks & cultures have created. Ideas come from all over the place so I take photos on my travels to refer to when I'm looking for inspiration.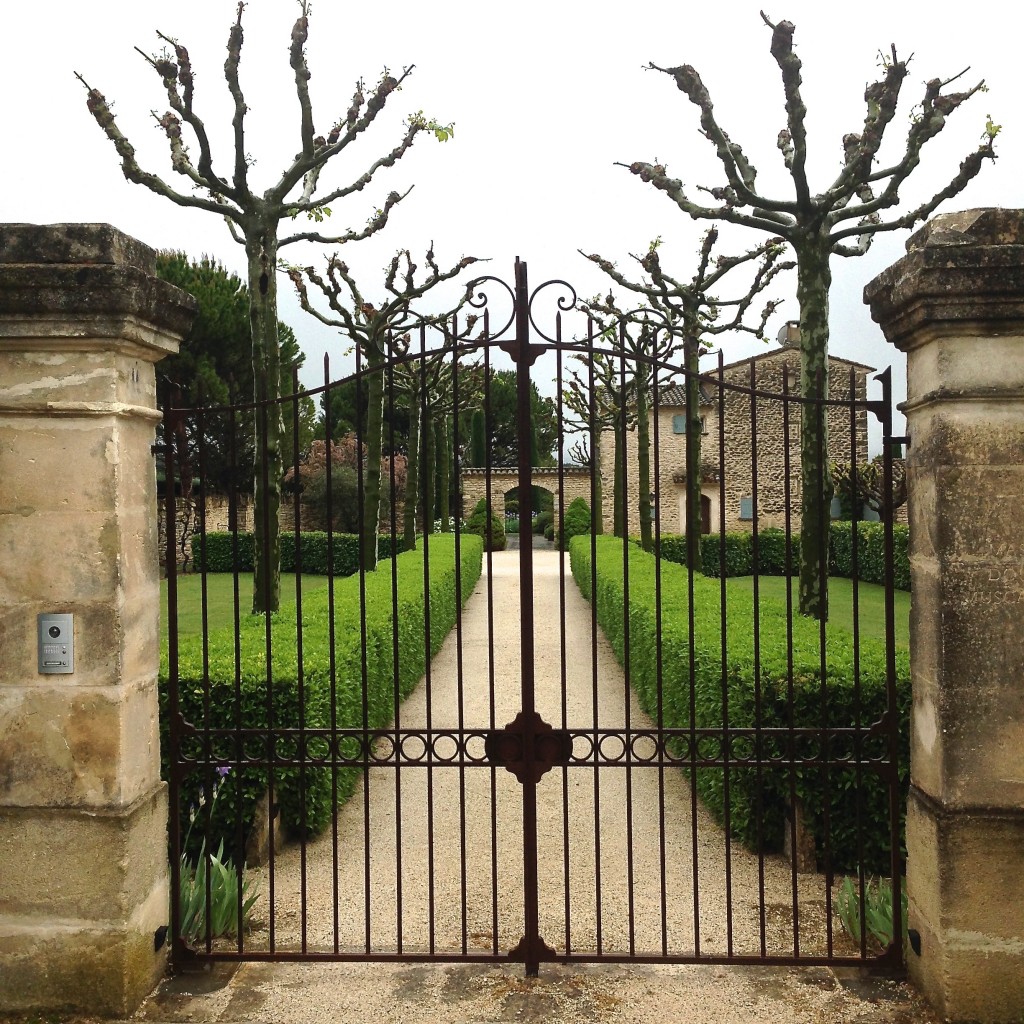 An entrance needs to 'set the scene' & reflect ones personality or status perhaps. We've just returned from a super trip to Provence & I just loved it there. It was all so stylish, I fell in love with their style all over again as I do on all my trips to France. We were driving down a little lane & saw this beauty above so I had to stop the car & take a photo. Understated elegance, smart, stylish & very orderly. Someone successful & in control lives there I'd say.
Sometimes an entrance is designed appear more humble in order to create a 'wow' when entering through a modest doorway. These three all do that & of course create maximum privacy at the same time. I love the fact that the gates completely fill the aperture & are so simple. The muted colours work so well with the stone you could easily place these in a Cotswold setting.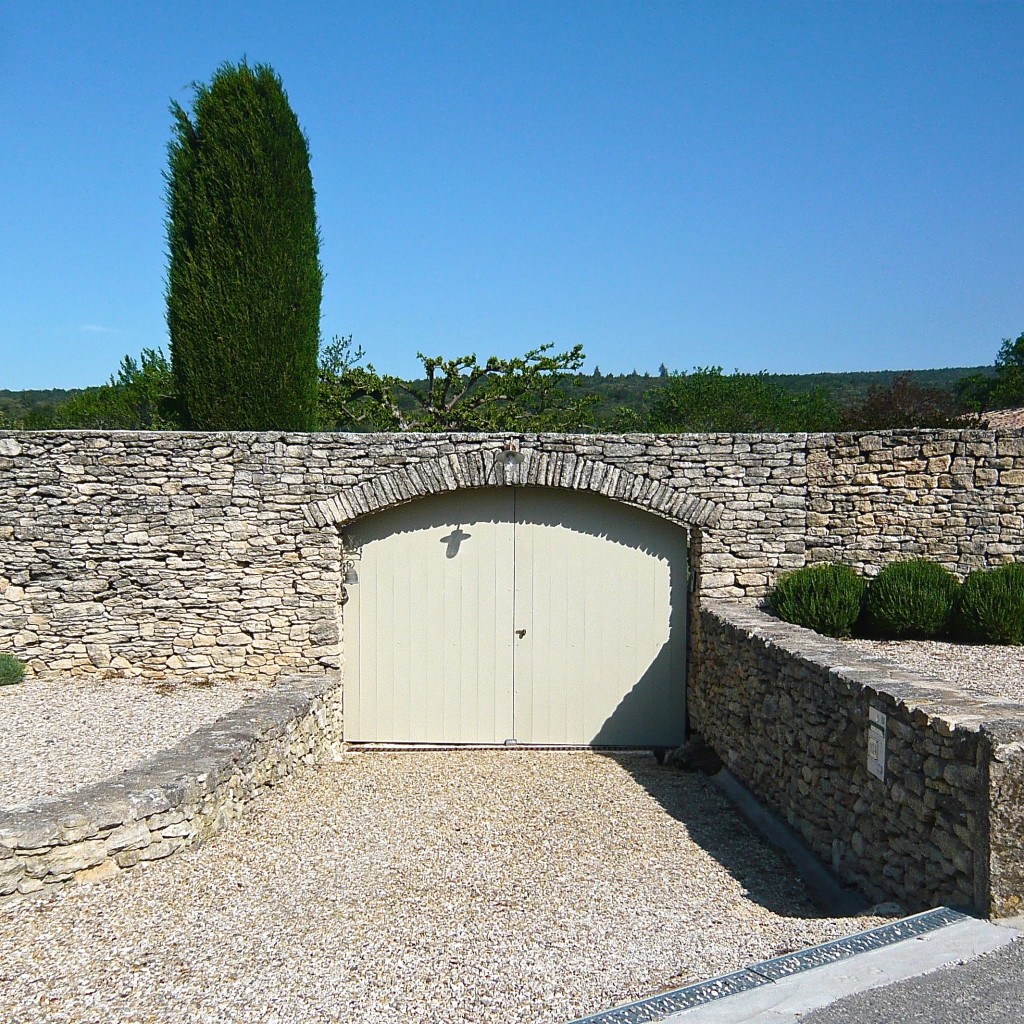 A hint of a beautiful garden hidden behind this splendid entrance. Again modest, simple & I thought very stylish.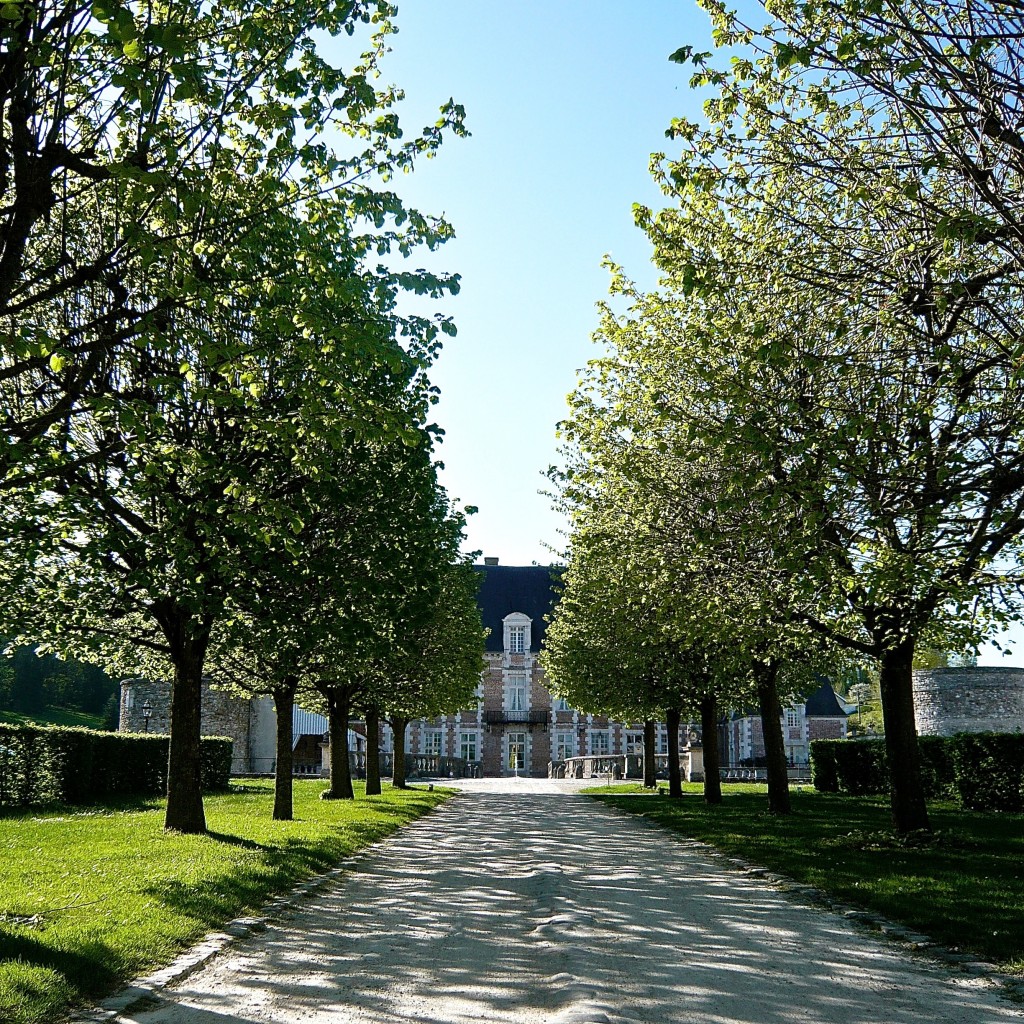 Not so modest here – this is a fantastic chateau where we stayed on our way to Provence. It clearly says – very important people live here! I loved the pollarded limes which feature throughout the area. I'm starting to use pollarded trees myself & have found some super ones for some clients in the Cotswolds where I'm aiming to create something sumptuous like this. I love to use strong sightlines & this is a classic example of a perfect one! The dappling is beautiful & creates essential shade in this sunny part of the world.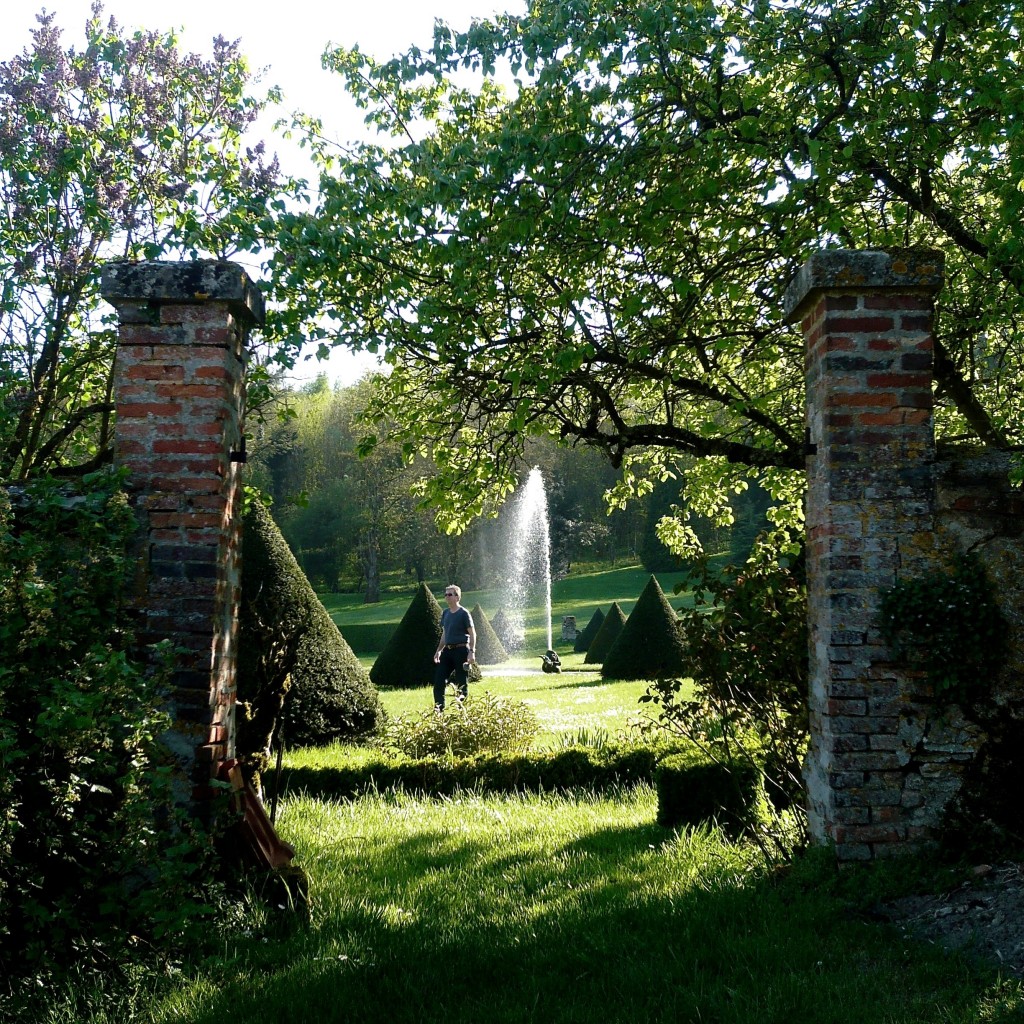 A sightline does not have to lead to a sumptuous property, here a slightly careworn set of piers lead the eye to this lovely fountain & great topiary. Slightly overgrown & a great surprise when you look through from a 'shabby chic' kitchen garden.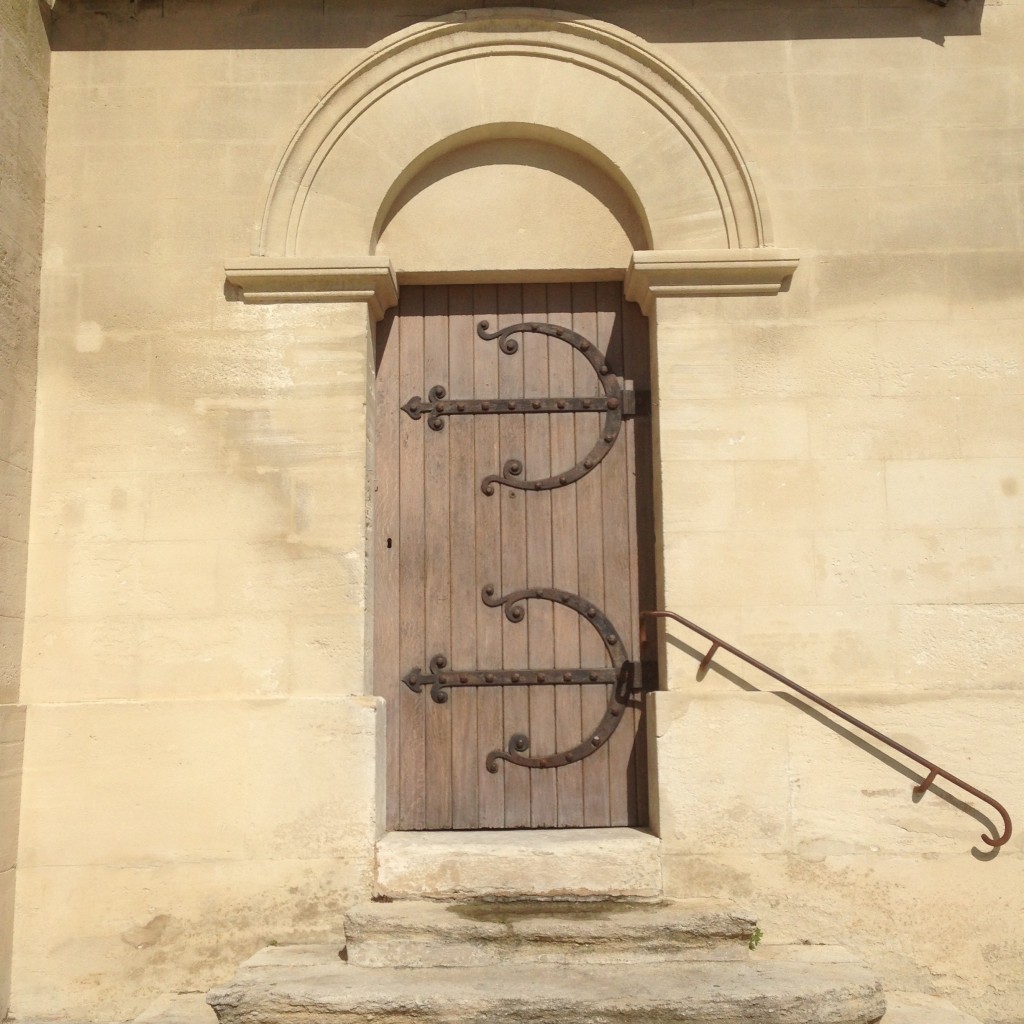 Last one! Sorry it's brief – I'm up to my eyes in work but it's great to share these lovely images. All these ideas are adaptable for our places over here which you'll see in some new work I'm hoping to post soon.
Until next time
A bientot