I design gardens throughout the year & they are built throughout the year too. Sometimes waiting until Autumn for cheaper rootballed or bare root trees is just not acceptable, so we buy them in pots year round. It's amazing what can be found & providing you have a team to help load & plant, plus an irrigation system to keep the trees well watered from day one, they should be happy. I buy at large trade nurseries around the UK…
Here's Rob again with a fabulous pleached fruit tree & Marnie (my friend who makes gorgeous green oak furniture) assessing beautiful trees for herself. We usually take photos to show clients exactly what they will get for clarity & we don't buy until approved – we reserve them instead. Sometimes clients want to come tree shopping too which is always fun…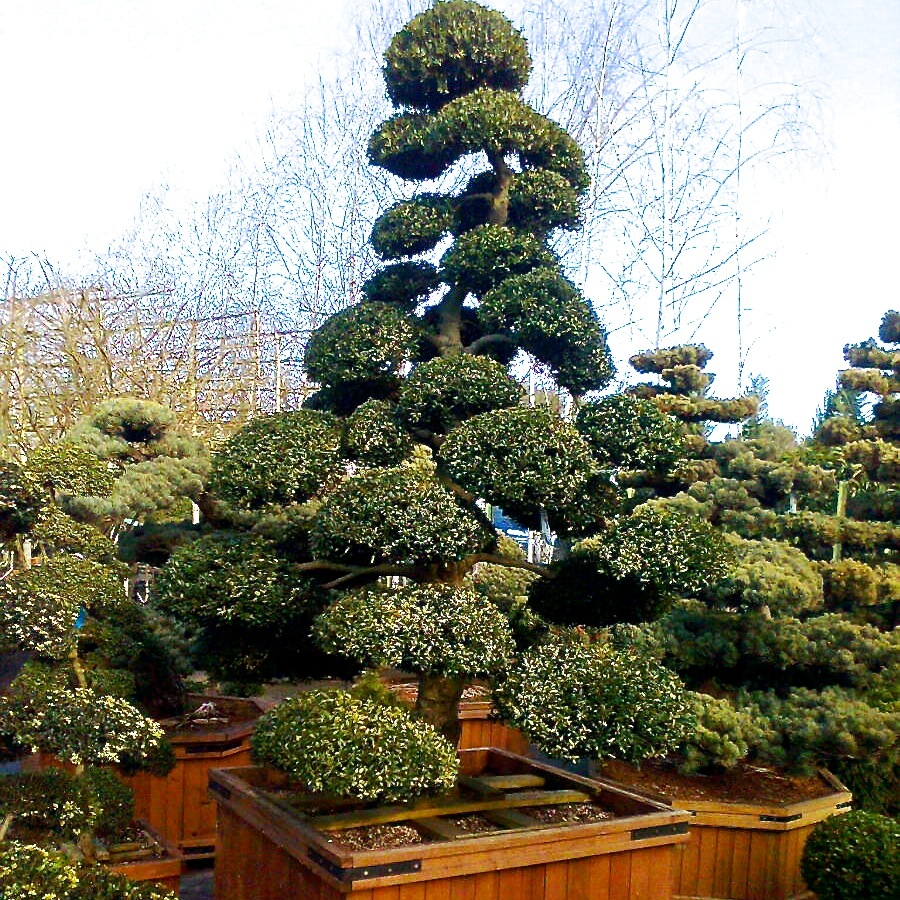 Here we are deciding on topiary for my clients Alan & Kirsten – which then went into their garden which I've named Zen in my portfolio (see below).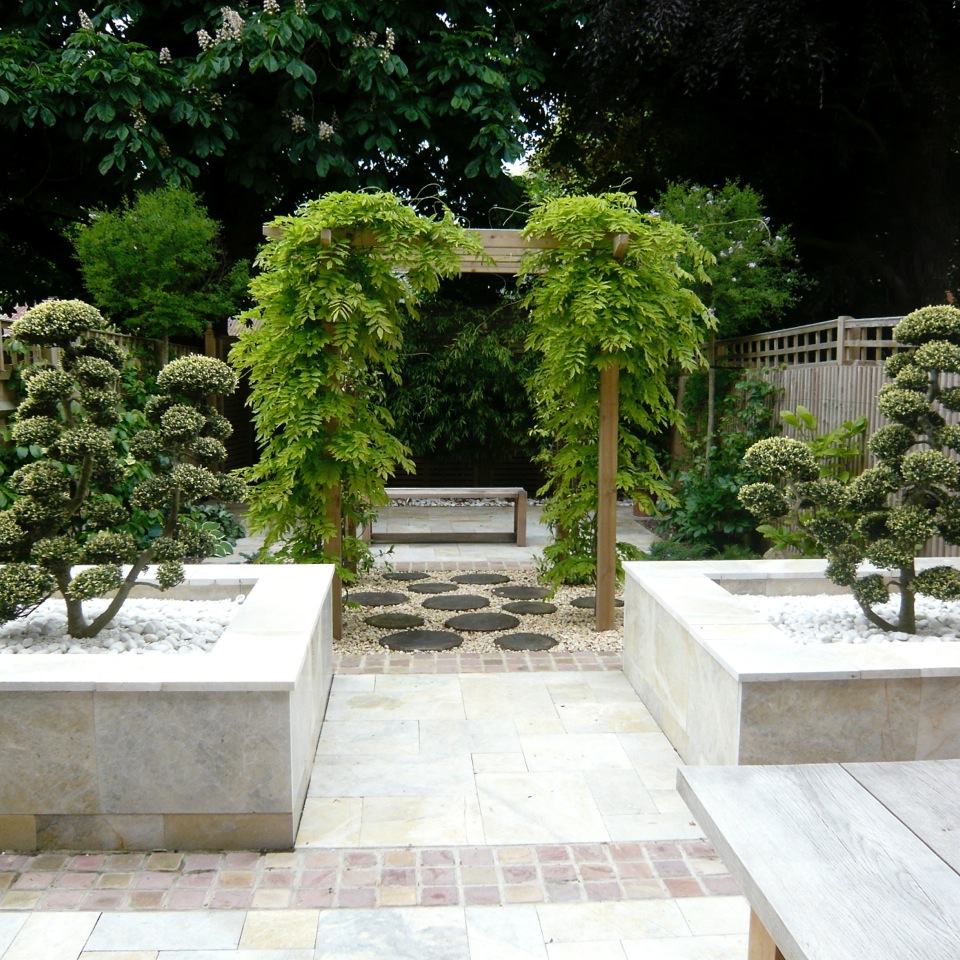 Occasionally, if it's a large enough order, we go to Italy or Belgium to choose trees & specimens for clients. It's fantastic! We have to take great care however as some specimens just won't be happy in the UK – or certain parts of the UK. I've had my fingers burned personally by losing 4 expensive bay trees. Anything bought in Italy has to be planted over here ideally in Spring in order to acclimatise to our temperatures gradually before Winter arrives. They may well need extra care & protection then too. We wrap stems in hessian & use fleece fabric if we have doubts – it's best to be sure. On the whole we've been really successful doing this & have had great results.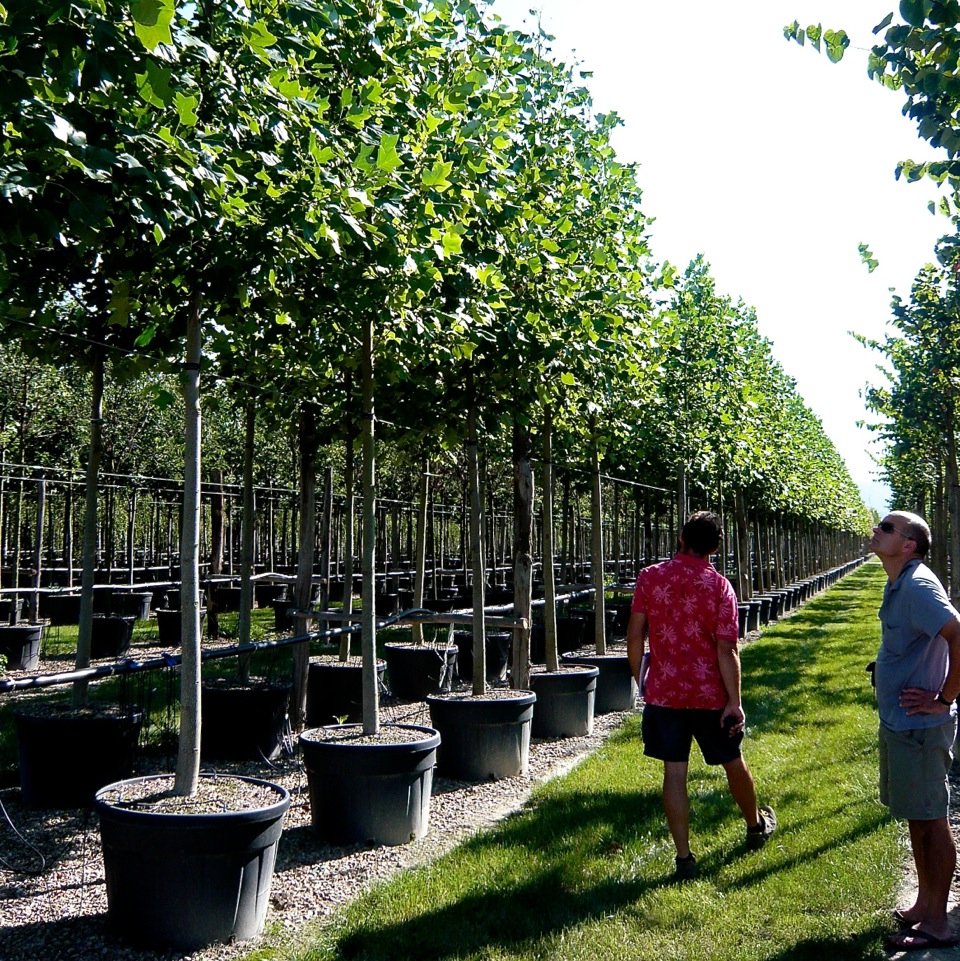 Aren't I lucky!!
These are Ligustrum jonandrums which they grow by the mile! They are tough, hardy & evergreen. Perfect I'd say! Just to prove they do survive – these are some we chose in Italy. All happy & looking amazing.
That's all for today. I'm super busy this week, but will try and tell you all about it!