I love to decorate the place at Christmas although I'm not massively traditional & tend to go more minimal than maximum!
We dragged in an old branch to form a quirky christmas 'tree' in the hall which I've decorated with little birds made of tweed & linen. Little pears add the colour – lime green – my favourite which I've echoed elsewhere in the house too. As it's quite a tall hall I've used quite a big branch to reach the ceiling. My husband thinks I'm mad but seems to think that's what living with a designer is all about!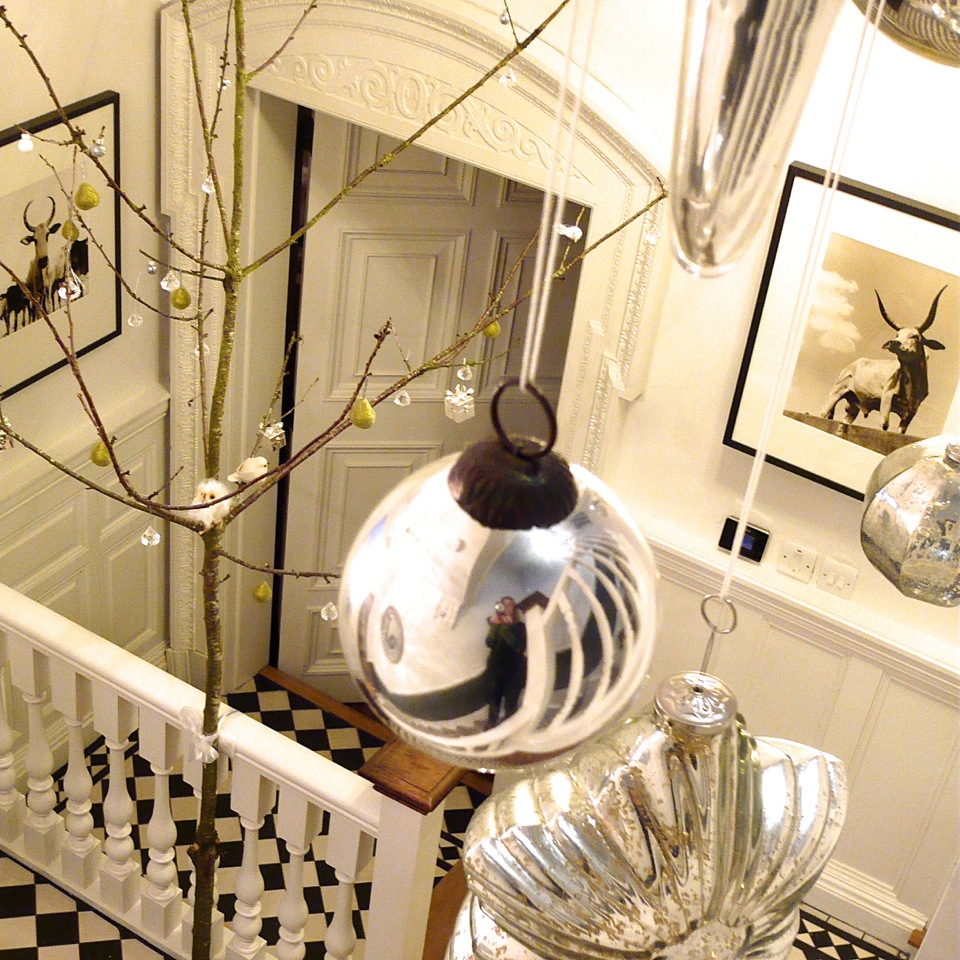 Here's my little tree reflected in an old mirror. I love it & it was free!
I've echoed the colours in the wreath too. This one I bought years ago from a lovely shop off the Portobello Road & I just put new ribbons & baubles on it each year to suit my taste.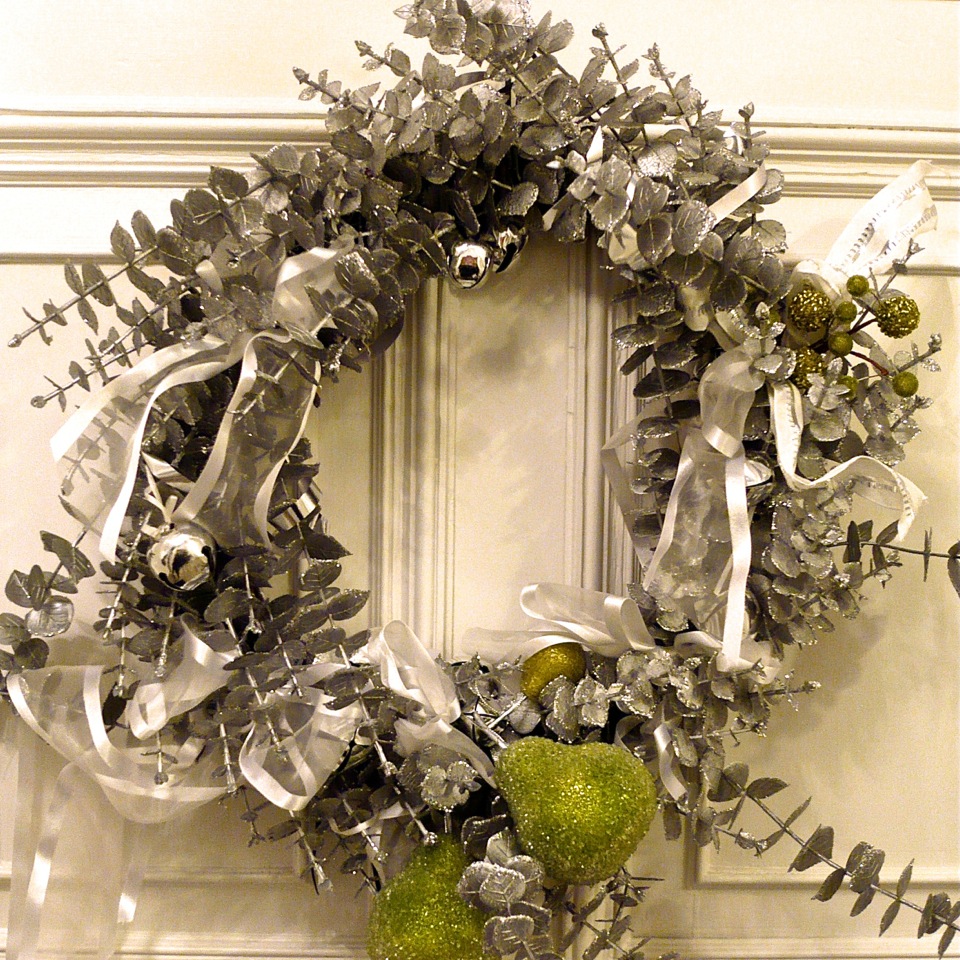 Similar with the one on the outside. The base is a really good fake yew which I add to each year depending on what's around. This has lots of trailing ivy which is really pretty. The artichokes were last years crop that I dried & sprayed. Again – all free! I had a lovely afternoon playing around with it whilst it rained outside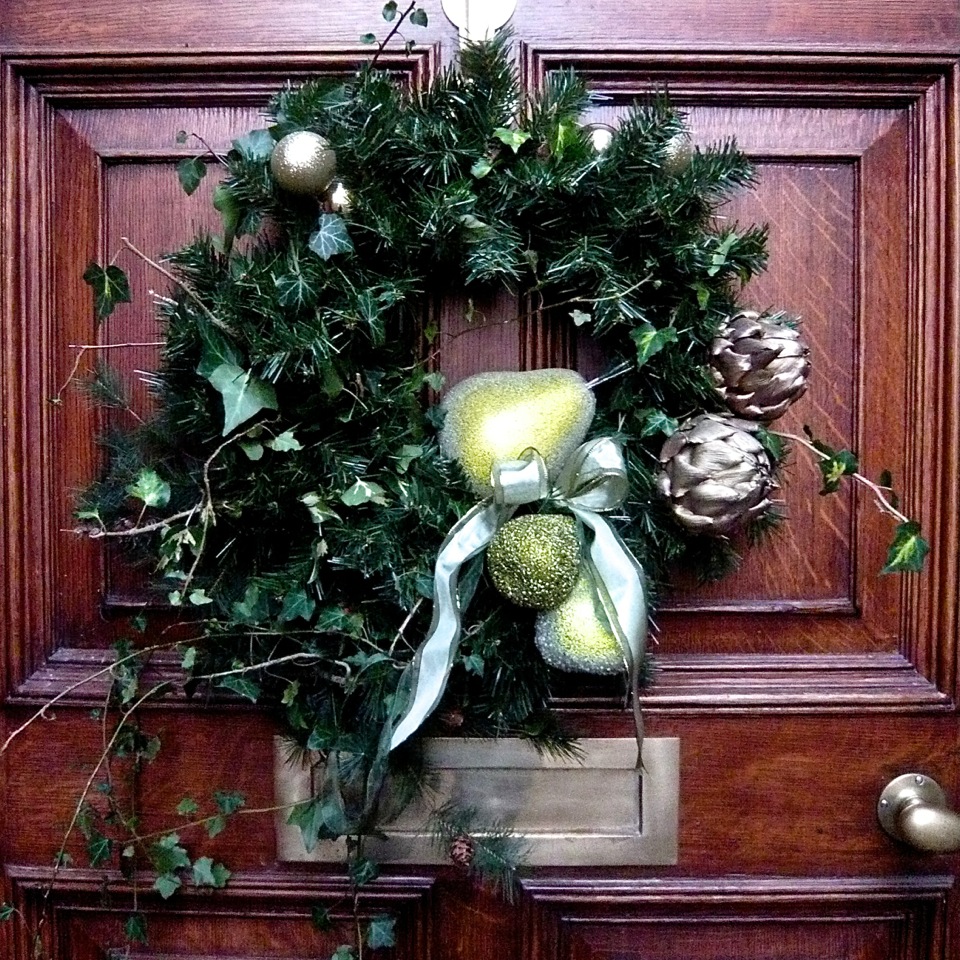 Tomorrow's post will be about our knot garden, but I don't want to give too much away, so i'll just see you tomorrow!