I've a contemporary scheme currently being built by Tom & his great crew that I'm so delighted with I thought I'd share. It's a long garden that used to have virtually nothing but lawn & my scheme divides the space into interesting defined segments. Sketches are above & at the top. Below is how it was.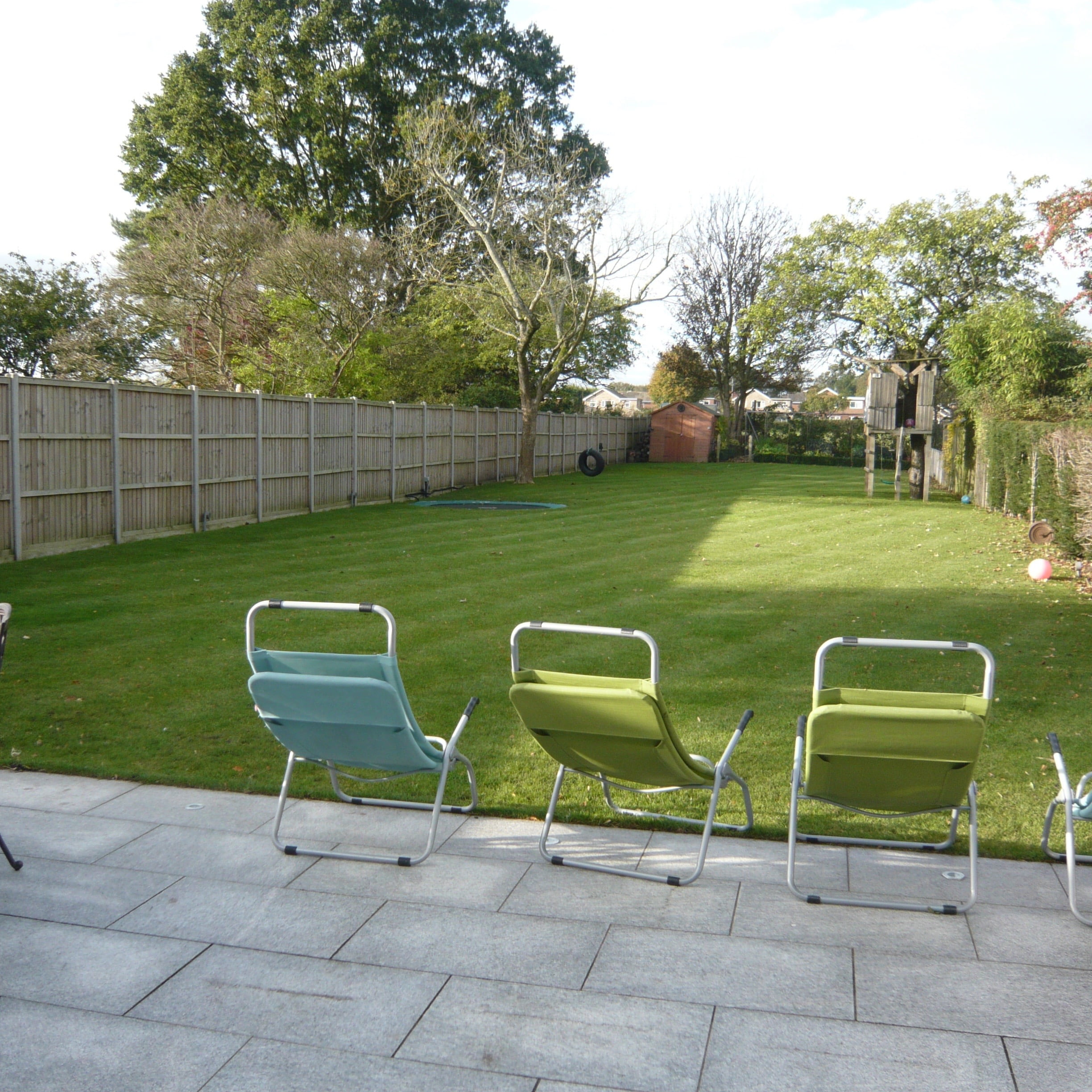 As you can see there really wasn't a great deal of interest, but for me a blank canvas is a brilliant start. I really wanted to break the space up into interesting chunks & give it a personality. My clients love contemporary & wanted clean lines to match what they had done inside their refurbished house. Their daughter wanted somewhere better to play & a swimming pool was high on the shopping list too. They already had a granite terrace so I've reused that elsewhere for continuity including bullnosed around the new pool.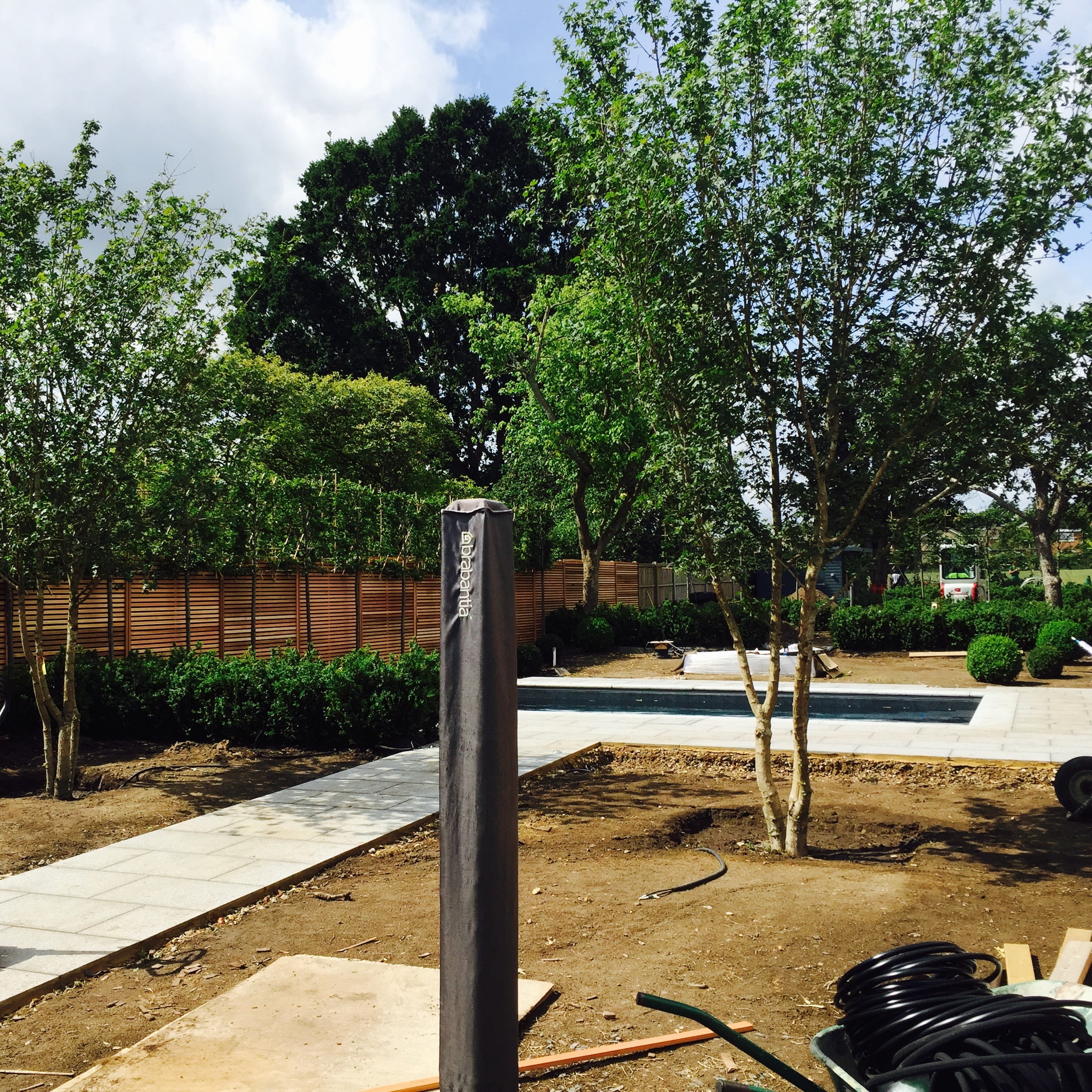 Here it is so far (sorry about the washing line!). As you can see I've put 2 mature acers in as it desperately needed some height & maturity. These really work & will be stunning year round – particularly in autumn & when uplit in the evenings. There's going to be a large shade structure in powder coated steel beyond the pool that's kitted out with lights, speakers & a state of the art sound system (that's my clients line of work) so it will become entertainment central!
I'm not massively keen on pool covers as they can not only be a trip hazard if the stretched canvas/tarp types are used but really spoil the look of it too. Our winters go on for a long time so I feel it is really important to get this right, particularly when the pool is such a focal point. This one will have an automated cover that will slide quietly & smartly below the paving level. Turquoise pools can look cold in the British light too so I tend to go darker to look more of a reflection pool as we've done here.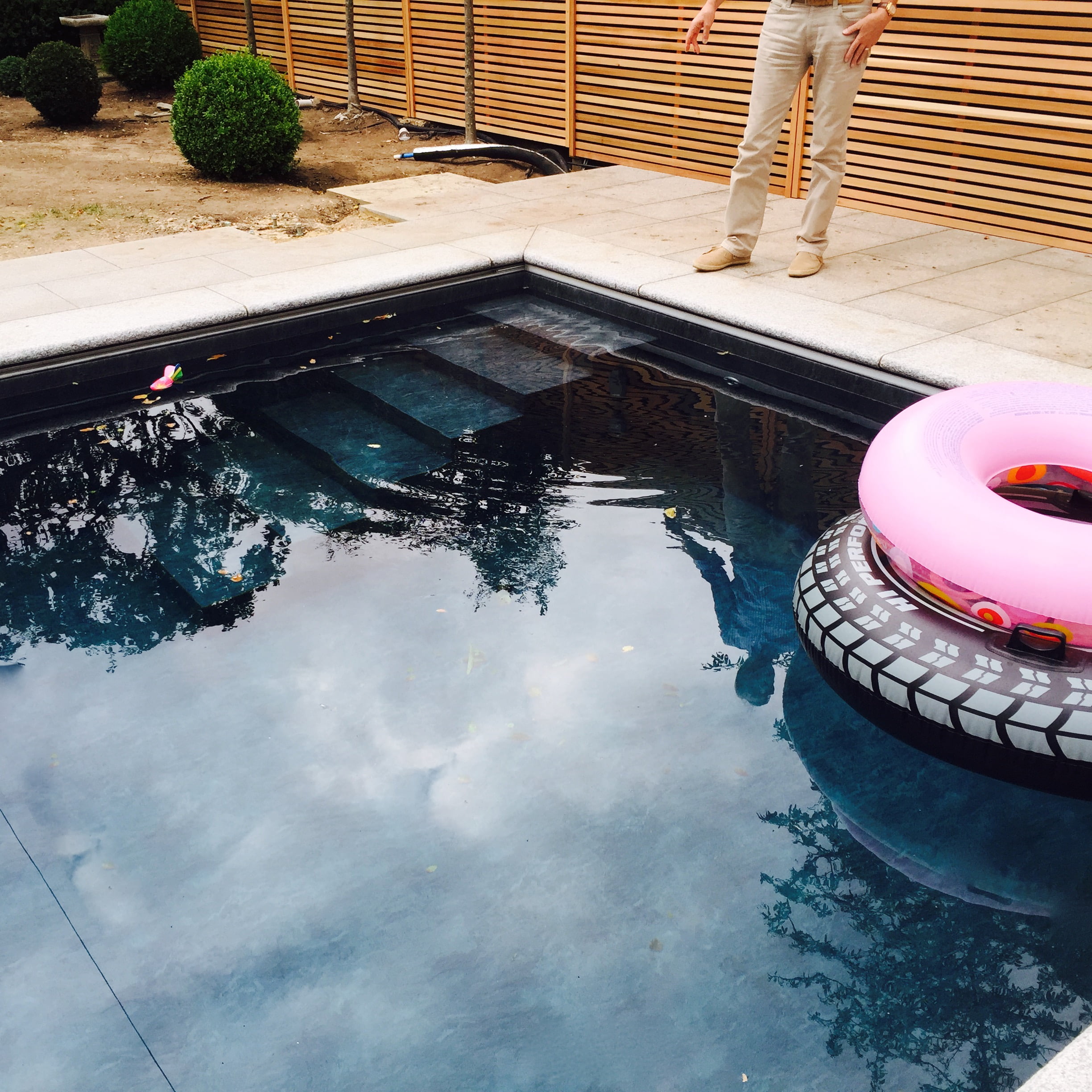 As you can see it's getting used already despite it still being a bit of a building site, but the heating makes it even more irresistible so I don't blame them. If I was going to swap my garden for one of my schemes this would be on my list as it will be very stylish, simple & easy to maintain & of course perfect for entertaining. The lighting system will be amazing so I look forward to showing you pics of it looking complete & splendid in its full evening glory – not long now – hurry up Tom I can hear my clients pleading 😉
Update 10th September 2015 – we're nearly there!…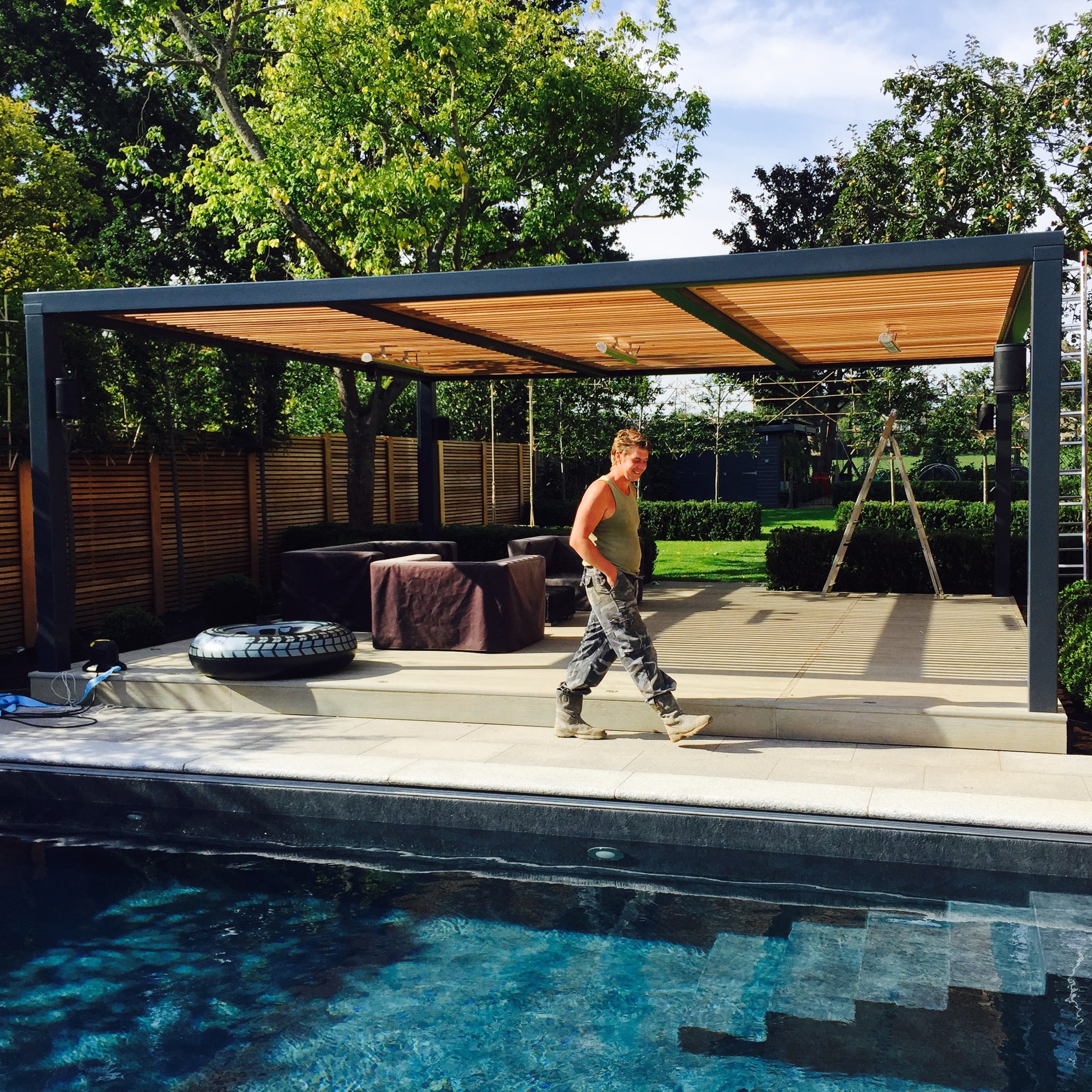 ttfn
Jo