Apologies for radio silence!
Sorry I've been quiet of late. It's not that I've nothing to say or show you, I'm just completely up to my eyes in work. It's all good though & exciting too! Here's what I've been up to then I must get on – I've a presentation tomorrow.
I'm working on a commercial scheme – eight new dwellings near Henley on Thames. Part of it is a refurbished water pumping station which is nice to be involved with. It's out in the country & part of the attraction is a large tract of countryside attached which is great for new home seekers. I'm creating seating & picnic areas within that, a smart parking area with trees & turf to reduce its impact & a courtyard garden for each new home. The parking area is my pic today – not wildly exciting but it will function well & give the residents a green outlook. More pics when I've presented it all to my clients.
I've been to survey the Moroccan project with Rob & his theodolite which I'll be working on next. Our client Mary is delightful & it turns out is great friends with another client of mine from Henley whose garden I did about eight years back. Then I've been helping our friends with their new venture. It's called Piper Chatfield & I'll tell you more when it's ready. I went to see a gorgeous arts & crafts house in Caversham on Friday. Lovely clients too so I'll keep you posted on that one! I've completed my scheme for my project in Oxford so now we can press on & get it built – so excited! I got a super email this morning from Paul; project manager "JO, I have just read your notes and think that the way you present your work is truly fantastic" How fab is that?
I'm off tree & plant tagging at Europlants on Thursday so will be back with more news after that. All for now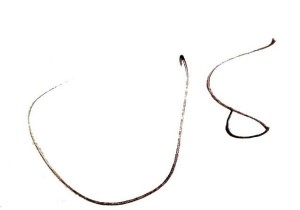 Paul