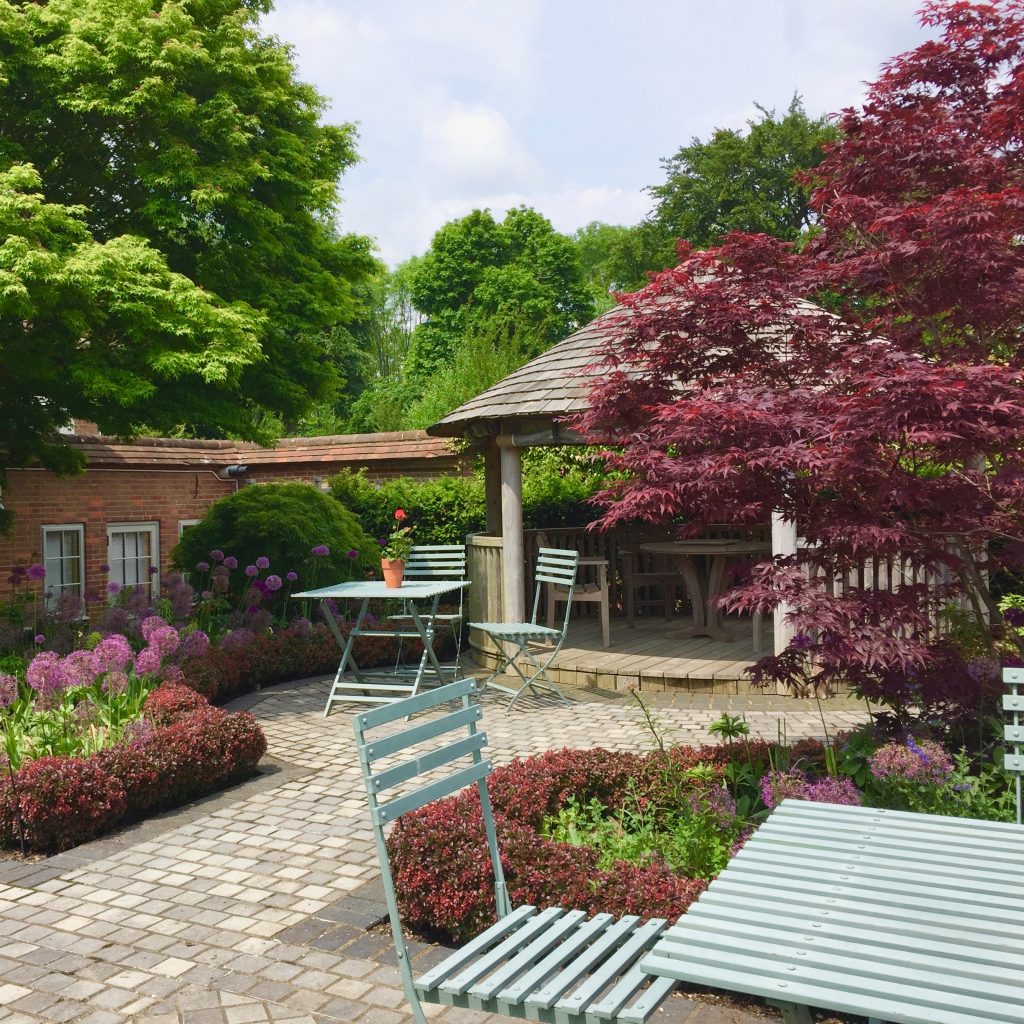 This is the lovely purple garden around the Breeze House at my client Jane's garden. It was one of the first things I designed for her some years ago now & it's been one of my personal favourite areas. I'd used the purple berberis 'nana' successfully before instead of box edging & here I used it to link with the Acers to tie the whole thing together. Indeed it was much admired last year at the open day. The largest Acer is original & we added more to complement it & settle the Breeze House into the area.
Rather like redecorating, last summer Jane decided she wanted a change. She'd admired some of the delicate gravel planting at Beth Chatto's garden & asked me to come up with something new using them as a starting point. We went to the nursery with Rob to have a look & see if new ideas appeared! Jane & I played around with plant pots in the sale area & I mooted the concept of planted ribbons through gravel – similar to the idea I had used for her boardwalk but far more delicate here with mostly low growing plants & tiny flowers. Over a very delicious tea with Cake I sketched out a layout on a napkin & we went from there.
I produced several layouts for Jane to look at & took the opportunity to extend the bed at the same time. In addition to this area being a social hub, it is also a transitional spot leading to the cutting garden. It was essential therefore that it looked excellent year round. I thought it could appear as a stylised painting reminiscent of Piet Mondrian whom I'd studied & admired at Art College many years ago.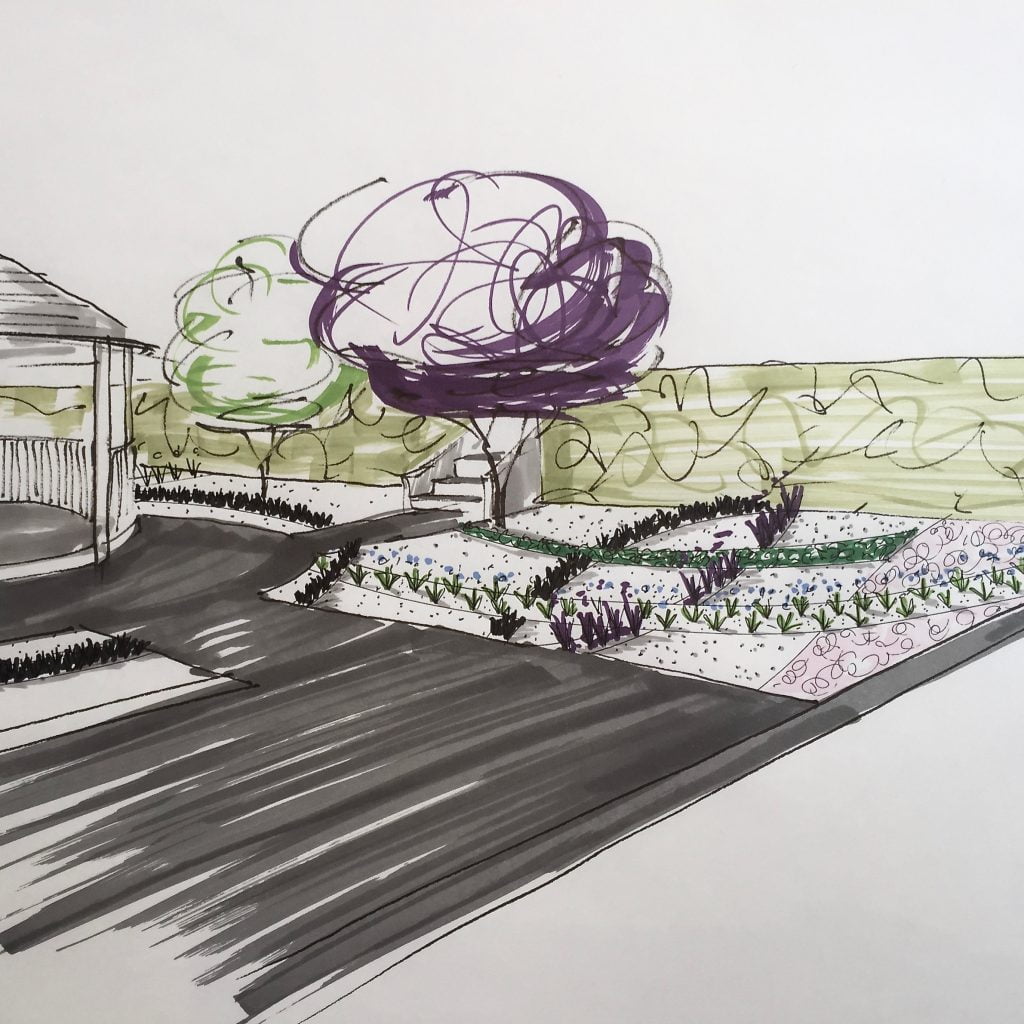 As you can see from my sketch I retained the Acers & simply painted a picture beneath them. It took a while selecting plants that might be suitable for the sunny portions & partial shade beneath & behind the trees – here is my original suggestion. The photo of the sisyrinchium pots was taken at Beth Chatto's nursery where the concept evolved. Jane picked them out as a must together with the Erigeron 'Dimity' which she absolutely loves.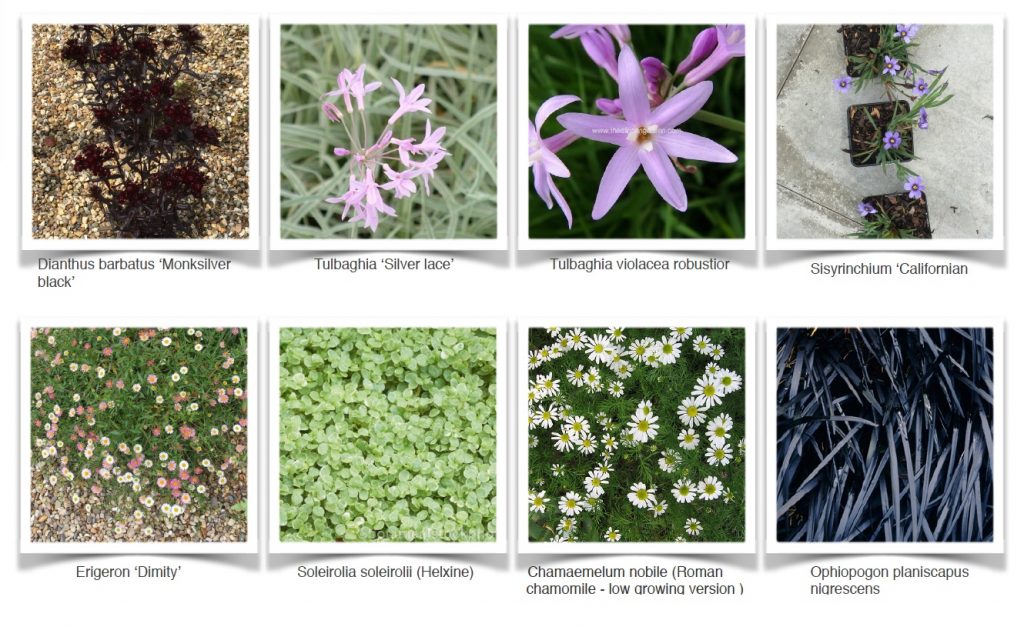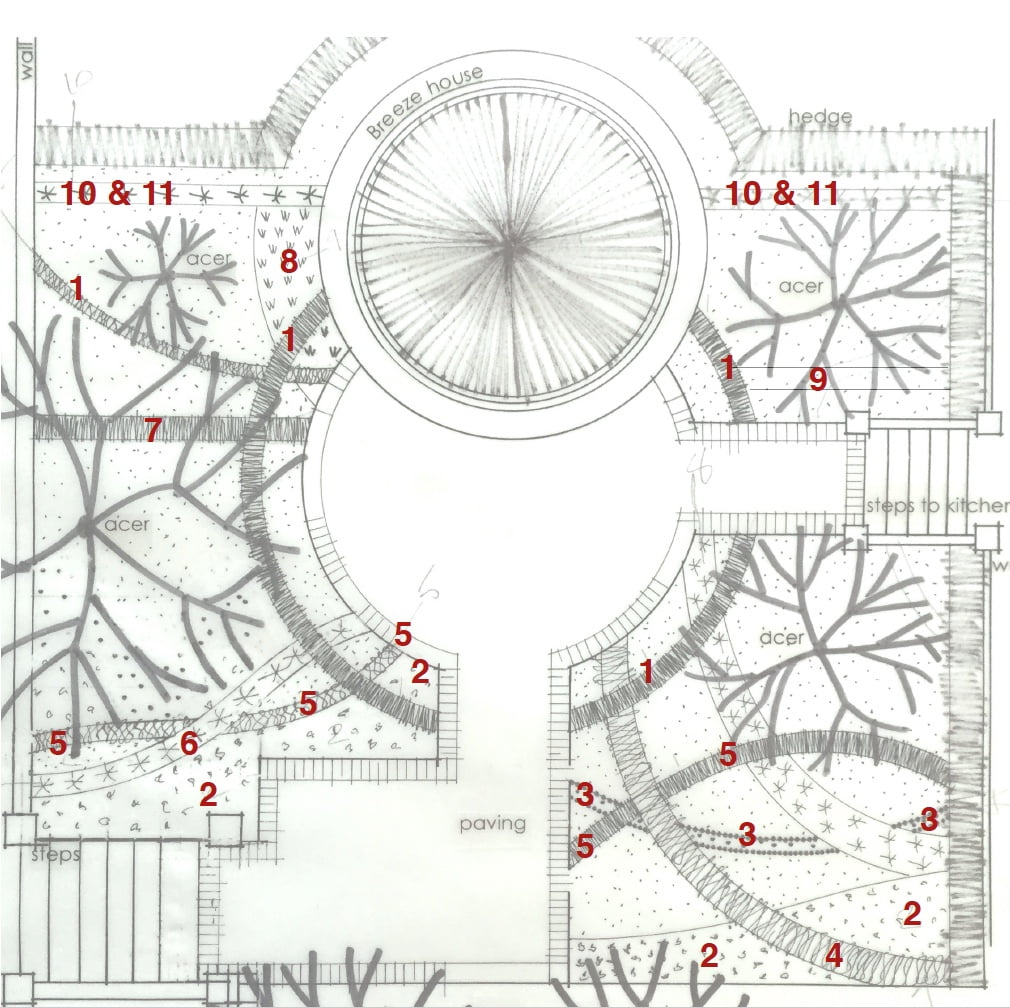 Following my diagram Robs' team are now at work planting & spreading stones. The metal edging will ensure the plants remain within their smart ribbons to maintain the clean sweeps I envisaged. I was there this week & it is looking very exciting. The gravel creates a really striking effect & once the plants are out & establishing it will just look better.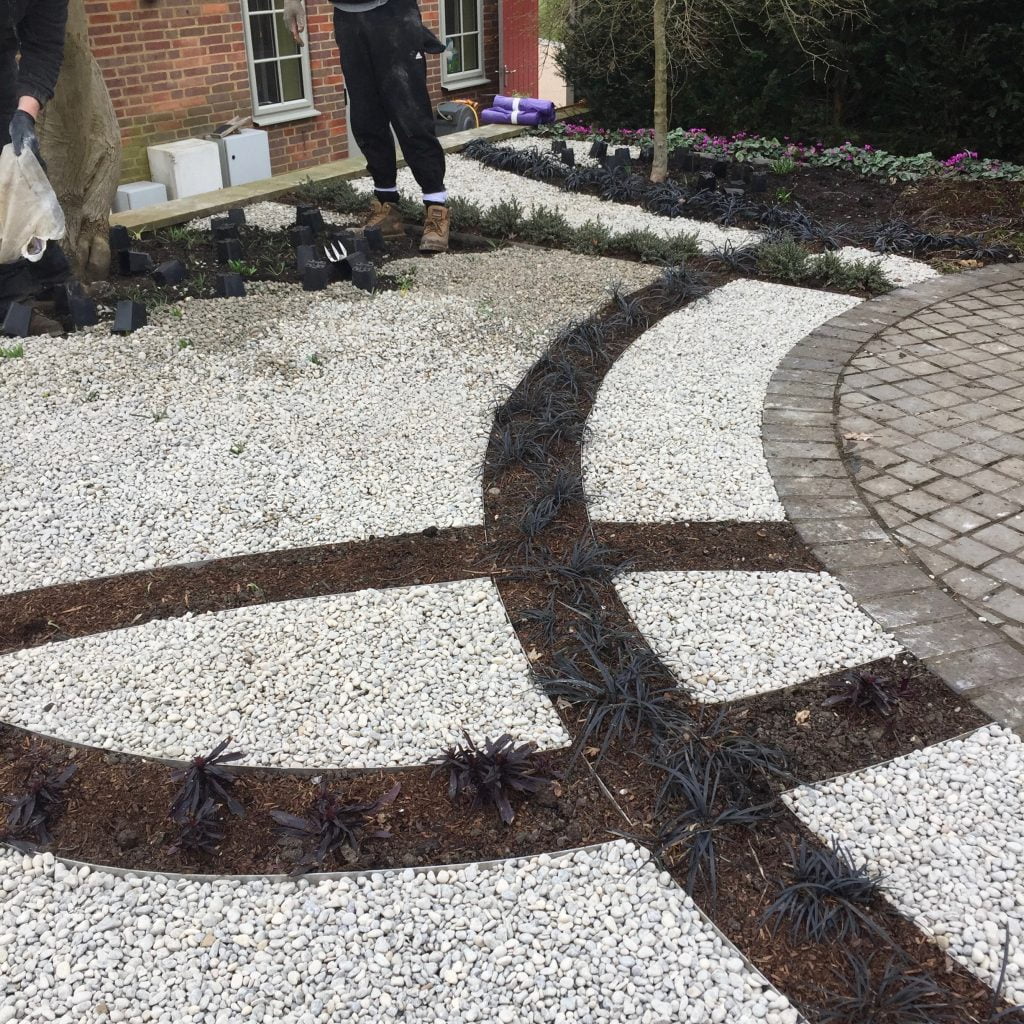 This new incarnation can be seen at the Open Garden Day in May. Let us know what you think!
lots to do so until next time